After the Christmas hype, and the New Year celebrations, skiing holidays, and endless afternoons cozied up with a hot chocolate, there is one more thing to look forward to this winter. It's better than your favorite TV show, it's season 4 of Ask Me Anything.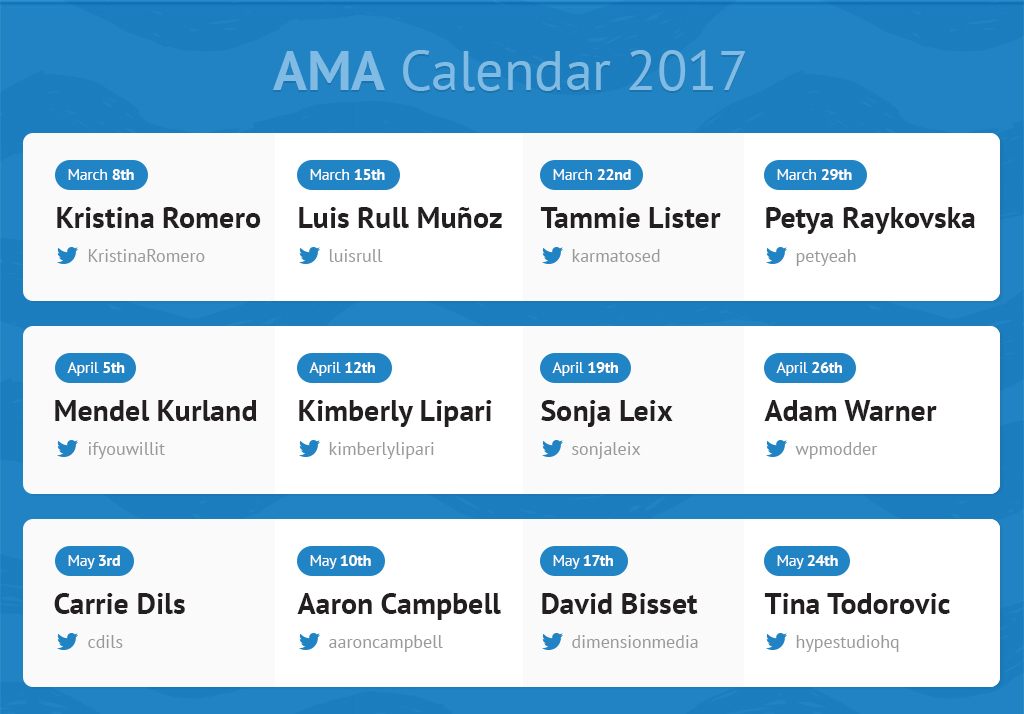 This season we have a power line-up of business owners, WordPress core contributors, freelancers, designers, social media experts and WordPress enthusiasts. It's the season of all seasons, and it starts on March 8.
If you want to find out a bit more about the idea of the AMA, and why it's important, have a look at Get Free Expert Advice From WordPress Influencers. For those who are interested in a deeper behind the scene's look, this is for you, Ask Me Anything: WordPress Influencers Answering Your Questions. One thing is certain, this season is promising to be the best one yet!
Without further adieu, I want to introduce you to the main protagonists, our lovely contributors. Drum roll please!
Kristina Romero
Actress, Writer, Web Consultant, Business Coach, Rockstar Teacher. Kristina has lots of work experience and knowledge to share. If you need advice on starting a business, maintaining or creating websites, writing quality content or managing a full time career and 3 kids, Kristina can help you. Today she is working at WP Elevation and Rock Star Empire, helping others prosper in their online business. If this isn't exciting enough, you can even chat to her about Richard Gere, as she starred in a movie with him.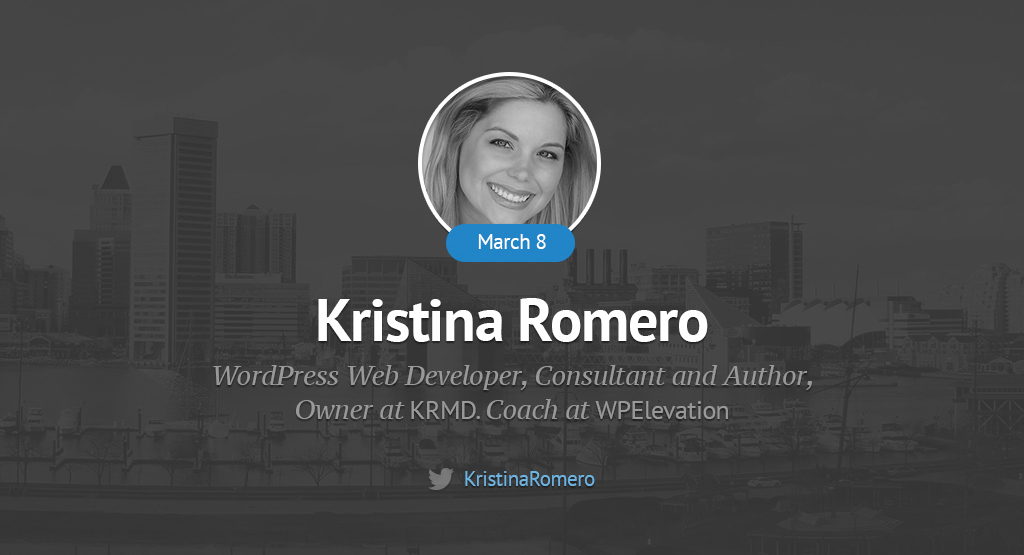 Add Kristina's AMA as a reminder to your Google calender.
Luis Rull
Luis is an integral member of the WordPress community. He was the WordCamp Europe lead in Sevilla in 2015, and he is the general translation editor for Spanish. He's been organizing a blogging and technology conference (EBE) in Seville since 2006. The first keynote speaker that year was Matt Mullenweg. He lives and breathes WordPress. For the lucky ones who speak Spanish, you can enjoy Luis' very active blog. He is also the founder and CEO at Mecus, which makes him the perfect candidate to ask for business advice. Learn more about WordPress as a platform and WordPress as an international, and local community.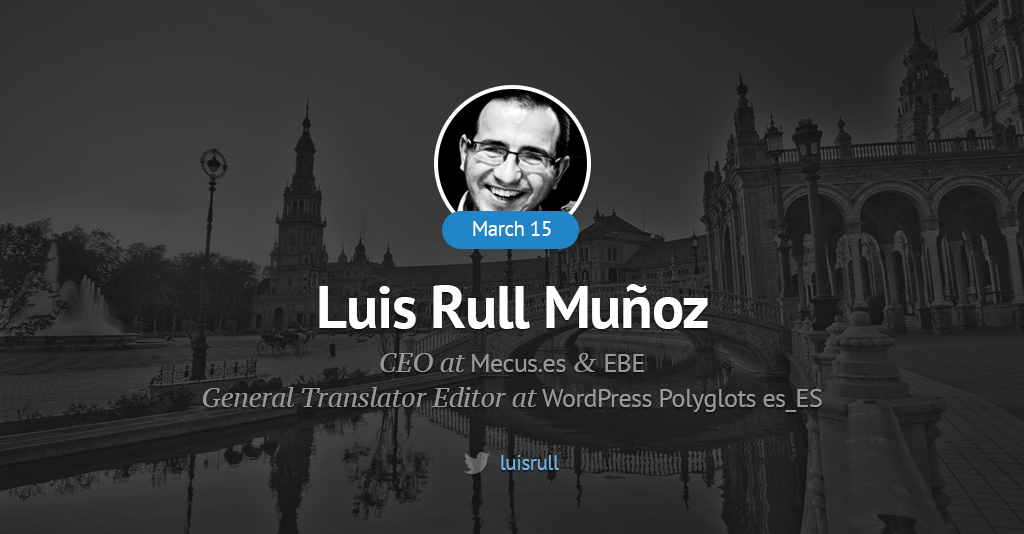 Add Luis' AMA as a reminder to your Google calender.
Tammie Lister
Tammie is a UX designer in the theme division at Automattic. She is a guest committer, contributor to the design, core and theme review team on WordPress.org. She is an advocate of open source, or as she puts it "open source really is people source". She comes from a background of art, design, development and photography, so you can chat to her about any of these. She has also spoken at over 40 events, so if you need any speaking tips, she's a great person to ask.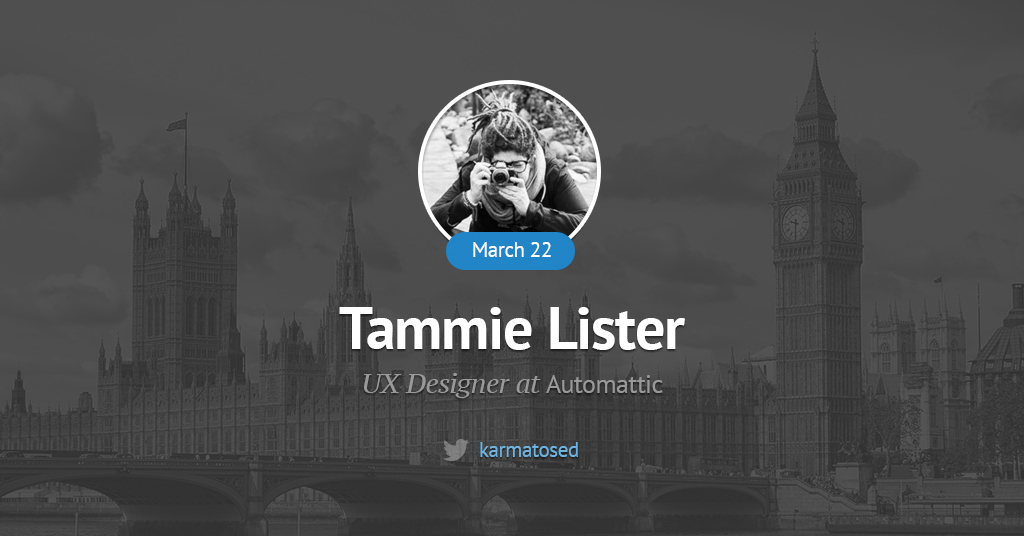 Add Tammie's AMA as a reminder to your Google calender.
Petya Raykovska
Petya is a Senior Project Manager at Human Made, the Polyglots team communication lead, and 2016 WCEU team lead. If anybody knows how to lead a remote team of volunteers in a multicultural environment, that's Petya, and you can ask her any leadership questions that pop to mind. She is also an experienced public speaker, and somewhat of an expert in explaining the REST API to non developers. If that's not enough, you can talk to her about traveling, music festivals across the world, climbing, road trips, and living a nomadic lifestyle.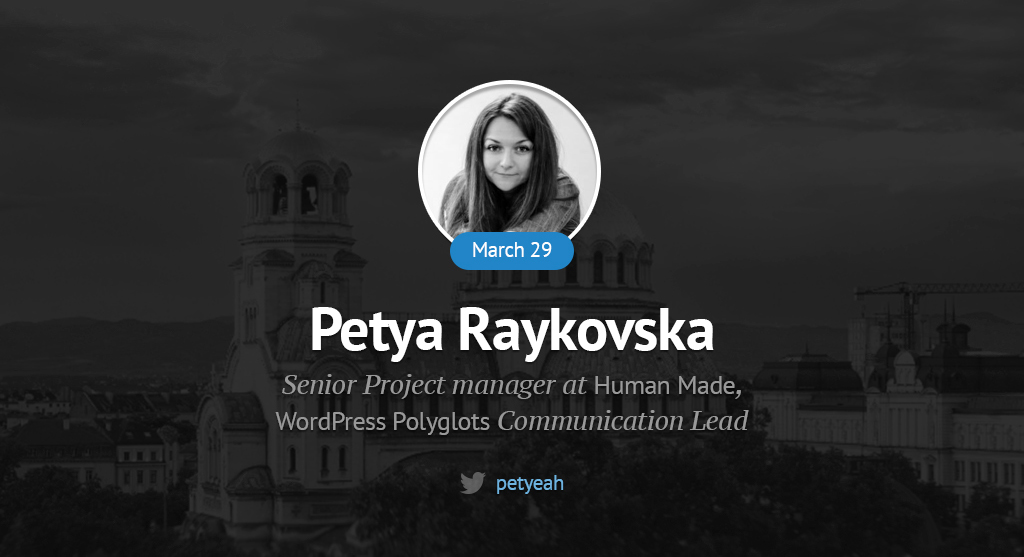 Add Petya's AMA as a reminder to your Google calender.
Mendel Kurland
Mendel wears flip flops all year round, so you can ask him how he does it when it's below O degrees celsius. He founded and runs the GoDaddy evangelism program, and was GoDaddy's first full-time evangelist. You can find him hanging around with developers, designers and creatives, and traveling around hiking and taking photos. Chat to him about life or work, he loves to share!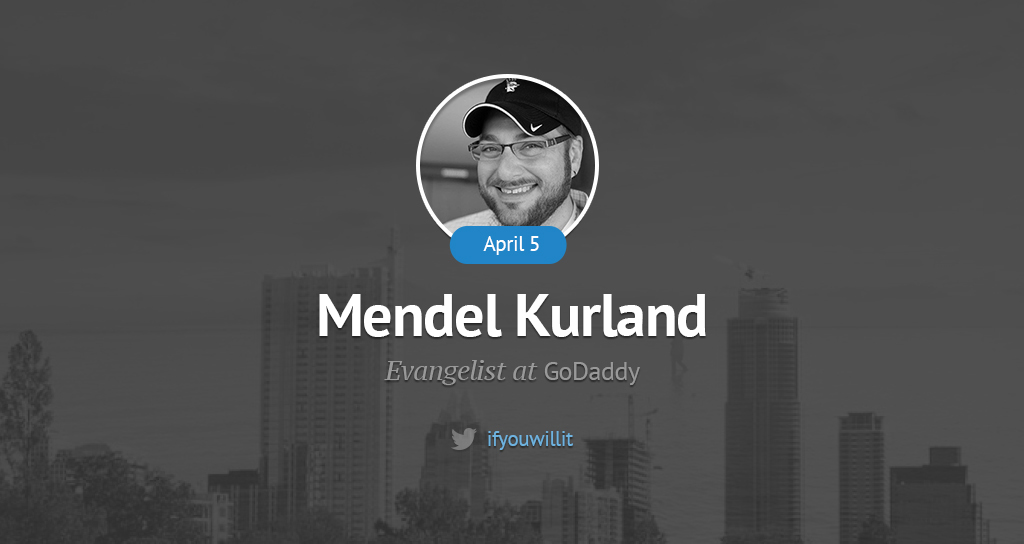 Add Mendel's AMA as a reminder to your Google calender.
Kimberly Lipari
Kimberly works as the head of Operations at Valet. She works alongside Mason James, her co-founder. Her official role is ensuring that the team and business have what it needs to function day to day. This can range from personnel issue to tech requirements and workflows. She juggles an array of duties at Valet, while speaking and doing webinars where she can, but that's no different than her day to day life juggling as wife and mother to her 3 daughters. It's easy to deduce that Kimberly covers an array of different needs for her business and her family, spanning a multitude of arenas.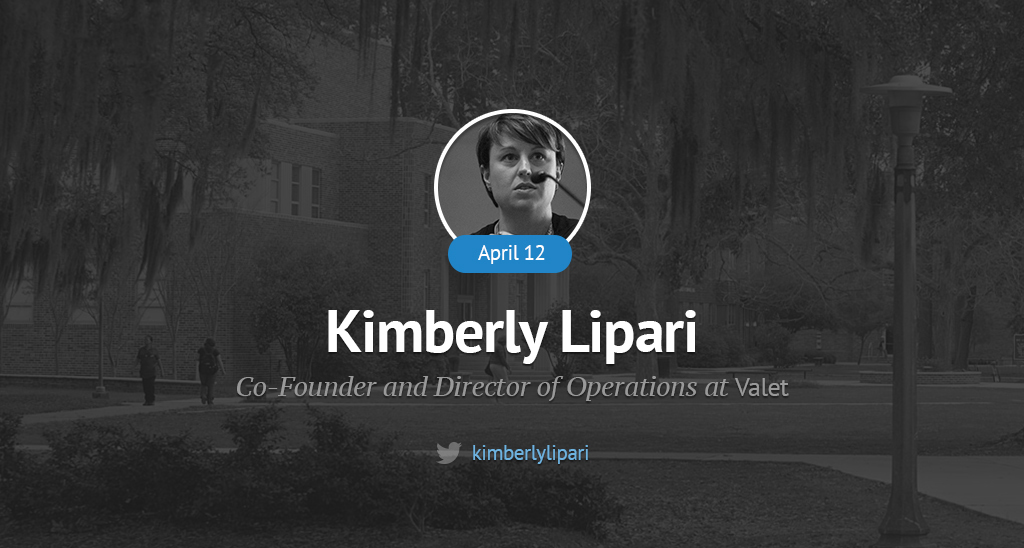 Add Kim's AMA as a reminder to your Google calender.
Sonja Leix
Sonja is an independent digital strategist, which means she creates unique user-centric websites for passionate business owners. She is one for really focusing on the client's brand and identity, and getting to know their audience before she starts designing. In other words, she is the whole package. You can ask Sonja about her design work, her client communication, outreach and how to get involved in the WordPress community. She is also the team lead for design for WordCamp Europe 2017. If you feel like striking up a non work related conversation, you can always talk about snowboarding and climbing.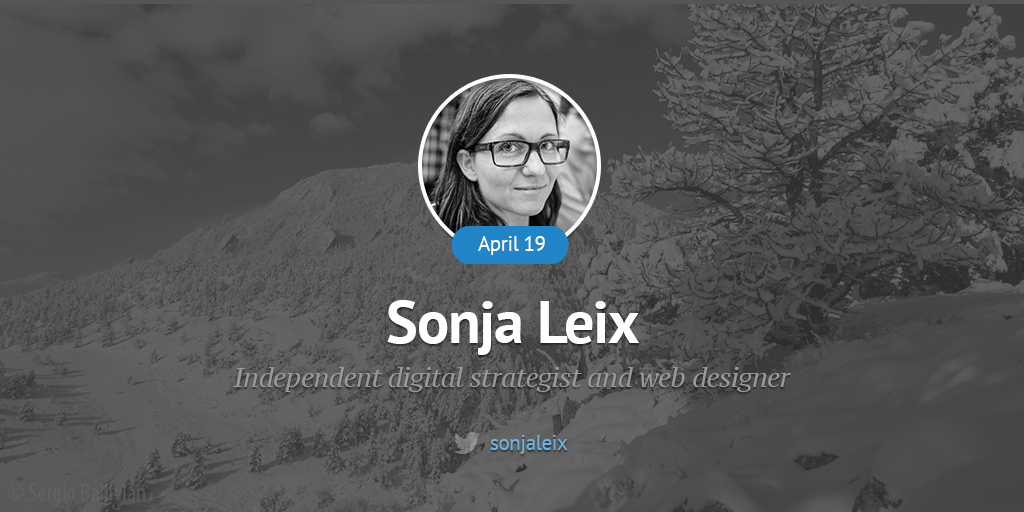 Add Sonja's AMA as a reminder to your Google calender.
Adam Warner
Adam Warner is living proof that you can start a WordPress business even if you are not a hard core developer or designer. He says that WordPress and evangelizing the project, the software and the community is what makes him who he is. He is working as a WordPress Evangelist at Sitelock, and he is the co-founder at FooPlugins. Chat to Adam about starting a business, spreading WordPress love, and getting involved in the community.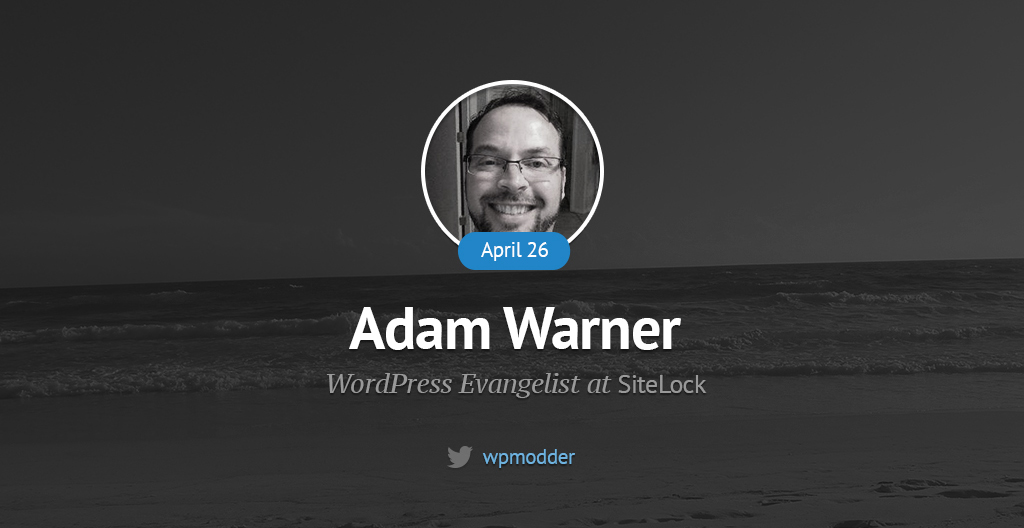 Add Adam's AMA as a reminder to your Google calender.
Carrie Dils
Carrie Dils is a freelance WordPress developer, host of the Officehours.fm podcast, and Lynda.com teacher. She is also the best selling co-author of a book dedicated to freelancing, "Real World Freelancing. The No Bullsh*t Survival Guide", check it out! She loves being a WordPress developer because that means she is part of the WordPress community, and because she gets opportunities to solve real-world problems with code.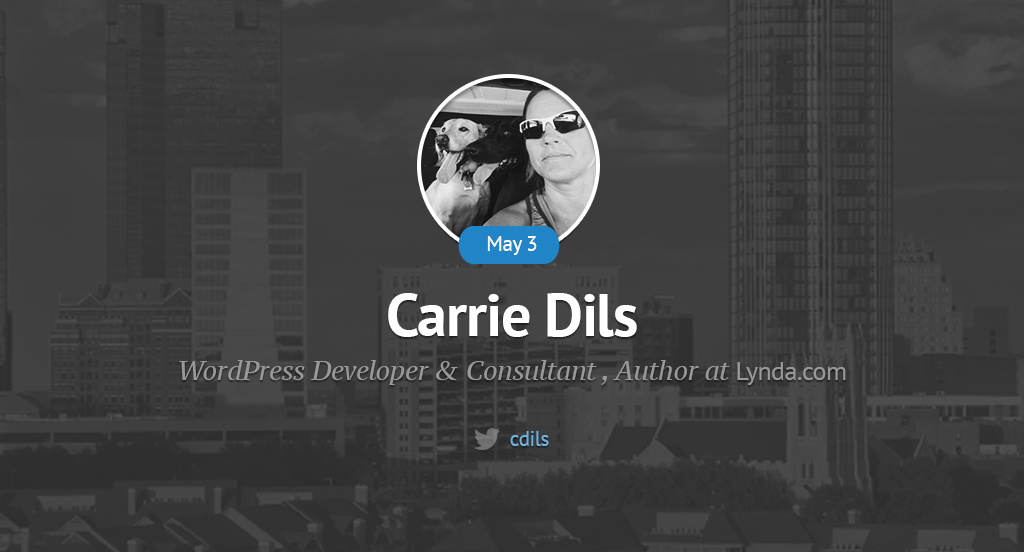 Add Carrie's AMA as a reminder to your Google calender.
Aaron D. Campbell
Aaron Campbell is the WordPress Core Security Team Lead, he joined GoDaddy in September 2016 as a full time WordPress core contributor. He loves science, rational thought, craft beer, and sci-fi/fantasy novels. He's committed to writing quality code that is both fast and scalable, and has a knack for translating ideas and goals into functional sites. His mission is to keep ~27% of the web secure, so you can certainly ask him some interesting questions about that.
Add Aaron's AMA as a reminder to your Google calender.
David Bisset
David Bisset is a full-time freelance developer and works with Awesome Motive, the company behind Envira Gallery, WP Forms, and Optin-Monster, specializing on projects with BuddyPress. He is a PHP master and does standalone work as well. He is a WordCamp Miami co-organizer and founder, speaker and father of three. He has worked with small businesses and Fortune 500 companies, and you might have noticed that he always shares the most insightful articles on ManageWP.org. He is a wearer of many hats, and so he can answer many types of questions.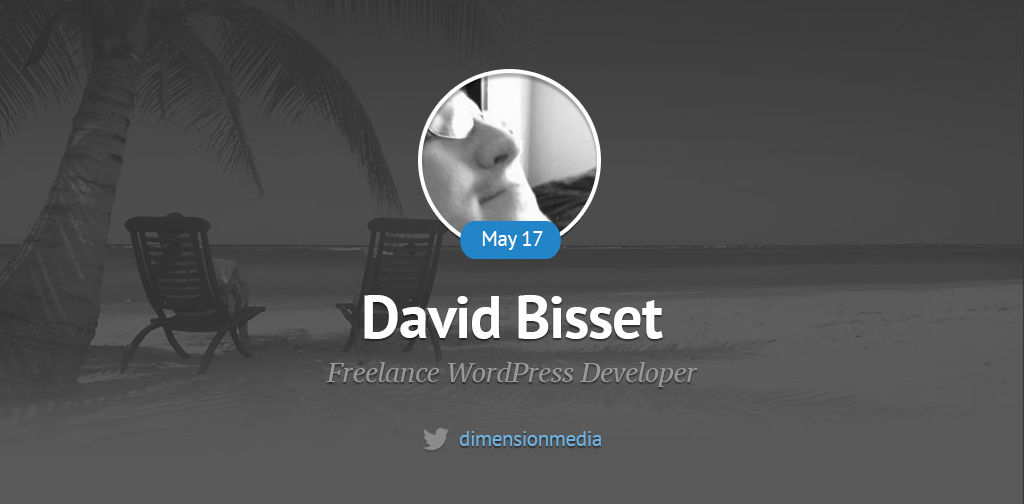 Add David's AMA as a reminder to your Google calender.
Tina Todorovic
Tina Todorovic runs HYPEStudio and Social Web Suite together with her husband, Dejan Markovic. While Tina is providing a superior customer experience, managing their team and continuously keeping up to date with the newest and latest in the marketing world, Dejan is handling all technical aspects of their companies. Together they organize local meetups and WordCamp Toronto. Tina can answer anything about launching a startup, marketing, customer support, business development, and Dejan will join her later to answer all your development questions related to web & WordPress development.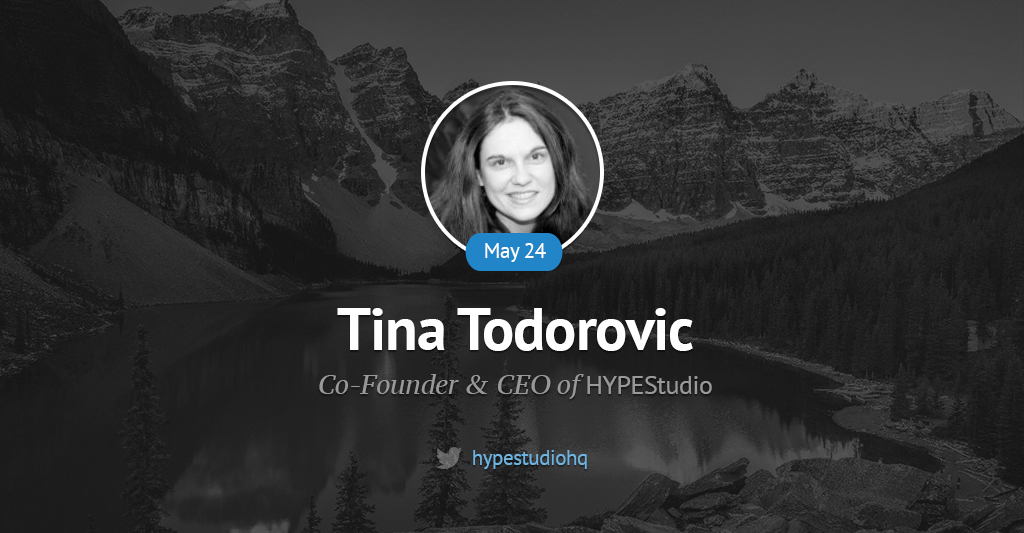 Add Tina's AMA as a reminder to your Google calender.
Start getting ready for season 4, and take this opportunity to get quality advice for your career, as well as meeting some of the most interesting people in WordPress.
How to get involved?
Make an account on ManageWP.org
Get your questions ready
Go online when the AMAers are on, and ask!