When you start building a website, we recommend focusing on Search Engine Optimization (SEO). Improving SEO is essential for ranking your site higher in search engine results and boosting organic traffic. However, this strategy can involve an extensive management process without the right tools.
Fortunately, SEO WordPress plugins simplify optimizing your content for search engines. By installing the right plugin, you can access automated SEO improvements to boost visibility and traffic.
In this post, we'll discuss why you should consider using an SEO plugin. Then, we'll review some of the best options so that you can choose the right one for your website. Let's get started!
Why you should consider installing an SEO plugin
When someone wants to find information on the internet, they usually type keywords into a search engine. As you develop new online content, you'll want to make sure it shows up in relevant search engine results. This is where SEO comes in: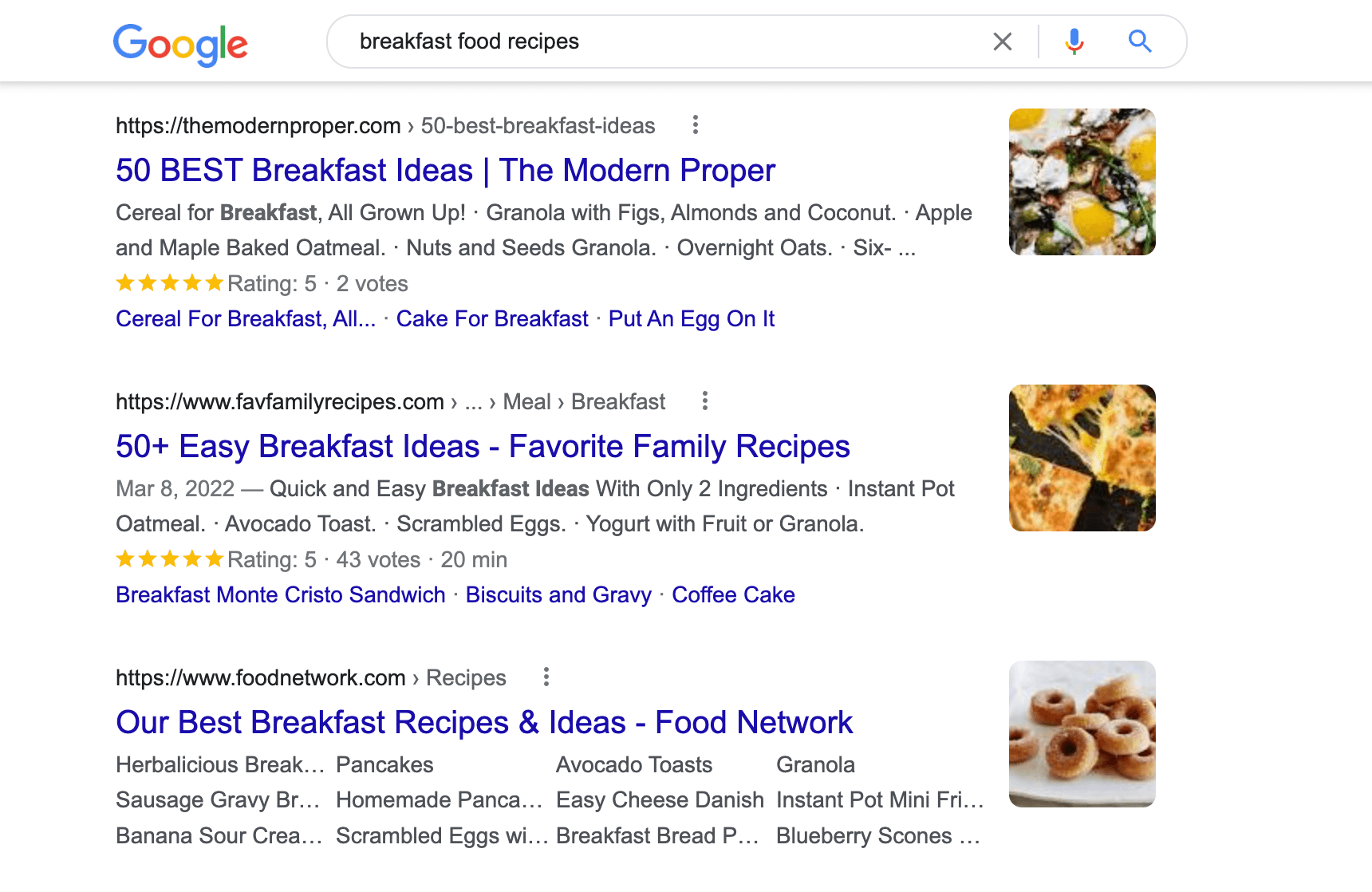 SEO involves various strategies that make your content rank higher in search results. This approach can increase the number of people clicking on your links and drive organic traffic directly to your website.
Here are some benefits of improving your website's SEO:
Although you can analyze visits and track rankings yourself, this process can be time-consuming. Especially for beginners, you can save time and effort by installing an SEO plugin.
SEO WordPress plugins enable you to manage your SEO directly from your WordPress dashboard. These tools often provide ways to target specific keywords, evaluate your on-page SEO, and edit meta tags.
Although many of these plugins grade your SEO on a page-by-page basis, some tools also offer auditing checklists for your entire website. Using the right plugin, you can start improving your search rankings and reach your target audience.
3 best SEO WordPress plugins
Now that you know more about SEO and how it can benefit your website, it's time to install a plugin to manage this information. We've compiled a list of the three best SEO WordPress plugins to make your decision easier!

One of the most popular WordPress SEO plugins is Yoast SEO. After installation, the tool automatically displays your content's SEO score in the Post Editor. Yoast evaluates your post based on your chosen keyword and suggests improvements for your text and meta information.
Using Yoast SEO, you can also view how your search engine result will look. Then you can alter the meta description and title to make your content more clickable. Plus, you can integrate Schema.org to add rich snippets to your search results.
Features:
Automated SEO improvements such as canonical URLs and metatags
On-page SEO and readability analysis
Schema blocks
Price: The core WordPress plugin is free, but the Yoast SEO premium plugin costs $99 per year. It includes keyword optimization tools, content link suggestions, and broken URL checks.

All in One SEO (AIOSEO) is a simple but powerful WordPress plugin with easy-to-use SEO management tools. Once you activate AIOSEO, it will create an SEO audit checklist based on your unique website niche. This report can point out critical ranking issues on your site while giving actionable advice on how to improve them.
Similar to other SEO plugins, AIOSEO provides content analysis while you create new posts and pages in WordPress. What makes this plugin stand apart, however, is its e-commerce support. With AIOSEO, you can optimize your product pages using schema markup. This plugin can also automatically generate XML sitemaps for your items.
Features:
Dynamic SEO smart tags and XML Sitemaps
On-page SEO analysis
Schema markup such as FAQ, product, and recipe schema
Compatibility with WooCommerce, MemberPress, Semrush, and more
Price: AIOSEO is a free WordPress plugin. However, you can also access advanced SEO modules, WooCommerce integration, and smart schema markup with a premium plan. A subscription starts at $49.50 per year.

Whether you run a blog, niche site, or online business, Rank Math can help you improve your search rankings. While other SEO WordPress plugins might limit necessary features to paid plans, Rank Math provides everything you need in its free version.
Using Artificial Intelligence (AI), Rank Math evaluates your content and gives suggestions to improve your SEO. Rank Math can prompt you to edit your headings, links, media files, and more to outperform your competitors.
Features:
Automatic configuration and keyword suggestions
One-click SEO audits
Support for 16+ types of schema markups
Integrations with popular page builders such as Elementor and Divi
Price: You can download Rank Math for free, but its subscription plans offer extended features. Rank Math Pro starts at $59 per year and can track up to 1,000 keywords.
Conclusion
Installing an SEO plugin is one of the easiest ways to improve your website's search rankings. Using on-page SEO analysis and schema markup, you can start climbing to the top of search engine results pages.
To review, here are three of the best SEO WordPress plugins:
Yoast SEO: A popular plugin with a helpful on-page SEO analysis and search result previews.
AIOSEO: An SEO plugin that supports e-commerce websites with product schema markup and XML sitemaps.
Rank Math: A free WordPress plugin that uses AI software to evaluate your search rankings and suggest SEO improvements.
Do you have any questions about finding the right SEO plugin for your WordPress site? Let us know in the comments section below!
Image credit: Unsplash