When it comes to managing a business's online reputation, there is a lot to keep tabs on. After all, Google doesn't just reward websites for looking nice. It wants to connect search users with websites that perfectly fit their queries, which means it evaluates the user experience from all angles.
That's going to create a lot of work for you if you don't set yourself up with the right set of website management and SEO tools from the get-go.
Best Website Management & SEO Tools for 2019
While you might consider website management tools and SEO tools totally separate entities, they're really two sides of the same coin.
Website management tools are ones you use to get a better handle on SEO ranking factors like:
Security
Speed
Content generation
Social media activity
SEO tools are ones you use to determine whether your keywording strategies have been effective in getting your otherwise search optimized website to the top of rankings.
Here are four of our favorites:
1. ManageWP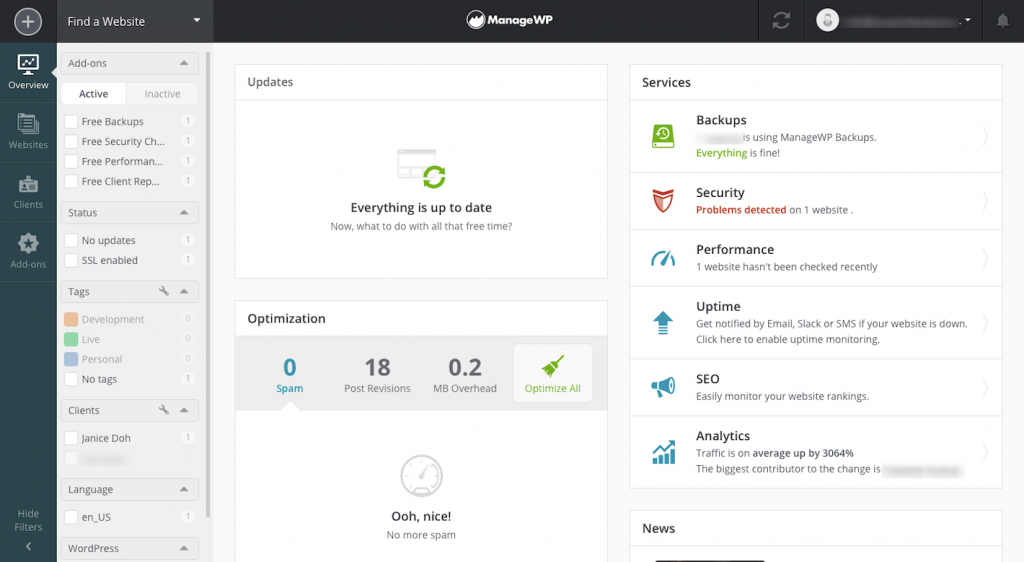 ManageWP is a multi-site management tool that enables you to connect as many WordPress websites as you want to the dashboard. In doing so, you can more effectively and efficiently handle and schedule common maintenance tasks.
This website management tool includes controls for:
Security
Performance
Uptime/downtime
Backups
SEO
Reports
And more
2. Zapier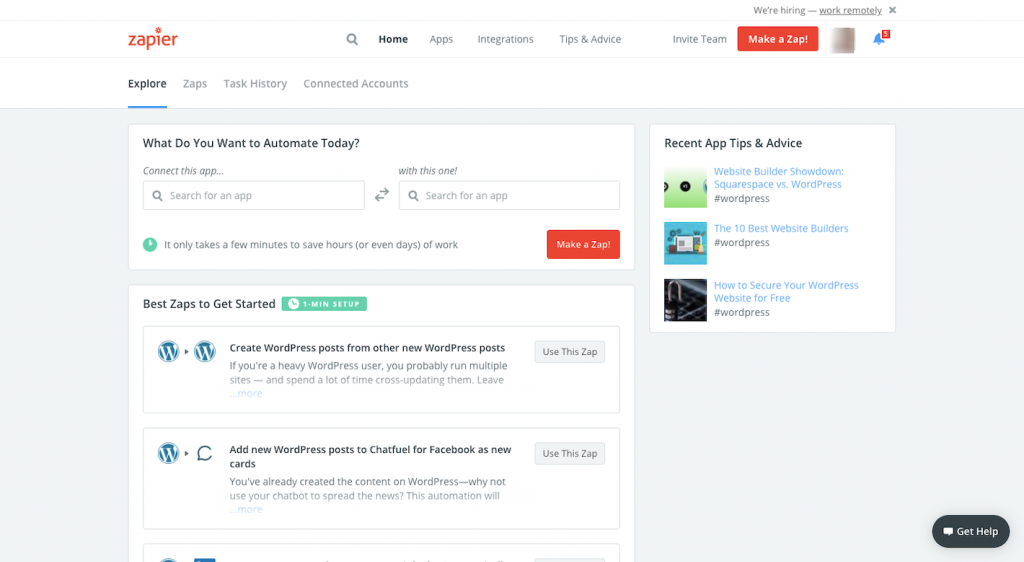 Zapier is a marketing and website management tool that empowers you to transform content from one form to another.
For example, you choose a platform to start from, like WordPress. Then, you command Zapier to carry out an action based on a trigger from that platform. This could mean automatically sharing a newly published blog post on Twitter. This could also mean converting an old post into a new one on your WordPress site.
Even better, Zapier enables you to automate his marketing and website content activity, so you have less to do.
3. Advanced Web Ranking (AWR) Cloud
AWR Cloud is an SEO tool that tracks and reports on keyword rankings for your website as well as the competition's. Whether you're tracking your own WordPress website or those that belong to your clients, you can program the tool to deliver rank tracking reports at your desired frequency.
4. SEMrush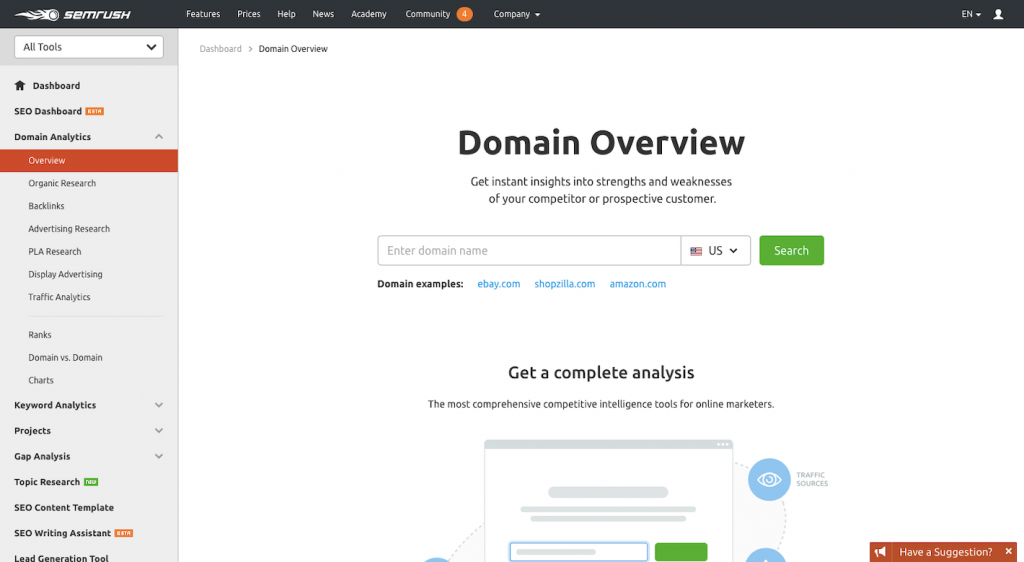 SEMrush is a premium SEO tool that's perfect for anyone wanting to take their SEO efforts to the next level. While you certainly can use it to track keyword rankings, this tool really shines in its deeper analyses of the competition, your domains, link performance, and so on.
Keep tabs on your online reputation
When you invest time in building and maintaining a WordPress website, you want to ensure that it gets results. But manually managing your online reputation takes time if you try to do it on your own. That's why you should look for ways to automate your efforts with results-driven website management and SEO tools.