If you haven't heard of SlideDeck, you may have been hiding under a WordPress-shaped hole for the past several months.
Since the release of SlideDeck 2 in March 2012, the best slider plugin for WordPress has gone from strength to strength. This has culminated in the release of SlideDeck 2.1 just a few days ago, with a whole host of new features, including multiple content sources, custom content, HTML slides, and more.
Digital Telepathy, the guys behind SlideDeck, are really showing how its done when it comes to premium plugin development. So what better time to grab ahold of Jason Amunwa, their Director of Products, and ask him a few questions about Digital Telepathy, their products and services, and the future of WordPress?
The Interview
First of all, please tell us a little about Digital Telepathy.
We're a UX design studio based in sunny San Diego, on a mission to make the Web better. Yep, all of it! 🙂
In terms of your design services, what sets you apart from the crowd?
To me, it's the fact that we always design in order to solve problems specifically for the user. At the end of the day, the design is what the user interacts with, so there's an intense focus on improving their experience at the heart of everything we do.
You're now moving into product development as a primary focus. Why?
Working with clients is awesome, but our vision is to make the whole Web better, and our services work only allows us to do this one website at a time.
We realized that by also creating our own products, we can to put the power of good Web design into the hands of people who normally wouldn't have access to it, due to lack of coding knowledge or design sense. At the same time, by creating powerful products, we can make it easier for other designers and developers to build awesome things, faster.
Tell us about your two products – SlideDeck and the Hello Bar.
SlideDeck is about two years old. We started out by releasing it as a jQuery plugin for developers, before we built it into a WordPress plugin to allow non-coders to build SlideDecks. At the time, there were very few options for creating content sliders, and a miniscule number that allowed you to do so without coding expertise. We watched as SlideDeck started to take off, so in December 2011, we set out to create the best WordPress slider plugin the world has ever seen.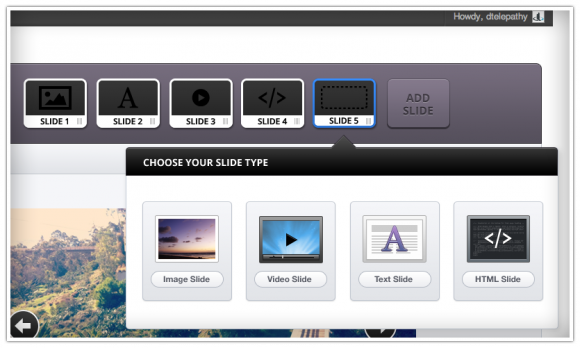 We launched SlideDeck 2 in March of this year – it was completely rebuilt from the ground up, to take advantage of the wide availability of content across lots of different sources around the Web – like Flickr, YouTube, etc. Our thinking was that the traditional approach of making users reformat their existing content to fit in the slider was unnecessary, so SlideDeck 2 focused on enabling users to simply pull their content into SlideDeck, and have the plugin do the grunt work of formatting it to look good on the page.
With the 2.1 update that came out last week, we've taken it even further, to allow users to customize the layout of each slide, as well as add in their own HTML, for more interactive content within the slider.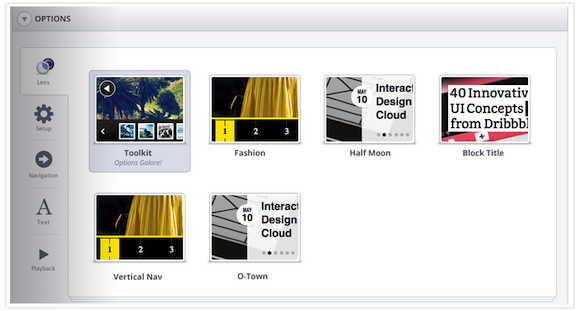 Hello Bar was our first attempt at a webapp, and it launched about a year ago. We wanted to give website owners the ability to better drive conversions on their site. The little notification bar was great at attracting attention, but we decided to help users make it even more effective over time by adding features like stats tracking & A/B testing.
Our experiences with both of these products taught us that (a) working on products is really fun, and (b) there's a need out there for well-designed UX products that improve users' experiences on the Web.
Your company has a great deal of experience in web design. How do you view WordPress as a CMS, compared to the alternatives?
We do a lot of work with WordPress, so we appreciate its high degree of extensibility. In addition, one of its strengths (and likely one of the main reasons for its wide proliferation) is the openness and welcoming nature of the community.
What are your thoughts on the future of WordPress?
I've been seeing a gradual growth in the number of premium plugins that are building whole businesses on WordPress – you've got folks like GravityForms and StudioPress finding great success on the platform, so I take that as a signal that the plugin ecosystem is going from strength to strength.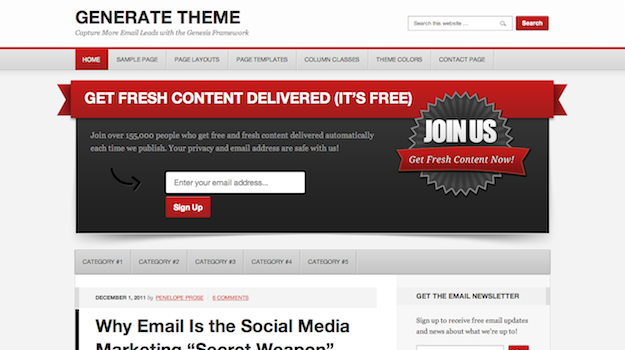 What do you think the future holds for Digital Telepathy?
Right now, we're working on a series of products that improve common elements of the modern website. SlideDeck 2.1 is the first in a suite of UX products that we'll be releasing this year. It's a huge challenge, and we're having a ball with it!
Key Takeaways
First of all, thank you Jason for taking the time to answer my questions!
It is interesting to see how Digital Telepathy is evolving from a strict services agency to a full-time products-based business. This is a story that is being repeated time and time again in the WordPress community (our own history being one example), and demonstrates how the scalability of WordPress and the web at large can lead to great things.
Furthermore, Jason's comments regarding WordPress itself, as well as the future of plugin development, are echoed across the blogosphere. As WordPress continues to grow, the demand for premium plugin development will only increase. Whilst free plugins are fantastic (and form an incredibly valuable base for users), premium plugins will always be in demand. Digital Telepathy's growing success is a prime example of that fact.
As for future products, I am extremely excited to see what Digital Telepathy comes up with!