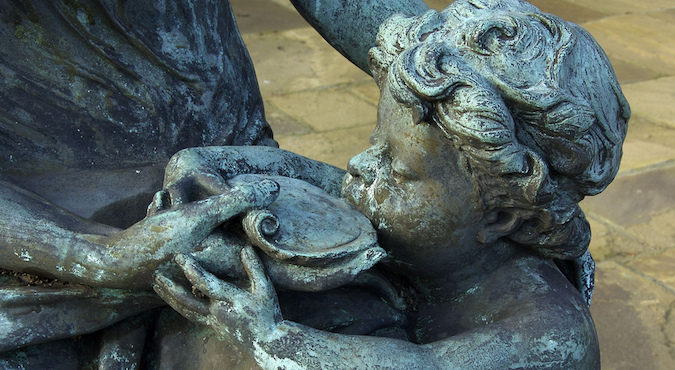 It's that time of year again: chestnuts are roasting and the stockings are hung. But it's also time for giving and what better way to give a little bit back to your community than making a donation to your favorite charity?
Believe it or not, you can use your blog platform to engage your visitors to donate. WordPress makes it simple to raise funds for noteworthy causes. Various fundraising plugins are available to streamline the process.
'Tis the season for giving and the following will make it simple to carry over the spirit of the holidays all year:
PayPal Widget Code
Sometimes, all you need is the code to accept donations on your site. No more, no less.
Assuming you have a PayPal account, all you have to do is login and copy the widget code they provide. Paste it into a widget on your WordPress site or directly into the HTML on a page or post. That's it
No, you can't really customize how it looks but if you're looking for something reliable that doesn't depend on third-party support and offers a familiar platform for your visitors, this is a safe bet.
PayPal Donations
If you want a little bit more functionality than the straight widget code, you should try out the PayPal Donations plugin. It doesn't get much simpler than this but that's a large part of its appeal.
All it does is add a shortcode and sidebar widget to your WordPress admin. The straightforward settings allow you to input a PayPal ID and control how it looks. Choose a pre-selected button or create your own. There isn't a lot of customization here but you don't really need it if you're just looking for the basics.
Seamless Donations

The next step up in allowing for non-profit donations on your site is the Seamless Donations plugin.
You can add all sorts of bells and whistles with this one and select from various options that create a custom experience for your visitors. Developed by Designgeneers, this plugin also allows your visitors to donate in someone else's honor or make their donations anonymous. It allows you to set up the option for recurring donations as well. You can even track each donor and donor amounts with ease, all within your WordPress dashboard.
Set up is a cinch. Just input your PayPal ID and embed the shortcode where'd you'd like the donation widget to appear. That's it.
Fundraising by WPMU DEV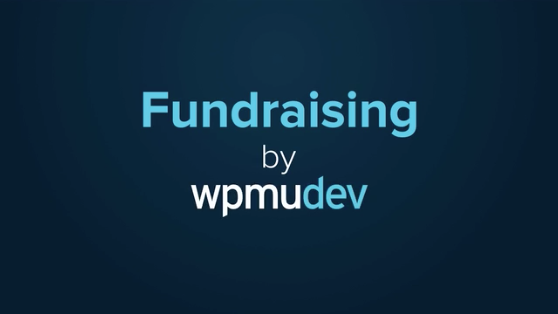 If you want to have complete control over how your fundraiser is presented, the Fundraising plugin by WPMU DEV plugin is a good choice. It's seriously robust. It integrates with PayPal (of course) and allows you create donation amount levels or give your donors the option for a custom donation amount entry. It also supports recurring donations and they can be funded in every major currency, so you don't have to worry about leaving out your friends overseas.
You can even set up rewards for donations and set up a thank you message to direct donors back to your site. You can customize how the widget looks on your sidebar and change style elements to pair with your theme seamlessly. It comes with a progress bar for your own use within the dashboard and you publicly display your goals and progress if you wish as well. It's also Multisite and BuddyPress compatible.
It's a premium plugin (as part of a WPMU DEV membership) but it might just be worth it if you plan on holding fundraisers often.
Smart Donations
If you'd like to set up different types of donation styles, the Smart Donations plugin will be helpful.
This plugin allows you to set goals, create different donation forms, set up thank you messages and emails and monitor your progress from your dashboard.
It allows for five different methods of collecting donations, including the standard PayPal donation button, a PayPal donation button plus text box that allows donors to immediately state how much they want to give, three PayPal buttons with pre-set donation amounts, a slider that allows visitors to set their donation amount, and a custom form for collecting additional info along with a donation. The first four options work with both PayPal and WePay. The fifth works only with just PayPal.
Multi Currency PayPal Donations

While PayPal will allow you to accept donations from people in other countries, they charge exorbitant fees to do so. To bypass this, the Multi Currency PayPal Donations plugin allows you to accept donations to currency-specific PayPal accounts. If you have multiple accounts, that is.
This is really convenient and ensures more of the donated money goes to where it's intended: the charity of your choice. If you don't have separate accounts dedicated to different currencies, you can still use this plugin as a standard donations manager, as which it works quite well.
Fundraising Thermometer

Once you announce that you're holding a fundraiser for your favorite charity or non-profit, your most loyal visitors will want to see your progress. Don't make them hunt around for the numbers. Install the Fundraising Thermometer to make how you're doing plain as day.
This plugin is simple enough to go with just about any theme and offers a nice visual element that can sit on your sidebar for all to see. Plus, it serves as a constant reminder that you're holding a fundraiser. This way, your charitable efforts won't get lost in "Older Posts" territory and visitors who might've forgotten about your effort to raise money upon their last visit to your site will be reminded right away. And who knows? Maybe this time they'll be willing to crack open the ol' wallet.
Olimometer

If you want another way to track your fundraising progress, there's always the Olimometer plugin.
It's integrated with PayPal and allows custom skins, so you can make it look however you want. Within one installation of this plugin, you can create several different thermometers and have them display on different pages and posts to keep track of your progress for multiple fundraising goals. You can create a different look, support different currencies, and so forth on each thermometer you set up. Sidebar and footer support is also included.
Conclusion
Before you launch your charity drive, remember to seed it yourself. If this is something you're passionate about, you should put your money where your mouth is and show your visitors that you're willing to fork over some cash to a good cause, too. That being said, if you don't manage to raise big bucks when all is said and done, don't sweat it. The effort to do good and give back is what matters and every little bit is sure to help the non-profit you have in mind.
With the right motivation and the right tools, you stand to make a real difference.
How will you give back this holiday season? What do you find to be the most effective way to fundraise for charity? Please share your ideas and you might just inspire others to do the same!
Photo source: mira66