A friend of mine recently explained the difference between a programmer and a developer: a programmer is given a specific set of instructions and creates code according to those instructions. A developer on the other hand is given a problem and needs to devise a way to overcome it. I think it's that developer mindset which led us to create ManageWP – it's not a tool to manage your websites more efficiently; it's a way to make your life easier.
So a few years back when ManageWP started turning profit everybody was kinda caught off guard by the pace of our success; there were no war chests, no venture capitalists. Our CEO Vladimir Prelovac funded pretty much everything from his own pocket, with revenue coming from his activity in the WordPress community since 2007 – over two dozen WordPress plugins with a total of over 6 million downloads, a book deal on WordPress development, and more. So when the income started growing and we started getting recognition from the community we felt like David after taking down Goliath.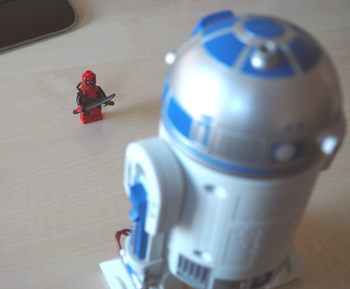 If I'm gonna be tiny, I might as well be Deadpool
So what to do with all that revenue? Pay out massive bonuses? Buy everyone vanity items? Take a collective trip to Bali?
Nah.
A quote attributed to Plato states that "The penalty good men pay for indifference to public affairs is to be ruled by evil men". This is why the WordPress movement started – to democratize publishing in order to give good people the voice in the digital era. We wanted to make lives easier for everyone, not just our users; so we started pulling our weight.
Helping WordPress Grow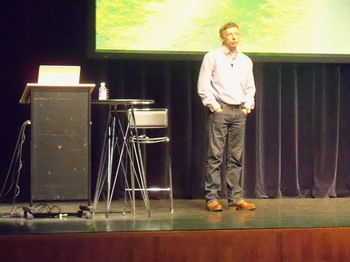 The first logical step was to start helping the platform on which we've based our business. We started sharing our experience on WordCamp podiums; sponsored a number of WordCamps like WordCamp San Francisco and WordCamp Europe where like-minded WordPress enthusiasts and businessmen got together to learn, talk shop and connect. We also recognized noble causes like WP Bootcamp and pitched in. We even sparked a few debates in the community, like the one about giving back 5% of your time to WordPress and kicked off discussions about sensitive topics like WordPress security or the WordPress advisory board.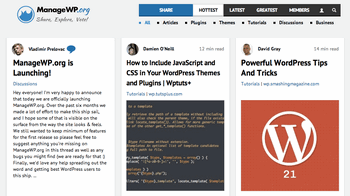 While most of our users are established webdev teams and WordPress professionals, there are a lot more who are just starting with WordPress. We thought of ways we could help them and help WordPress adoption and growth, thus ManageWP.org, a non-profit WordPress community project was born. We started it in 2013 – originally intended as a place where WordPress users could meet up, share WordPress-related articles and vote on them. With the release of the Plugin Discovery Tool it started growing into something way more useful – a place that helps everyone discover WordPress gems.
There's also a lot of experience we've accumulated as a team and as individuals about how to run a web business. We've got several ideas brewing in our lab that will help disseminate that knowledge among our users and helping your business grow; if you grow, we grow with you.
Giving back to Our Community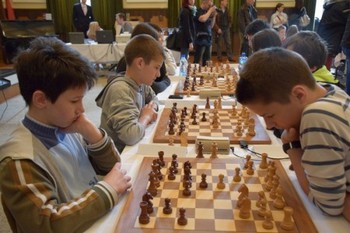 It's not all about WordPress. Some people in my company are parents; others, such as myself, are about to become one. I look around and see a lot of wrongs that need to be made right. It's up to us to make this world a better place for our kids to live in, so two years ago we decided to channel 10% of the ManageWP profit each month into a nonprofit organization Zivojin Misic, named after a young shepherd boy who became a Field Marshal in the First World War leading allied forces to many impressive victories. Its aim is to improve education of the youth, with special focus on entrepreneurship and IT skills. Most of our team is also involved in volunteer work in their spare time, holding free IT classes for kids, various IT and business oriented lectures and workshops.
All of these things would not be possible without you, our user. We want to thank you for being with us and to let you know that with your help we will achieve even more to make the world a better place. We really hope that you will like ManageWP Orion and what we did to take the WordPress productivity to new heights.
The ManageWP Orion article series is almost over. Stay tuned for the final article on Monday where you'll be able to sign up for the Orion Closed Beta. In the meantime check out our previous articles:
UPDATE: The Orion beta is live! More info in the official post from Vladimir Prelovac
Update: There have been some changes from the time the Orion idea has originated. I would highly suggest reading our newest edition of Developer Diary #8! 🙂