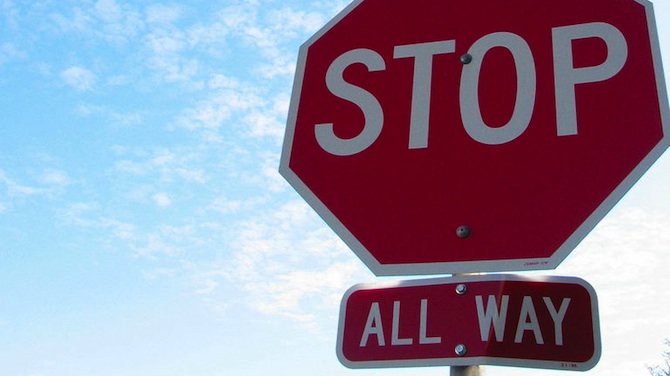 There are lots of things you can do to help a blog post become more popular than it might otherwise be. One can read and digest tips and tricks for days (I know I have) but it can get extremely overwhelming. With that in mind I like to keep things as simple as possible when creating content.
When it comes down to it there are in fact just a few fundamental things you must not do in order to give your post the best possible chance of spreading far and wide. If you avoid these common pitfalls then you will find that your chances of creating popular content will increase exponentially.
In this post I am going to explore the five things that you must avoid in order to create a successful and popular blog post. Enjoy!
1. Don't Neglect Your Audience
This is probably the most common omission amongst bloggers when creating a content. Ask yourself this — when you write a post, how much thought do you put into the reasons for you writing it? Is it that you had a good idea and figured it would make a nice blog post? How did you come to the decision to write?
These questions are all-important because every single post you write should be deliberately planned to resonate with your target audience. If you're not asking yourself why you're writing a post every single time you sit down to blog then you are missing out on a trick. When I sit down to write a post for my blog the very first thing I do after deciding what I want to write about is ask a simple question: Will this post help my readers quit their job and/or build a better online business? If the answer is no then I don't write the post.
This deceivingly simple step can make a huge difference in the long run — it can make the difference between having a mix of useful (by sheer fortune) and useless posts or having a collection of posts that are lazer focused on benefitting your target audience.
2. Don't Bore Your Visitors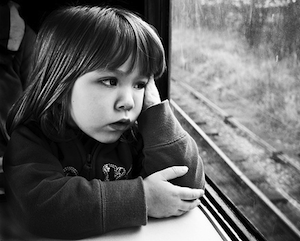 Once you know you have a good message to deliver in your post you must ensure that it is packaged in such a way that will not turn off your visitors.
The unfortunate truth of the internet is this: most people are severely lacking in patience. This is no great surprise given the sheer volume of information we are bombarded with almost constantly. We have evolved in a very short space of time to be very selective in what content we choose to consume. Therefore, you must make sure that you content is presented in such a way that entices people to read.
There are a few key things you can do to make your content interesting:
Use short words, short sentences and short paragraphs (keep it simple)

Break your post up into sections with descriptive sub headers
Break the text up with graphical elements such as images, tables, charts and lists
The above three items are the three most common and effective for making a post more interesting. Even if your content is fantastic many people will be turned off if you don't wrap it up in the proverbial pretty bow, so make sure that you do.
3. Don't Over Optimize
When writing a post, your overriding priority must always be the reader experience. Everything that you do must defer to the quality and presentation of the content in the eyes of your readers. And I mean everything — that includes search engine optimization.
As outlined above, your first step is to ensure that your content is appropriate to your target audience. Your second step is to format the content in a manner that makes it engaging and interesting. Don't then throw that all away by making your content contrived and/or difficult to read in an effort to optimize the post for SEO.
Don't get me wrong — you should optimize your content for SEO. However, it should never be at the cost of its quality. The reader always comes first and search engines come second. I cover this in more detail in my post on incidental SEO.
4. Don't Forget to Proofread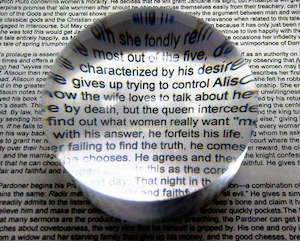 This is another cardinal sin. Many bloggers are pretty lax when it comes to fine tuning their content. Some people seem to think it is perfectly acceptable to have awful spelling and grammar because "it's okay when you're a blogger."
Well, for the most part you will struggle to find really popular blogs with crappy writers and there is a reason for that. Although blogging by its very nature is more forgiving then other forms of publishing, that does not excuse you to not put effort into making sure that your content is well structured and formatted.
I'm not just talking about spelling and grammar here — I'm talking about structure and flow. Your posts should be engaging from the start and easy to read throughout. It's not just a case of having something compelling to say — it's also about packaging your compelling thoughts into a compelling structure.
5. Don't Neglect Promotion
It's a great shame when someone writes a great post and then simply hits Publish and does nothing else — as if the world is supposed to know that something great has been published and react accordingly.
While this can happen if you publish the content on a big enough blog, most of us need to create the traction necessary in order to make the most of a post's potential. I recently published my post-publishing checklist so you should check that out if you want to know what I do after I publish a post.
My best advice on this front however would be to think outside of the box. Think of creative ways in which you can share and promote your content. For instance, I am currently working on a little blog that I will use to chart my progress in learning the piano. One thing I plan to do is write up a testimonial of my experience in purchasing a piano and then get a link from the shop that I bought it from. I could also do a testimonial for my teacher and get a link from her site.
Don't think in linear fashion when it comes to blog promotion — you have to get creative if you want to build a big audience.
What Other Don'ts Can You Think Of?
I think I have the fundamentals well covered here but there are of course plenty of other things that you shouldn't do when it comes to the world of blogging. With that in mind I'd love to know what you can suggest — please share with us in the comments section!
Photo Credit: Peter Kaminski, yauhin1 and left-hand