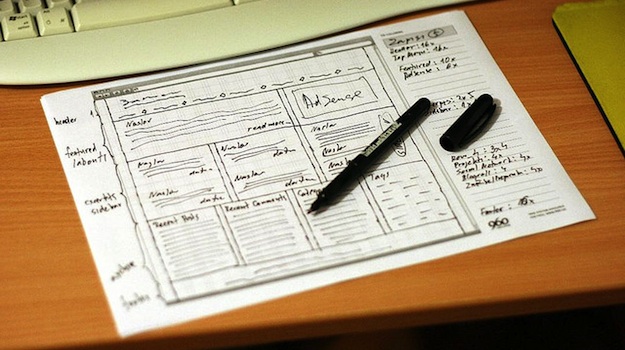 This post is part of a series on building better WordPress blogs. You can find links to all posts in the series at the bottom of this page.
It is no secret that blogs offer a viable means of making money online. It is also no secret that creating a blog that is popular enough to make good money is tough.
The blogosphere is saturated with literally millions of people trying to carve out a niche, so you must do something unique in order to be successful. With this guide, I want to point you in the right direction, by demonstrating the key technical elements you need to bring together in order to produce a successful authority blog.
Please note that my focus here is almost solely on the technical aspects of authority blogging (such as themes and plugins) — not the strategic side of things. If you work your way through this guide and want to learn more, I would recommend that you start with my beginner's guide to blogging.
Setting Up Your Blog
For a few reasons, you wanting complete control over monetizing your blog being just one, self-hosted WordPress is the best option. This also means that you will be able to browse through any number of custom themes, and perhaps most importantly, you will be able to install various plugins to enhance the user experience on your site.
You may be on a tight budget, but that needn't be much of an issue with self-hosted WordPress — all you will need to pay is around $10 for a domain name, and a few bucks per month for your hosting.
Purchasing your own domain and hosting and setting up a self-hosted WordPress blog is a pretty simple process — just check out these two posts:
Once you have set up your own WordPress blog, it is time to move onto your site's design.
Choosing a Theme
I cannot stress the importance of your blog's design to your potential for success. It's not just about providing an enjoyable reader experience (although that is of course important) — it's about projecting an image of being an established blog.
Whenever I visit a blog for the very first time, the first thing I consider is the design. To me it is an indicator of how serious someone is about what they are doing. If they have taken the time (and/or expended the money) to create a rich reader experience, I can be pretty confident that they're taking the blog seriously and are in it for the long haul. I couldn't put it better than Derek Halpern, who effectively debunked the myth that content is king.
So where do you turn to for a theme that reflects how committed you are to your blog? There are a great number of free themes out there. Having browsed through the last few month's worth of our themes of the month series, I have picked out these five great options for bloggers: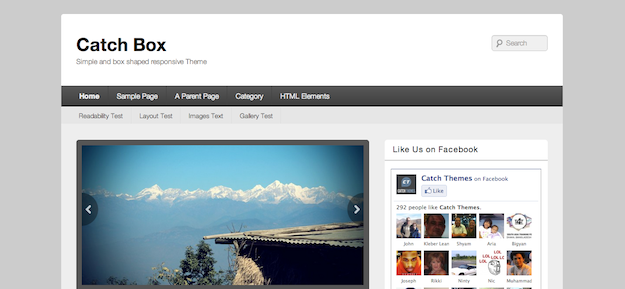 If you have a bit of a budget, I would recommend that you spend your money with a reputable theme developer. My personal recommendations would be WooThemes or StudioPress. My blog runs on a customized version of WooThemes' Canvas framework.
Regardless of the theme you choose, your design should be clean and easy to navigate. The text on your site should be large, easily readable, and comfortably spaced. Finally, if you can afford to have a quality logo designed, it will add a huge amount to the perception of quality. I thoroughly recommend 99 Designs as a great place to get a huge number of quality logo designs to choose from.
Plugins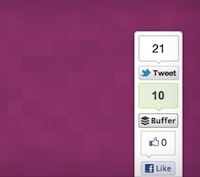 As always, our first recommendation when starting a new WordPress site is to consult our list of essential WordPress plugins. As an authority blogger, you're going to want the following to start with:
Furthermore, you will want to focus on engagement and retention — i.e. how to keep people on your site. A great place to start on this front is a related posts plugin, and I would recommend none other than Yet Another Related Posts Plugin (YARPP). There are good alternatives, but YARPP is definitely my pick.
I would also make a few other recommendations for authority bloggers that you may want to check out:
What Next?
The first thing I will say about authority blogging is that search engine rankings can be a powerful ally. Whilst you will generate a lot of your traffic via links from other blogs and through social media and other referrals, search engine traffic is something you should look to obtain.
With that in mind, I would recommend that you read the following articles:
Beyond SEO, your focus should be on establishing yourself as a known entity in your niche by networking with likeminded bloggers and potential readers. You should seek to exploit all major social networks (i.e. Facebook, Twitter, Google+ and Pinterest) and begin to create a 'brand' around your blog that people will remember. Furthermore, you should consider guest posting as a great means of becoming known to many in a short space of time.
But above all that, the most important ingredient by far is the content that you produce. Your chances of success hinge upon many things, but the quality of your content is a key ingredient. Focus on producing something of true value, and everything else will fall into place in time.
What Authority Blogging Tips Do You Have?
There are no doubt plenty of you who are already established authority bloggers, and I would love for you to contribute your thoughts in the comment section. What plugins do you use? Do you have any specific tips for establishing your blog? Let us know!
Creative Commons image courtesy of Aleksandar Urošević