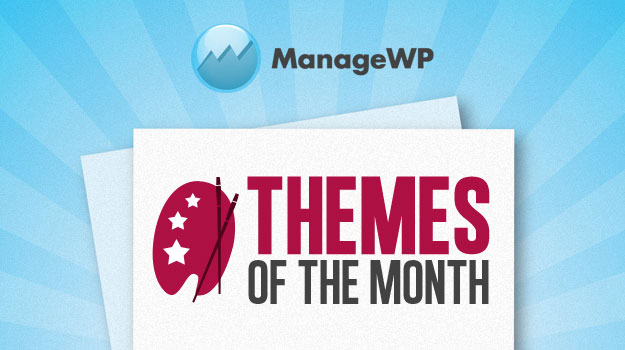 Although plugins are fantastically useful and can equip your site with a huge variety of functions, it is your theme that really sets you apart from the competition.
And make no mistake — as I said in yesterday's post on creating an authority blog, your design can have a huge impact on the popularity of your site. Furthermore, it can affect the perception of your site amongst those who you really want to impress.
With that said, one would be forgiven for thinking that a premium theme is nothing short of a necessity. But whilst there is no doubting the quality of the great premium theme developers out there, you can find quality free themes. And that is the purpose of our themes of the month series — to unearth only the very best free and current themes available on WordPress.org.
We've got a great selection for you this month — enjoy!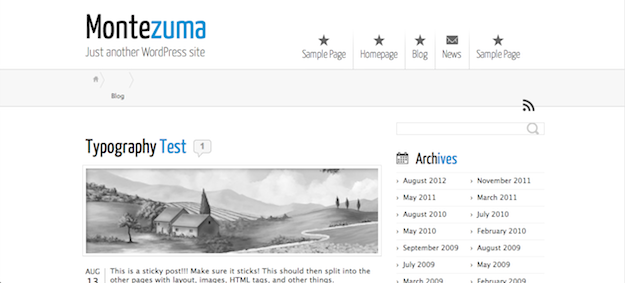 There is a lot to like about Montezuma — it offers a fully responsive design coded in HTML5 and CSS3. The menu items have hover animations, as do the featured images. The whole theme seemingly feels alive.
Having said that, some might consider the theme a little 'busy' — Montezuma isn't for everyone. But it is a theme you should take a closer look at if you are in the market.
One final thing — it would seem that there are still a few creases to iron out. As you can see from the screenshot above, the breadcrumbs navigation and RSS icon are offset in an unusual manner — this bug is present on my MacBook Pro running Chrome.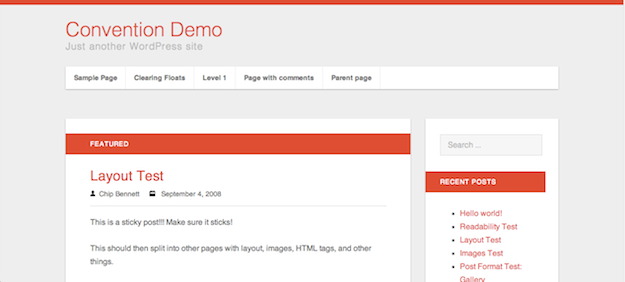 Convention is a solid and unspectacular theme. I don't want that to come across as sounding derogatory, as that is not my intent.
What you have here is a clean blogging framework in the same vein as WordPress' Twenty Ten or Twenty Eleven themes. You could use this out of the box, or you could build a more creative design on top of it. Either way, it is a great option.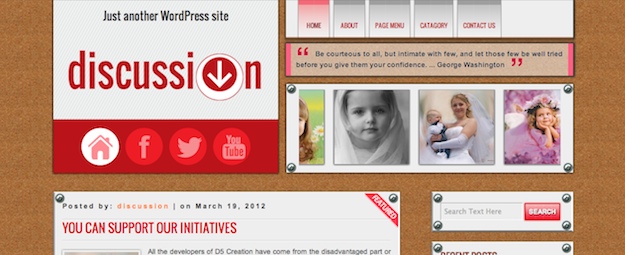 Discussion is one of those themes that you will either like or dislike. It is the polar opposite of Convention, in that it sets out to offer a completely unique design.
As you can see from the above screenshot, the design is based upon a pin board, with each element on the site rendered as an individual 'note'. It comes complete with a quote box and a scrolling image slideshow in the header.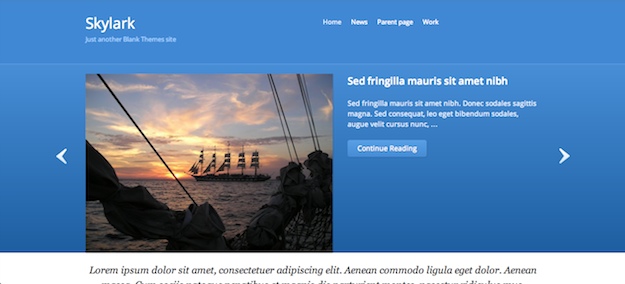 Skylark is a good option for any business that is looking to establish an online presence without having to fork out a great deal of money.
It offers the key items that you would typically expect from a business theme, such as a slider with portfolio-style widgets underneath. It also offers up a fairly presentable responsive design, should you be looking for that.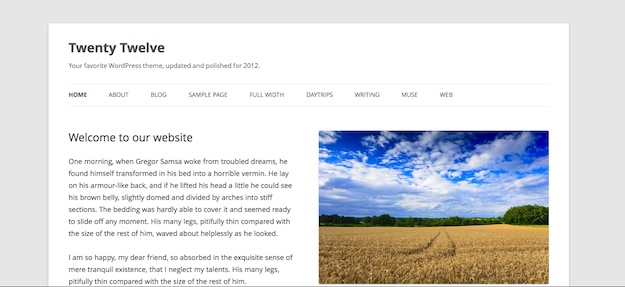 Well — I could hardly not include this, could I?
Twenty Twelve is the latest offering from the development team at WordPress, working in collaboration with ex-professional footballer turned web developer, Drew Strojny. It is a clean, minimalistic and fully responsive design — perfect for any startup blogger.
It also serves as a perfect framework for a child theme — there is no doubt in my mind that people will be developing some really imaginative designs with the Twenty Twelve theme before long.