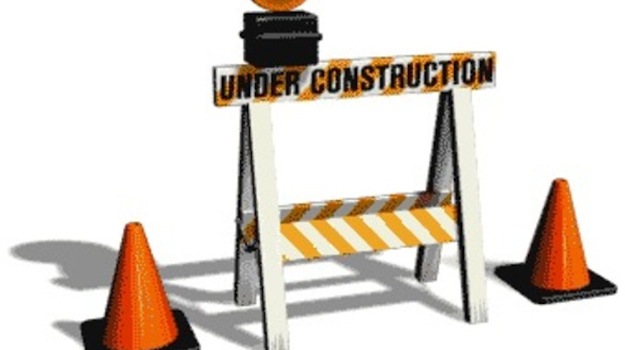 Back in the 1990s, 'Under Construction' pages were the the bane of many a web surfer. For those of a certain age and experience, memories of  the now-defunct GeoCities abound.
But these days, the 'alpha' period of a website's development offers a huge opportunity to give your launch a kickstart. Your 'Coming Soon' page can be utilized to build anticipation, update visitors on the latest development news, link to social media profiles and (last but definitely not least) collect email addresses. In fact, the pre-launch period can prove to be a very lucrative time in terms of your email signup conversion rate.
Whilst there are some great paid options for 'Coming Soon' plugins/themes (SeedProd being a notable example), it is understandable that you might not want to fork out for something that you will only use for a few days or weeks. With that in mind, I have gathered a selection of the best free 'Coming Soon' themes available for you below.
What to Include on Your 'Coming Soon' Page
We have already mentioned a few key elements that you should consider including on your 'Coming Soon' page, but here's what I consider the full list for your consideration:
Email sign up form
A countdown timer/progress bar
Social media buttons (i.e. links to your profile(s))
Recent tweets/comments relating to the site
Testimonials (especially appropriate for products sites)
Related news snippets
Contact details
Generally speaking you're going to want to keep it pretty simple — I'm not suggesting that you lump all of these elements into your page. For a lot of people, a simple signup form and some social media buttons will probably suffice.
If you're concerned with SEO issues relating to placing a 'Coming Soon' page, have your fears dispelled by this brief video clip from Matt Cutts:
Top 'Coming Soon' Themes
I've included five of the best free 'Coming Soon' themes that I have been able to find. Each of them offer the basic functionality you would expect with variances in terms of extra features. Enjoy!
Coming Soon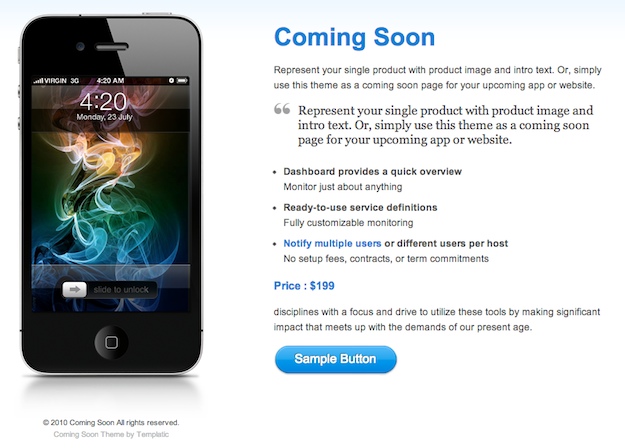 Placeholder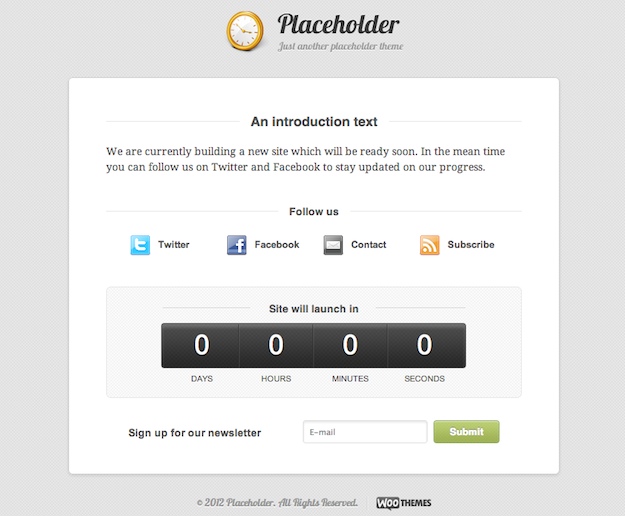 Beback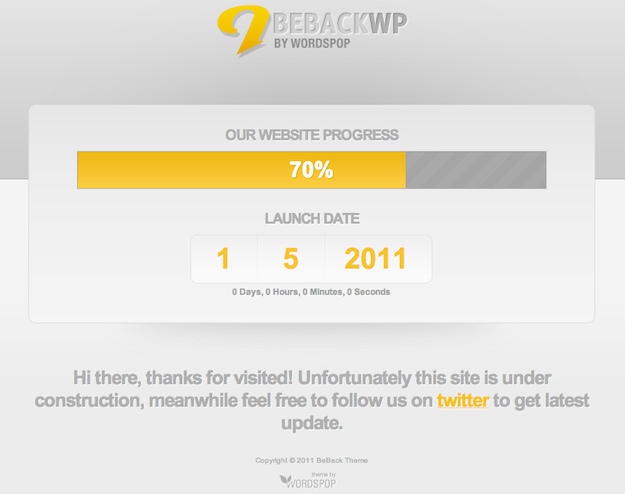 Timelaph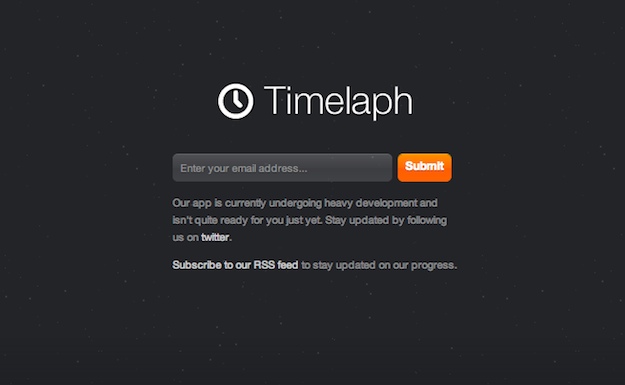 Holding Pattern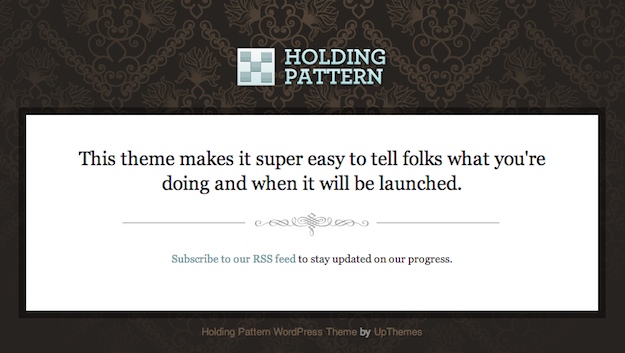 Creative Commons image courtesy of Motherboard