If you want to build and run a successful website, there are few things more important than speed. That's because sluggish load times can negatively affect your Core Web Vitals and turn away visitors. Unfortunately, there are a lot of reasons your website may be running slowly.
The good news is that your site's appearance doesn't need to be one of those factors. When you implement a lightweight WordPress theme with superior speed scores, you can keep users on your pages longer and more easily achieve your end goals.
In this post, we'll discuss how your theme affects your site's speed and overall performance. Then we'll cover five of the fastest WordPress themes on the market right now. Let's get to it!
How your WordPress theme affects your site's performance
Designing your website can be challenging, because it needs to be both beautiful and functional in order to succeed. On top of that, your site needs to be fast.
Data show that 25 percent of visitors will abandon a website that doesn't load in four seconds, and just a one second delay will likely upset 16 percent of users. What's more, a slow site can negatively affect your search engine rankings.
Fortunately, there are many ways to improve your website's speed and reduce your bounce rates, from cache-management to image optimization. One of the easiest ways to ensure that your site is running smoothly is by choosing a speedy WordPress theme.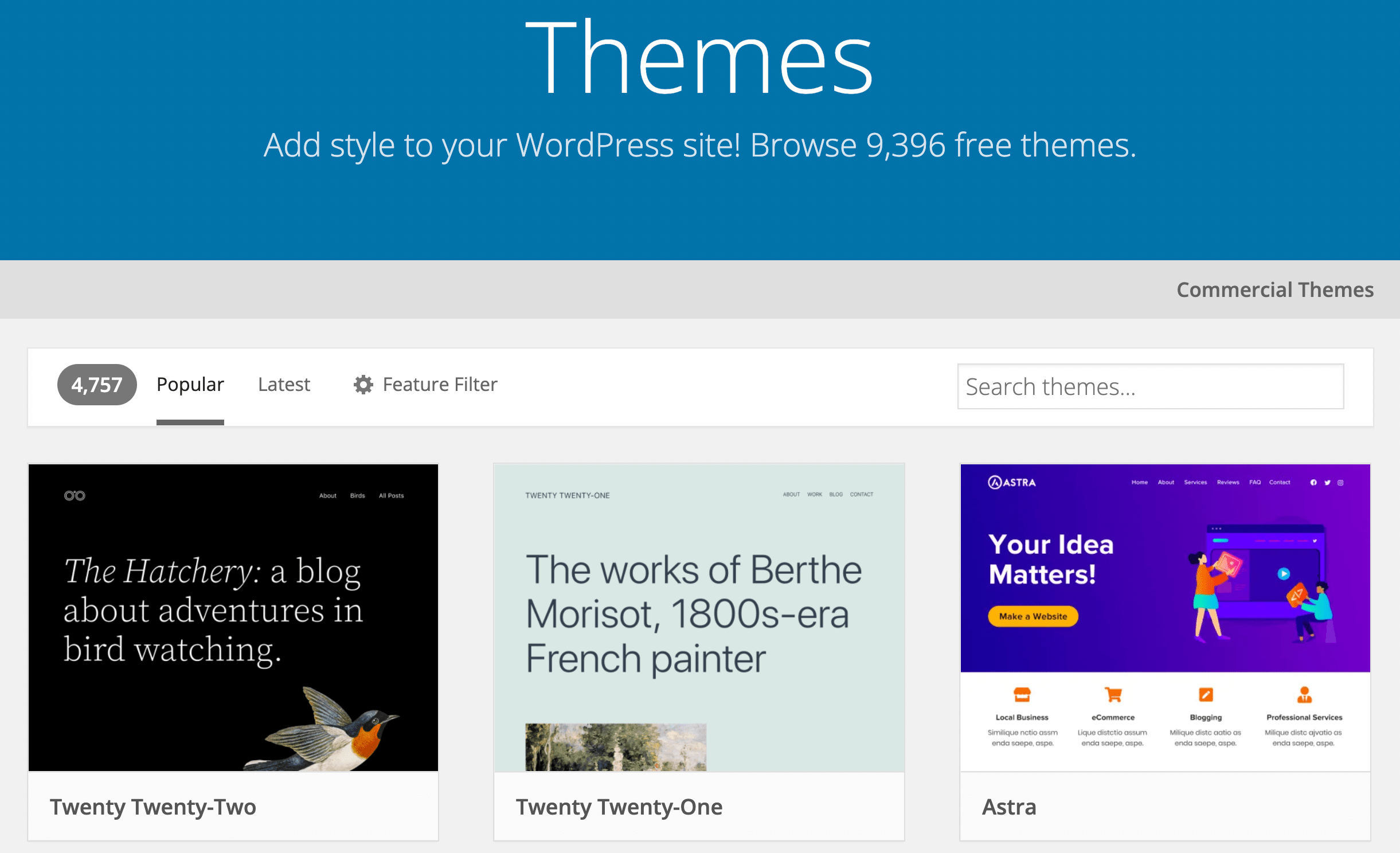 Your theme's files typically include elements such as graphics, Cascading Style Sheets (CSS), and more. Each of these elements occupies space on your site's web server. Bulky designs that require lots of bandwidth tend to make your pages load slower. Therefore, a lightweight WordPress theme is typically ideal.
In order to test your site's current speed, you can use tools such as Google's PageSpeed Insights and Pingdom. If you suspect that your theme is bogging down your site, keep in mind that there are some risks associated with large-scale design modifications. As such, you should do your research on how to change your theme safely before you opt for a new one.
5 fastest WordPress themes for your website in 2022
Now that you know why it's important to have a super-fast website, let's explore five of the swiftest WordPress themes available today. Keep in mind that your site's speed scores may be different from our tests, since many other factors also impact performance.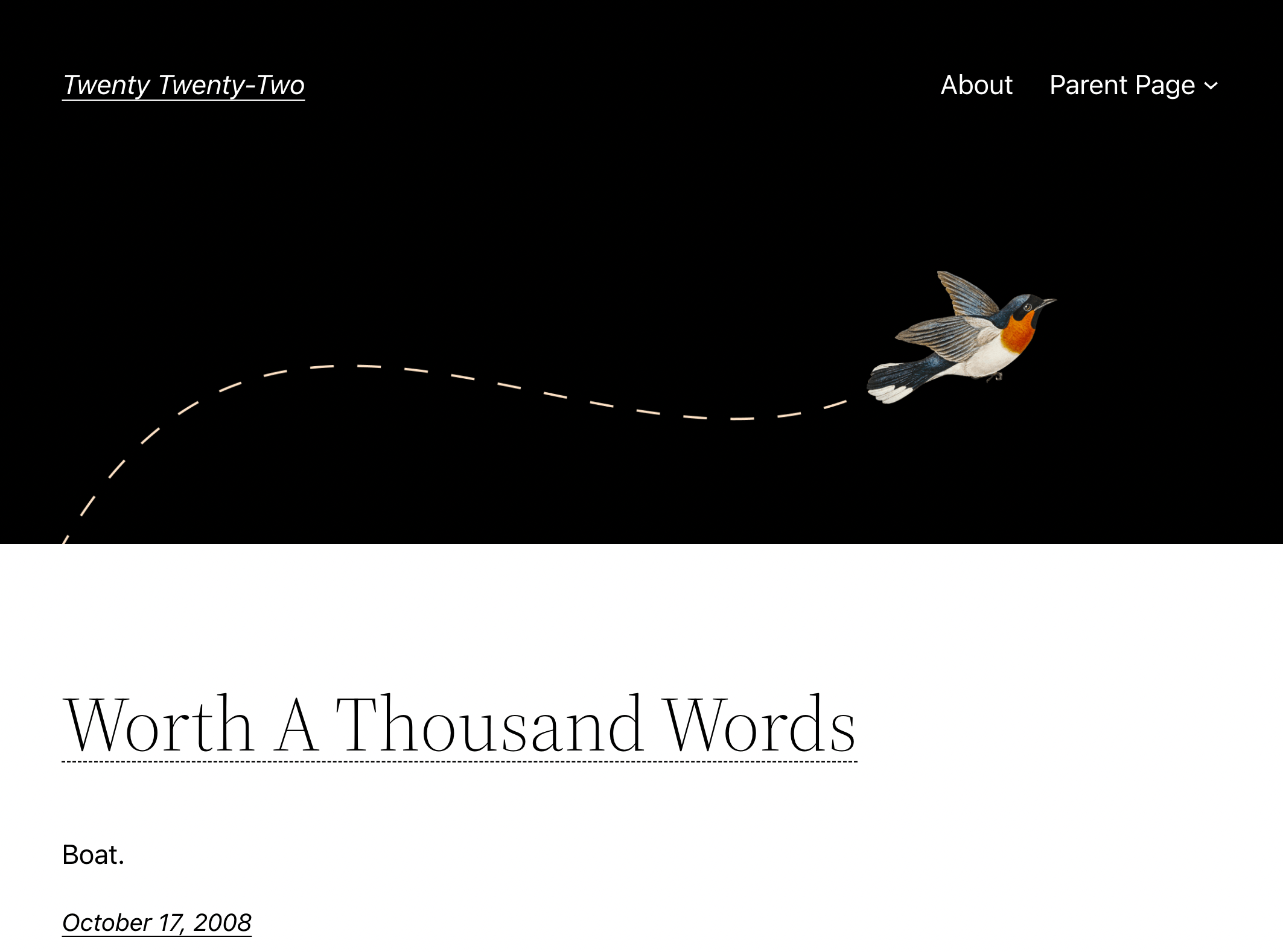 Twenty Twenty-Two debuted this year alongside the latest version of WordPress. It's one of the first block themes, and it supports Full Site Editing (FSE).
This theme's color scheme uses plenty of earth tones, since it's inspired by the diversity and adaptability of nature. It's lightweight yet strong, and features delicate font styles. Since Twenty Twenty-Two is a block-theme, customization is easier than ever with FSE. However, it may not be the best choice if you prefer an alternative solution such as a page builder.
Key Features:
Block theme
Supports FSE
Classic yet modern aesthetic
Highly customizable with Global Styles
Speed and Performance:
Here are Twenty Twenty-Two's Pingdom scores:
Performance Grade: 97
Page Size: 504.90 KB
Load Time: 730ms
Requests: 8
Pricing: The Twenty Twenty-Two theme is completely free.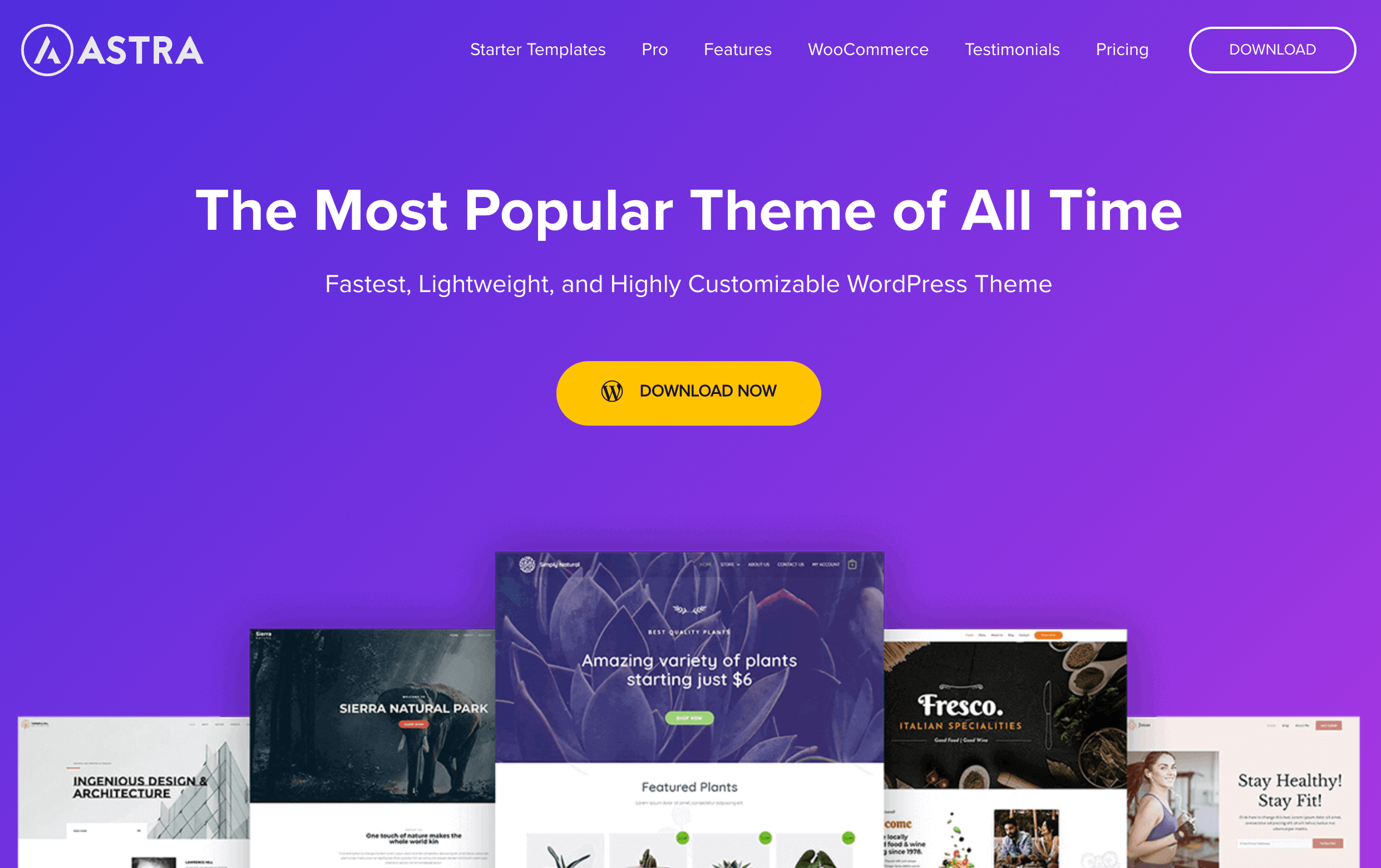 There's no doubt that Astra is one of the most popular WordPress themes out there. More than 1.5 million websites use this design.
Astra is both lightweight and highly customizable. Its code is optimized for current WordPress best practices. Additionally, it uses Vanilla JavaScript and self-hosted Google Fonts to enhance its performance.
Key Features:
Lightweight
Blocks jQuery using Vanilla Javascript
180+ starter templates
Speed and Performance:
Check out Astra's impressive Pingdom scores:
Performance Grade: 98
Page Size: 51.10 KB
Load Time: 531ms
Requests: 6
Pricing: Astra offers a free theme, but you can enhance its customization options with one of the pro plans. Prices start at $49 per year.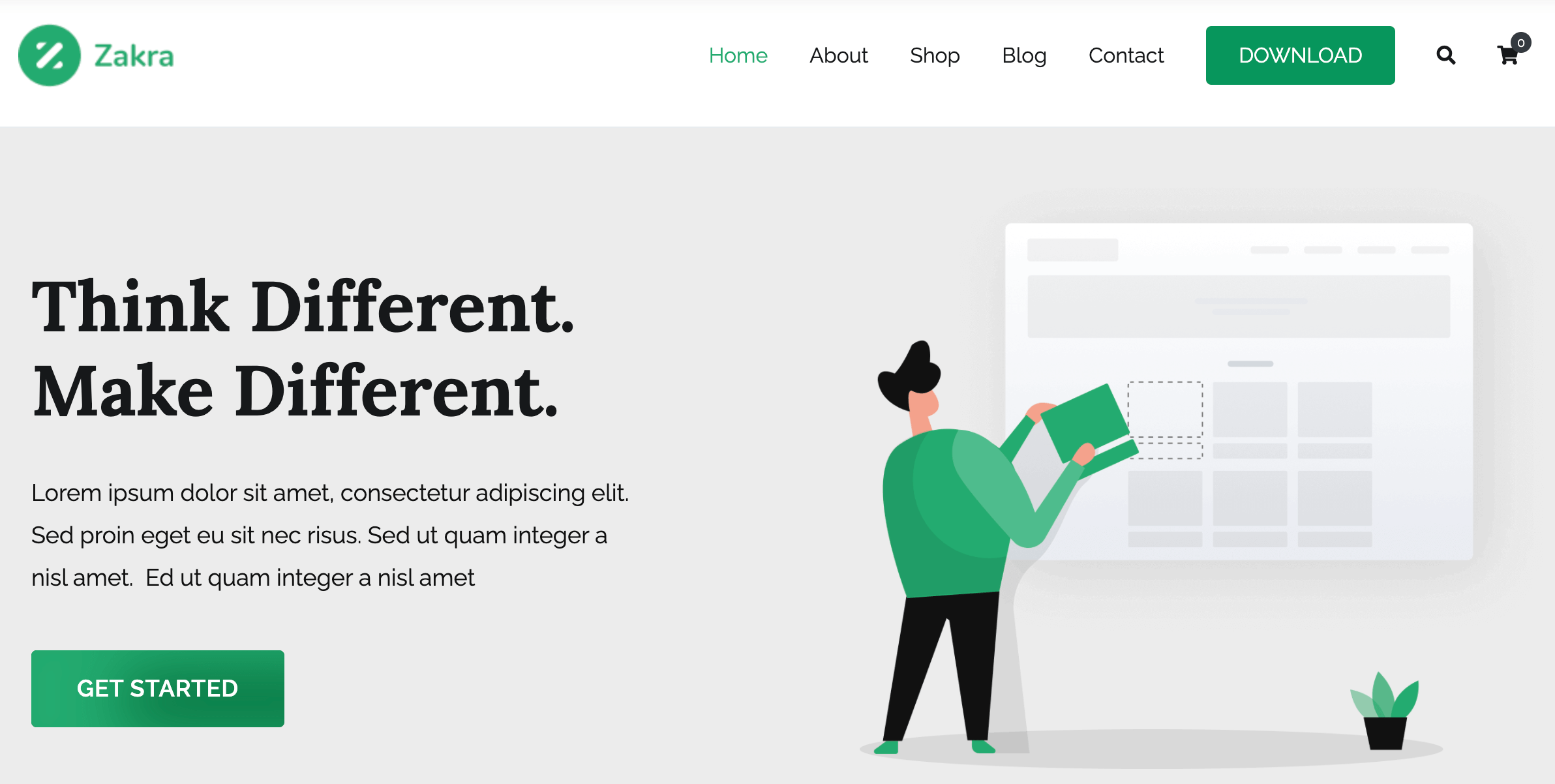 Zakra is a multipurpose theme that also offers excellent security and impressive load times. This sleek design can be a great option for beginners, because it provides a strong collection of demo sites.
These starter templates cater to a wide variety of small business and entrepreneurial needs, and can help you design your site within minutes. They are conveniently organized into categories such as "Non Profit", "One Page", "Portfolio", and more. Additionally, Zakra integrates seamlessly with plenty of common WordPress plugins, such as WooCommerce.
Key Features:
65+ demo sites (starter templates)
Translation and AMP ready
Speed and Performance:
Here are Zakra's Pingdom scores:
Performance Grade: 96
Page Size: 58.90 KB
Load Time: 519ms
Requests: 10
Pricing: There is a free version of Zakra, while paid plans start at $48.30 annually. All pro plans include premium customer support.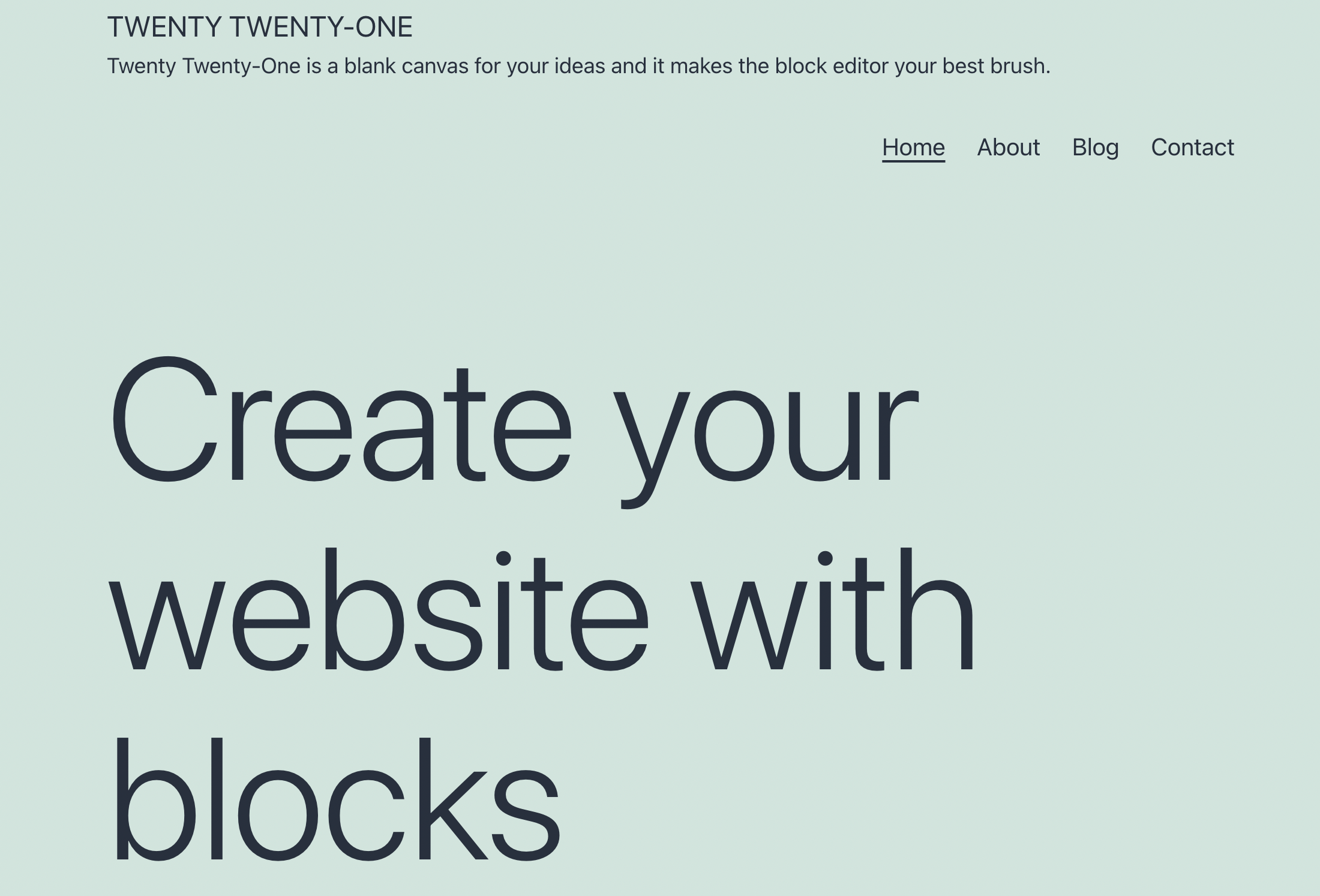 You usually can't go wrong with the default WordPress theme that comes out with every new release. In this case, last year's theme – Twenty Twenty-One – is still a fantastic option.
Unlike Twenty Twenty-Two, this isn't a block theme, so you can't modify it using FSE. However, it's still highly customizable and very fast. It features a minimalist design that serves as a blank canvas for you to build upon. This timeless design is great for everything from small e-commerce sites to simple personal blogs, especially if you're on a tight budget.
Key Features:
Minimalist design
Block editing
Highly customizable
Speed and Performance:
Here's how Twenty Twenty-One scored with Pingdom:
Performance Grade: 97
Page Size: 56.70 KB
Load Time: 667ms
Requests: 7
Pricing: Twenty Twenty-One is a free WordPress theme.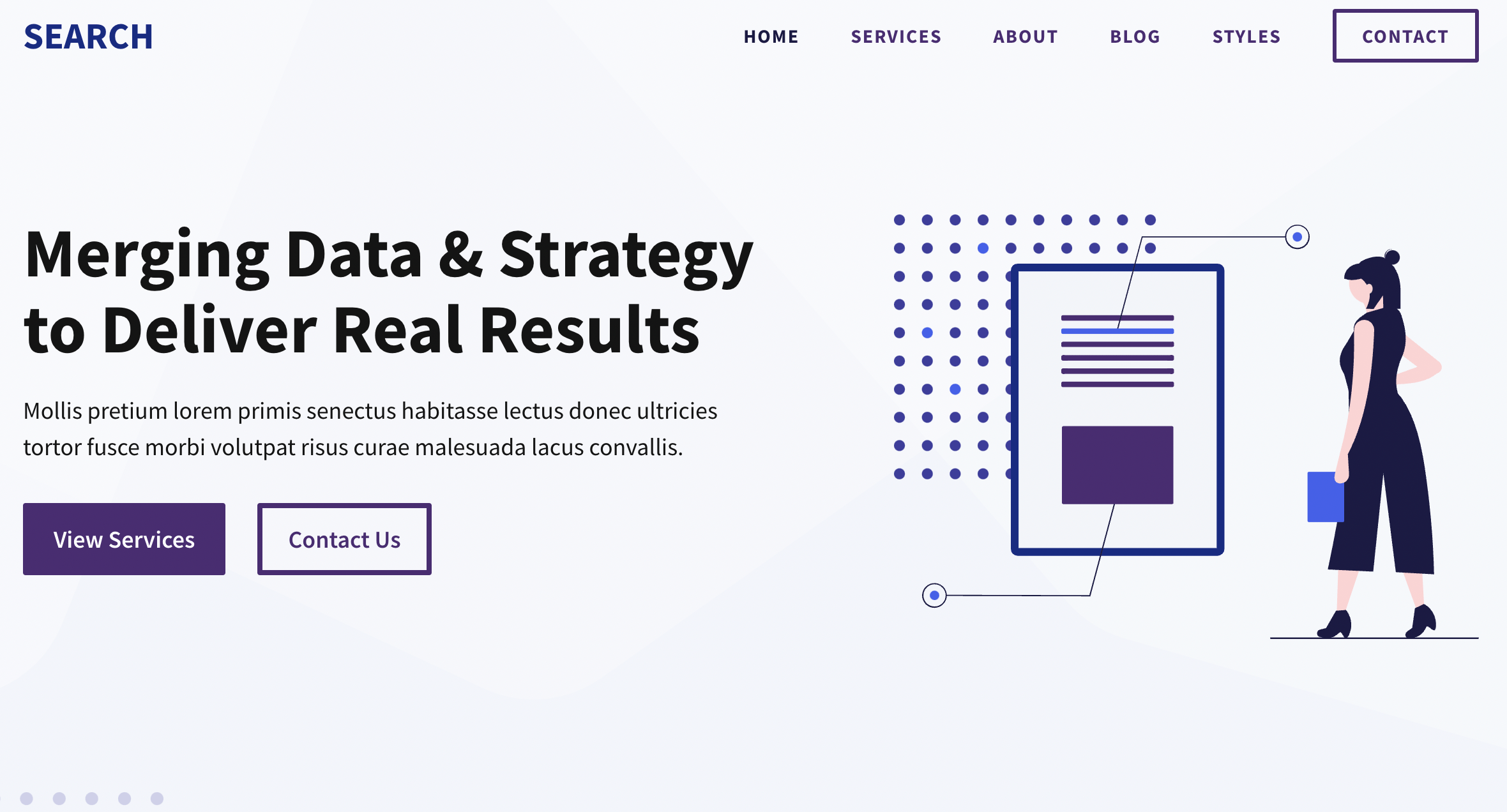 If you're a hobbyist, a development agency, or anything in between, GeneratePress may be the theme for you. It boasts over 90,000 happy customers, and one thousand five star reviews on WordPress.org.
This is a great choice if you're a fan of block-based editing, since it uses its own GenerateBlocks plugin to offer a block-based theme builder. GeneratePress is also highly accessible, accommodating over 20 languages. Additionally, it offers an impressive collection of starter sites for beginners.
Key Features:
Extensive library of site templates
Integration with all the top WordPress plugins
GenerateBlocks plugin for block-based editing
Speed and Performance:
According to Pingdom, GeneratePress is the lightest (and one of the fastest) themes on our list:
Performance Grade: 98
Page Size: 38.80 KB
Load Time: 559ms
Requests: 6
Pricing: There's a free version of the GeneratePress theme, while the premium version starts at $59 per year.
Conclusion
A swift WordPress theme can vastly improve your website's overall chances at success. A design that is both beautiful and fast can improve your Click Through Rates (CTRs) and encourage visitors to keep returning to your site. However, it can be difficult to sift through so many options.
To recap, here are five of the fastest WordPress themes in 2022:
Do you have any questions about the fastest WordPress themes this year? Ask us in the comments section below!
Image credit: Unsplash.