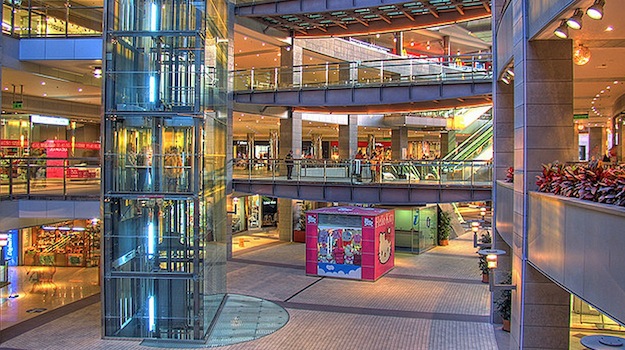 E-Commerce is huge these days (and has been for a long time), but then you already knew that.
What you might not know is how starting up your own e-commerce store is not necessarily just a pipe dream. Although Amazon seems to be taking over the world, the likes of Steve Chou have demonstrated that you can build a highly successful online store in a relatively short space of time.
There are of course many things you need to get right in order to create an e-commerce store that people will actually use and purchase from. One particularly intimidating aspect is creating the site and its underlying infrastructure. However, with WordPress and one of the popular e-commerce plugins you can overcome this obstacle with relative ease.
Now I am no e-commerce expert (or even beginner), so in order to point you in the right direction I turned to an experienced WordPress e-commerce site consultant, Adam Sewell. The following interview gives you everything you need in order to start work on your very own e-commerce site.
The Interview
Can you tell us a little bit about your background and experience with WordPress and e-commerce sites?
I started out as a Network Administrator for a private college in North Carolina. During my tenure there I started using PHP4 to write some simple websites for various tasks. After a while it became rather frustrating to have to setup this custom written site that I had hacked together and I began looking for an alternative — WordPress was the answer.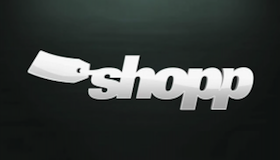 After kicking the tires a bit, my in-laws (who own a sporting goods store) wanted to start selling some of their products online. Naturally I looked for a WordPress solution and at the time WP e-Commerce was the only available solution. I started with it but quickly ran into some issues and lack of support (I've heard things have gotten better now though!). I went looking for another solution and ran across this really new plugin called Shopp and its developer, Jonathan Davis.
I implemented Shopp on the site we had setup for my in-laws and I ran into a few issues which Jonathan quickly responded to and all was well. I was very impressed by the software so I decided to really learn the inner workings of Shopp and started helping out on the Shopp forums. A couple of months later, Jonathan approached me and wanted to contract me out to do support work for Shopp. Over the course of the next two and half years, I spent a lot of time in the forums helping people from around the world with their Shopp installs and learning what worked and what didn't.
Can you point us in the direction of a few clients sites that you have worked on?
My largest client by far is Tactical Night Vision Company, they sell night vision equipment for civilian, law enforcement, and military applications. On a typical day, they may handle around 14,000 unique visitors and have in the life of their site processed tens of thousands of orders.
KlicNKut has also been a great client. They sell die cutters and resources associated with those devices. Their machines can cut anything from vinyl to rhinestone rubber. When I picked up this client they were running on GoDaddy's shared servers and just having a horrible time with their website. They were already on the Shopp platform but because of the performance issues, I feel certain they were losing customers. Since onboarding them they have expanded into two other countries with their own Shopp-based websites and have several other Shopp sites in the works.
Another client is Midnight Oil Productions. They sell media resources and software for houses of worship. With their software and resources you can put on one heck of a service. They've processed thousands of orders in the lifetime of their online store with Shopp.
Do you consider WordPress a good platform for building e-commerce sites?
Absolutely.
The core team has done a wonderful job to make a stable, extendable, and most importantly secure platform. When dealing with currency, having a reliable platform is essential if you want to instill trust in your customers. With having this awesome platform available, it has allowed talented developers like Jonathan Davis, the WooThemes team, Dan Milward, and the Jigoshop team to come in and extend out that platform for e-commerce.
What do you think are the biggest challenges faced when building an e-commerce site in WordPress?
Quite honestly, I see the biggest challenge as getting the customers to the store. Setting up WordPress, setting up the e-commerce plugin is almost trivial. The common intuitive interfaces help the store owners setup their own stores — the difficult part is getting people to the site.
You work solely with the Shopp plugin. Why do you consider it to be better than the alternative plugins available?
I honestly can't say I've had an in-depth look at the newer e-commerce plugins out there (like Jigoshop, WooCommerce, etc) so I can't truly compare Shopp to them.
What I do know is that when I was looking for an e-commerce plugin back in the day, Shopp had just come onto the scene and was the best fit for my needs. Like most software, Shopp has had its ups and downs but is currently very stable, has a good support system in place and has a brilliant development staff.
How much of a technical challenge do you consider setting up an e-commerce site in WordPress to be?
It really depends upon your needs but given the excellent coding that all of the e-commerce developers have put into their respective plugins, it's quite easy to set up an e-commerce store these days on WordPress.
There are a few videos out there that are titled something like "Setup Shopp in 5 minutes" or "Setup WPEC in 5 minutes". I think that says a lot about the ease of use for these plugins. When you get into customizations though, I believe this is one area where Shopp excels — it has a developers API that allows developers/designers to bend Shopp to their will.
What pointers would you give to someone who is planning on creating their own eCommerce site?
There are many but I personally believe that the flow of the site is the most important aspect. What I mean by that is, how easy is it for a customer to come in, purchase something and checkout while also being intuitive. Spend some time and think about how you really want your catalog to look, how you want the cart and checkout pages to feel to the customer. Try to make your site one that you would want to buy from.
Always remember that when dealing with customers, you need to take in account the lowest common denominator. Usability will reflect in sales. If you're not comfortable with design, go to a designer that has a few e-commerce sites under their belt or look at some of the pre-built themes from iThemes or other theme shops.
Is there anything else that you think people should know about creating an eCommerce site in WordPress that you haven't already mentioned?
The only other thing that I would add is that when setting up a new web store, take the time to really think it out and evaluate all of the e-commerce plugins available.  Some plugins excel where others may not do as well. Digital downloads versus shipped products, donations versus subscription models, etc. Know your options and don't rush into it. This is your current or potential livelihood we're talking about.
Also, I would highly recommend sitting down and talking to an experienced web design/developer group that has a history in e-commerce. They will be able to answer any questions you may have.
You offer consulting services for people creating their own eCommerce sites with the Shopp plugin. Where can people go to find out more about you?
I offer consulting services and hosting for Shopp based sites but I also have a collection of plugins that I've written for Shopp that extends its functionality. Those interested can find out more about me and my business at Shopp Toolbox and MyGeek.
Any Questions?
A huge thanks goes out to Adam for taking the time to respond to our questions. If you have any questions about e-commerce in WordPress please ask away in the comment sections below and we'll do our best to help!
Creative Commons image courtesy of Salva del Saz