This tutorial covers how to handle copying or moving your WordPress blog to a new server using ManageWP. The entire process should be over in couple of minutes.
First of all you will need a ManageWP account. You can sign up here for a free trial.
Then follow these simple steps.
1. Add your website to ManageWP.
2. Select the site by clicking on it in the left navigation menu, click "Backup Now" option and create a backup.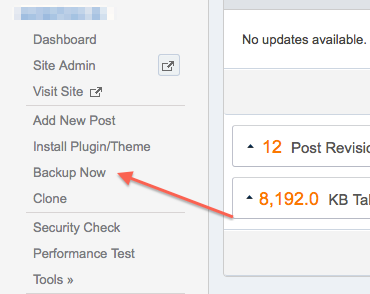 3. When the backup finished, download the archive of your website

4. Go to your new host and create a new WordPress blog using CPanel/Fantastico or by asking the hosting support for help.
5. Go to your domain registrar and switch the DNS to point to the new hosting. Wait for it to propagate.
6. Using FTP program or CPanel file manager upload the previously downloaded backup archive to your new site (for example to wp-content/).
7. Go to ManageWP, remove the old site and add the new site.
8. Select clone tool and as source type in the URL of the backup file.  (for example http://yoursite.com/wp-content/backup_file_name.zip)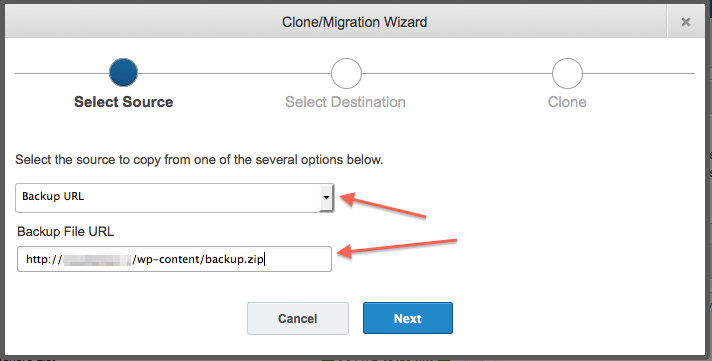 9. Select to overwrite the existing site and choose the site from the list below.  ManageWP will restore the content of your site on the new server.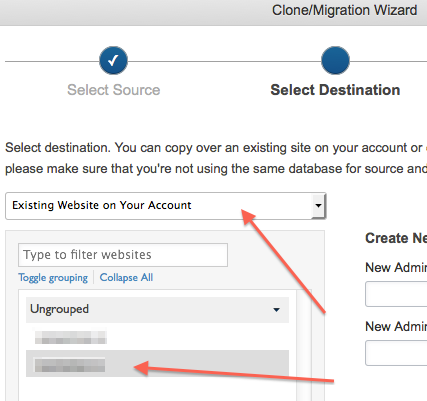 10. Remove the backup file from your server.
That's all.
Blog post updated on June 19, 2014