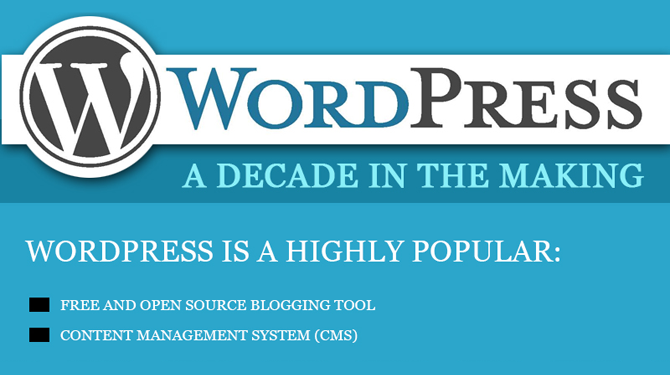 A new month brings another batch of excellent articles from the WordPress community.
It has been an interesting month in the WordPress community. Updates and roadmaps for the core software were released and discussed. The Automattic family grew a little, and WordPress received a little competition from a new blogging platform. We also launched ManageWP.org to the public this month too, and that's only scratching the surface.
I hope you find the articles interesting and useful and as always let us know what you think in the comments.
Articles
The potential roadmap for WordPress Multisite – earlier this month the WordPress core team discussed the roadmap for multisite with a focus on domain mapping.
Cloudup joins the Automattic family – Automattic has taken a step in improving the media capability of WordPress with the purchase of media stream company Cloudup.
WordPress 3.7 goes into beta – this month the latest development version of WordPress went into beta and the team are looking for beta testers to get involved.
Two-Factor authentication for WordPress – increase the security of your WordPress installation by using one of these methods to enable Two-Factor authentication.
10 outstanding presentations from WordCamp Europe – a look at 10 of the best presentations that occurred at WordCamp Europe earlier in the month.
Thoughts about a WordCamp Europe presentation – Miriam Schwab discusses her presentation at WordCamp Europe.
A beginners guide to customizing WordPress – making changes to WordPress can seem daunting to new users. Here's my guide for beginners to get their hands dirty and start customizing WordPress.
Questions to ask your WordPress developer – if you are looking to hire a WordPress developer, here are 17 questions you should ask them before you begin any project.
Set up WordPress in your language – If English isn't your native language then you might find this guide to translating the WordPress backend into your language useful.
Enhance your WordPress site with QR codes – The team at WPLift discuss methods on improving your site by using QR codes and the plugins required to make them work.
Powerful WordPress tips and tricks – Smashing Magazine have compiled a list of 21 handy techniques for working with WordPress.
Tips for managing a multi-author WordPress website – are you thinking of creating a multi-author website? If you are, read my post discussing several important tips for running one before you begin.
Ghost is among us – the new blogging platform Ghost launches to the public.
Great Google font combinations – Brian Gardener discusses a selection of excellent Google font combinations you can use on your website.
Increase your email subscribers 600% – the team at WPBeginner review the lead generation plugin OptinMonster.
How to create social media buttons with CSS3 gradients – a short and simple guide from Brian Gardner on how to create clean social media buttons with CSS.
Free and premium flat WordPress themes – an excellent selection of "flat" themes for WordPress.
Drag and drop WordPress Theme – a detailed review of the Ultimum Builder WordPress theme.
The Cherry Framework – a review of a free WordPress framework that comes with over 300 child themes.
Delete and relocate your way to better WordPress security – a best practice guide for better WordPress security.
Infographics
I have a few interesting infographics for you this month. The first is a flowchart helping you decide whether you need a plugin or custom code. The other two show the increasing popularity of WordPress, and talk about its history. Enjoy!