We now meet the high standard for data privacy introduced by the new European data protection law known as the General Data Protection Regulation (GDPR).
As part of our ongoing effort to provide the best service that we can, we're updating our Privacy Policy and Terms of Service in order to make it easier for you to understand what information we collect about you and how are we using it. We've also taken steps to improve our data processes and other controls we provide to safeguard your data and protect your privacy.
Nothing is changing about your current settings or how your information is processed. Rather, we've improved the way we describe our practices and there are new options for updating, managing, exporting, and deleting your personal data.
---
For your convenience, here is a brief summary of the changes to each policy and the new options. We encourage you to review each one in full:
Easier to understand privacy policy
We've improved the navigation and organization of the policy to make it easier to understand and quicker to find what you're looking for. We've also explained our practices in more detail and with clearer language. We make it even easier to understand the data we have about you, how are we storing and using it, and what options are available to you regarding your data.
The Cookies section covers our use of both internal and third-party cookies including: what cookies we use, what data third-parties collect, and your choices regarding cookies. You can also access your Cookie Settings and opt-out of specific tracking options.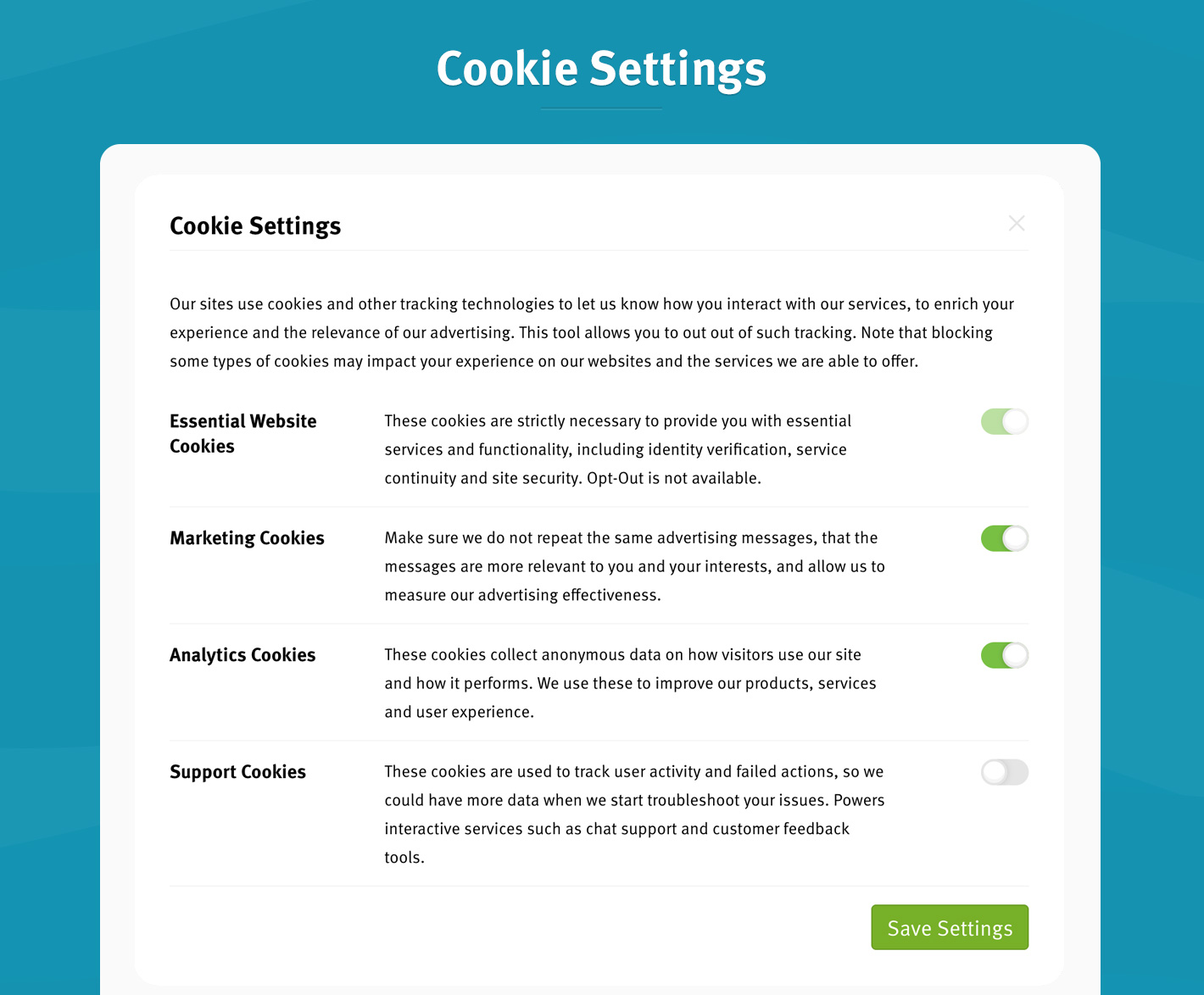 Improving Our Privacy Controls
Our new Privacy Settings within your dashboard will give you even more control over cookies, tracking scripts, communication preferences, and the users of your personal data. This centralized location was specifically built in order for you to manage and change, at any time, all of your privacy preferences.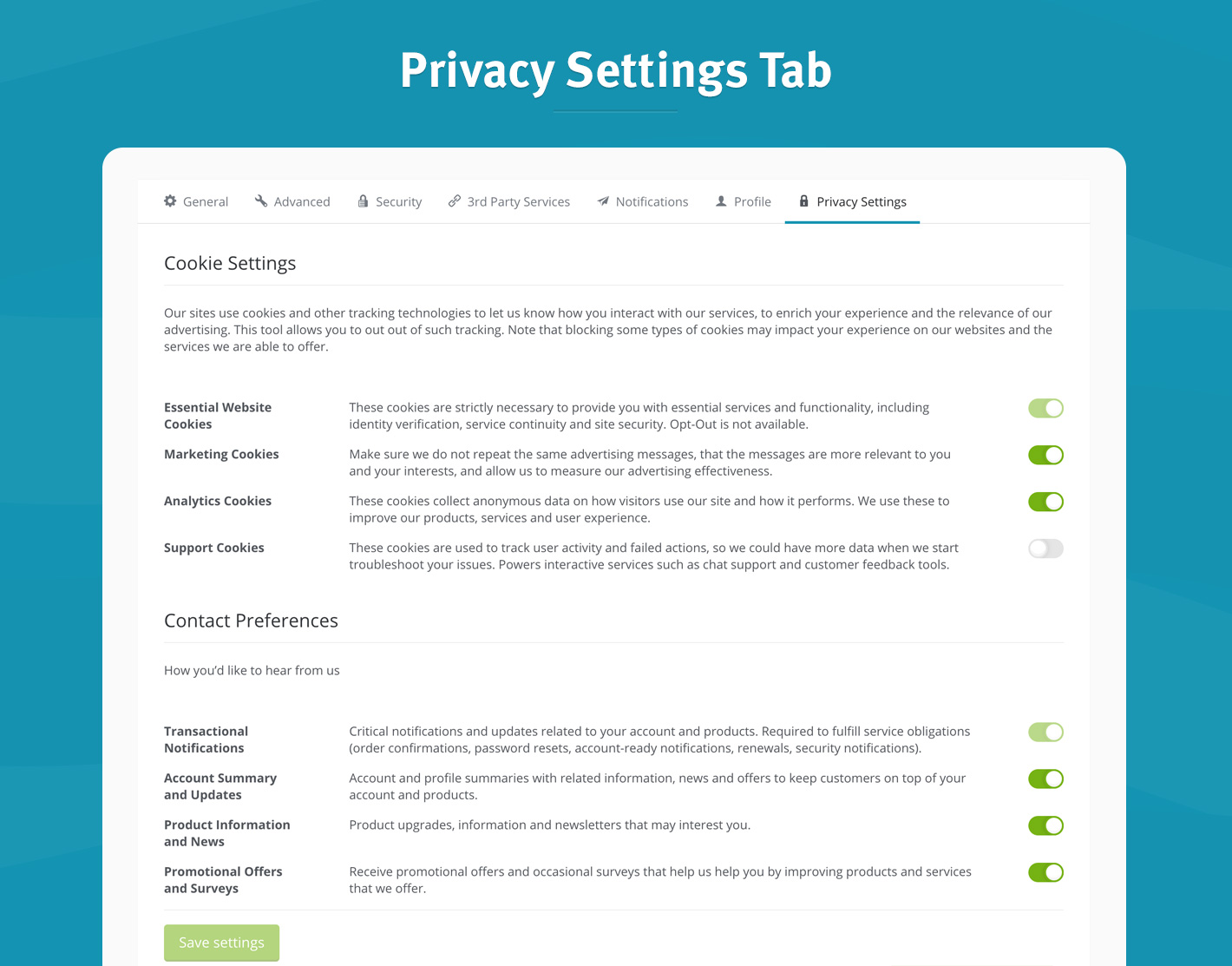 Personal Data
You are fully in control of your personal data with new options to update, manage, and export your data.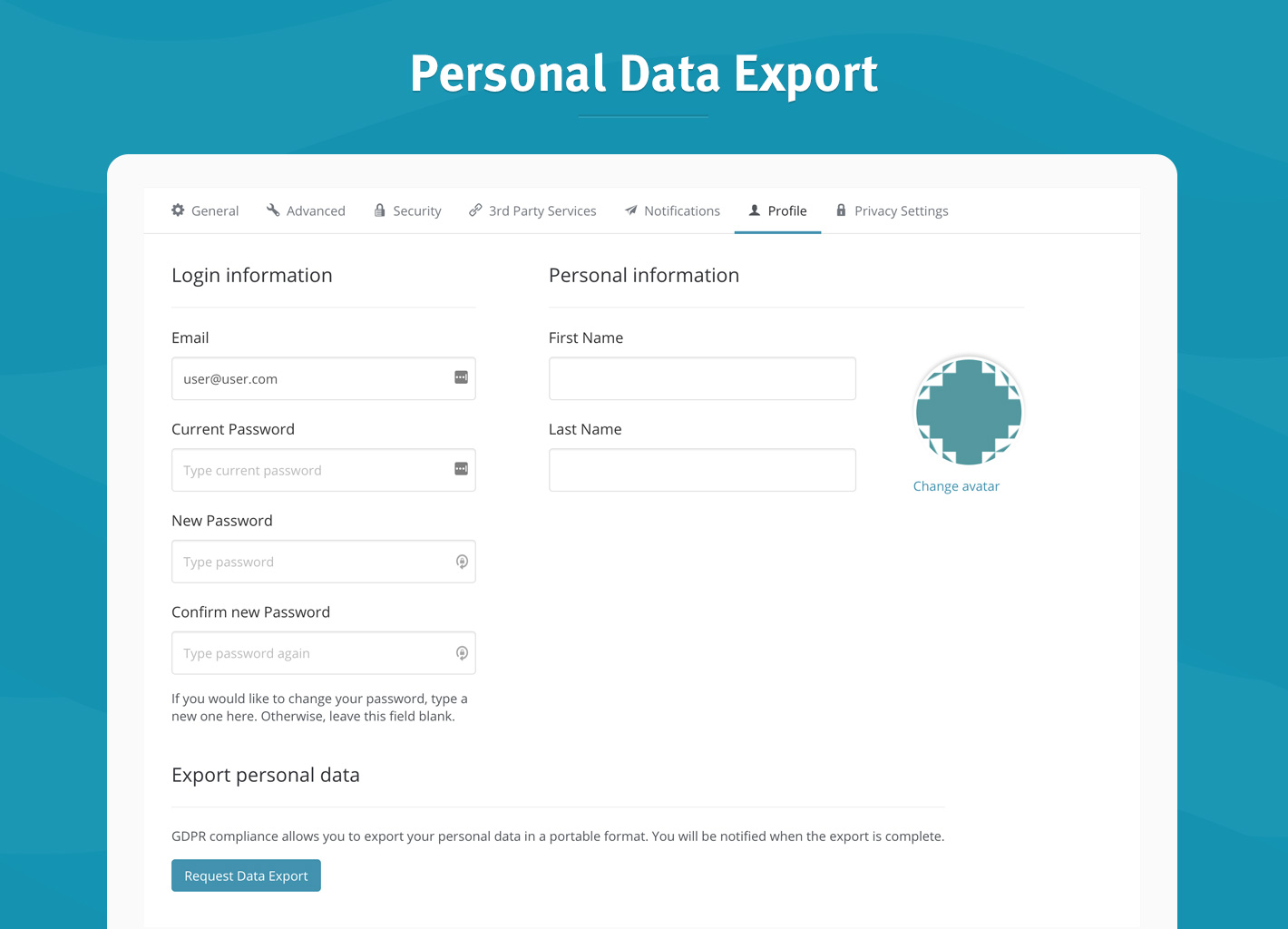 If you wish to have your personal data removed, you can approach helpdesk@managewp.com with the request to delete your personal data. Once that is approved, our support team will delete or anonymize all of your personal data. There are specific legal reasons why businesses can continue to store certain types of personal data even if an individual has requested that all data be deleted.
Data Processing Addendum (DPA)
Our Privacy policy does not technically cover your end-users or site visitors. However, the GDPR calls for contractual assurances about privacy and security practices.
That is why we included Data Processing Addendum into our Terms of Service and is meant to provide you with a contractual assurance that we have robust mechanisms to ensure the transfer of Your Data, including transfers of Your Data from the EEA to the Services, meets with compliance under applicable data privacy laws. By accepting our Terms of Service at the time of purchase of Services will also be treated as your acknowledgement and acceptance of the DPA and its appendices (including the Standard Contractual Clauses and its appendices, as applicable).
Just to be perfectly clear, you are NOT required to sign the DPA.
If you however still wish to read, print, sign and return a physical copy of the DPA, please send an email request to helpdesk@managewp.com. We'll comply with the request by sending you the signed DPA version and keep a signed copy you send back on file associated with your account.
Data Security
We've also taken steps to improve our data processes and other controls we provide to safeguard your data and protect your privacy. Security features and encryptions are built into all of our products, services, and infrastructure to keep data protected at every point. We invest in teams and technology to continually improve that security, protecting not only our operations, but your data as well.
Your data is in safe hands and well protected.
---
In the meantime, we wanted to make sure you wouldn't be surprised by these changes and reassure you that none of this will impact our principles and the way we've been operating so far.
If you wish to learn even more about the GDPR and your rights, click here.
For any additional questions that we did not cover here, please check our F.A.Q. section on the GDPR User Guide page.
As always, we are here for you.
ManageWP team