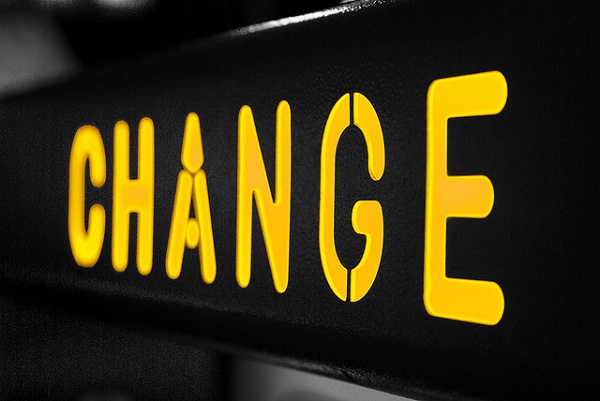 We're not big fans of hyperbole, which may come to you as a surprise, given the title of this post. But we honestly believe that we have a truly special product on our hands – something that you'll never know how you lived without.
If you have yet to try ManageWP and would like to know more about what it can do for you, you're in the right place, because we are going to run through an extensive — and growing — list of capabilities. But even if you're an existing user, you might learn something new here, as well.
So let's take a look at what ManageWP can do for you. This may seem like an overwhelming list of features, but the product has so much to offer that it is difficult to condense a description of its capabilities. There is however no need to worry – ManageWP is a highly intuitive product, and you will be up and running in no time.
Manage
ManageWP is all about revolutionizing the way in which you manage your websites. Efficiency is the name of the game, and you can now carry out a vast array of your website management functions in a fraction of the time it previously took you.
Centralized Website Management
Gone are the days of having to manually access every single one of your WordPress dashboards. ManageWP offers you a complete, centralized hub from which you can access all of your dashboards with just the click of a button. One-click access to all of your WordPress sites is a reality — no more remembering passwords for dozens, even hundreds of WordPress sites!
Bulk Installs & Updates
I bet you hate having to go through every single one of your dashboards in order to upgrade your plugins, themes, and, of course, WordPress itself. And although it is a blessing when you find a plugin that can benefit some or all of your websites, it is a pain to have to install it manually to each and every WordPress site.
Well, there's no more of that nonsense with ManageWP.
ManageWP allows you to perform bulk upgrades and install plugins and themes across your entire site portfolio with absolute ease. Not only that, but you can choose to receive notification emails when updates are available – there's no need for you to manually check. It helps ensure that your WordPress sites are functioning, up to date, and accessible.
Destroy Spam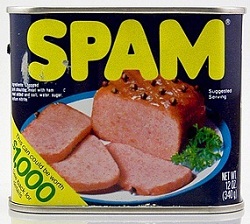 Anyone who has managed a website with any decent level of traffic knows all about spam. And despite the best efforts of the most sophisticated plugins available, spam comments can still slip through the net, and genuine comments can still be filtered.
But spam management just got a whole lot easier. And while ManageWP — nor anyone else for that matter — could promise to completely eliminate spam, ManageWP goes to great lengths to ensure that for the spam you do experience, you'll have a quick and easy way to deal with it.
Quick & Easy Post Addition & Revision
You can draft new posts (and revise old ones) for any site in your portfolio directly from the ManageWP dashboard.
Additionally, you can add posts, pages, and blogroll links in bulk across several sites.
Even More Management Features
But that's not all. Other notable features include:
Database optimization
Bulk user management (including the ability to add sub-users)
Worker plugin branding (for the web design agencies out there)
Remote maintenance mode feature
Monitor
Consolidate all the data that you want to see across your entire portfolio into one centralized location with ManageWP, and keep on top of things with alerts too.
Analytics & Adsense
How about Google Analytics and Adsense statistics right in your ManageWP dashboard? Get all of the information at your fingertips.
Automated Monitoring & Updates
If you don't want to constantly monitor your vital statistics, just ask ManageWP to send you highly-customizable alerts for a number of metrics:
Traffic
Revenue
Keyword rankings
And more…
Uptime Monitoring
Let ManageWP keep tabs on your sites, with five minute interval uptime monitoring. If ManageWP
detects any problems, you can set it to email or SMS you with an alert. No longer leave it to chance to discover whether or not your sites are up and running at any given time.
Furthermore, ManageWP can produce server error logs for debugging.
Full SEO Statistics
ManageWP pulls all of the most relevant SEO data and puts it right at your fingertips:
PageRank
Alexa data
Backlinks
Indexed pages
Page load speed
Keyword rankings
And more…
Deploy & Publish
This one doesn't take much explaining, but is one of the most powerful features of ManageWP.
Making quick work of deploying a fully functioning and customized WordPress site is essential for web development/design firms, as well as for web hosts that have to deal with increased demand of the WordPress platform. ManageWP helps in this regard by giving its users powerful cloning and migration tools. Set up any amount of "template" sites, and then, with the click of a button, spawn a new WordPress site with all of the pre-installed themes and plugins you need.
ManageWP also has integrated tools for publishing content quickly and efficiently to a massive amount of WordPress blogs. Users can create new posts, links, and other forms of content for their array of WordPress sites, all from within a unified interface.
Backup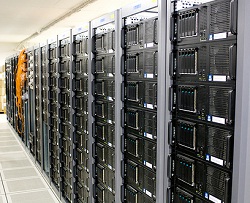 There are probably two things you want from your backup service:
Ease of use
Peace of mind
ManageWP has you covered on both counts. Scheduled backups can be set up with just a few mouse clicks. Choose where to send your backups – to your server, Amazon S3, Dropbox, FTP, or an email address of your choosing. Schedule backups to run daily, weekly, or monthly.
In a nutshell: set it and forget it. Everything is handled for you, so that you can focus on creating content, not planning for the day when it all mysteriously disappears.
Security
As we have previously mentioned, security is something we take very seriously at ManageWP. If you would like the full lowdown on our security features, check out this article.
We are constantly working on new security features and will always endeavor to stay one step ahead of any potential security threat. We also offer you the option to tailor the level of security to your requirements.
For instance, you can restrict login to your ManageWP account to specific IP addresses. You can also impose a requirement for two-factor login authentication. This requires any user to verify their login attempt by entering an authorization code sent to them by email or SMS.
We have taken every step possible to ensure our product meets your highest standards!
More To Come
ManageWP is in the beta stage of development, and we have many more grand plans in store. We are confident that you will be using the product for years to come, and by getting involved at the pre-order stage, you have an opportunity to save for the rest of your life.
The features we have planned for the future are incredible. We plan on expanding our reach to the WordPress community by integrating with various WordPress third-parties so that our customers have access to the features they want most, for all of their websites. And we are also going the extra mile to add new features that will provide even more value for your ManageWP subscriptions.
What are you waiting for?
Creative commons images courtesy of Torkild Retvedt, SEBP, David Daniels and Rob Marquardt