Recently a very cool thing happened, as I was having my standard Facebook midday break I noticed something new. I clicked on a ManageWP Facebook group made for users by our bearded friend Robey Lawrence. First thing I thought, this is amazing, what took us so long to create a Facebook group?! Second thought, Robey you legend, thank you.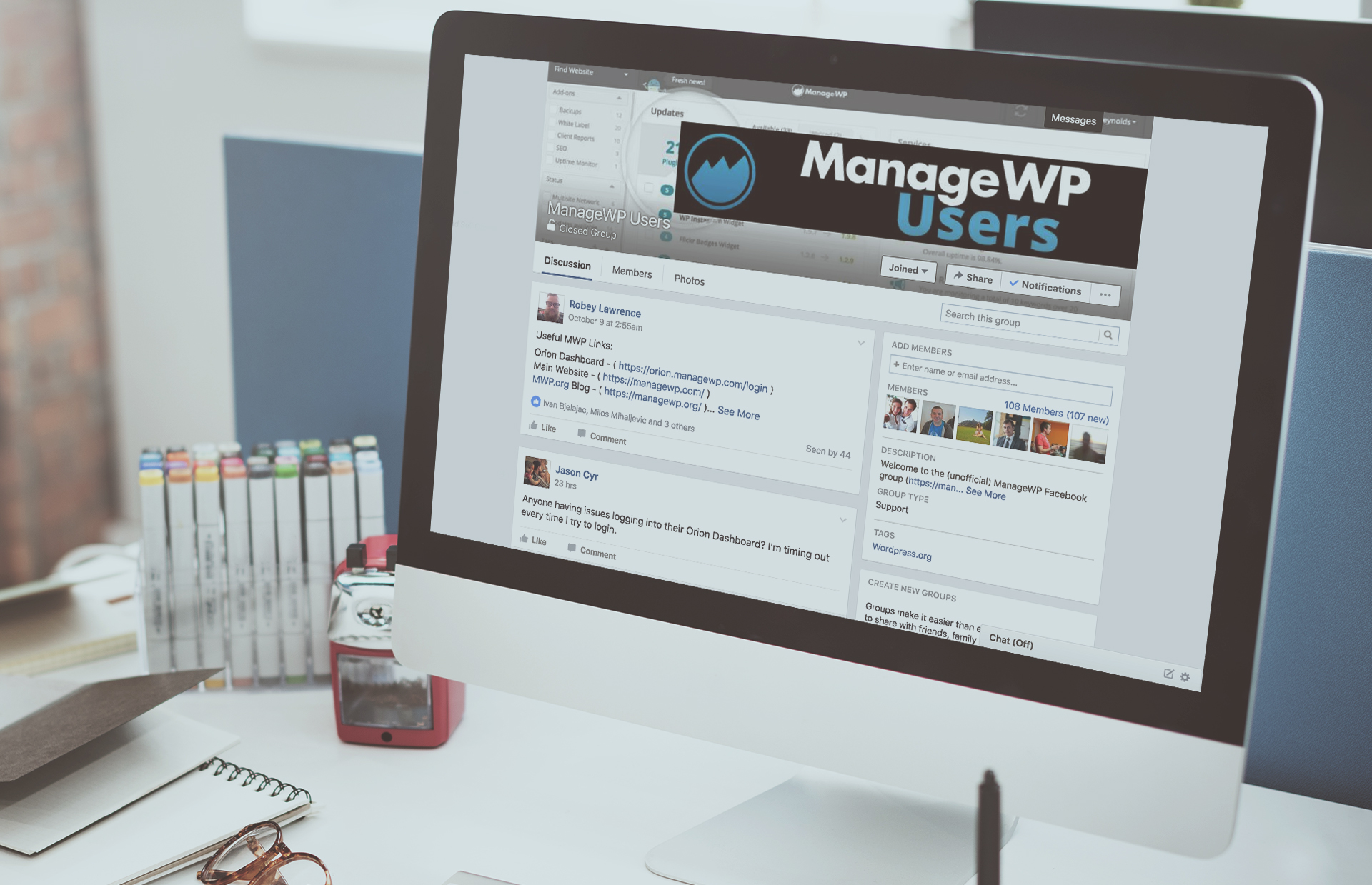 For those of you who have been following us on social media so far, you might have come across our Twitter or Facebook page, which we have been using as a means of sharing useful information with you. Normally we post about our latest features, any updates or issues we are having, and generally tips and tricks we come across. On the other hand, we use our support to help you with any problems concerning our dashboard. We like talking to you and keeping you informed. However, before Robey created the Facebook group we didn't see that there was a gap in our communication with you, but now it all seems too obvious. I contacted Robey and asked him to tell me his two cents about the Facebook group.
Here is what Robey had to say.
"When I first started using WordPress several years ago, I joined a group on Facebook called 'Advanced WordPress'.That group was so valuable to me and my business, it became my forum for WordPress help, Business advice, and the community aspect around it was amazing. Since then I have joined so many FB groups for many other aspects of my business, that have boosted my knowledge and efficiency of using those tools 10 fold. I'm sure I'm not the only one who has experienced these benefits. ManageWP has become an essential tool of mine so creating a group to get to know the community and their tips & tricks was a no-brainer."
What's the Facebook Group for?
The idea is, like Robey said, to create a space for all of you to be able to chat about anything ManageWP related. It's a safe haven for you to ask questions and receive feedback. Hopefully this group will also allow you to learn from each other, and help us, by listening to your needs, to improve ManageWP. You will also find a bunch of useful links there, it will take you to our blog, user guide, videos, just generally information that can improve your productivity.
Are there any rules for the group?
Yes there are. They are however very straightforward, and simply encourage a positive interaction between everyone. They are not there to limit or restrict anyone, but to remind you that it's not a place for affiliate links, job promotions and promo codes. Another important thing to mention is that some of the members are staff at ManageWP. We have no special privileges or admin rights. We are there like all of you just to chat. We will try and jump in to answer questions and help where we can, but we are not there for full technical support. We have an expert Customer Happiness team for this, and you can always email them. Here are the rules from the creator himself.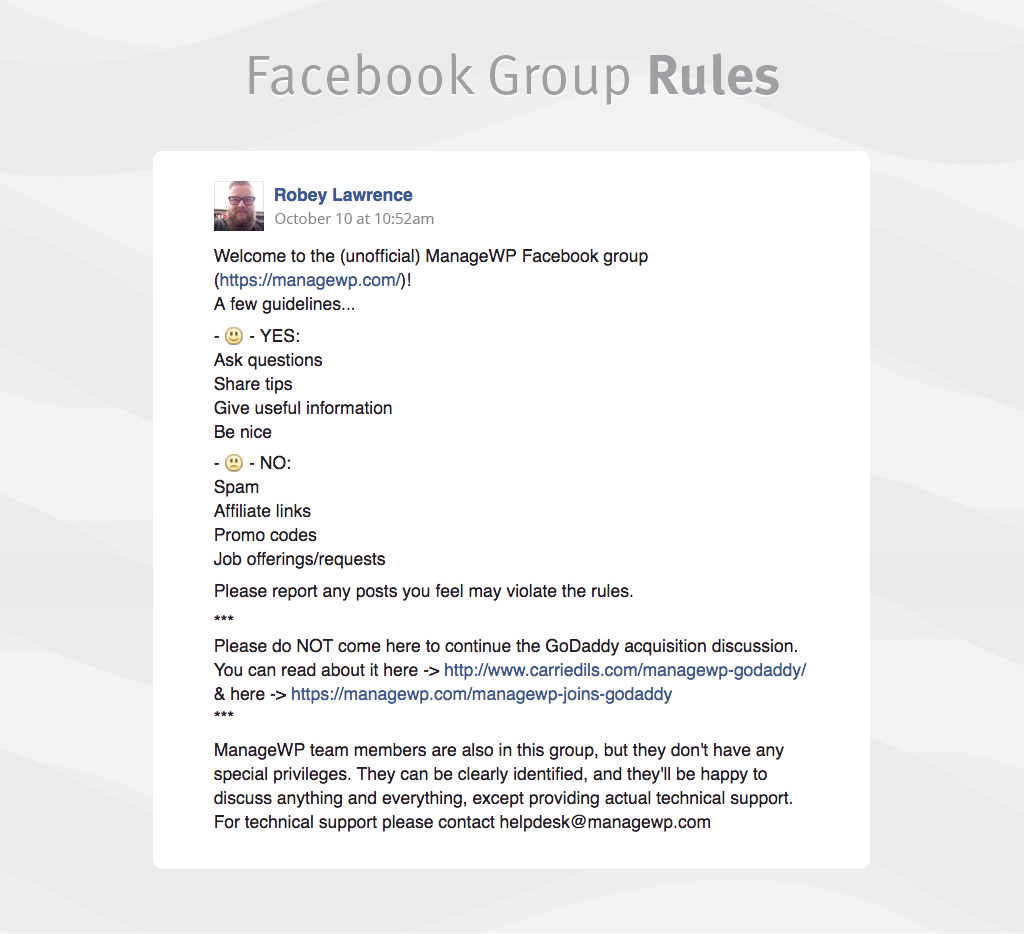 Join us!
If you are on Facebook, you have no excuses. Come and join our group and openly talk about all things ManageWP, let's all help each other with workflow automation and efficiency. With everyone's experiences and different fields of expertise this group is a great place for building a user knowledge base, and of course meeting some like-minded people.
Follow this link to join.
See you on the other side!