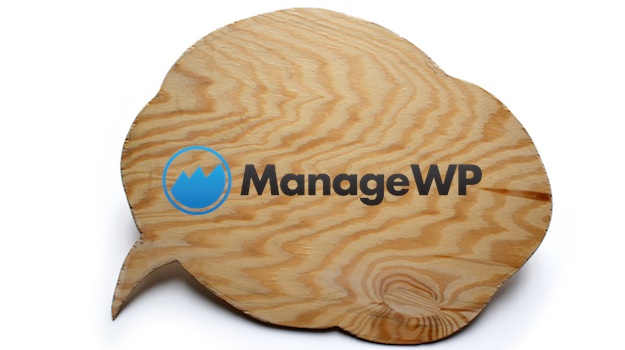 Here at ManageWP we embrace user feedback — it is enormously helpful in terms of determining what new features we should work on and what existing features need to be improved (and how). In that way, all ManageWP users are part of the team — they all play a role in developing the product.
With the launch of the new dashboard we have received an unprecedented volume of feedback and in this post I want to take the opportunity to share some of it. This is the stuff that drives us on — user feedback plays a huge part in motivating us to make a better product and determining how the product is developed in the future. It's what makes all the hard work worthwhile. So thanks to you for taking the time to let us know what you think!
ManageWP in Your Words
The New ManageWP Dashboard.

I love the new ManageWP. Especially the Open Multiple Sites in Tabs. Thank you very much. ~ Sukadev

Must state the already stated…
LOVE the new design
LOVE the reporting
LOVE Love LOVE the support….
Cant wait for android 

~ Satori Design

I'm glad I found you for 1 year ago and I think you've developed a great site. Keep going! ~ Eliza

We really appreciate anything about his product from its task and time saving features, ease of use and the ongoing advancements ManageWP continues to make. ~ Provisual

As great as all of these features are, I have to give props to client reports. When I first started using ManageWP, I knew what I was doing for the customers, but it was tough to communicate everything to them in a simple way. So in order to show the value I was providing I started keeping manual logs and it was SUPER burdensome but I felt like I had to do it to help people justify what they were paying me. I'm really excited to start using it! ~ Ryan

Open all of your WordPress sites from one location!

Congratulations! You've developed a great tool and I am personally very pleased that it is successful. Stay the way you are  ~ Lida

Loving the new @managewp site! Check it out for yourself! ~ Jonathan

Congrats on a great first year… and thanks for the present (the great redesign) Keep it up and uncork a good one! ~ Henk

Wow the new @managewp dashboard is something to be envied. Others copy, these guys innovate. Well done. ~ Mason

New ManageWP interface looks amazing! Well done guys ~ Lisa

Wow loving the new UI over at @managewp it looks awesome ~ Steven

Rock on! Awesome new functionality and interface! Sweet, still taking it all in. Thank you the effort is much appreciated. ~ Dylan

ManageWP is probably the biggest time-saving service for those with multiple WordPress Websites. ~ Gary

Inbuilt website performance reports.

Like the new ManageWP. A good upgrade to an already great product. Thank you. ~ Mac

De nieuwe interface is een verademing… heerlijk die helderheid (in Dutch)… The new interface just works! ~ Ram

GREAT job on the redesign! Far more intuitive and pleasing to navigate. Bravo! ~ Ryan

I love the service, and wouldn't want to be without it. ~ Anders

One of the small gripes I had with it was the interface design and the approach of mimicking the WP backend (which I didn't see the logic of). However this redesign makes it significantly easier to jump in and perform basic tasks. Nicely done. ~ Q Jacobs

Really, really happy, love the new redesign, been a customer now for 2 months and I continue to tell my friends how good I sleep knowing that backups are done automatically. Now with a new re-design I fell even more taken care of knowing that you continue to work on improving this amazing application. ~ Carlos

Automated backups.

I simply can not imagine maintaining the number of websites that I am responsible for without using ManageWP! The pricing is affordable and the features are pretty good for what I pay. Thanks so much! ~ Glennette

All my websites, and clients, in a single, simple access gateway. What's not to like! ~ Tony

I really appreciate being able to open, update, and review 20 sites at once; it does pay for itself and then some! ~ Doug

I always thought this was a brilliant tool, but the layout wasn't the best, it was missing some magic, then you updated to V3.0, I will definitely be using this now to manage all my clients' sites. Thanks so much! ~ James

Love the new design. Great UI. Well done and keep it up. ~ Elliot
What Do You Think of ManageWP?
If you haven't already left feedback (or if you have but have more to say) then please don't be shy! The blog is here in part so that we can interact with you and get a better idea of how you use ManageWP and what more you would like to see.
So please take to the comments section below — tell us what's working and what could be better. We value your thoughts and consider them all when deciding what to do next.
Thank you for being a ManageWP user!
Photo Credit: Marc Wathieu