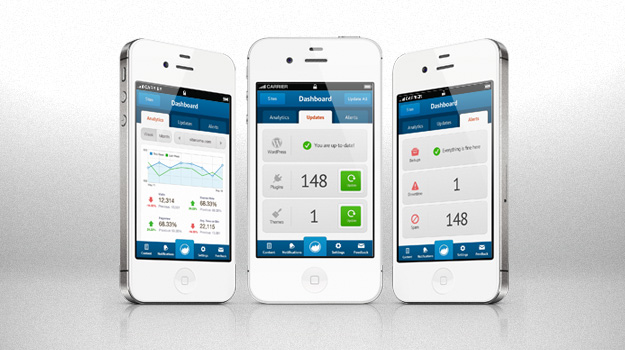 We've just released an update to the ManageWP iOS app with one particular additional feature that we think you're going to love.
Just click on the "Sites" button in the top menu bar and you'll get a list of your websites by group: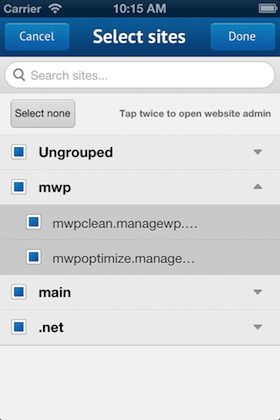 Then double click on whichever site you'd like to access and the site's WordPress dashboard will open up within the ManageWP app!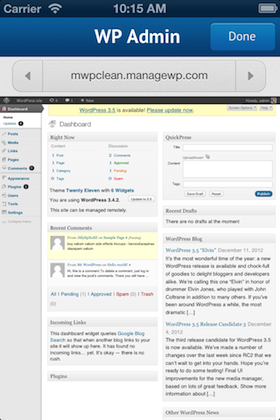 Direct access to every single WordPress dashboard in your site portfolio — another world first from the ManageWP team. If you already have the app then just update it via the App Store and you'll have access to the new feature. If you don't have the app yet, what are you waiting for? Download it now!
If you find our app useful please take a moment to rate it and/or leave a review — we'd really appreciate it!