October has been a very busy month for the ManageWP development team. We have been listening to user requirements and today we are introducing plenty of improvements on backups, clone and SEO page.
SEO report link
We understand that sharing various reports with your clients is very important for your business. Therefore we have created an option for you to generate and share a public SEO report link. And that is not all, your reports can be branded with custom logo and filtered by website groups as well.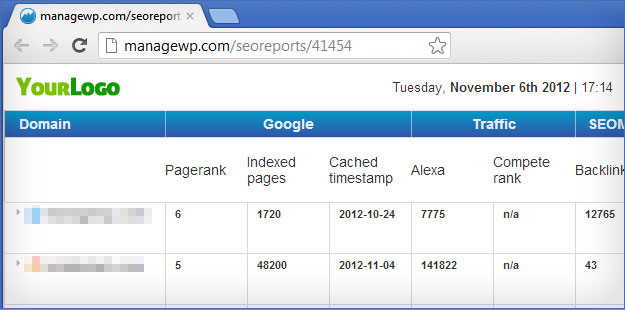 You can share your SEO report link with your clients and they can review it without being a ManageWP user. Does this make your private information available to anyone? Well not anyone, only to the people you share it with. We have used complex algorithms to make sure that it is impossible to open a random report.
Custom database prefix for new clone destination
When you are cloning a new site now you have an option to define a custom prefix for destination database. That way you will still get an identical database but with different table prefixes. We didn't stop there – we will check all of the paths saved in a database and change them as well.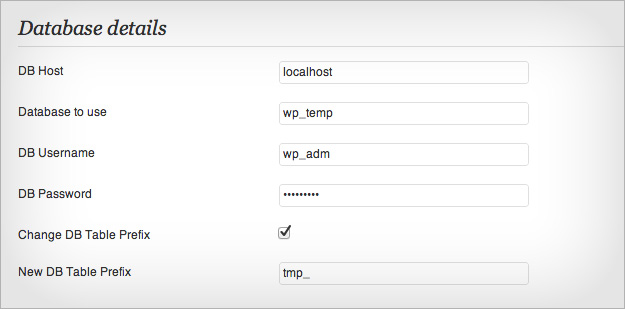 Improved backup process and notifications
This is a big one, but most of the work is located under the hood, therefore we suggest trying "Run Now" and "Backup Now" functions with the new worker version and telling us what do you think. We have spent a lot of time analyzing different scenarios with limited server resources and now with improved backup process you will be able to create and upload backups on shared and other limited servers.
One of the neat new things are email notifications about successful and failed backups. If you would like to notify yourself or your clients about scheduled backup states you can do that by entering one or multiple emails when editing backup task.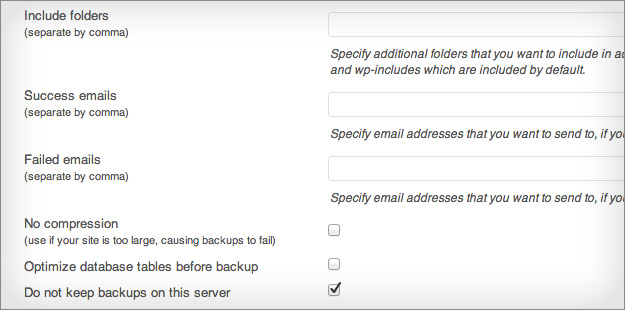 Another improvement is better upload to Dropbox. Previously you have been limited to smaller backups for Dropbox upload, but not any more. Now you can easily use Dropbox with larger backup files.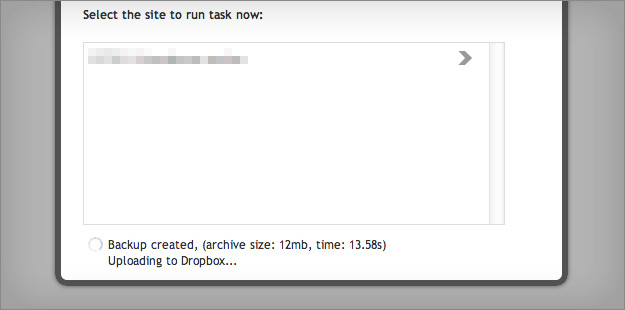 Besides those big improvements we had lot of smaller fixes, including: support for special characters for notes, fixed displaying plugins version on manage plugins page, external images are kept linked instead of uploaded for bulk posting, fixed deprecated get_themes function and much more.