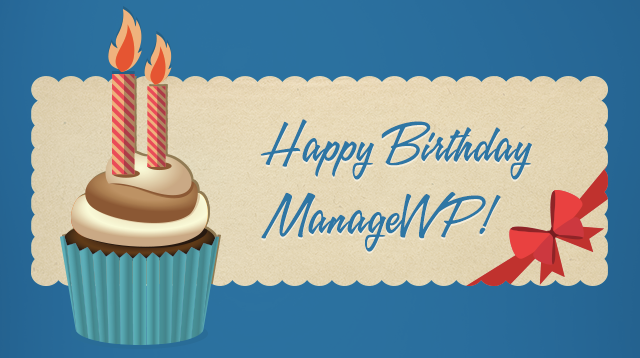 On this very day two years ago we decided to take a huge and scary jump in the life of ManageWP — we launched publicly to the world, and also created a whole new category of product in the WordPress ecosystem. We weren't sure what was going to happen, but we're happy things turned out the way they did.
2013 was an important year for for us. We've matured and grown quite a bit, but we also did not want to give up that mentality of exploring and pushing the limits of our own desires. Knowing that, I wanted to recap and reflect on some of the most important moments of 2013.
ManageWP Is Better Than Ever
For Team ManageWP, a lot of our effort was aimed towards improving things behind the scenes. It's very important work for the future of ManageWP. While it's hard to appreciate as the end user, we are extremely confident that this hard and passionate effort will finally start to shine through in 2014.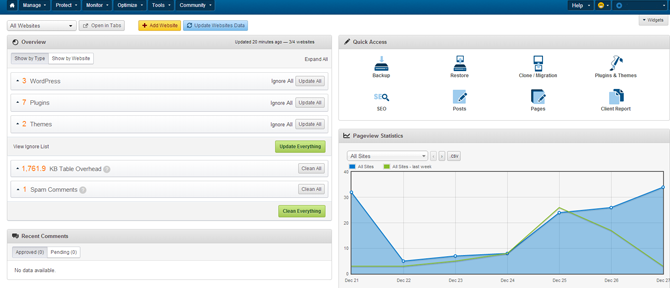 However, we made some significant improvements to ManageWP itself that you can experience right now:
We achieved a 19-minute response time on average for our world-class, 24/7 support.
We made it easier than ever to get started with ManageWP, especially with our new website wizard.
We empowered our users with more control, giving our users the ability to offer support to their clients and more easily manage the content that clients see.
We've given our users the ability to manage automatic updates introduced in WordPress 3.8, so that you're always in control.
And so much more.
More incredible features are coming to ManageWP in 2014, and you'll be the first to know when they arrive!
ManageWP.org Launched
One project that I'm deeply proud of is ManageWP.org. It required many months of effort, conversation, discussion, interaction, and iteration. We knew from the start that it is a crucial milestone in our commitment to the WordPress community, and we are so proud to see it live and thriving.

The WordPress community now has a viable place to share, vote, discover, and discuss all the happenings in the community. If you haven't seen it, or even if you have, we invite you to check out ManageWP.org and experience all of the improvements we've made since its launch!
ManageWP's Perks Program
We've been working hard on partnering with some of the best names in the WordPress industry, and we recently launched ManageWP Perks for our premium subscribers. This program gives our subscribers the ability to access special deals from our partners that you can only find with ManageWP Perks.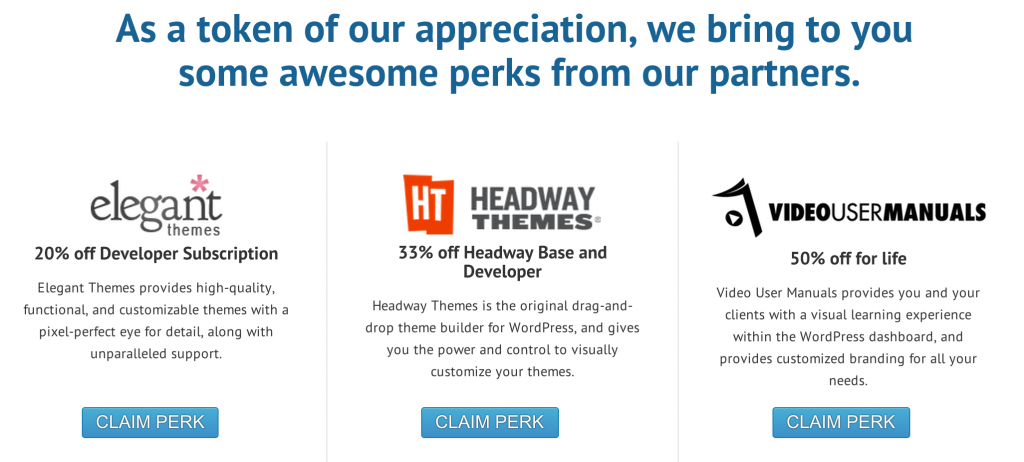 We're looking forward to expanding our Perks partnerships in the future, so if you're interested, get in touch.
ManageWP's Hosting Partnership Program
We've been working hard to make ManageWP more scaleable, and also to open ourselves to new partnership opportunities. And the latest venture we felt it necessary to get into is partnering with web hosts themselves.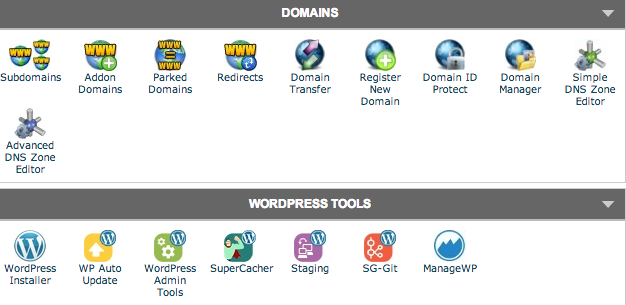 We were very proud to introduce SiteGround as our launch partner for the ManageWP's Hosting Partnership Program. SiteGround will be the first of many new partnerships we will be announcing in the near future, so be sure to stay tuned.
Finally…
2014 is going to be a big year for ManageWP. Huge changes and improvements are coming, and I hope you will be riding shotgun on this incredible adventure of ours.
It's all possible because of you and your support for ManageWP, so thank you!