A lot of you have been asking us and today I am happy to announce that you can now perform backups, restore and clone your multisite websites in ManageWP. Your multisite network or your client's will now be fully supported, so you can rest assured that you will have the latest backup of your network, and be able to restore it, or simply restore individual sub-sites.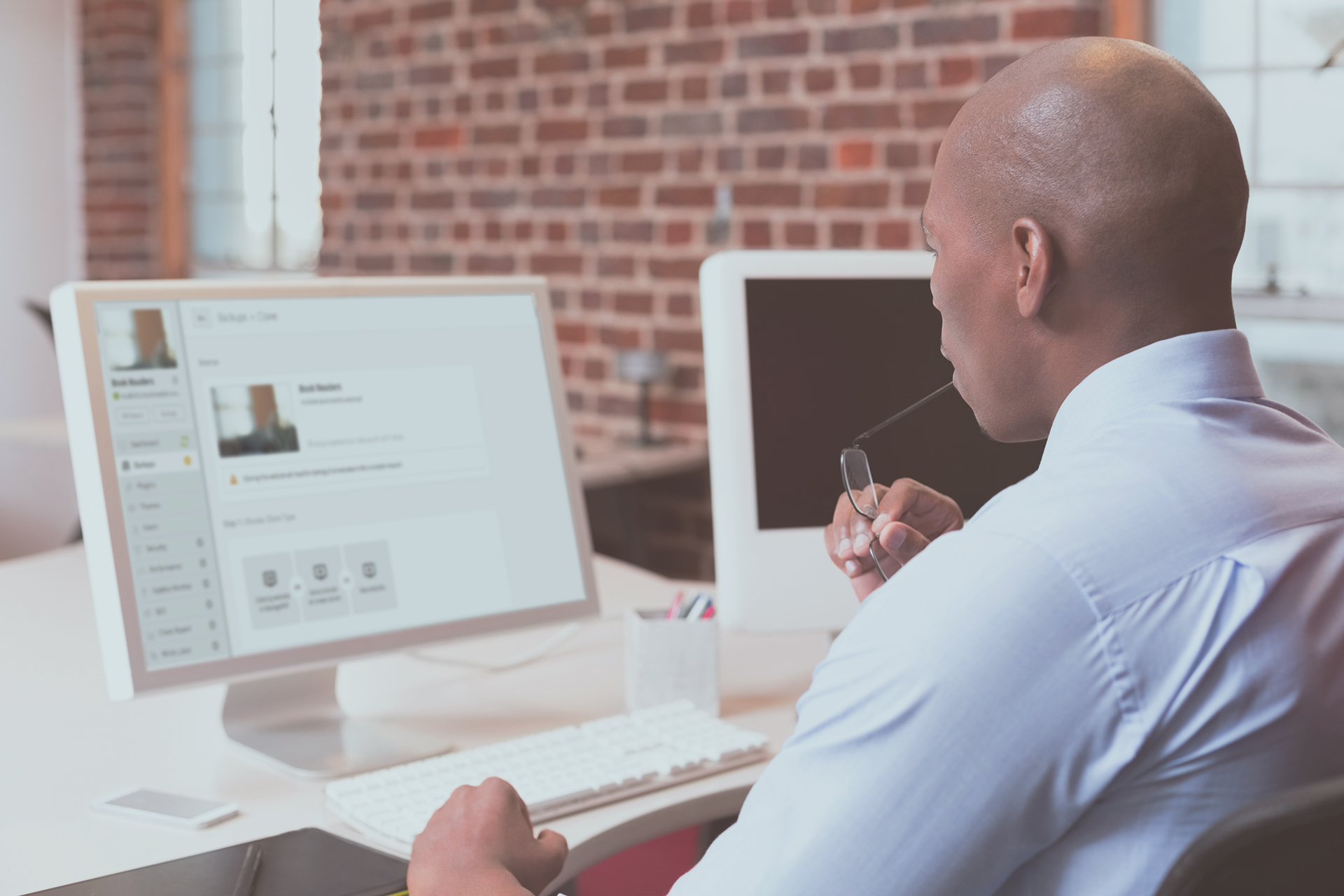 How does backup work with multisite network?
The way our multisite backup works from a technical point of view is no different than the ManageWP backups you all know and love. They are incremental, reliable, and come with off-site storage. This hasn't changed, we have just made them available to you for your multisite network.
It's important to note that when you perform a backup on a sub-site in a multisite network, the whole multisite network will be backed up. That means that we take everything and back it up to our cloud. Websites in a multisite network share a single database (among other things), so if you don't back everything up, you will not be able to restore any sub-site from that backup.
You might then wonder, what happens if I only want one sub-site backed up. That's fine and you can decide to backup only one sub-site. Select it, and set the backup frequency that you would like. We will take that sub-site and backup the whole network it's on, but we will only charge you for that one website.
Let me take you through a practical example.
You select your website, and you turn the backup tool on. Here is what you will see.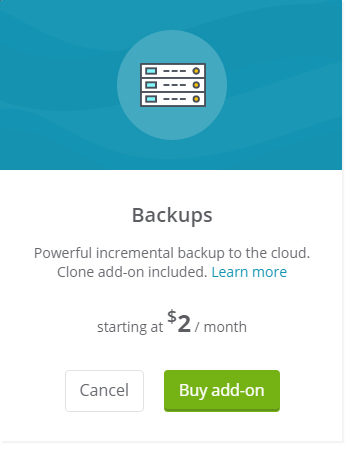 The backups are starting at $2 and for that sub-site you will be charged $2. You agree to this and you have activated the add-on, the $2 will be added to your monthly fee. What happens behind the scenes is that we have backed up the whole network.
Next you decide that in fact you would like to backup another sub-site on the same multisite network. You go into the individual website, and again select the backup add-on and activate it. However, you realize that instead of having daily backups for this sub-site you need real time backups. Real time backups cost $6 rather than $2. Due to the fact that each backup on a sub-site will backup the whole network, your sub-site backups are connected. That means the frequency on all of your sub-site backups will be set the same.
The first sub-site you turned on for $2 will also change to $6, and so rather than paying $8 for one real time and one daily backup, you will be paying $12 for two real time backups.
Please note for the sub-sites that you haven't turned a backup on you will not be charged. You are only charged for the ones you decided to backup, and the thing to remember is that they are connected, so backup frequencies must be set the same. You don't have to backup your parent website, in order to have a successful sub-site backup.

Here you can see that the parent website hasn't got the backup turned on, but the other two sub-sites do and they are both set at the same frequency, so the charge is the same.
Upload to an external destination
Please note here that if you decide to upload your backup to an external destination, you will be uploading the whole multisite network. That means for each sub-site you decide to upload to an external destination, the whole network will be uploaded, and you will be charged for the upload of the whole network.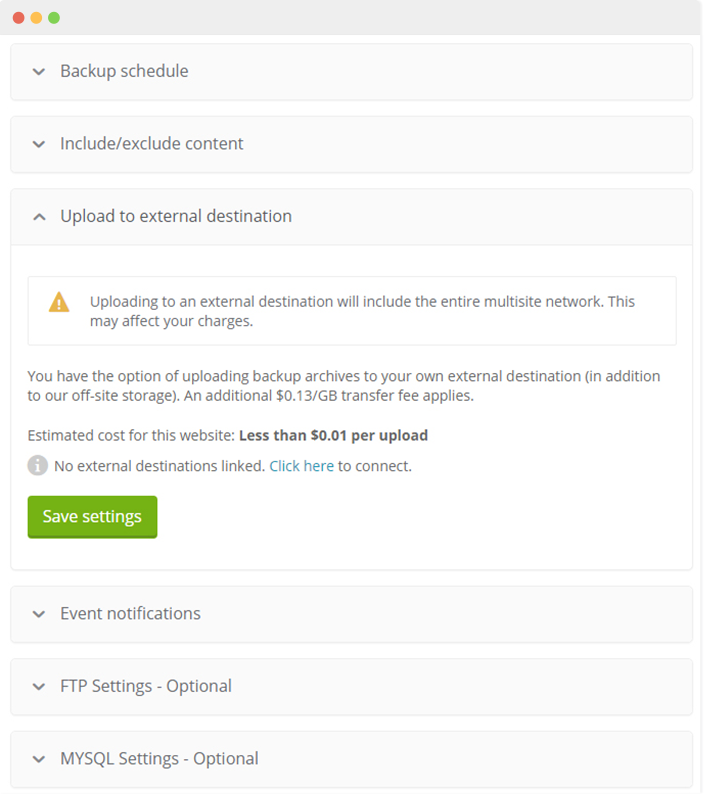 How does restore work with multisite network?
The restore feature is very flexible with ManageWP, and you can choose one of three options for your restore.
Restore only the selected website. That means that you will be restoring only this sub-site's files, folders and database tables, without affecting other sub-sites in this multisite network. Bear in mind that plugins and themes will not be restored, since they are shared with the rest of the multisite network. If you have deleted or updated plugins on the multisite network after the restore point, the restored sub-site will not have the latest plugin or theme options.
Do a complete multisite restore. This option will restore all files and the complete database for the entire multisite network. Please note that the changes you might have made after the restore point on any sub-site in the network might be lost. This restore option is great if you have a recent backup, so that you have all of the latest changes restored.
Restore the selected website and shared multisite network. With this option you will restore files, folders and database tables specific for this website, as well as all files, folders, and tables that are shared across the entire multisite network. In this option you will have all of the latest plugin and theme changes restored, but be careful if you have made changes to any shared folders, files after the selected restore point that could affect all other sub-sites that have not been backed up / restored.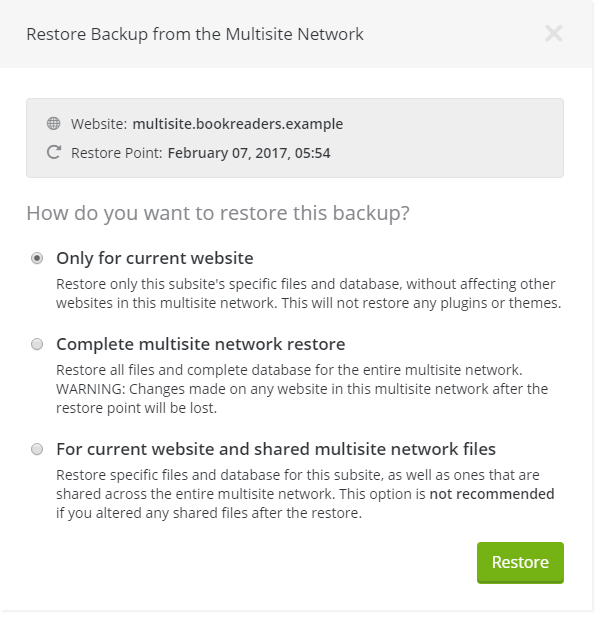 How does clone work with multisite network?
The Clone feature works exactly the same on your multisite, however you can only clone to a new website. Like with the backup, when cloning a sub-site your whole multisite network will be cloned. The reason for this is because like mentioned before there are multiple sites on a single WordPress installation, therefore they are cloned together.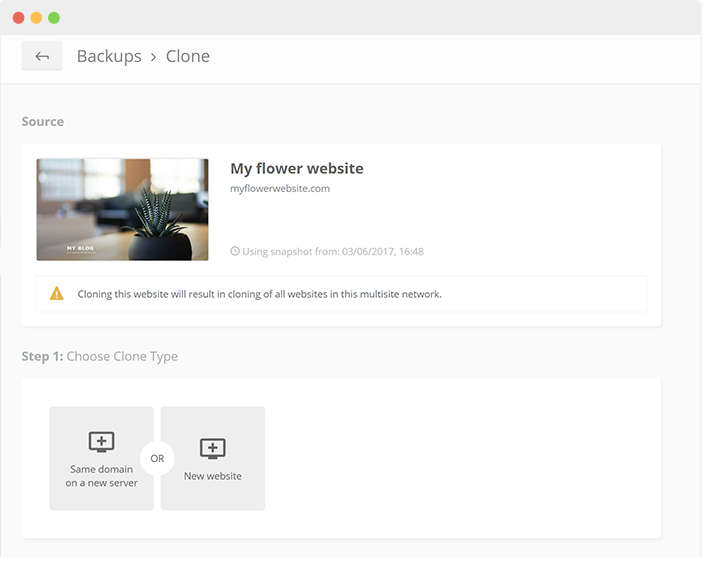 Conclusion
Have a go and try out our multisite support, like always our aim is to create a product that is elegant, powerful and caters to all of your needs. We look forward to your comments and ideas, let us know how you get along.