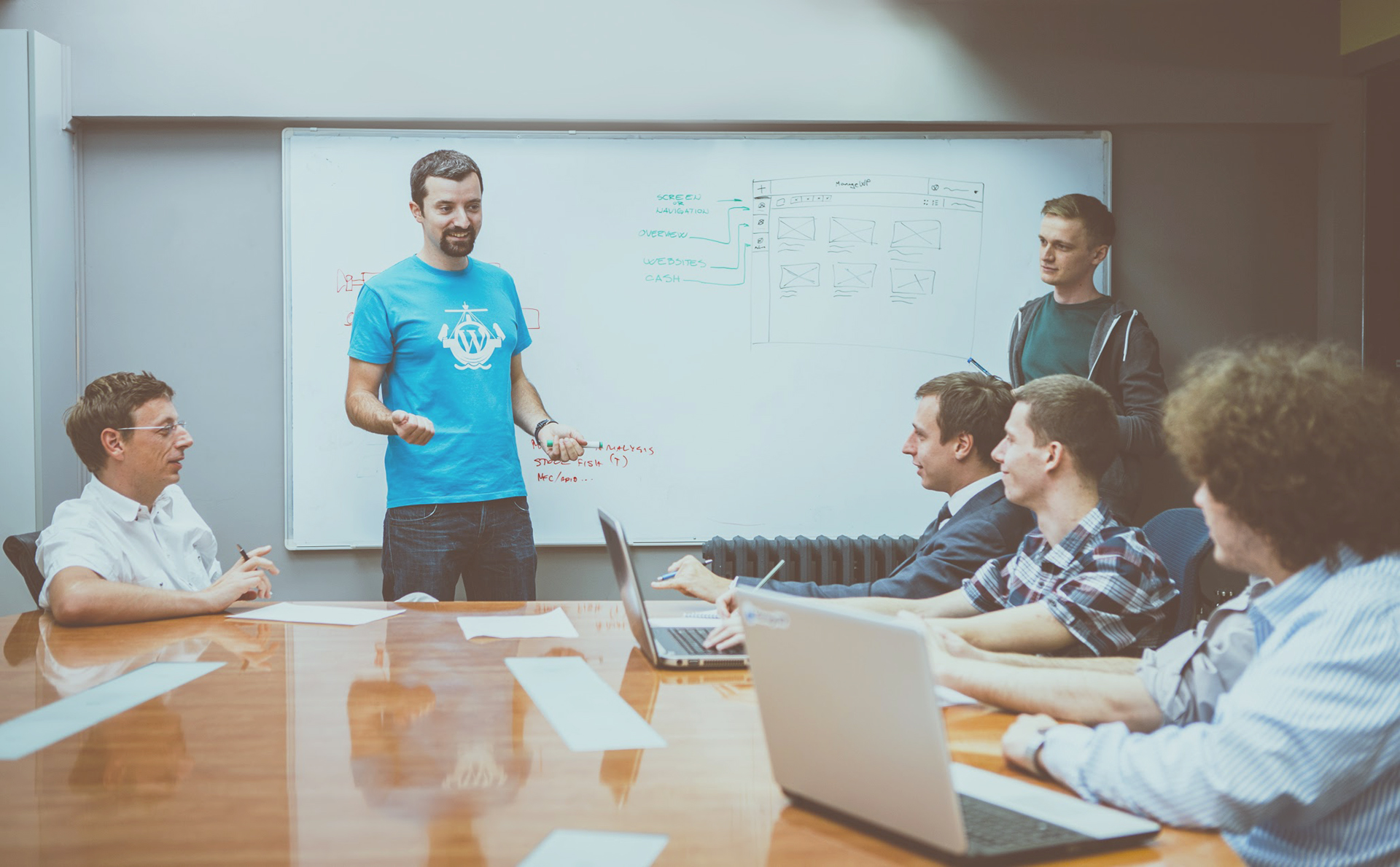 Every once in a while a revolutionary product comes along that changes everything. Being a part of that product is an incredible feeling that you never forget. We've been very fortunate to already launch such a product back in 2012. We were a WordPress agency that tackled hundreds of websites, and we were frustrated about the time and effort we wasted on basic maintenance. So we decided to do something about it.
We built ManageWP, and it changed the way people manage WordPress websites.
Hours became minutes. Stressful tasks became a breeze. You've suddenly found yourself with a lot more spare time that you could use more meaningfully.
It's been four years since then, and it's time to knock ourselves off the throne. Today I'm announcing a launch date that will once again change the way people manage websites: July 12!
Reinventing Website Management
WordPress is dominating the web. With over 264 million websites on the Internet, it's by far the most widespread CMS. So, who's managing all these websites? Let's look at the stats:
WordPress 4.5 is out for over two months, and only 38% of WordPress websites run it
It's even worse with plugins: if you look at Yoast SEO plugin stats, you'll find that only 13.4% of them are up to date
One survey found that 76% of WordPress users don't use backups, while at the same time 67% of the same respondents were willing to pay hundreds of dollars to get their website back online
Less than 5% of WordPress websites use some sort of management service
We know that backups and website management services are the cornerstones of successful website maintenance. So why isn't everyone using them? We talked to our current and former users, and we talked to people who never heard of ManageWP. We were able to pinpoint the issues they were having:
The free solutions are hard to set up, use, or have a limited scope of features
There's no budget for a premium solution, or the solution is simply not that good
There is a clear gap between what the WordPress community needs, and what's available. Most people try some solution, run into problems, and give up. That got us thinking: What would happen if we took a shot at building ManageWP again, but with the latest technology and an experienced 29 person team? We had the opportunity to reinvent website management, and we took it.
The only way to get the WordPress community to start being responsible for their websites is to get rid of all the trouble they associate with website management. That means only one thing: a rock solid, free product. So we set clear goals for ManageWP Orion:
It needs to be lightning fast
It needs to save you time
It should be dead simple to get started
Website management should be free, for an unlimited number of websites
Security remains a number one priority
Backup needs to work out of the box, and to be rock solid
Most importantly, the backup needs to be free
It was very hard, but not impossible. And on July 12, you will be able to get your hands on Orion!
Breaking the Time VS Money Cycle
Time is what we want most, but what we use worst.

-William Penn
When faced with the choice of saving time versus saving money, a lot of people make the error of focusing on money, because it's more tangible. They usually end up losing a lot of time that could have brought in more money than they saved. We wanted to break this cycle by making Orion the logical choice for both groups.
We've always been about saving time, and with Orion we're taking that to the next level. At the same time, we want to offer a powerful set of free tools that make Orion a viable option for anyone who uses WordPress to keep the lights on. That's why Orion is easy to use, secure, and with a set of powerful premium upgrades on top of a great, free management dashboard.
Easy to Use
Machines should wait for people, not the other way around. We needed to make the dashboard lightning fast and responsive, so we built one from scratch using AngularJS, Symfony, MongoDB and several other technologies. The Orion dashboard lets you accomplish one task and switch to the next one, without having to wait for the first to complete. This saves time, but more importantly it helps you stay focused.
Ease of use is also about just doing what you need to do, without bending over backwards and jumping through hoops to make it work. It takes less than 30 seconds to set up an account and start managing websites, and all our tools have been fine tuned to perform reliably – your job is to just turn them on and instinctively understand what's going on.
Secure
Self-hosted management solutions are a big burden because you need to take care of your security, and you need to pay for a VPS to run it. This creates an overhead that you don't want, because you need to play the SysAdmin and DevOps roles. Nobody wants that.
ManageWP Orion is on the Amazon Web Services infrastructure; we've got a team of experts maintaining our servers around the clock. We run an active white hat bounty program. Security is our top priority, and we've got a perfect track record to prove it.
Free Core With Powerful Upgrades
Money should not be an obstacle when we talk about WordPress website management. That's why we decided that the management dashboard will be free for an unlimited number of websites. You can access websites, manage plugins & themes, perform updates, run performance and security checks, and much more. I am especially proud that to announce that the Orion backup will have a free version, available on an unlimited number of websites!
You've probably heard about the Orion backup by now: incremental, off-site backup that keeps running long after standard backup solutions fail. All our benchmarks have shown that the reliability is off the charts: the backup success rate is close to 97% out of the box, and the restore rate is near 93%! When was the last time you were sure everything will go well when you restore a website?
You're probably wondering where's the catch – a backup solution that delivers this kind of reliability would sell at any price we name. The thing is, it's not about the money. We've always been active in the WordPress community: speakers, sponsors, contributors and organizers. We want to do more. We're really good at building quality products, so we decided that Orion is our contribution to the community.
The Free Backup
We thought about the level of backup we could offer and how much cost we could absorb. We settled on the following:
Monthly scheduled backup
Off-site storage
1-click restore
US/EU storage choice
The ability to exclude files and folders
The free backup is perfect for people with small websites that have no backup solution whatsoever, and for those that want a second backup, just in case. The premium version of the Orion backup is for those of you who develop websites, who make money off their websites and can afford to have a rock solid backup. It has the all the free features, plus:
Manual backups
Cloning/migration
Different backup frequencies, from weekly to real-time
Download
Upload to your own external destination
The ability to include files and folders
The Launch
Orion has already been available to active ManageWP subscribers for months. Their feedback helped us fine tune it, but now it's time to make it available to everyone.
Starting July 12, you'll be able to sign up for your own Orion account. All Orion tools will be available free of charge until August 1, so you could find the right mix of free and premium tools without worrying about the cost. An update of our website, dedicated to Orion, will be launched.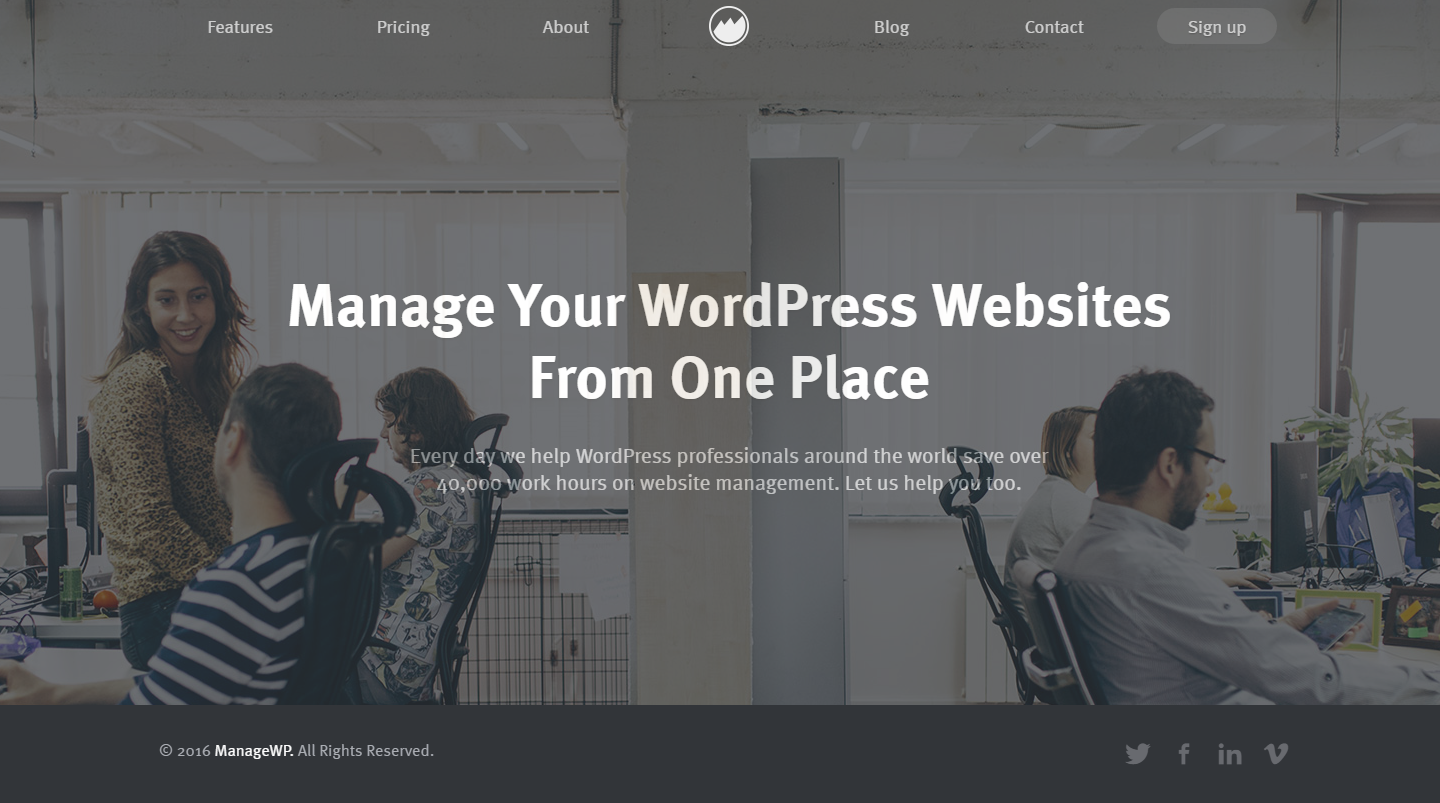 Regarding the feature set, you can expect two major updates until the launch:
Multisite support (yay, finally!)
Notifications and digests
We've released the Orion pricing update; if you manage (or plan to manage) over 25 websites, you're in for a nice surprise! Also, if you're an active ManageWP subscriber, you'll be interested to hear that we're preparing a separate article to walk you through all of the upcoming changes, and how to get the most out of them.
We need your feedback now more than ever. We built something that we believe will have a huge impact on the WordPress community, but that's just a start of something even larger.
Something that we'll build together, for everyone.