There's been a lot of talk of what's going to happen to ManageWP after the GoDaddy acquisition, and some speculated that ManageWP is going to be closed in the near future. 10 months after we joined GoDaddy, we did the opposite.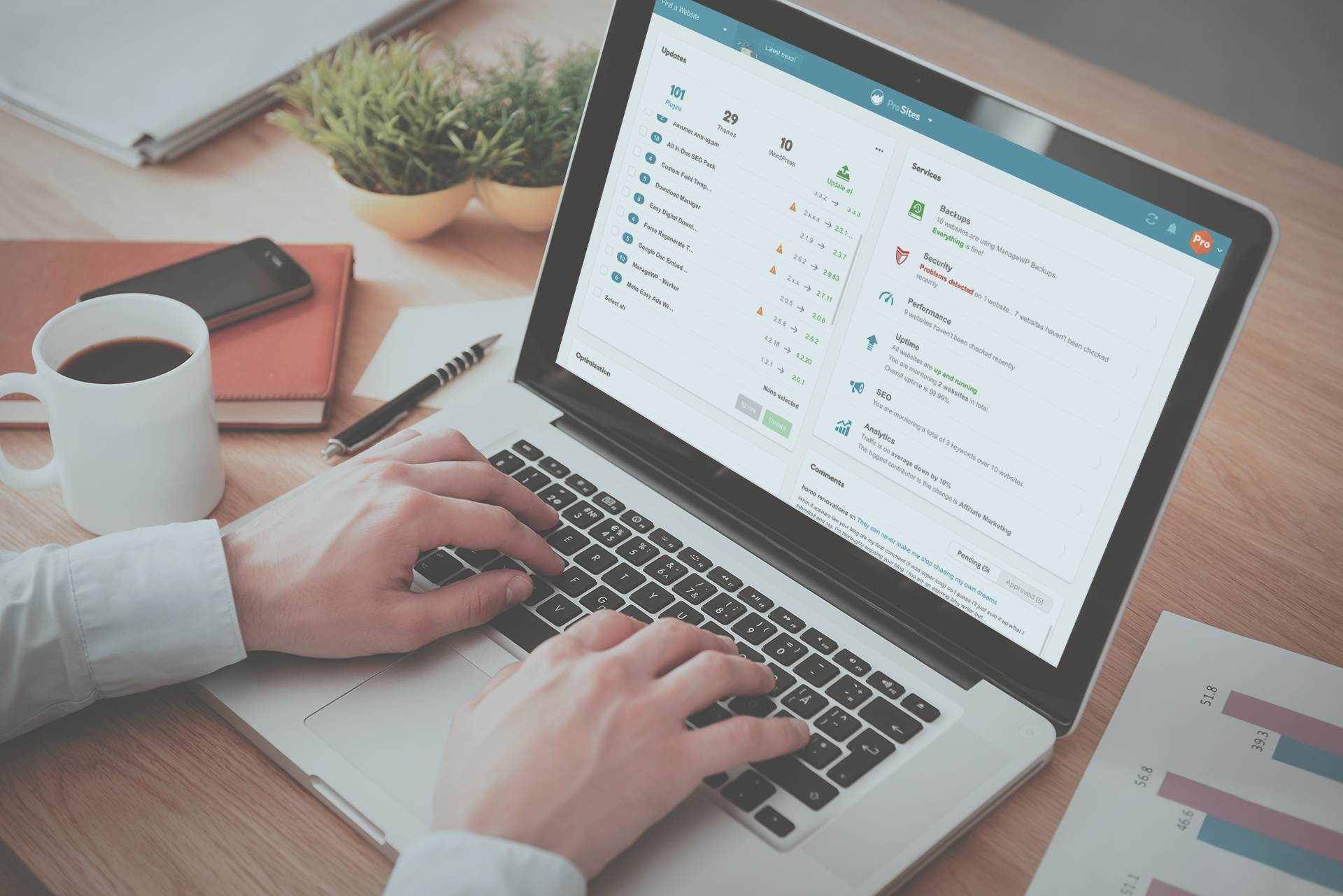 Pro ManageWP renamed to Pro Sites, ManageWP continues its mission
Since December 2016 there are 2 versions of ManageWP: the one you know and love, and Pro ManageWP, dashboard that's part of the GoDaddy Pro program. Having two specific services caused us a lot of headache so far, so we decided to rename Pro ManageWP to Pro Sites.
It's more intuitive. If someone hasn't heard of our service, the name Pro ManageWP wouldn't be all that helpful. But Pro Sites implies that it's about site management.
It's more accurate. ManageWP is about WordPress. Pro Sites dashboard allows you to also add non-WordPress websites.
ManageWP in 2018
Our goal is to stay ahead of the pack as the most reliable WordPress website management service on the market; to keep improving existing features and rolling out new ones, like Safe Updates that we recently launched. We're a part of the WordPress community, and we're not going anywhere. Oh, and did we mention that next year's WordCamp Europe is in our home town? 😀 If you're coming, you gotta stop by our office for the best view and the worst coffee in Belgrade.
Pro Sites in 2018
At the same time, we will be working on the GoDaddy Pro program. Almost everything we build for ManageWP will be rolled out for Pro Sites as well. But the Pro program is much more. It's about giving web professionals a helping hand and showing them a better way to stay organized, learn new skills and get new leads. We will focus on helping you with your weekly tasks, from building websites faster to handling your clients with ease to negotiating better contracts. GoDaddy Pro is what we always wanted ManageWP to be, given enough time, manpower and money. And by joining GoDaddy we are able to make that happen.
TL;DR: Which dashboard is better for me?

Choose ManageWP if you:
Build only in WordPress
Have a specific need that ManageWP solves perfectly
Don't host websites at GoDaddy

Choose Pro Sites if you:
Also build and manage non-WordPress websites
Host at least some websites on GoDaddy
Feel you could use a helping hand in getting your web pro business off the ground