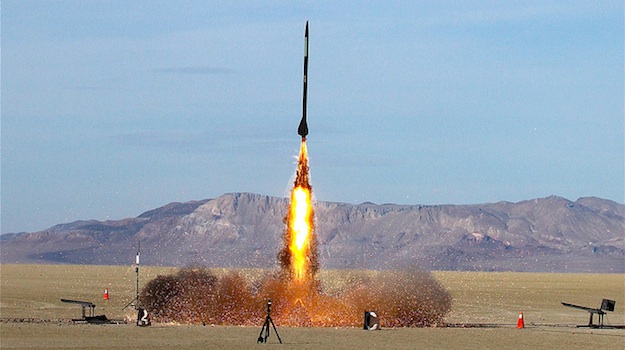 In Part I of this two part series we went through the steps necessary to create the infrastructure for your blog's pre-launch phase, including your incentive, social media profiles, email list and squeeze page.
Today I want to reveal a formula for making the most of your blog's pre-launch phase — a period that many bloggers do not utilize successfully. This is a one-off time — a place you cannot return to — and a time of unprecedented conversion rates. You can't beat a good blog pre-launch for kicking off your email list with a bang and creating anticipation.
Promoting Your Launch
Once you have the infrastructure in place, your next step is of course to promote it. That is the ultimate goal. While you will be building "outposts" throughout the blogosphere, they should all be built with the intention of funneling people back to your squeeze page (which will of course in the future be your blog).
Before I move onto the specific actions you should take, a word about brand recognition. As a blogger, your brand counts for a lot. You want people to recognize you — you don't just want to be another face in the crowd. As such, it is important that you use the same name and headshot (or logo) everywhere — on your social media profiles, forum profiles, guest posts, and anywhere else. If you do so, people will see your face cropping up in multiple places and will start to wonder who you are. Once you've achieved that effect, the hard work is aready done.
Alright, with that said, let's move onto the different areas that you need to capitalize upon to make the most of your launch.
Social Media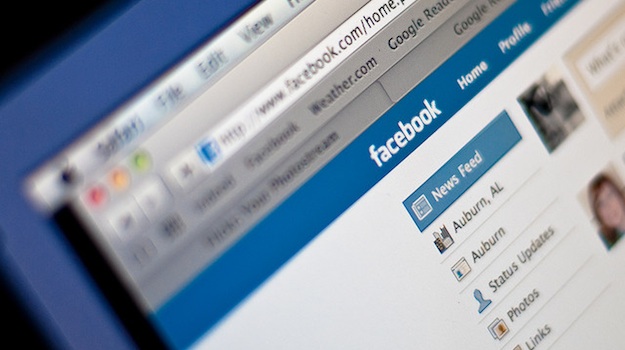 In Part I of this series I advised that you should set up Facebook and Twitter profiles at a bare minimum. And although you are a very early stage with your blog, there is no reason why you shouln't be active on both fronts.
Start by inviting your friends and family to both profiles to give your numbers a little kickstart. I would then recommend a primary focus on your Twitter profile (find out how to get more Twitter followers). Why? Because it is far easier to grow a following in Twitter than it is in Facebook, and you can redirect your Twitter followers onto Facebook by gradual exposure via tweets and DMs.
You're going to want to maintain a daily presence on both profiles so get used to staying active. I recommend the Buffer app to make this process a little easier. In reality this only has to take 5-10 minutes a day — it's not a big deal.
Of course, don't forget to regularly promote your blog's launch! You need to consistently remind your followers what you're all about and why they're following you — they should be looking forward to your launch, not unaware of it. Ideally you will be successfully driving them to subscribe via your squeeze page, because an email subscriber always trumps a social media follower in terms of value.
Forums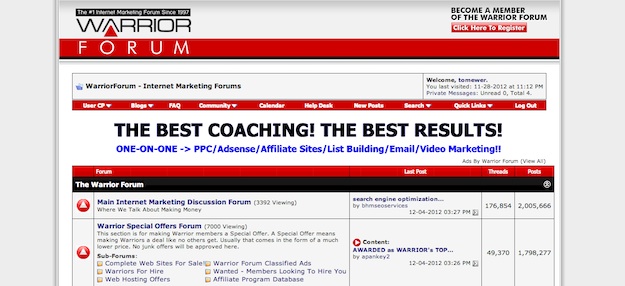 There is perhaps no quicker and easier way to get yourself on the radar of people in your niche than by becoming active on relevant forums. They are greatly underestimated by a lot of bloggers. And just like social media, the necessary time investment is often completely blown out of proportion.
Start by completing your forum profiles with links to your website and social media profiles. Use that same headshot or logo that you're using everywhere else. Some forums allow links in your signature and some don't — take advantage if you can.
Don't bother with directly promoting your site — just get involved in conversations. Become a known entity. The opportunity to organically mention your site will come about at times, but make sure that you don't force it. When the time does come to launch, you may be established enough so that people will actually want to know about it.
If you are systematic in your approach to forums it only has to take you say 10 minutes per day to pick up a few relevant threads and help out people in your niche. And if you want to get really ninja about the process, check out the ingenious system revealed here (warning: you have to wade through a mire of unnecessary sales talk to get to the good stuff).
Guest Blogging

It might seem that guest blogging is waste of time for a blog in the pre-launch phase, but in reality nothing could be further from the truth. It can be tough to get the attention of big name bloggers when you're first starting out and that is one of the reasons I love guest posting. It can expose you to some of the most influential bloggers in your niche in a completely natural and non-pushy way.
Furthermore, you can expect a better email list conversion rate than you'll ever get after your blog launches, simply because the byline links in your guest posts are going straight to a squeeze page. If you write a good post, even those who don't usually sign up to email lists may do so, simply because they like your content and have no other option but to sign up.
Guest blogging is one of those things that is easy to expend a lot of effort on for poor results. For help on how to do it the right way, check out my free guide to guest blogging.
Conclusion
All of this may seem like a lot of hard work, and it is. In fact, there's even more that you could do if you really dedicated yourself to building buzz. But no one said that building a successful blog would be easy.
You could just launch straight away but you would be missing out on a huge opportunity to start with a bang. Far better that you launch to people who know you exist than to a disinterested niche.
If you've build up good relationships via social media and forums and with fellow bloggers that you have guest blogged for, you will find that plenty of people will be only too happy to promote your launch when the time comes. And trust me — launching with a bang, rather than a whimper, will be a whole lot more fun.
Creative Commons images courtesy of Robert S. Donovan and jurvetson