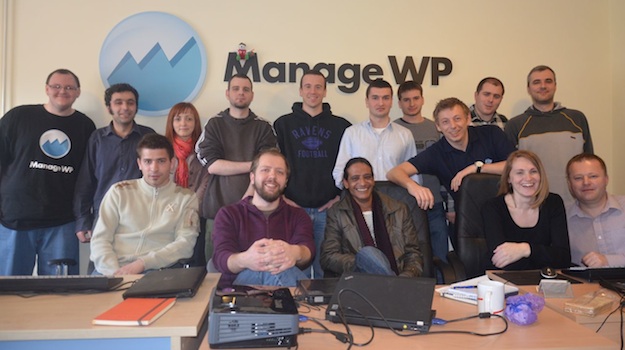 We like to try and keep things light and breezy here at ManageWP. Sure, we have lofty ambitions and huge plans, but everybody needs a break. Work hard, play hard, as they say. And if Vladimir is telling us to take a break, we're willing to follow orders.
The team's recent meet up in Belgrade, Serbia perfectly embodied our "work hard, play hard" attitude. From 11th – 14th March the whole team (featuring five different nationalities and visitors from three different continents, no less) met, ate, brainstormed, partied, then brainstormed some more. Since we're all technology geeks, there is more photographic evidence than some of us would have preferred.
Eating
If you ever do get the chance to visit the fine city of Belgrade, you better make sure that your stomach is appropriately prepared. Serbians were once a heavily agricultural nation – meat was a rare treat. It seems that they are now making up for lost time: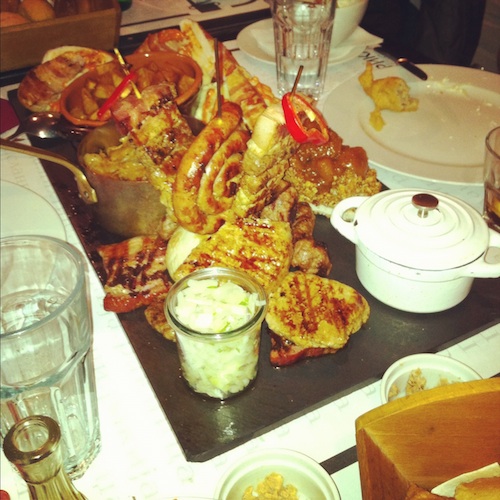 There is a lot to love about Serbian cuisine – not least its blatant disregard for sensible portion sizes. And if the food isn't on your plate, it may be wandering amongst your feet: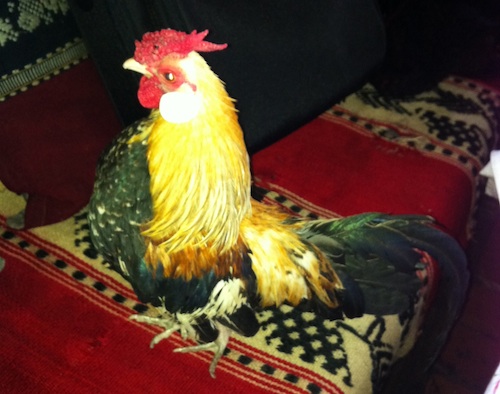 The jury was out on whether this particular establishment was like a seafood restaurant, where you pick the lobster you want to eat.
The food was absolutely delicious – we had a chance to sample many local meats, bread, fish, and stews. It was all well worth toasting: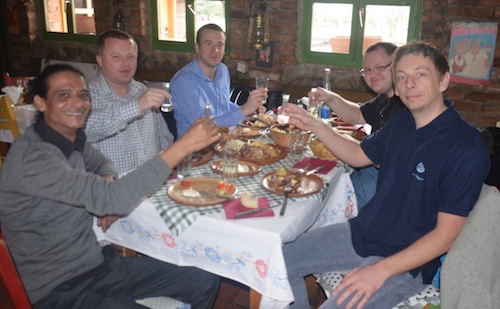 But all of this was of course in preparation for the evening's activities.
Party Time
When work was finished, it was time to enjoy Belgrade's night life. Cue embarrassing photos: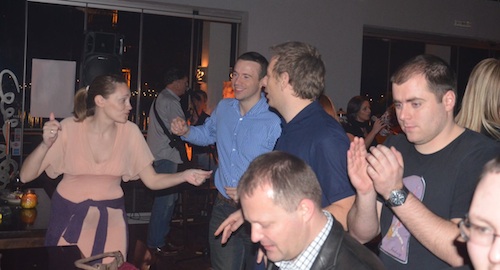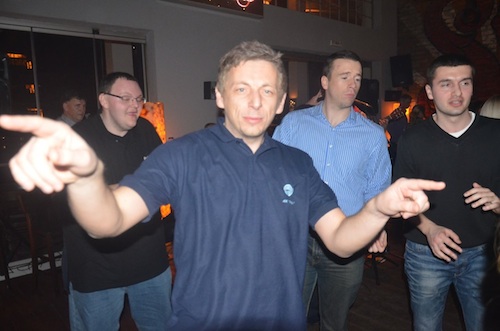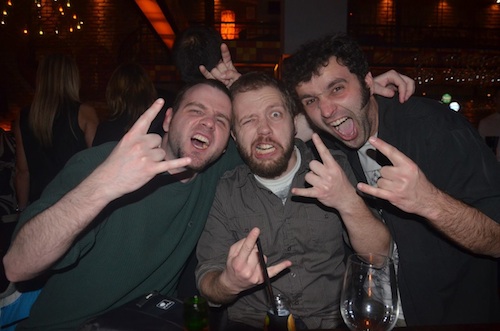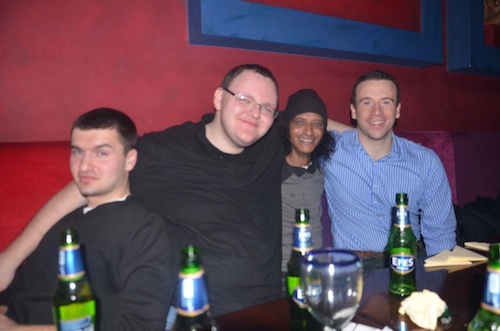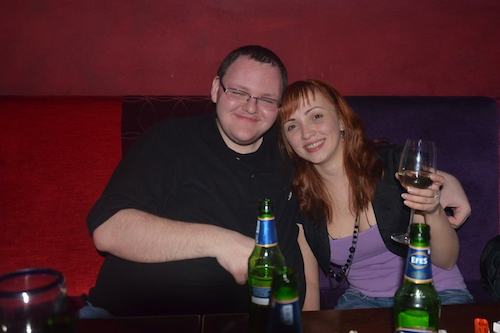 Getting Down to Work
We all ate till we burst and partied till we dropped, but there was of course work to be done.
We are dedicated to pouring a huge proportion of the income generated by ManageWP back into the product, which is why its capabilities are growing so rapidly. We are extremely determined to make it a must-have tool for WordPress users, and our meeting en masse produced some incredibly productive brainstorming sessions.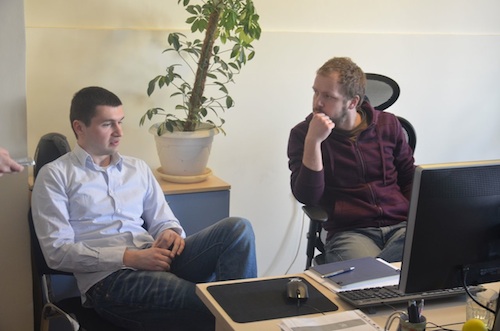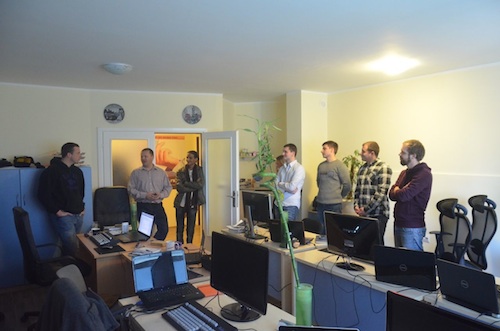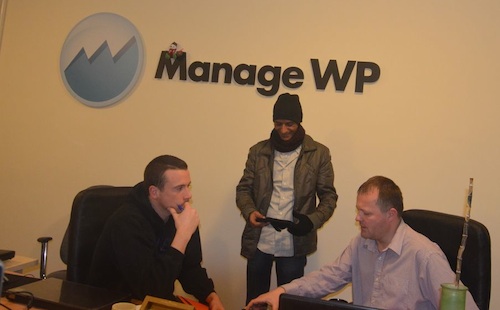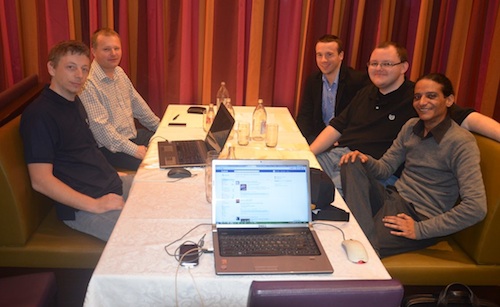 We discussed everything from ongoing development, to future features, to marketing and promotion. No stone was left unturned. In the end, we all agreed that the whole endeavor was more than worth the effort (and expense) – there is no doubt that it boosted ManageWP's progress exponentially.
And at the risk of sounding cheesy, everyone made a lot of new friends.