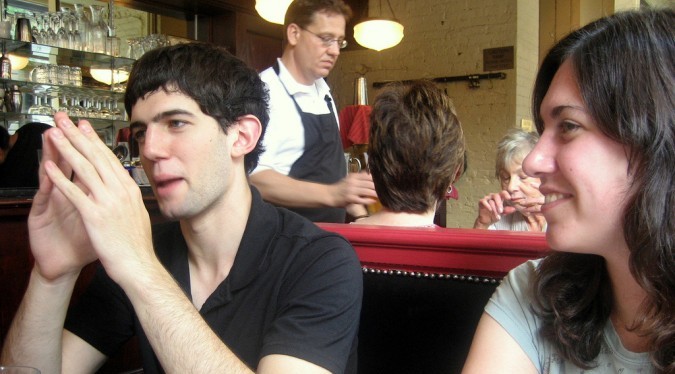 Forums are useful interactive tools for websites. People can post topics to start meaningful conversations and add to a site's appeal. Forum conversations are also indexed in Google, leading those looking for peer-generated answers to your content. There's a lot of value in this and that's why it's imperative to select the right tools for the forum to ensure it is functional, as interesting as possible and unique.
Forums also allow sites to benefit from user-generated content. As stated before, Google indexes this content. Forum threads pop up in Google search results all the time. So when you integrate them into your site, you're able to get a piece of that SERP pie from those looking for peer-to-peer interaction on topics they care about.
Sites and Businesses That Benefit from Forums
If you're questioning whether or not your site or sites will benefit from forums, here are a few example of topics/businesses that typically thrive on user interaction:
Health
Music
Automotive
Construction and home improvement
Craft
Legal
Basically, the only qualification here is the site needs to be in a niche that people like to discuss. It's pretty wide open. So, people may want to exchange craft or decorating ideas on a site that sells such products. Or a health-based site may create a forum where individuals can share symptoms and advice. Or sites that involve music or the sale of musical instruments may use a forum to gather product feedback and to give patrons a place to share their music love.
The possibilities are endless when it comes to what sites will benefit from having an integrated forum.
Valuable Forum Tools
There are many plugins and forum tools that integrate into WordPress. The challenge is finding one that does everything you want it to do, is easy to set up, and can be maintained with minimal upkeep.
The following are some of the tools or plugins available that make adding a forum to your website simple. They do vary in the amount of customization available, but there are some that allow you to customize the theme of the forum to coincide more with your website's existing theme. Some also integrate directly into your WordPress theme.
Vanilla Forums

Vanilla Forums are open source and hundreds of websites use them. The developers are people that know forums well and offer both free (host yourself) and paid (hosted) options.
If you opt for the free option, the installation process is rather involved. While you can apply it to your WordPress site, it isn't just a plugin — it exists on a completely separate system that must be uploaded and configured. Nonetheless, it is a very useful tool and may be worth the effort if you require a lot of customization.
Once you upload it, you are able to continue integrating it with WordPress by installing the Vanilla bridge plugin. The process is lengthy, but it can be well worth having the well organized and attractive structure and interface that it provides.
bbPress

bbPress is hands down one of the most popular forum tools for WordPress. It is a personal favorite of many WordPress site owners (including me!) because it integrates so seamlessly. And the reason why it does is obvious: it's made by Automattic, the same people who built WordPress.
Users get a lot of support and the best integration possible. There are also a number of plugins and extensions available that enhance the performance of bbPress. You can also import from an existing forum, allowing for continuity of your community. Your options are virtually endless.
WP Symposium

The plugin is free and provides an excellent forum for users. Forum operators using WP Symposium can receive email notifications and pop-ups can be activated that provide search functionality and notifications. There are also templates that allow for layout changes, providing the forum operators with the functionality needed to customize and create a great user experience.
Mingle 
The purpose of Mingle is to just keep it simple. The setup process only takes a couple of minutes. Even so, the user interface is user friendly and is handled well by the average WordPress user. You have the capability of creating a forum post when you create a WordPress post, prompting conversation.
Because its frame is lightweight, Mingle does not compromise the performance of your WordPress sites. Spam is also limited by mandating time intervals between user posts. Integration with the Mingle social network plugins allows for easy promotion.
CM Answers

CM Answers is somewhat different from your typical forum as it is a question and answer platform. A user posts a question and they then receive an answer from other users. Social media registration and authentication is available. Developers can also use the included features to customize CM Answers to be a healthy discussion forum and to provide support to users.
If you have ever used WikiAnswers, you will have an idea of what this plugin looks like.
Forum Friendly Themes
In addition to the available forum tools, having a forum friendly theme is very important. Plugins such as bbPress allow you the customization that you need so the forum can flow with your WordPress theme. The same goes for WP Symposium.
Another valuable theme tool is ForumEngine. ForumEngine is a forum theme that you may wish to consider because the forum components are integrated into the theme itself. Taking the theme approach is best for those wanting a dedicated forum rather than a forum integrated into a site. Then again, you can still benefit from ForumEngine if you want to connect it to your WordPress site. The look and feel is simple with attractive icons. It does come at a cost. If you want a standalone forum, then the cost is just $50. If you want to extend it, it can cost you $2,500. Even if you opt for the standalone forum, the price is a factor you'll need to consider in terms of cost/benefit.
Q&A

A second option in the question and answer arena is AnsPress, but CM Answers may give more in the way of features and customization. This is especially true if you pay the small cost for the Pro version. You may be surprised how much merit a question and answer forum can give.
The question and answer format is so popular that sites such as Answerbag, Yahoo Answers, and WikiAnswers see a lot of activity. Individual websites featuring this format have also seen a lot of interaction between its users; building that user-generated content that is very important in solidifying a site's credibility.
Conclusion
Overall, a forum can be a great interactive asset to your website. It gives users a way to communicate with one another. At the same time, you are benefiting from user-generated content. In addition, functionality and appearance are two factors that are very important to building a solid online community.
By using the plugin or theme that best appeals to you or the format — such as question and answer — that will get the best results, people will be more likely to use the community as a place to have a voice.
Do you have a forum on your WordPress site? What tools do you use to foster great user engagement?
Image source: Barry Solow