The ability to scale our client facing service as company has become one of our priorities, especially since the GoDaddy acquisition. We are having to balance squashing bugs "on the fly", as we continue to develop new features to help you become more efficient web professionals. We noticed that some of you kept returning with the same questions. You were denied the opportunity to easily access the entire support thread. Our ticketing system was just not that intuitive. We had to do something about it.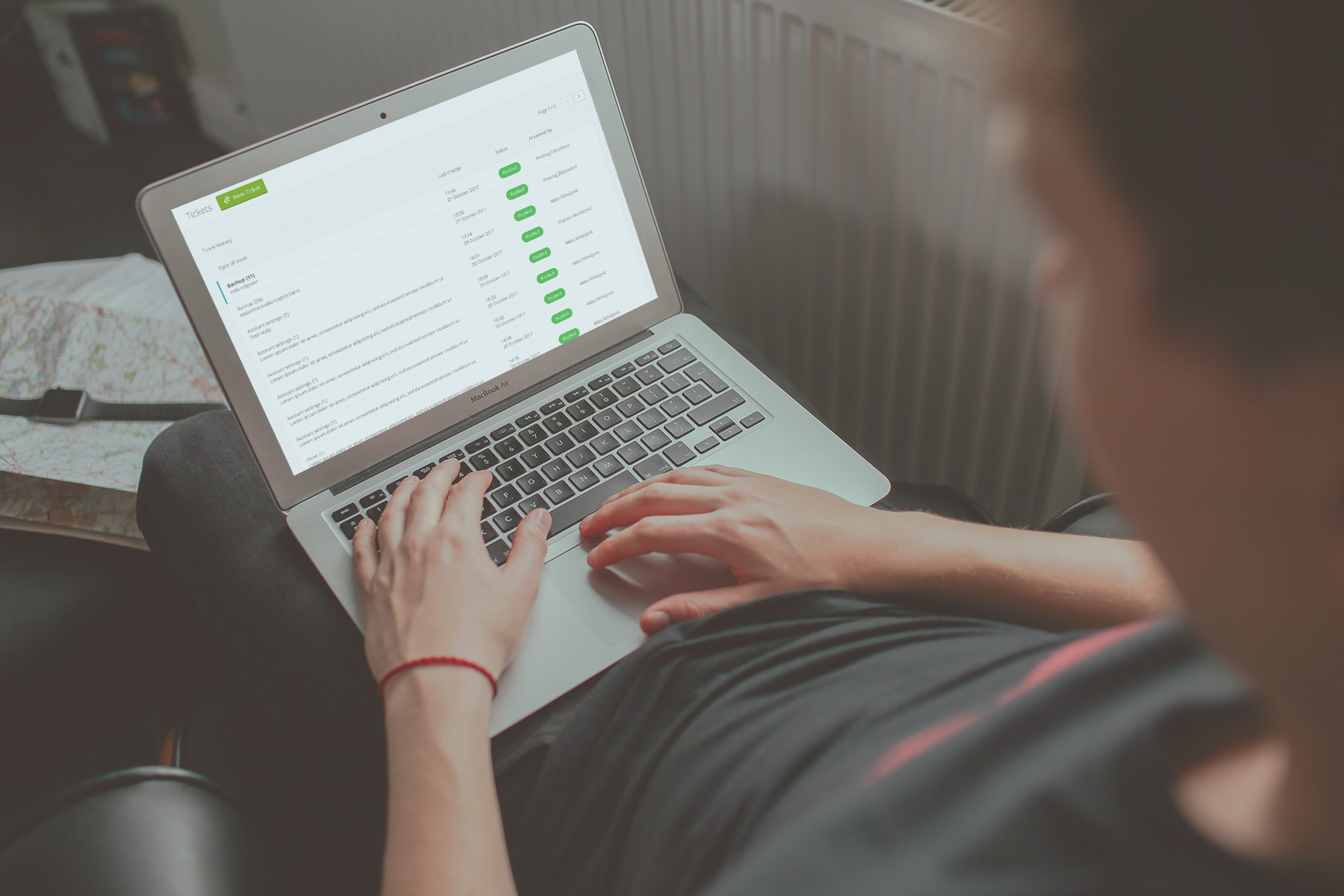 With our new ticketing system, we aim to find the best way for you to manage all your requests in a more efficient way.
Sending in a ticket request stayed exactly the same, everything else got easier.
What changed?
The Follow-ups to your tickets will look completely different. We introduced a few new tools to help you manage your issues.
Thread view – having the ability to track entire conversations
Drafts – saved draft of your tickets before sending
Status tags – tags that let you know exactly at what stage we are in handling your tickets
What does this mean for you?
Let me tell you what this means, by telling you how this changed Mike's life. Mike is a long time customer and he sent us an insane number of tickets over the years. Truth be told, at least half of them were to help refresh his memory. Thread view helps us take happiness to the next level. All your conversations with our team are now chronologically sorted on a single screen and you can open each of them with a single click. With the thread view, he can scroll up and down and look back in a familiar and intuitive way. And not just that, I can confirm we imported your old tickets, and you can go back and review them whenever you like. Everything looks more e-mail like, and it feels like it was there since forever.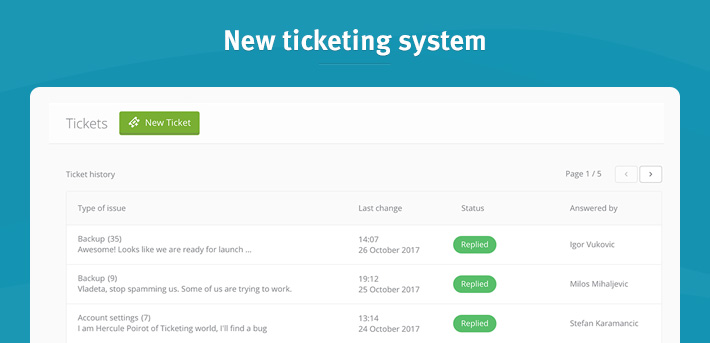 Another thing that bothered not just Mike, but a lot of you – last minute drafts. Mike was sometimes hesitant. Before getting in touch with us he went back and forth, making sure he included all of the necessary information in the ticket he was about to send in. Remembering everything and juggling with drafts of the issue you're reporting almost always led to chaos. We wanted to bring back the harmony so we added drafts! Everything you type will be there, just waiting to be sent.
We're all web professionals and we rely heavily on visual input. We added another timesaver for you – Status tags. With Green, Blue and Red tags you can track the progress of our team in a glance. Mike now knows if his request was forwarded, resolved or is it still being investigated.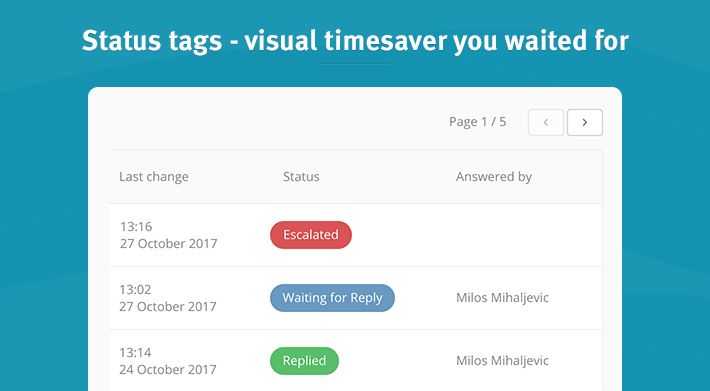 With Green tag (Replied) – you know the issue has been addressed and you got the reply.
The Red tags (Escalated) are the ones you should focus on. They are the ones that were escalated to the wizard department and are waiting soon to be resolved.
The Blue tag (Waiting for Reply) means our customer happiness engineers didn't get the chance to reply yet. It doesn't mean nobody is taking care of this, we are, they just stay Blue until we figure it out and get back to you with the solution.
Enough about you, let's talk Happiness
The team stayed the same and keeps handling requests as before – classy, to the point while partying like it's 1994.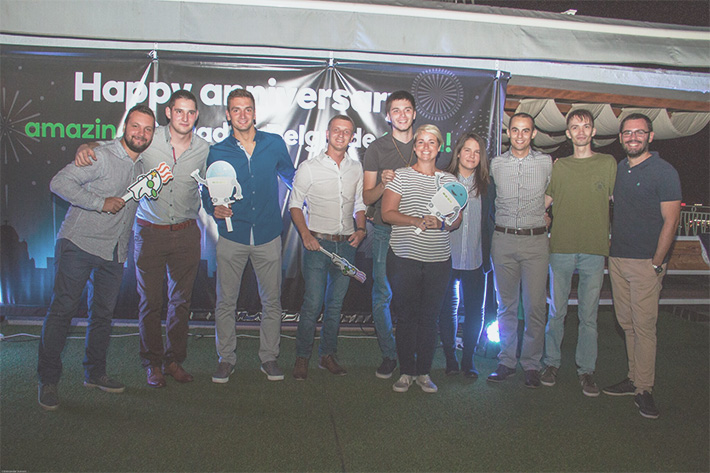 Joke aside, this means everybody will get a reply as fast as possible, and we will continue to use you as an inspiration for self-improvement. At the end of the day, all of you contributed to the look and feel of our new ticketing system. You are Mike, you inspired this change, and helped us stay on top of our game.
We have one last piece of update in your tickets. I'm sure you noticed the option to rate every reply you get, directly from the dashboard. That's right, you can go ahead and rate each message so we know if we brought happiness your way.
To be continued…
We have some new ideas in mind and big plans for our Customer Happiness team. What do you think our next step should be? What would make your day? Let us know.