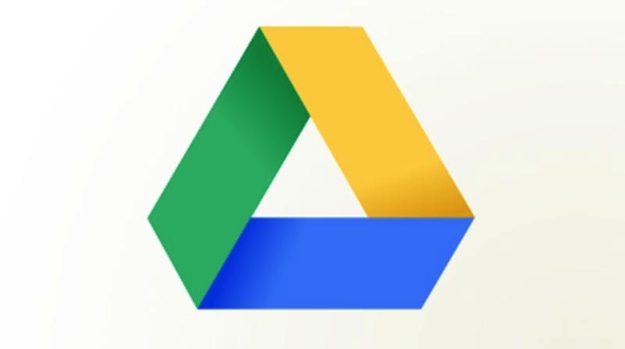 It's like Christmas has come early here at ManageWP.
Not only did we launch our new website design earlier in the week, today we now have even more good news for ManageWP users — a big update with some awesome new features!
Our biggest new feature is a major addition to our backup tool. Google Drive is taking huge strides towards being the cloud service for document creation and sharing. With that in mind, we knew that we had to integrate ManageWP's backup tool with the service.
Changing backups to your Google Drive account is a piece of cake. Just grant ManageWP access to your Google Drive account (a two-click process), then select it as your external backup destination in your backup profile(s):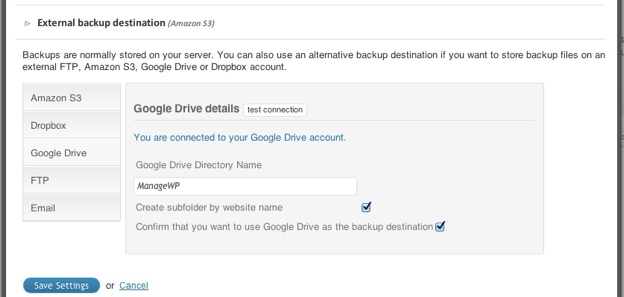 With 5gb of completely free space available (and additional space available for an extremely reasonable price), there is plenty of room on Google Drive to backup your ManageWP sites.
Other Great New Features
Google Drive backup integration is the main feature of this most recent ManageWP update, but we managed to incorporate a bunch of other new features:
An increase in keyword tracking allowance from 5 to 20 per site. So, if you have a 25 website account, you can now track a total of 500 keywords!
Support for Google Analytics API 3.0
Website Preview Screenshots
Assign newly added websites to existing backup tasks
Clone tool upgraded to support special characters and localized WordPress installs
Backup history is now preserved on website re-adds
If you have any questions or comments regarding this update, please don't hesitate to leave a comment below!