WordCamp London this year has brought together the GoDaddy family from all around the world, given us an opportunity to meet the team from Heart Internet, and as always brought us closer to our users. Thank you first and foremost to all of the organizers and volunteers who made this event special, and to my team who always make these events the best part of my job. Here is how we got along.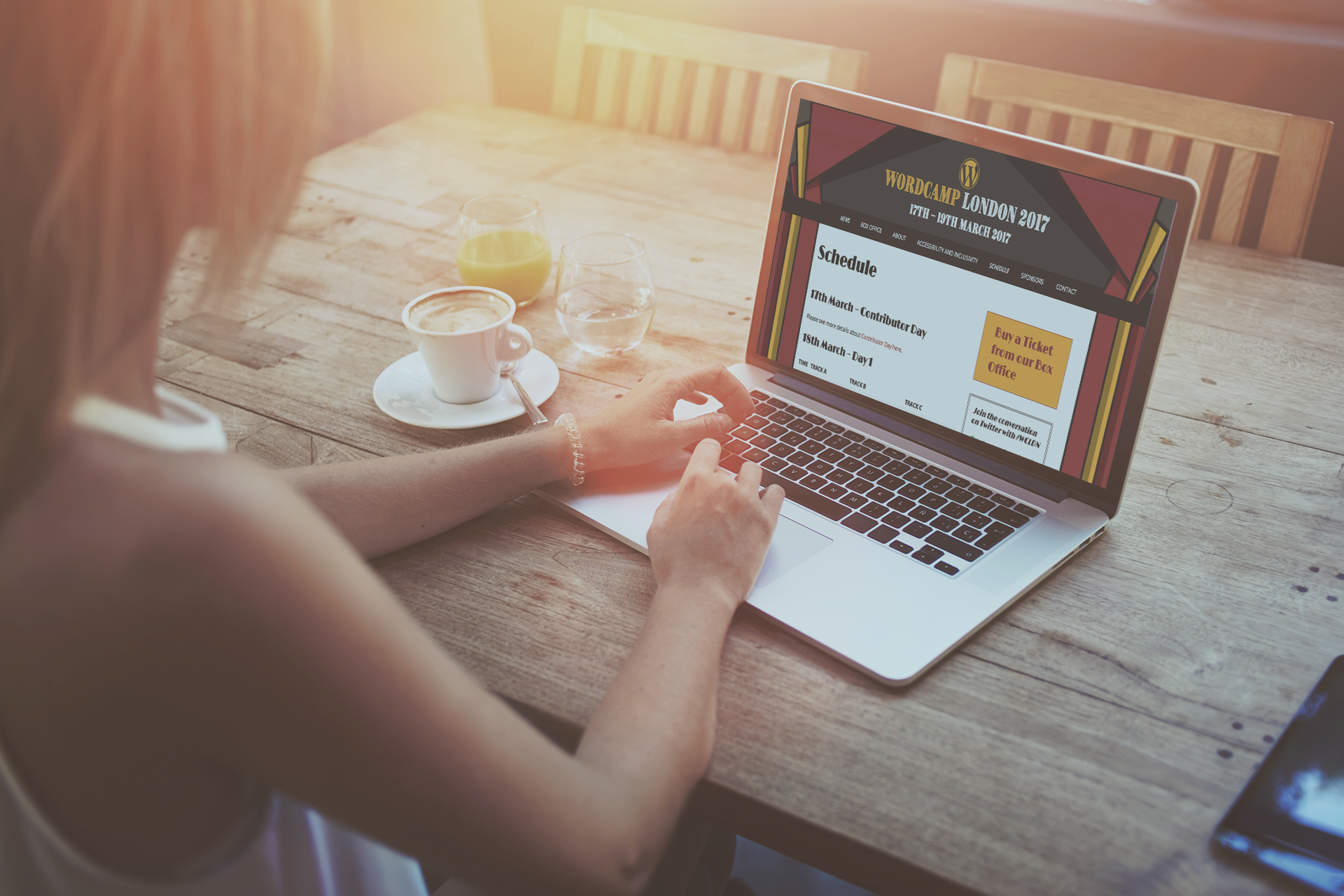 GoDaddy Pro Team @ WordCamp London
Four of us made it to WordCamp London. Milan, Nemanja and myself travelled from our GoDaddy Europe office in Serbia, and met Heather who came all the way from our Scottsdale offices. For those of you who attended you met us all at the booth, thank you for stopping by. This has been a great opportunity for us to pick up on any feedback you had, listen to your concerns and answer questions. We did some great demos and Q&A, and this is something you can always expect from the GoDaddy team at WordCamps.
For those who missed it, here we are with our very important 5th team member, Manny, who you will find out more about later.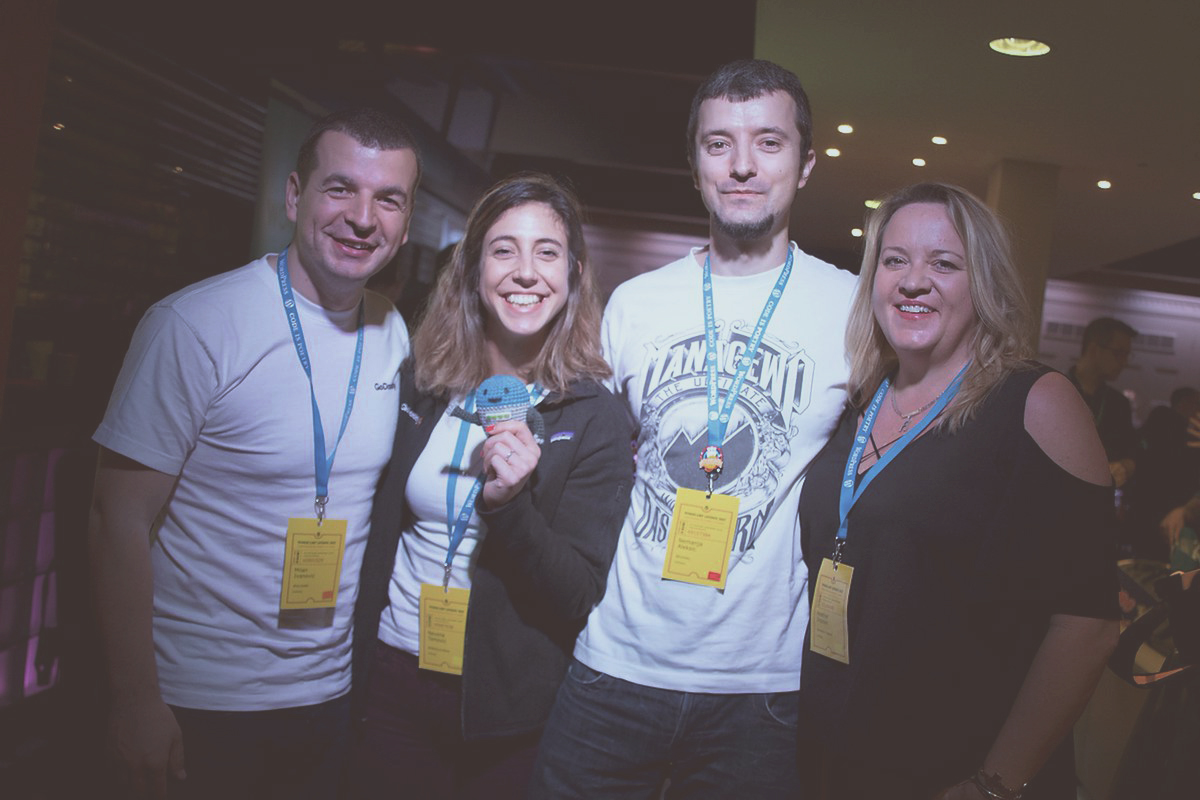 We had two talks. Heather talked first thing on Saturday morning, and gave a very insightful and captivating talk about the importance of vlogging. I have always been worried about vlogging or if "I had anything interesting to say" , but her talk really encouraged me. I took the first step and did a mini good luck video for our GoDaddy friends at WordCamp Atlanta wishing them the best of luck for their presentations. Vlogging and live streaming gives you an opportunity to get closer to your users, and get instant feedback. This is one of the things Heather pointed out. Look out for her video on WordPress.tv, but here she is looking great on stage.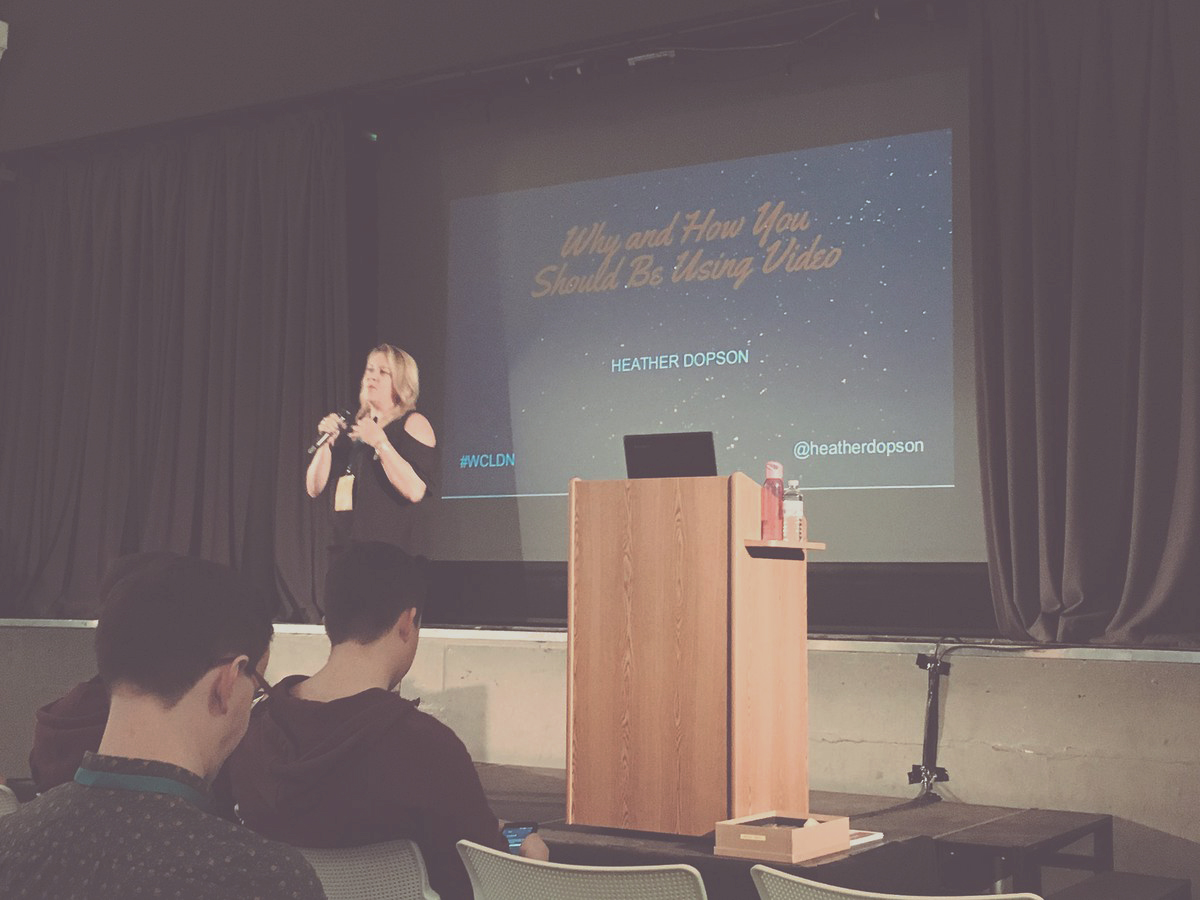 The second talk was my talk. On March 19th we had four GoDaddy talks at WordCamps worldwide, so a lot of support went out for all of us. I talked about the forgotten art of empathy in marketing, which centered on bringing more emotion to your copy and telling a story for your product. I concluded that we need empathy to survive, and understanding and listening to each other might just be the first step to getting more customers. You can catch this on WordPress.tv when it comes out too.
Manny and his siblings love their new families
This year we brought with us our new GoDaddy Pro mascot, Manny. We brought along 30 of his siblings to give away at out booth. We did a mini competition that involved people taking selfies with Manny, and posting them on Twitter or Instagram, so at the end of each day we called out 15 winners. Here is Manny with his brothers.
And there is always one guy photobombing! Meet us tomorrow at @GoDaddy booth at #WCLDN and get a chance to win one! pic.twitter.com/P5I0Gc6Uwo — Milan Ivanović (@lanche86) March 17, 2017
He is hand knitted, and he likes lots of cuddles, warm baths and hugs. Lucky for us, you all wanted to take care of one and take him home. Thanks to those who took part, and here are just a few of my favorite photos.
Bedtime for our little #wcldn attendees, plus #manny! Georgie, who says wants to be a blog… https://t.co/AdSlunLc04pic.twitter.com/2LPyoNxbhr

— Zoe C (Mama Geek) (@zoecorkhill) March 18, 2017
This Manny got very lucky with the girls. This one didn't do so bad either …
@NNotsoclueless@GoDaddy#manny safe & sound with their new parents. Arh. pic.twitter.com/GCS4jczCyw

— Mik Scarlet (@MikScarlet) March 18, 2017
You can expect to see his extended family at all of our upcoming WordCamps, so tune in for a chance to win one.
Next Up!
Want to hang out with us again? You can catch us at WordCamp Torino, Vienna, and Paris. At GoDaddy we try and support the WordPress community all over the world, because WordPress is a very big part of who we are. Next time you see us, come and say hello and take a Manny home with you.
I want to leave you with a few more photos of the event, because we met some incredible people. Till next time.
We tried to play cool with @mikelittlezed1 at @WordCampLondon We failed. ? #WCLDN pic.twitter.com/AQh7XinLj2

— Milan Ivanović (@lanche86) March 19, 2017
One big happy @GoDaddy family attending @WordCampLondon #WCLDN pic.twitter.com/9supEffhsG

— Milan Ivanović (@lanche86) March 18, 2017