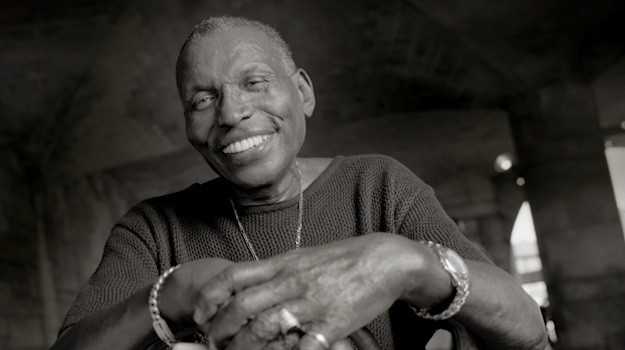 With Christmas looming the WordPress powers that be have seen fit to bestow upon us a new version of WordPress.
Version 3.5 has been dubbed "Elvin" in a nod to jazz drummer Elvin Jones (that chap you can see above). If you're a ManageWP user you can update all of your blogs with just one click right now via your dashboard.
This version has been a long time in the making and is perhaps best known for the much touted overhaul of WordPress' media handling capabilities. However, there is more to 3.5 than just that — let's take a look at what you can expect.
An Overview
If you're keen for a brief overview of what's new in WordPress 3.5, check out this video from the official WordPress.org blog post:
Now let's take a closer look at what's new.
Media
This is undoubtedly the most impactful change introduced by WordPress 3.5. Matt Mullenweg describes Elvin as offering "a completely re-imagined flow for uploading photos and creating galleries".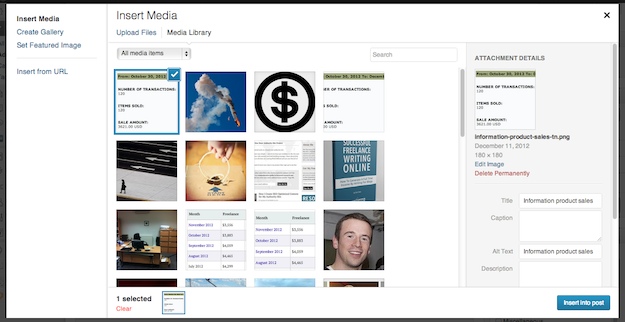 It is certainly true that WordPress' media handling capabilities have been somewhat lacking (although curiously it was not mentioned by any of our WordPress experts in a recent post), so this change is likely to be welcomed by the WordPress community.
Having spent a little time tinkering with the new media features, my first impressions are that it will make uploading, editing and inserting images a lot easier. I'm excited to work with it.
A New Default Theme
WordPress 3.5 comes packaged with Twenty Twelve, which I consider to be the best default theme yet.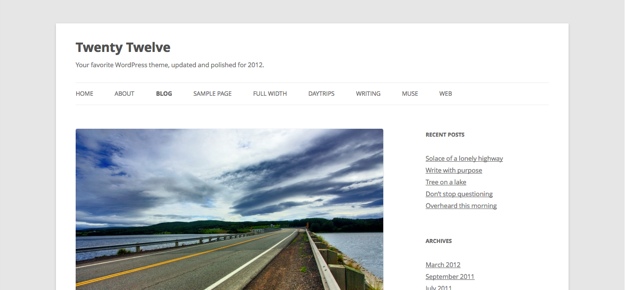 It is clean and simple and can be used by anyone as a great base for developing something a little more unique. For WordPress beginners it offers an ideal canvas on which to start producing content. And perhaps most importantly, the typography is beautiful. Bravo!
Cosmetic Improvements
When you upgrade to 3.5 you will notice various cosmetic improvements to the user interface. Here are a few examples: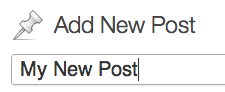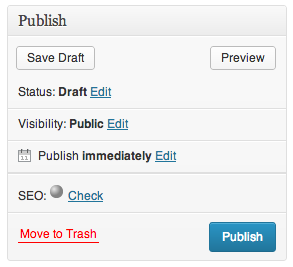 Although these have no impact on the functionality of WordPress, it does make working with our favorite Content Management System (CMS) just that much more enjoyable.
A New Welcome Screen
WordPress 3.5 introduces a new Welcome widget that has been much simplified and optimized for popular task-based actions:

I think this is a major improvement for new WordPress users — the sidebar can be a little overwhelming to begin with, so getting started at the click of a button is a nice introduction to what is a very powerful CMS.
I may actually keep this welcome screen on my dashboard as it offers a quick and easy way of accessing some useful areas of the WordPress back end.
Improvements for Developers
Not one to disappoint those who like to get their hands dirty, the WordPress core developers have introduced a swathe of new features for the technically-minded, including (but not limited to):
Browse favorite plugins from the Plugins section
New Tumblr importer
For multisite developers switch_to_blog() is way faster and you can now install MS in a sub-directory
The Underscore and Backbone JavaScript libraries are now available
For a full list of all minor improvements check out the Codex.
What Do You Think?
Have you upgraded to WordPress 3.5 yet? If so I'd love to read your thoughts on what's new. Let us know in the comments section!
Creative Commons image courtesy of All About Jazz