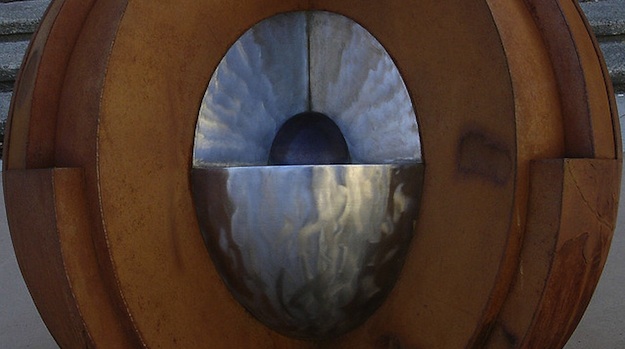 Last week we ran an Ask the Reader post, and the question was, "What Major New Feature or Change Would You Add to WordPress?" This is something of a hot topic, given that the recent 3.4 release came complete with the brand new theme customizer – a huge addition.
Personally, I feel that there were a multitude of other things that the development team could have worked on in place of the theme customizer. But opinions will always vary, and just because I'm not interested in the theme customizer, doesn't mean that developing it wasn't a good move.
But it is always fun to discuss and debate. With that in mind, I thought that today would be a good opportunity to round up all of the core feature ideas you suggested, throw in a few of my own, and put together a case for five of them. Enjoy!
My Thinking Behind the Top 5
Adding anything to the WordPress core is a big move.
In my opinion, any new feature should (a) be useful for the majority of users, and (b) not offer up any kind of restriction to those who might not need it.
If these two criteria are not met, you could put up a compelling argument for such functionality being more appropriate as a plugin. Therefore, you could argue that any WordPress user will have a strong opinion on an addition to the core that one could objectively state is better off remaining as a plugin. There could be a specific plugin that I love and use every day, but if 80% of other WordPress users wouldn't give it a second thought, it's not a candidate for core inclusion.
In picking my top 5, I have kept the concept of "mass appeal" in mind, as I'm sure WordPress' developers do when brainstorming additions to the core.
5. Built-in FTP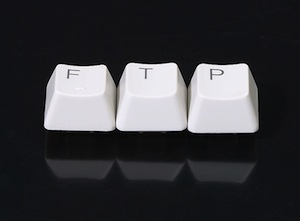 We now live in an era of cloud computing. I have personally spent the last couple of years transferring to "the cloud" – using services such as Gmail, Google Docs, Dropbox, Evernote, and even Spotify. It is great to know that you can access any of your files from anywhere in the world.
And that is one of WordPress' strengths – for the most part, you can access and edit your site from anywhere in the world. I would argue that WordPress should aim towards making the use of any third party software redundant when it comes to building your site. With that in mind, I believe that built-in FTP would represent a step in the right direction.
After all, we're not that far away from this kind of functionality – you can of course upload and download media files, access and edit your theme's files, and so on. But Mario believes that a centralized FTP interface would be a wonderful addition to the WordPress core.
4. Advanced Code Editor
When I first started using WordPress, I was stunned by its complete accessibility. It took me a while to understand that the code I was looking at in the built-in editor actually represented the guts of my site – that I was free to edit as I saw fit. But the built-in code editor isn't exactly user-friendly – there no color coding, code line numbering, and so on.
What would be great is something like this:
That is of course a plugin – Advanced Code Editor. Whilst it is a little rough around the edges, it is a huge improvement on the completely vanilla code editor that comes packaged with WordPress.
I can't think of any good reason why the built-in code editor shouldn't be spruced up to match the kind of interface you would expect to see in any desktop code editor software.
3. Increased Security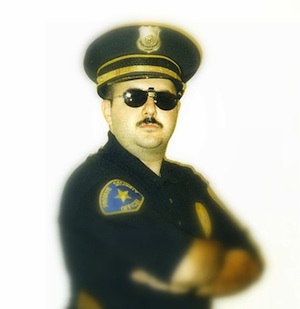 Security has been a hot topic for WordPress users for some time now. And that is to be expected – after all, there are millions and millions of WordPress blogs out there – it's a big target.
With that in mind, JoAnn put forward an argument for integrating better security measures within the WordPress core.
There are plenty of extremely popular security plugins available. Whilst I am no security expert (far from it), surely there is a case for additional security features to be built into the core? Even something as simple as the ability to easily change the wp-admin root folder (as suggested by Rhys) would be a welcome addition.
2. SEO Features
Who isn't interested in SEO? Whilst we are big fans of DIY SEO and taking simple SEO steps, we all want to optimize our WordPress sites so that they have the best possible chance of ranking highly.
And whilst WordPress doesn't ignore SEO, it doesn't seem to give it a great deal of thought. With the likes of WordPress SEO by Yoast and All in One SEO Pack attracting well over 13 million downloads, Steven feels that there is a very strong case for building more advanced SEO functionality into WordPress. It would seem to me that close collaboration between say Joost de Valk and the core developers could result in well-integrated SEO functionality.
1. Caching
We know that site speed is incredibly important. And when it comes to speeding up your site, the first suggestion almost any WordPress user will give you is "install a caching plugin". It's a no-brainer.
And just like their SEO counterparts, caching plugins are enormously popular. The top four caching plugins have attracted more than 5 million downloads collectively. Why shouldn't WordPress come with default caching functionality?
What Didn't Make the Cut?
The above five weren't the only suggestions made. Other interesting ideas included:
Contact form functionality
Widget page assignment a la Widget Logic
Link redirects
Fully-fledged development environment
Better media management
And there are no doubt many other features that one could argue deserves inclusion within the WordPress core.
Now it's over to you – what do you think of my top 5 pick? Do you think there are reasonable arguments against their proposed integration within the WordPress core? Or do you think that there are more worth candidates for inclusion? Let us know in the comments section!
Creative Commons images courtesy of officer2975 and hendriko