This is one of those posts you write while kicking yourself for not thinking of it sooner. Not just as a blog post, but as a business idea. Leave it to our founder Vladimir to catch on to a great business opportunity involving ManageWP before the rest of us!
Of course I'm talking about using ManageWP as an automation tool for a WordPress Maintenance Service. Enabling one or just a few people to maintain a massive amount of WordPress websites at very healthy profit margins with little manual work required.
While this may sound too good to be true I can assure you it is not. In this post I'll show you a few examples of existing WordPress Maintenance Services as well as how ManageWP can help you start your own with virtually zero overhead.
A Look at Existing WordPress Maintenance Services
With the launch of the new blogging platform Ghost just around the corner I've been thinking a lot lately about the future of WordPress and where it's headed as a platform. At the moment all signs seem to be pointing towards WordPress continuing to grow in power and flexibility; going beyond a mere blogging platform and CMS to an App Engine and Online Operating System.
As this evolution unfolds WordPress will most likely continue to be the best option for most website owners to build their online presence/businesses/etc. on. But with this added power, flexibility and complexity comes at least one big opportunity for savvy WordPress users to cash in on their expertise: Premium WordPress Maintenance Services.
These solo or small team businesses have been growing in popularity recently. Not only do they provide an excellent set of services for clients who'd rather not worry about maintaining their WordPress websites or those they create for clients, but the business model itself is extremely easy to start and scale. But we'll get into that later on. For now, let's look at some existing WordPress Maintenance Services and what they offer.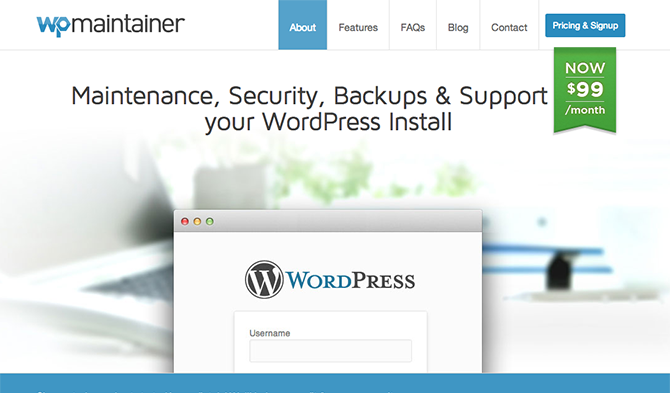 What They Do:
All WordPress Updates (Core, Themes, Plugins)
Free WordPress Migration
Compatibility Support (Plugins & Themes)
Preventative Maintenance
Scheduled Backups
Sucuri Malware Monitoring/Clean Up
Monthly WordPress Support (One hour support call w/ a WP developer)
Discounted Development Costs
What They Charge: $99/month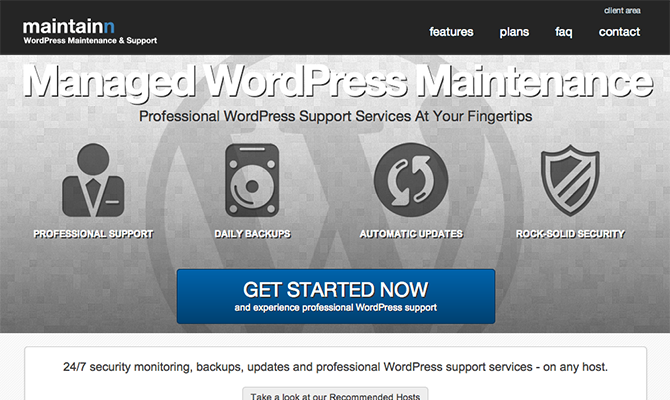 What They Do:
General WordPress Support
WP Security (w/ Sucuri)
Backups
Updates
Custom WP Development
Dedicated Developers
Migration Assistance
What They Charge:
$35/month
$55/month
$175/month
$325/month
Custom
2018 Update: WordXpress have recently acquired WP Upkeep.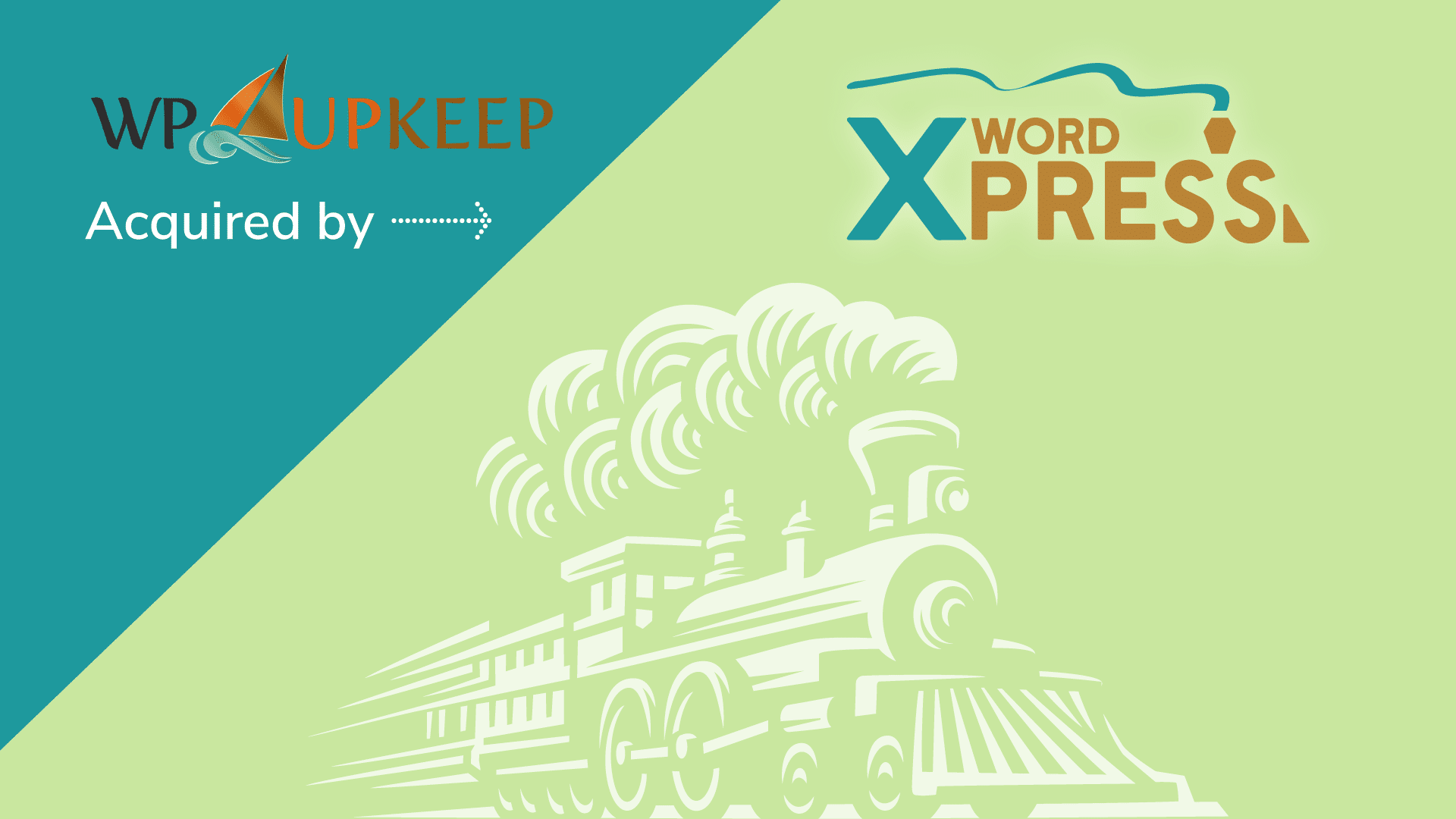 What They Do:
Content Edits & Updates
Amazing Support
24/7 Monitoring
SendGrid Email Sending
Monthly Reports
5-Star Reviews Marketing
Speed Optimization
Security Hardening
Spam Filtering
Cloud Backups
Safe Updates
Daily Malware Scans
Malware Removal
What They Charge:
$67/month
$149/month
$199/month
Ok, so now that you've had a chance to review three existing WordPress Maintenance Service businesses, let's look at what ManageWP offers. I think you'll see some similarities…
ManageWP Provides:
One-click access to all of your WordPress websites. No more logging into each independently. Just click on the WordPress site you want to manage and you're instantly logged in and ready to get to work. No passwords required!
Individual or bulk updating of WordPress Core, Themes and Plugins.
Uptime monitoring
Email notifications and traffic alerts
SEO Analysis
Keyword Ranking
Google Analytics
Reliable backups with automated scheduling and total control over where your data is stored.
Easy site cloning with rapid deployment
Mass Migrations
Easy content management across all WordPress installs (including posts, links, comments and spam)
Bulk Posting
Industry leading security with Sucuri.net Integration
Beautiful and powerful mobile apps for both iOS and Android devices
With all of these tools and features at your finger tips you'll be able to blaze through WordPress site maintenance like never before.

What You'll Need to Get Started & How It Will Work
I think it's easy to begin seeing just how good of a fit this new business model is for individuals and small teams when coupled with the ManageWP service. From what I can see, if you're actually competent with WordPress then you will only need the following items to get started:
A WordPress website to market your services and sign new customers up. I'd recommend something running Easy Digital Downloads for quick and easy payment processing.
A support ticketing system for clients to submit (and for you to manage) support issues.
A ManageWP account to add each new client website to. If you start with our free account option then you won't even have to pay ManageWP until after you've grown to six client websites! That means from day one your business could be profitable!
Obviously the big investment here will be in setup time. You'll want your website launch to be as big as possible and for everything to function properly from the very beginning. You'll also want to become familiar with whatever ticketing system you decide to use and only market the services you can actually deliver on. Which of course means at first you might want to offer less (so as to fit into our free offering) and add services as you gain momentum and make more money.
What's Your Take on This New Business Idea?
WordPress is somewhat infamous for having a steep learning curve. As the platform advances that curve will only get steeper. What that means for anyone willing to put the time and effort into achieving expert status though is the possibility of owning an easy to start and scale WordPress Maintenance Service.
I see this as a real smart move for anyone who can deliver the goods. And I do think that it's going to come down to those who go above and beyond to offer insane customer service. They'll be the ones who make it through any bubble this niche business model might see in the near future.
What do you think about this new business and its potential to scale quickly with the help of ManageWP? Tell us all about it in the comments section below!