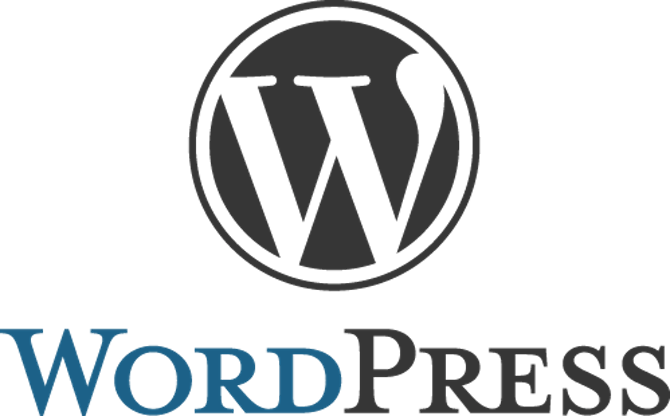 WordPress is a great tool with a great community to come along with it. I for one am grateful for the people who tire day after day to make WordPress and its community better.
I recently published a post on WPExplorer rounding up the names of ten personalities in WordPress that you should be following. Of course, those were not the only ten people that you should know about – there are many, many more awesome people in our community and no list can ever be complete.
Here I showcase, in no particular order, 25 WordPress thought leaders that I think you should follow – people who offer things of value to the community, be it awesome plugins, original articles, contributions to the core, etc.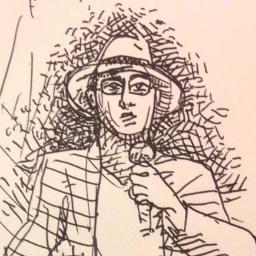 A small group of people are rumored to have dice in their purse and tinfoil in their hat – in fact, Mika may be the only one. One sure thing is that she has WordPress on her mind. She works for DreamHost as a WordPress Support Specialist and serves as a Volunteer Forum Moderator on WordPress.org.
She is a "gamer-geek Jew" and self-described "opinionated, outspoken, spitfire." Always blunt and honest, she blogs about WordPress at Half-Elf on Tech.
Mika doesn't just contribute to the discussion of WordPress – she has created or been a part of the team for fourteen different plugins including Ban Hammer and Recently Registered.
Her most unique plugin is Rickroll, which converts your embedded videos into Rick Astley's "Never Gonna Give You Up." Why did she do it? "My Tivo box died and I was a little bored," she quips. Fortunately, her many impressive contributions to the WordPress community are no joke.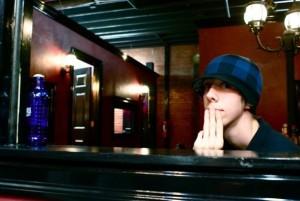 Often times, numbers tell a more clear story than words, so here are some to shock you – two years, 78 plugins. In that short time, Pippin has made those contributions. He has created plugins like Easy Digital Downloads, and he has done it all at a rate that averages out to one new plugin every ten days.
His motto is as simple as it is compelling: "coding everyday keeps the bugs away." He lives and breathes WordPress, maintaining his Pippin's Plugins website, where he releases free tutorials and provides personal support for some of his products.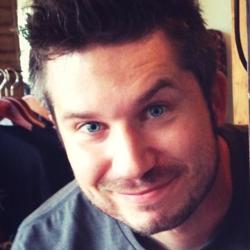 Tom has been immersed in computers from a young age and graduated with a degree in Computer Science – he brings that passion into play with WordPress.
He divides his time between self-employment and working as a partner at 8BIT, where he helps maintain the Standard WordPress theme for digital publishers.
He has released ten plugins including Tipsy Social Icons and WP Audio Player. Besides that, he blogs reliably at TomMcFarlin.com, putting out great content that delves into the technical side of WordPress.
He believes "that WordPress is the best blogging platform on the planet." With Tom and people like him as a part of the community, it is sure to stay that way.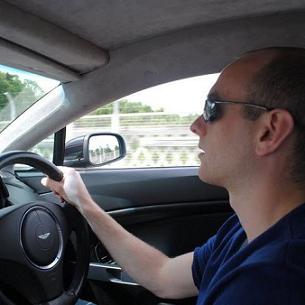 What started as a personal project turned into something much bigger for this WordPress aficionado.
Paul is a web developer who began collecting code snippets that he came across in his everyday work. Eventually he began storing more advanced pieces of code and had to write descriptions with more depth – descriptions that turned into tutorials. Now his website, Paulund, houses free how-to guides on CSS, HTML, and (of course) WordPress.
In fact, he came to love the platform so much that he decided to make the switch to full-time WordPress development.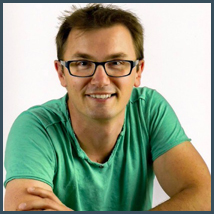 Rémi works at WooThemes, an industy leader in WordPress themes and plugins. He also develops his own stuff – both free and premium plugins like Easy WordPress Mailchimp Integration and Sweet WordPress Testimonials.
Like most prominent members of the WordPress community, he keeps a blog at his website. It includes valuable reviews, tips, and tutorials to help people master WordPress. He does not only publish material on his blog though – Rémi regularly writes for other websites including WPExplorer.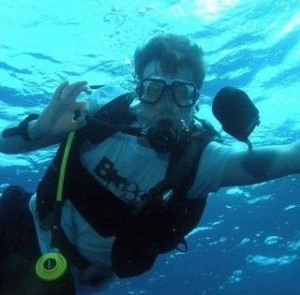 You can call him Otto, which is the name he goes by in the WordPress community. With experience coding a wide variety of different things, he's a self-described computer generalist. But he now focuses on WordPress.
Matt Mullenweg hired him as a "Tech Ninja" for Audrey Capital, and Otto volunteers as a moderator on the WordPress.org forums. He even contributes to the WordPress core! He occasionally blogs at Otto on WordPress.
Vladimir Prelovac (@vprelovac)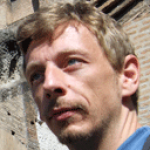 In 1985, at the age of nine, Vladimir got his first computer – a Commodore 64. Now, his love of coding has become a passion for WordPress. He has developed almost two dozen plugins for WordPress including Snazzy Archives, Insights, and SEO Smart Links.
In 2010 he launched ManageWP, a successful company that enables web developers to manage multiple WordPress sites from a single dashboard. But then, you already knew that, right? 😉
He blogs on his website. Going beyond the standard fare of blogging, Vladimir is also the author of a published book – WordPress Plugin Development.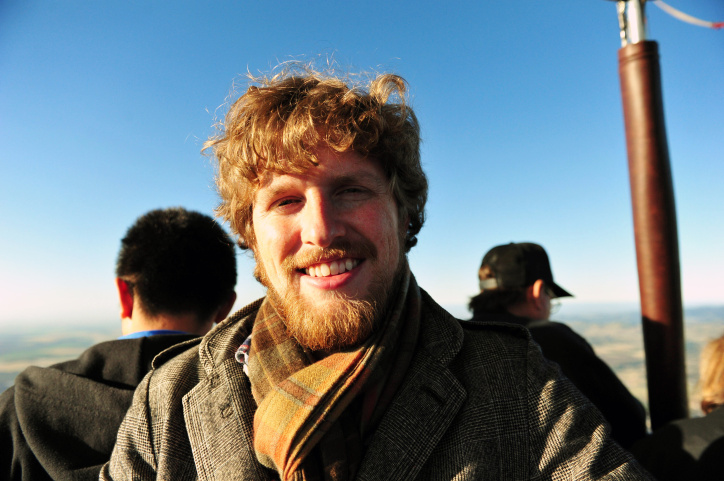 Matt has been in it since the beginning. As a founding member of WordPress, he is invested in its success and appreciates how it can touch people.
"WordPress is a part of who I am," he says on his blog.
In 2005 he founded Automattic, which helped bring about WordPress.com, Jetpack, IntenseDebate, and more. He is also a founding member of WordCamp. With the huge role he plays in WordPress and its community, we will hopefully have Matt around for years to come. He blogs at ma.tt.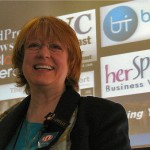 When WordPress launched in 2003, Lorelle was there, and she continues to help develop the platform. Her extensive experience and dedication have left her with a deep knowledge of WordPress that she puts to use helping the community.
She has contributed over 600 articles to the WordPress Codex, developed hundreds of WordPress websites, and spoken at more than 40 WordCamps around the world.
She writes at Lorelle on WordPress, where she gives tips, advice, and techniques for blogging and working with the world's most popular content management system.
He once worked as an assistant manager at a movie theater where company policy mandated that employees call him Mr. Bavota. He didn't like that, so he told people to call him Bavota San (Mr. Bavota in Japanese).
Online, he calls himself c.bavota, and maintains bavotasan.com. On his website he offers plenty of articles and tutorials that delve deeper into the world of WordPress.
What he is truly known for is crafting high-quality premium themes.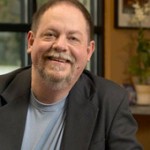 "I live and breathe WordPress," Bob writes on his blog. In fact, he loves WordPress so much that he runs a website, bobwp.com, offering both group and one-on-one options for WordPress training. He makes a living as a WordPress trainer and aims to make his classes accessible to anyone, especially people without extensive technical knowledge.
Bob lives in Seattle and is the co-organizer of the Seattle WordPress meetup. He also organized WordCamp Seattle 2012.
Brian's expertise lies in the area of theme development. He is the Lead WordPress Developer at Infomedia, a web design agency based in Birmingham, Alabama. He organizes the Birmingham WordPress meetup and is co-organizer of WordCamp Birmingham (affectionately labeled #WPYall).
Contributions to the broader WordPress community are important to Brian as well. He is the editor of Post Status, a blog that curates links and produces articles on news relating to WordPress. The blog aims to, in his words from the About page, "get the most interesting content available in the community in a very short amount of time."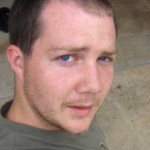 Growing up in a remote rural area of America's Deep South, Justin always dreamed about "the big city." His passions are creative writing and WordPress.
While he has built some plugins, his main WordPress work is concentrated around ThemeHybrid, a theme and plugin community. The themes are free, with extra support costing $29. The site is running strong and recently celebrated its fifth birthday.
Justin also contributed as a co-author of the book Professional WordPress Plugin Development.
Finally, Justin blogs about WordPress, offering "themes, plugins, tutorials, and hacks" for the platform.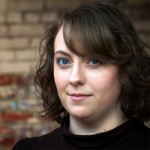 Tammy got where she is today by accident. I say, of course, that with my tongue planted in my cheek – she calls it an "accident," but she worked hard to build the skills she has today. But it all began when her father asked her to create a website for his business.
Many years later, Tammy became a web designer and WordPress developer. She worked under the banner of Tammy Hart Designs (which is now just a blog) where she mostly did custom work for clients. Despite that, she has still made some WordPress plugins and themes for wider distribution.
She now works at 10up, a WordPress implementation company. "WordPress is my favorite playground," she wrote when introducing herself on 10up's website.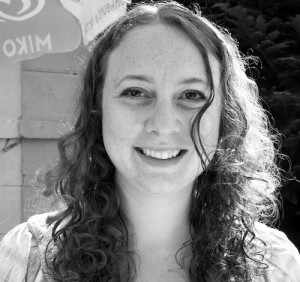 For Siobhan, WordPress and words go hand in hand.
She used to run Words for WP, a copywriting service geared towards WordPress businesses.
In March, she made the decisions to leave Words for WP and take on a job as the Word Ninja at Matt Mullenweg's Audrey Capital. "Whatever I'm losing in the autonomy of being my own boss," she said, "I'm making up for tenfold in impact."
That impact is sure to be big — in addition to working on WordPress documentation, Siobhan is going to compile a history of WordPress from the early WordPress/b2 days to now.
Siobhan's WordPress work goes beyond business – she is the editor-in-chief of WP Realm, a non-commercial community blog about all things related to WordPress.
Besides that, she has written WordPress articles for Smashing Magazine and contributed to the WordPress Codex.
Her enthusiasm for all things WordPress has brought her to several WordCamps. She also blogs.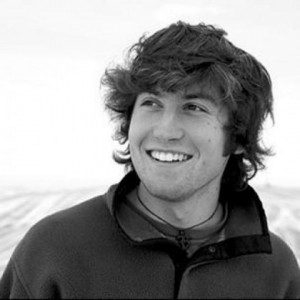 Daniel aspires to be a pilot, and I wish him luck with that – but he's already reached great heights in the WordPress community (sorry; I couldn't resist).
Daniel works for Human Made, a leading WordPress development agency based in the UK. His previous employment is impressive as well – he was a code wrangler for Automattic's WordPress.com VIP as well as co-founder and Executive Director of CoPress.
He has put his skills to work on projects that directly benefit the WordPress community, collaborating to create numerous plugins like Document Feedback and Edit Flow.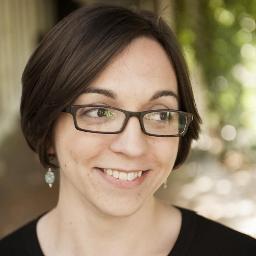 Aliso the Geek. Her college professors took attendance, but her maiden name (Kleinschmidt) was long enough that it cut off the last letter of her first name on the attendance list: "Kleinschmidt, Aliso." When one teacher took to calling her by the shortened version, the nickname stuck and even followed her to work.
Alison develops plugins and themes and currently works as a code wrangler at Automattic. She has spoken at different WordCamps including San Francisco and Phoenix.
On her blog, Aliso the Geek, she tries to "keep up with the WordPress world." She has also created quite a few helpful WordPress tutorials.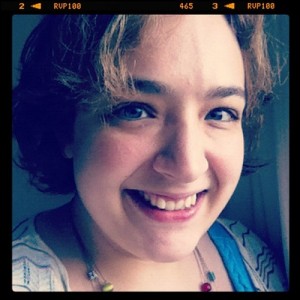 Caroline loves design, illustration, and photography – she brings these interests into play when designing WordPress themes.
She currently works as a Theme Wrangler at Automattic. She has designed many different themes, including Brand New Day, Pachyderm, and Spun. Her themes are presented on Caroline Themes.
Back in January I posted about some of the awesome free themes she has made.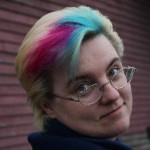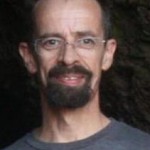 They are a WordPress super couple.
Andrea has written many WPMU tutorials, and was a co-author of WordPress All-in-One For Dummies. Ron has had a part in creating over 30 distinct plugins like Scribe and Genesis Simple Sidebars. Together, they created WPeBooks.
They both now work full time at CopyBlogger Media, LLC.
Konstantin Kovshenin (@kovshenin)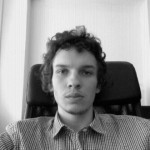 He launched his first WordPress-based blog in 2008, and released his first WordPress plugin in 2009.
Based in Moscow, Konstantin is an avid WordPress enthusiast who has designed 19 plugins and several themes. He works for Automattic, where he writes themes and plugins. He also contributes to the WordPress core. In his spare time, he sometimes helps out on the WordPress.org forums.
He has traveled the world attending and speaking at different WordCamps: San Francisco, Austin, and Norway – just to name a few.
Back in Moscow he runs a monthly WordPress meetup and was key in organizing WordCamp Russia 2013.
He maintains a personal blog where he writes about all things WordPress.
Boone Gorges (@boone)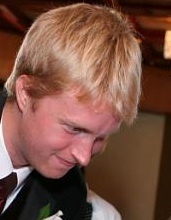 Innovation is key for Boone. He is a Lead Developer on the BuddyPress, the powerful plugin that can turn a WordPress site into a full-fledged social network.
He created Participad, a plugin that allows multiple people to edit the same WordPress post at the same time (much like Google Docs). Another project that he oversees is Anthologize, which is a free, open-source plugin that transforms WordPress into a tool for assembling books from blog posts.
He blogs at Teleogistic.
Joost de Valk (@yoast)
I have said it before but I will say it again – Joost de Valk has the coolest name in WordPress. But there is far more to him than that.
Based in the Netherlands, Joost de Valk is an SEO enthusiast and WordPress expert who developed WordPress SEO by Yoast – which has a user rating of 4.7 out of 5 stars and has been downloaded over five million times. Although it may have had some bumpy times recently, I have little doubt that it will continue to serve as the best SEO plugin for WordPress.
Joost has other SEO plugins as well and blogs about WordPress and SEO at Yoast.com. He regularly speaks about SEO.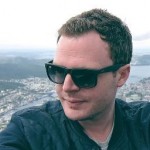 He's a dad, a sports fan, and a photographer. Mark also happens to be a co-founder of WooThemes. What started as three WordPress enthusiasts who met online and began selling themes has now turned into one of the largest commercial WordPress theme companies on the planet.
He works at Woo Headquarters in Cape Town, South Africa and leads the marketing, design & business development teams.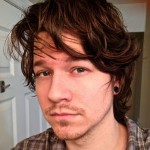 Mark's contributions to WordPress are many. He is one of the Lead Developers on WordPress, and other than that he has built more than 20 popular plugins. His dream is, in his words, to "bring intuitive, low-cost web publishing to everyone who has anything to say."
He makes a living through Covered Web Services, his WordPress consulting company. His featured services include personalized plugin coding, security checks, and performance tuning.
He also blogs every now and again.
Who Do You Look Up To?
I will be the first to admit that no list can ever be complete — even with a whopping 25 thought leaders on this list, there will always be other people hard at work, making outstanding contributions to WordPress.
Did I miss any big contributions from the people on this list? Who do you look up to in the WordPress community? Let us know in the comments section below!