We have some exciting news to share with you. On September 22 we are releasing our premium Security Check that is fully automated. That's right, now you will be able to schedule your Security Checks as often as you like, and have them included in your event notifications. That means getting informed automatically via slack or email. Never again will you miss a potential threat to your website, and from now on ultimate security is a reality.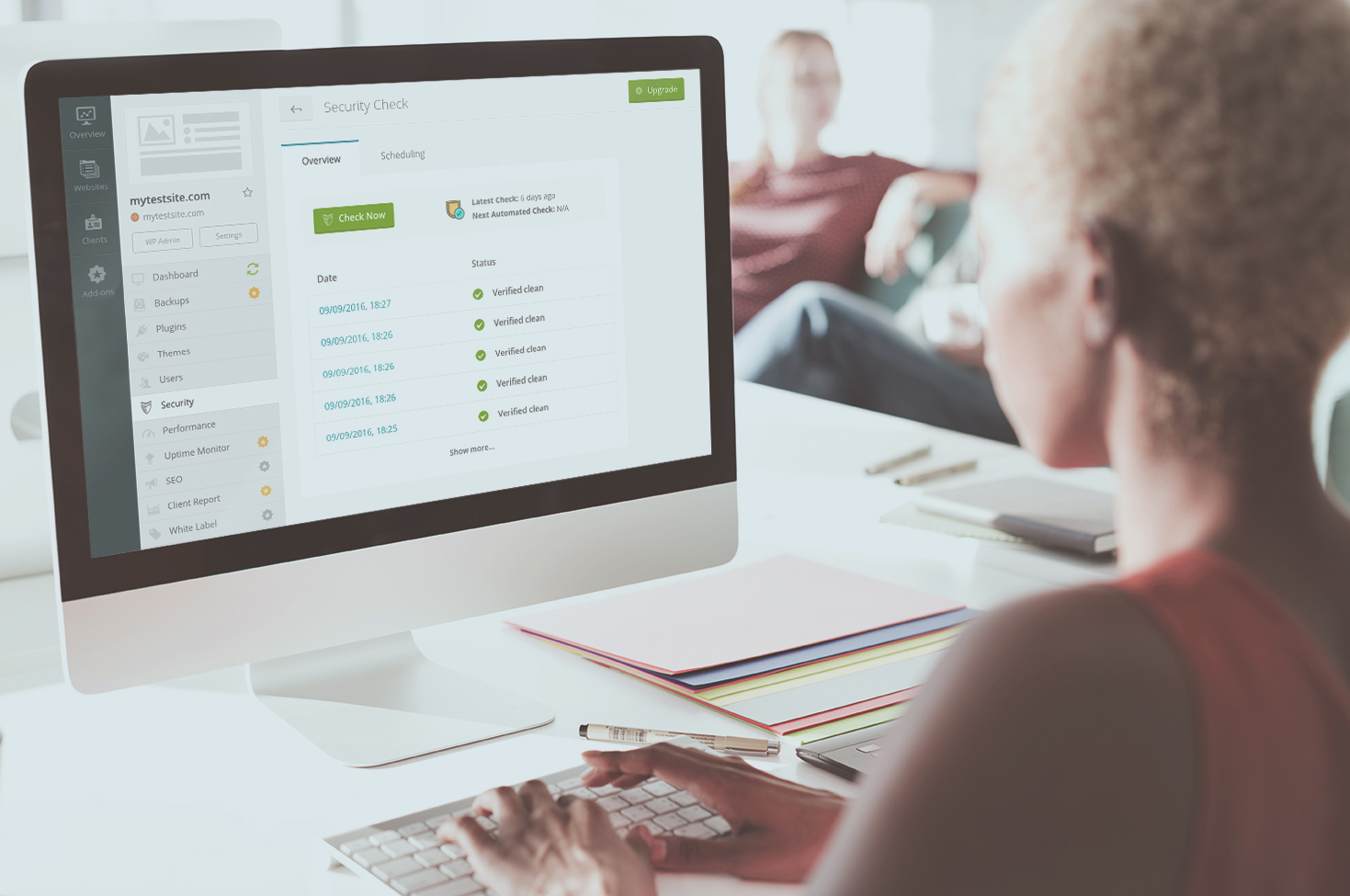 We promised you new features, and we hope that this one will exceed your expectations. Let me take you through the price and set up.
How much will the Automated Security Check cost?
Firstly, there will still be the free version that we have at the moment. You will be able to make the most of our tool as it is for free. The automation has become a premium part of this feature, and the price will match our other premium add-ons. That means, per website it will cost you $1, and if you wish to buy one of our bundles for a 100 websites it will cost you $25. For those of you who have opted for the All-In-One-Package, I have some great news. The price of the AIO will not change, it will remain at $150, but it will also include the Automated Security Check. This gives you plenty of options to pick the best price for your needs.
How to set up your Automated Security Check?
It's easy to set up your Automated Security Check, you can do it in a few clicks. To set it up, select the website you wish to enable the premium add-on. When you select the Security Check add-on you will see we changed it around a little bit. In the top right corner you will come across an Upgrade button, which will lead you to setting up scheduling.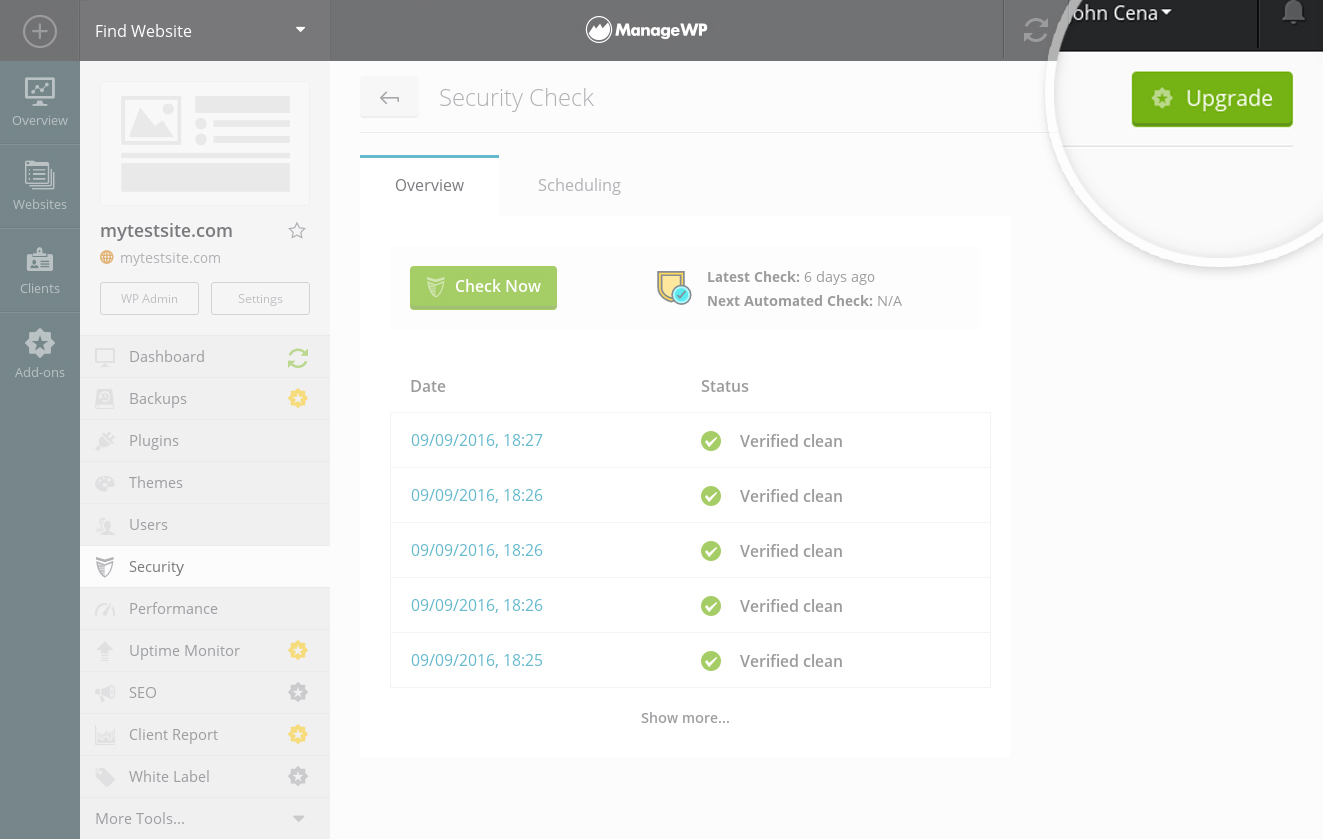 After clicking on the Upgrade button, you will get a popup telling you the exact features you will get with the Automated Security Check. You can activate the premium add-on at this stage.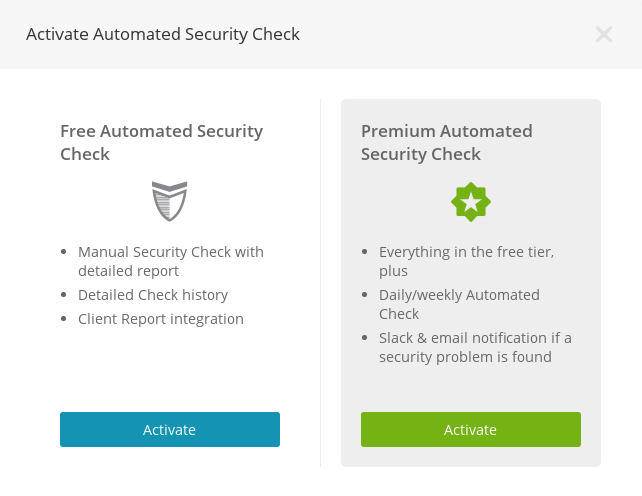 You can schedule your Automated Security Check either to be daily or weekly. If you choose to have security checks on a weekly basis, you can choose on what day in the week you wish for them to be completed.
Automated Security Check Notifications
The best part of the Automated Security Check is that not only are they performed and show up on your Orion dashboard, you can set up your notifications so that each time a security check is performed and there is a problem you can be notified either by Email or on your Slack channel. You can also set up email notifications for your clients, so that they directly get notified about the security of their website. This means that at all times you can track the security of your website, and react as soon as possible to any potential threat.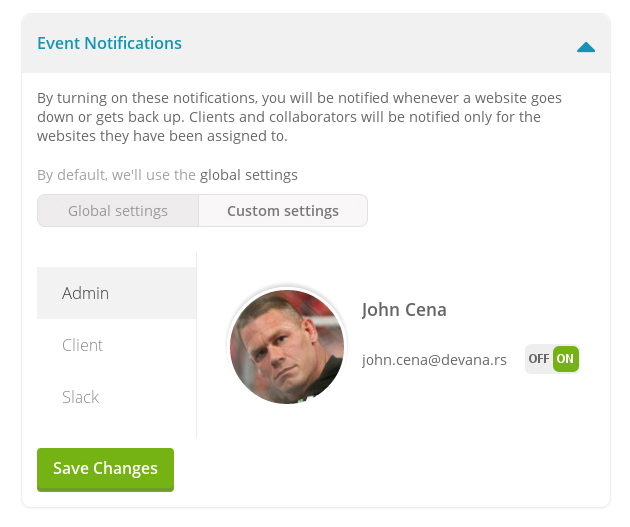 Don't forget you can also include Automated Security Check in your notifications on global settings, alongside the Backup and Uptime Monitor add-ons. You can do this by going on your profile and selecting notifications.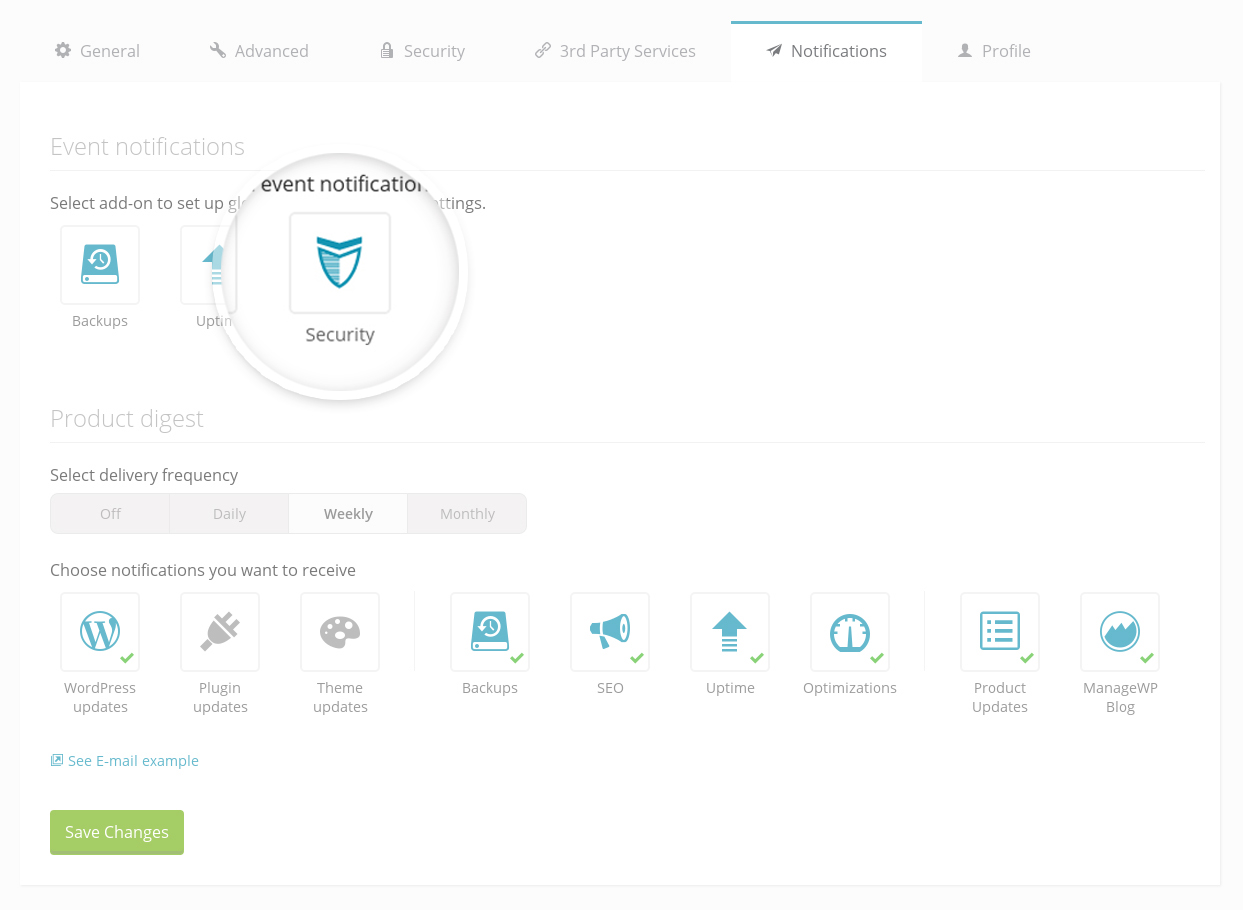 Wrapping Up
We at ManageWP care about the safety of your websites, and now with more and more attacks happening on a daily basis, it's crucial to stay on top of your security. The Automated Security Check will be released this month. We look forward to sharing another security feature with you, and hope that it makes your lives even easier and more productive. In the meantime make sure you are making the most of all of our security tools:
As always let us know your thoughts; what you like, and how we can improve ManageWP for the better.