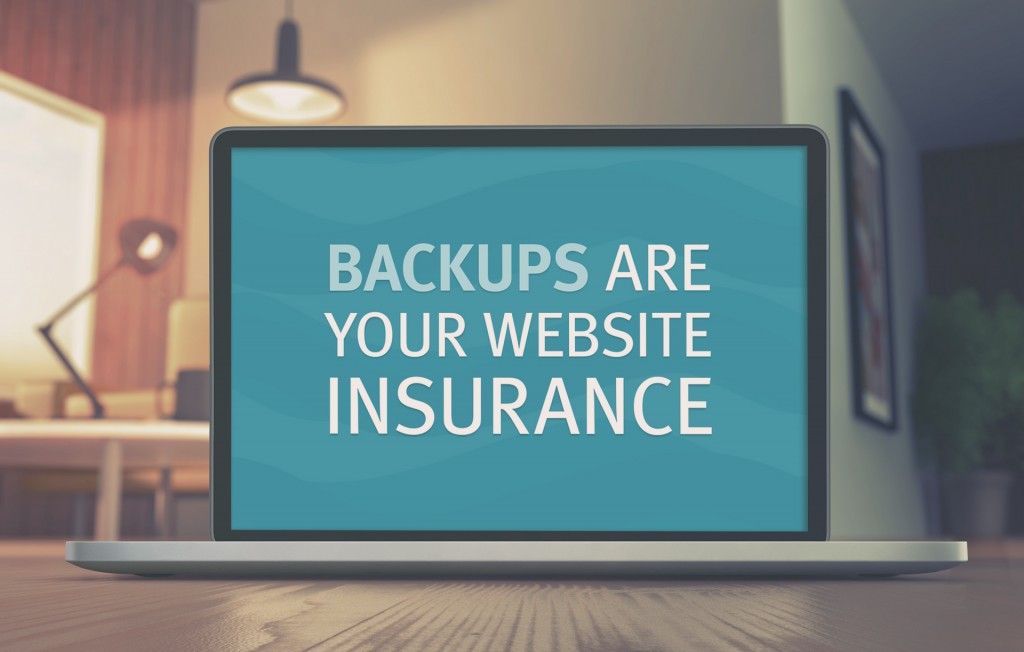 WordPress has made it possible with its simplicity and ease of use for anyone to have a blog or set up a website. This can sometimes lull you into a false sense of security, and security we talked about only a few days ago. One of the most important things in running a website successfully is always having a fresh backup. We can't say this enough, but all websites are vulnerable to hacking attempts, DDOS attacks, data theft and data loss. No matter how secure your website is, you are liable to any of the above attacks.
Backups Are Your Website Insurance
Think of it this way, you buy life insurance, travel insurance, house insurance, so why not website insurance? A WordPress backup solution is your website insurance against any type or number of attacks. Having a backup with a click can mean having a fully restored website in just minutes.
The sad truth is that we all start using insurance when something bad happens. Take travel insurance as an example, until you get your wallet stolen abroad, or hurt yourself skiing, you rarely think about it, rather you look at it as saving yourself pennies. Same goes for websites, never had an issue, why would it happen to you?
If you manage websites and are a WordPress professional you will know how important it is to have a reliable backup. Perhaps you learnt the lesson the hard way, and if you are smart, you will get into the habit of backing up your website from the very beginning.
If you are still one of those people, who think "It's ok I don't need a backup, who would want to hack my website?!", hopefully after reading this you will think again about getting yourself a backup solution, otherwise we can only assume you don't value your website enough.
My Website Was Hacked. What Should I Do?
Hackers are not mystical creatures that live in video games, and can't be seen roaming around. Just because you have never met one, or been hacked doesn't mean your website is not their next target.
Hackers hack most often for financial gain, think of it as online pick pocketing. You can also be hacked to place unwanted advertisements on your website, send people to wrong websites, replace legitimate banners, or bury you with spam email. Don't think just because your website is about your stamp collection, that hackers wont use it to target websites that are more valuable to them. The result: your website gets blacklisted!
Watch the news and you will see how many secrets are being revealed by hackers and the aftermath of that.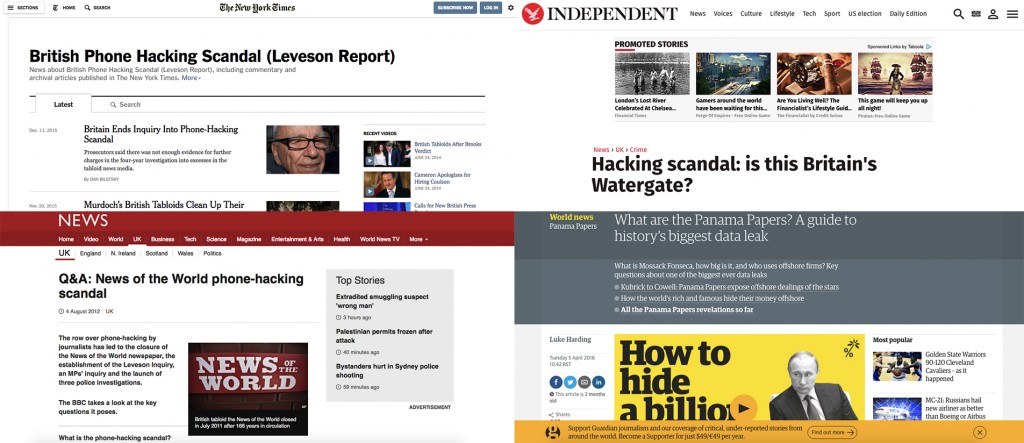 Malware is a hacker's toolkit, so you might not be directly attacked by a hacker. When talking about malware it can be any type of intrusive software like; spyware, viruses, trojan horses, scareware or ransomware.
Ever heard of Cryptowall? It has cost the world over 18 million dollars. It's creators made their money by extorting money from businesses and individuals.
Banking trojans ring a bell? The Dridex Trojan (aka Feodo, Bugat, Geodo) attacked banking organizations, and even exploited the macros of the Microsoft Office Package.
So, how can backups save the day? You don't need to be an expert at fighting malware or protecting yourself against hackers, the first step is to get a fresh version of your site running with your backup.
Things Sometimes Just Go Wrong
At times our website might experience downtime due to a server failure or hard disk crash. These are more common than people think, and without a solid reason your website can just go offline. No hosting company in the world can offer 100% uptime and reliably. In these situations a fresh backup saves you a lot of hair pulling and headaches. Don't rely on your hosting to have the latest version of your website, but make sure you do.
Remember in 2007, RackSpace's power was completely cut off when a truck crashed into one of their electrical generators. Things happen, so you should be prepared.
Human Error is Inevitable
There is a reason we say "no one is perfect", as human beings we are born to make mistakes. Even experienced website owners with years of experience make mistakes. When you are tired the wrong files can easily get overwritten or deleted. A simple MySQL command with an error can cause lots of data to be wrongly updated. When mistakes like this happen, and don't think they won't happen to you, you will be glad that you have a recent backup.
As you can see, I have only listed very few things that can go wrong. The list of things that can go wrong is ever growing, if I started listing them all, your website would probably experience some sort of failure, and you will still be reading this article.
Ok, You Are Right. I Need A Backup Solution. What's Next?
Get yourself a reliable, automated backup solution. At ManageWP we try make the painful necessity of thinking about backups a little less painful.
We have created a backup that is "click and go", no more thinking about should you backup your whole website, or just your database. No more thinking about setting up 3 different schedules and remembering which one to turn on when. I can see how this can be stressful, time consuming and really discouraging.
Like when getting travel insurance, you go once get what you need and relax for the rest of your holiday. We offer the same solution for your backup.
4 Syllable Solution
Incremental (in-cre-men-tal) is the 4 syllable word that will ensure you have convenience, automation, quality and reliability.
Once you decide to enable a backup on your website, you don't need to worry about it again. With Automatic Backups, you are set. When you login you will be able to check in seconds all of the websites that have backups. Convenience – check!
You can choose from performing backups weekly, daily or real- time (oh and that includes our Clone tool as well), pick the one you prefer and you are ready to go. Automation – check!
The backup is incremental, meaning that after the initial backup, only the changes you make are tracked and uploaded. Instead of creating a 10GB backup each and every time, you just run a backup for those 2MB for your latest post. This avoids an array of problems like server timeouts and makes the backup compatible with huge websites. Quality and Reliability – check!
A recent survey showed that 63% of people have deleted files that were not backed up. It's a no-brainer, go get yourself a backup solution that works for you.
No really, why are you still reading this article? Go backup your WordPress website!