Developing blogs is underrated.
A client comes to you and asks for a site for their business: "Build me something where I can show off my services and sell my products," they might say. They don't think further than that. How will they bring users to the site? Will their business show up in Google when people search for it? How will users engage with the brand online? They don't ask themselves these questions.
Web developers, on the other hand, shouldn't only teach clients how to fish, but also help them grow their bait. Let me explain. Besides building a nice looking website, they could be offering an extra tool that becomes really useful after the implementation is done.
Company blogs – a missed opportunity for developers?
Before going into the actual arguments for company blogs, it's important that we agree on this: building the right business blog, with the right functionalities can become a project in its own right. It could even double your initial estimation, though building a blog can take minutes. And it may bring hundredfold value to the business behind it in the long run.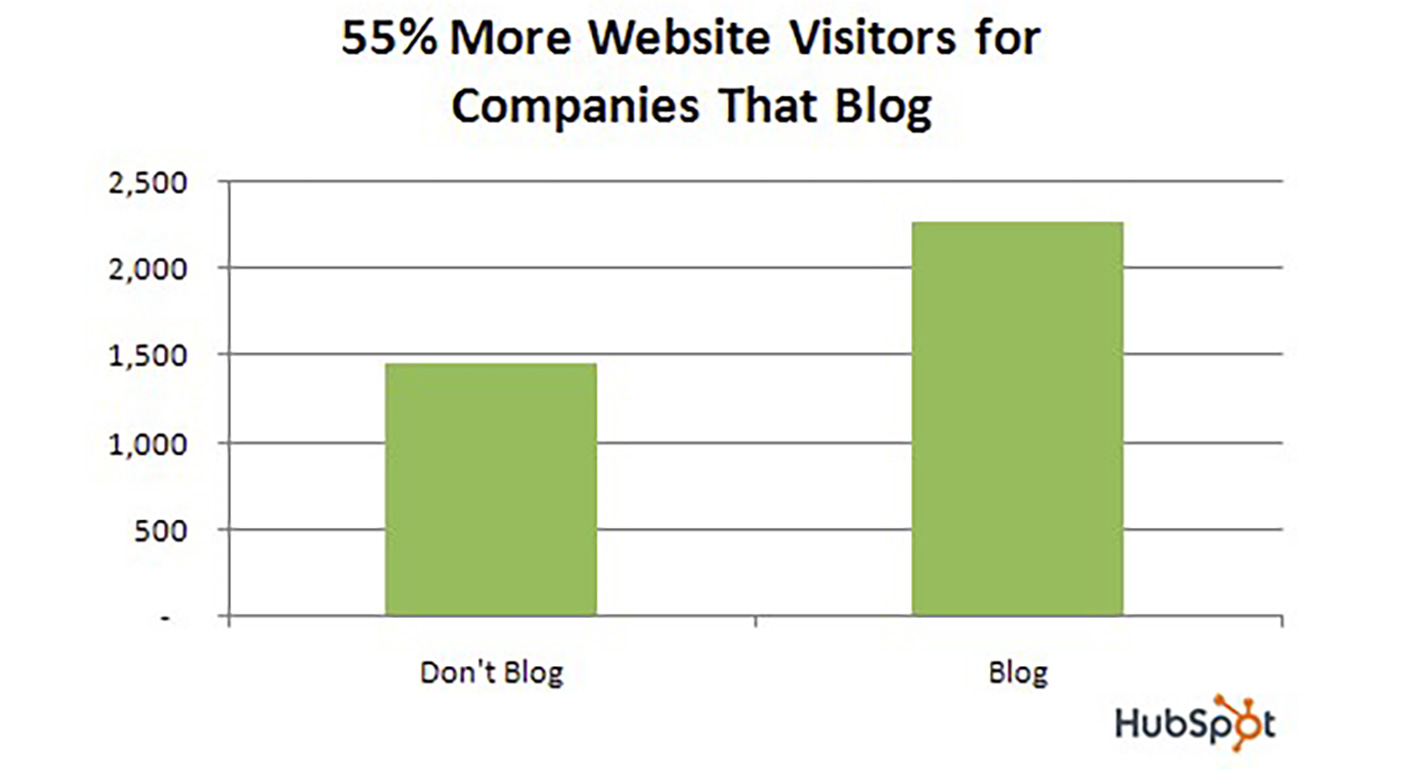 And there's a great opportunity on the market, just think of all businesses out there that don't blog. In 2017 blog content creation was given a 53% priority in the overall marketing efforts of businesses (by HubSpot's State of Inbound report). There's a room for up-selling and making some good money.
How to pitch company blogs – 10 arguments
Long story short, let's dive into the reasons you need to master when talking to clients about their desired website and what they should consider when thinking about the future of their business.
I'll be splitting the arguments in two: some more technical and others more brand-related. The first will resonate with people who have a better understanding of how the internet works. The last ones are just as important and they're connected to the business vision side of the story.
Pitching to results-oriented clients
1. Blogs help increase traffic and SEO
Generating content and growing a blog is a long-lasting process that will prove its benefits in the long run. Generating evergreen content on a blog will eventually pile up into a stash of posts that will receive traffic and SEO juice years on end.
Search engines love having content to crawl and index, so the more posts out there, the better chances of ranking higher. Also, blog content favors link building and it looks like companies who blog have 434% more indexed pages (HubSpot again).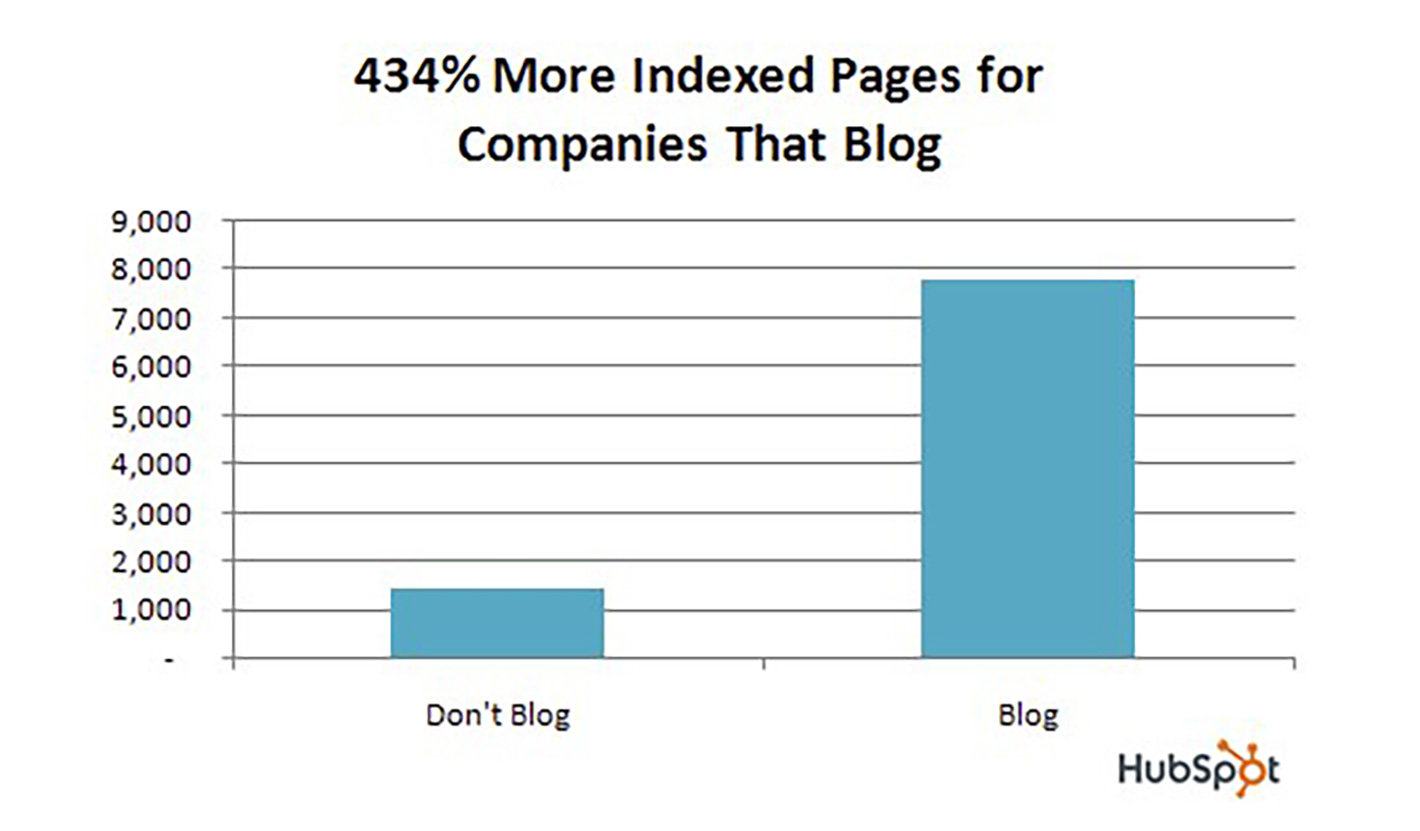 2. Blogs help generate leads
In marketing regular talk, leads are prospects people that may become customers sometime in the future. In order to "help them" with their buying decision, businesses should know who these people are or, at least, be able to contact them.
Owning a publishing platform, because this is what blogs ultimately are, will give way to means of gathering users' contact details. Here are a few ways to do it:
Newsletter subscription
Offer freebies/perks (ebooks, guides, catalogs)
Offer exclusive content (transparency reports, cheat sheets, templates)
Giveaways
Customer surveys
Opt-in forms
Webinars
Just to bring some hard data into the picture, 41% of marketers who blog daily consider blog posts the most effective in bringing in qualified leads (Search Engine Journal's annual report on the 2017 State of Digital Marketing).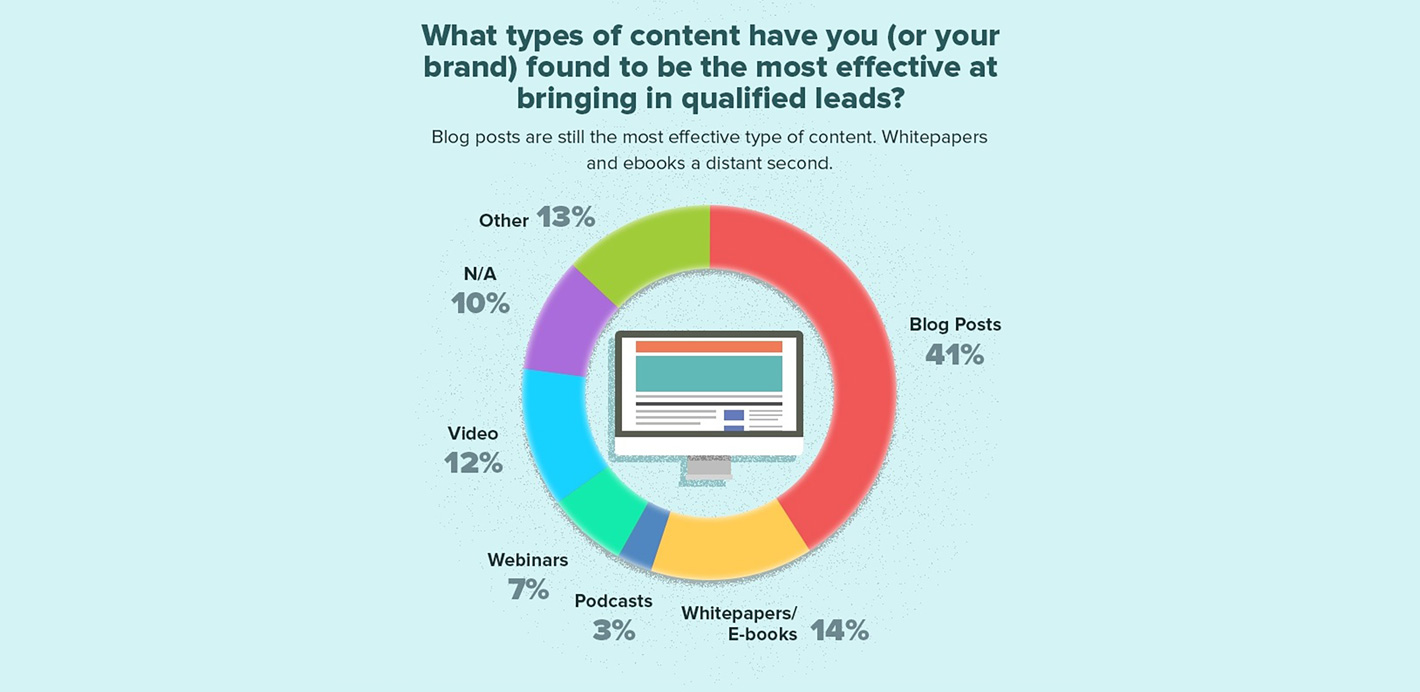 3. Blogs offer customer insights
Blog analytics are a great way to learn about a company's clients and better understand who they are and what they want.
Having various pieces of content on the site will give clients a better understanding of what users are looking for. Analytics allow tracking clicks, user location, popular topics, comments, and so much more.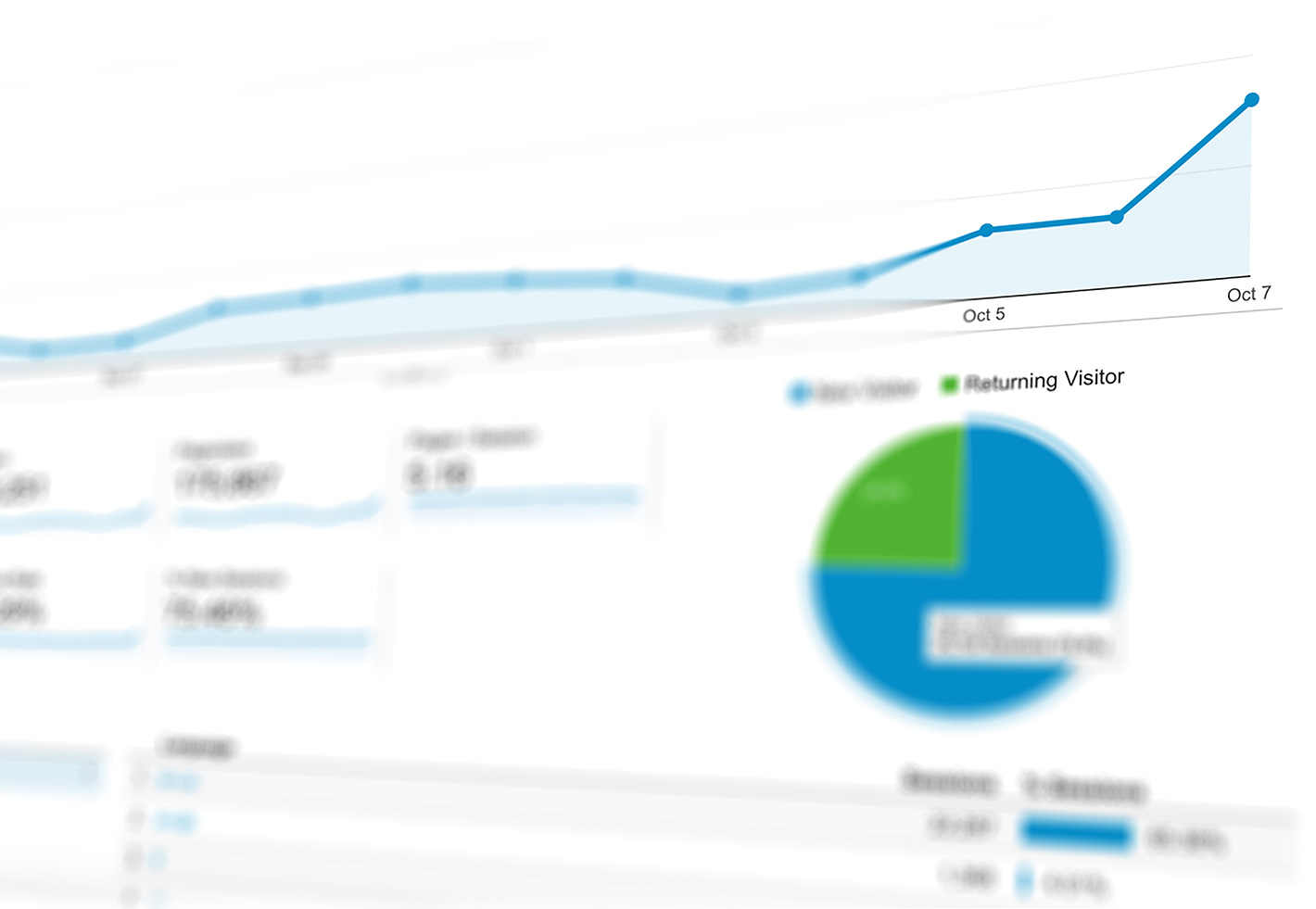 4. Blogs help hire talent
Having a blog allows companies to recruit easier. Getting to know the business through the blog will help people looking to get hired get a better picture of the company. If this is something you'd like to explore, I've found some ways to use blogs as a recruitment tool.
Along the same line, HR and internal communication departments can make use of a company blog when announcing team-related achievements or publishing posts that reflect the company culture.
5. Blogs can become a separate source of revenue
A blog with great, regular content can become a revenue stream in its own right. And a well-trafficked blog can eventually be monetized.
There are various ways to monetize a blog with ads and affiliate links among the common tactics. We won't explore this now, but it is something worth considering. Online publishing is a different type of business that requires a special set of skils, but you (and your clients) should know it's also an option.
Pitching to visionary clients
6. Blogs create authority and build trust
Having an active blog with original, quality content (editorials, market analysis, case studies, etc.) is living proof that the people behind it know what they're doing: they understand the industry they are part of and they're making a contribution.
If people have something to learn from a company blog and find the information valuable, their trust will transfer to the products/services as well.
7. Blogs help businesses differentiate from the competition
A few years back, even owning a business website was visionary. Many companies that didn't depend on the internet for selling their products or services were nowhere to be found online.
Now, most businesses understand the importance of making information about themselves available for potential clients, their partners, or future employees. And most do have at least a webpage (or a Facebook/Linkedin page) for their business.
The blog has become a key business asset. So it's worth investing in a well-maintained blog, that's updated consistently with useful information and that possesses a compelling design.
8. Blogs help shape the business
Actively using the company blog for sharing company values or documenting the company's processes can be a useful exercise for companies looking to build a long-term vision for the business.
I have seen it happening more frequently in the tech industry: blogs are giving way for company owners to write transparency reports about their company's evolution. Here's what Ionut Neagu, CEO ThemeIsle has to say, after two years of writing for his company blog:
There is no secret that 'transparency marketing' is a trending topic and can help your brand. Being among the first companies to share specific sales data and experiments did help. In the long run, it proved to be a great exercise for introspection – it led to a monthly team meeting and a way for me to communicate with the team (I work remotely, while most of the team is in an office).- Ionut Neagu, CEO ThemeIsle
9. Blogs help build partnerships
The presence of a company blog I used to work for generated some interesting proposals that came in (along with the usual spam). If you have a high-trafficked site, people will reach out to you with all kinds of proposals:
Project collaborations
Recommendations
Networking opportunities
Hiring inquiries
Advertising requests
Barter proposals
Connected services offers/discounts
Event invitations
10. Blogs give businesses a voice
Like social media, blogs are a way for companies to make themselves more transparent and ultimately more human. Just listing services and products on a website will not give stakeholders any hints about the company's values, its mission, or the people behind it. Blogging, however, will give insight into these things.
Everything you post says something about you, from the tone of voice you use to the references you make. Knowing this can give businesses a competitive advantage if they know who they're blogging for and why.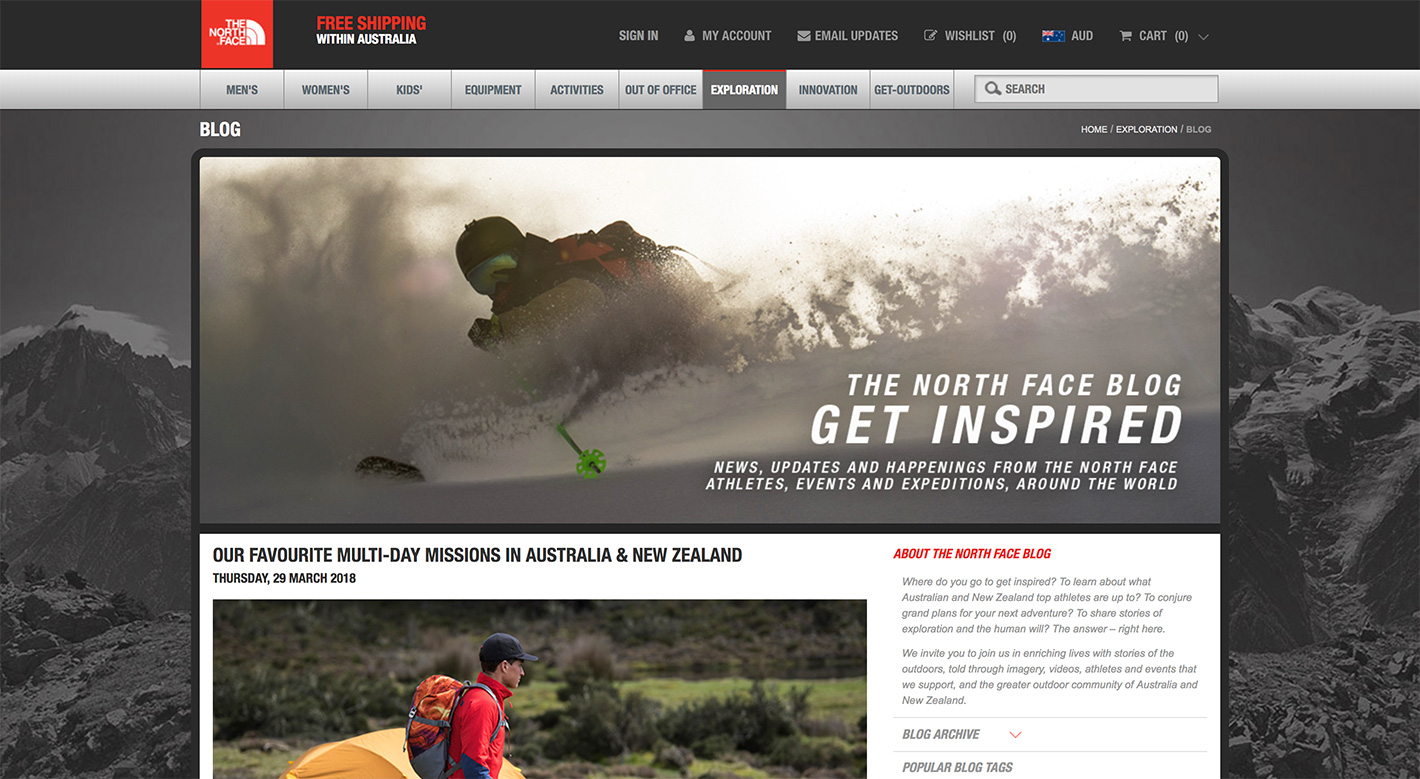 11. Blogs drive engagement and help build communities
A blog's commenting system enables readers to reach out and interact with the business and with other readers of the blog. Answering (moderating) comments also generates returning visitors.
Those who get involved (called power users or brand enthusiasts) are vectors that can drive the business forward. A blog's community is also the first step towards bigger initiatives like meetups or crowdfunding campaigns.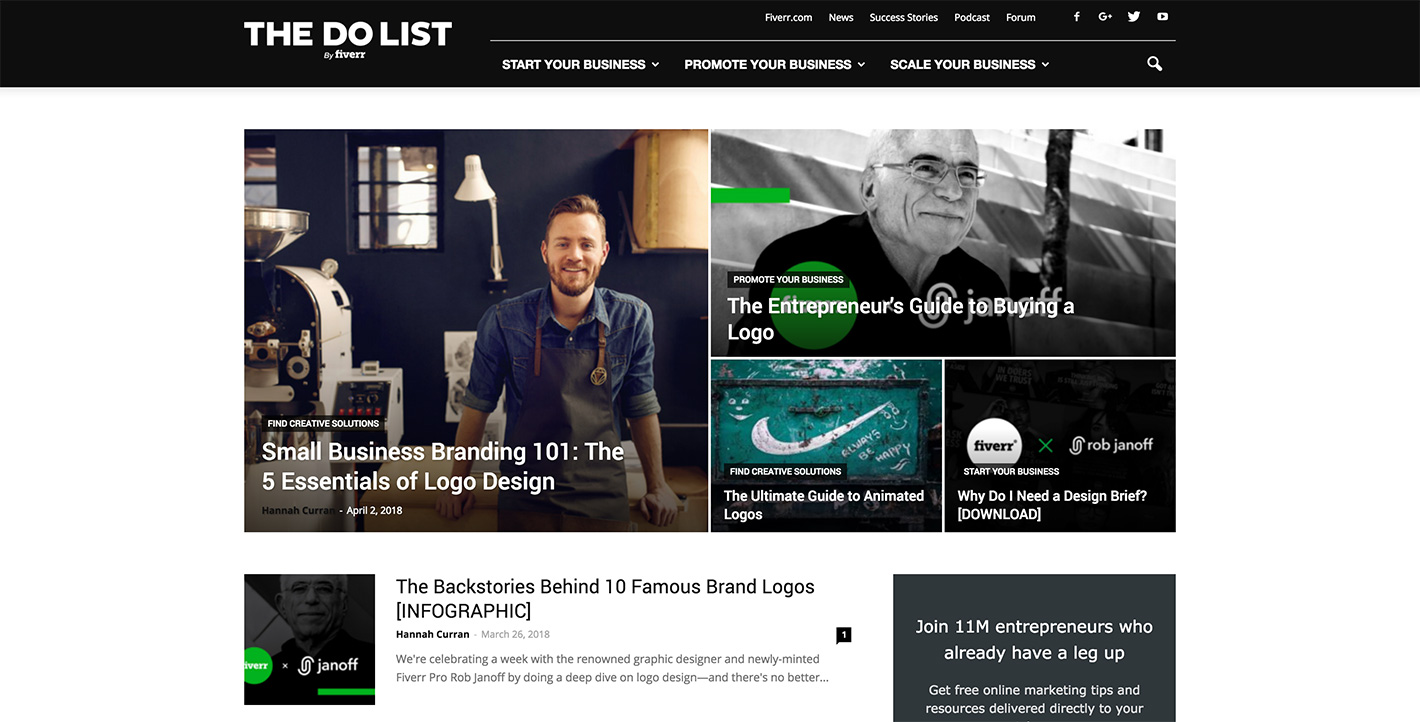 Some final thoughts
However picky or narrow-minded a client may be, at least one of the arguments listed above should help you when discussing a new or even an old project. For me, the most appealing of them and where I can see the most benefits is #9 (partnerships).
Now before getting to work and starting to build some awesome company blogs, make sure you ask the right questions and help clients decide how they will use it and who it's for. Also, set the right expectations: traffic and SEO improvements come after a longer period of consistent blogging.
What interesting company blogs have you worked on lately? What arguments did you find clients respond to best and what are their concerns? Share your own experiences in the comments below!
SaveSave
SaveSave