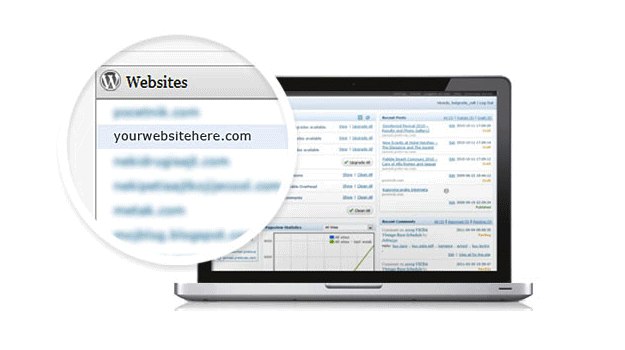 It has been an exciting year for ManageWP so far. We surpassed 100,000 managed sites and attended our first WordCamp event (which left our CMO James Mowery feeling somewhat worse for wear). Oh, and there was the small matter of officially launching ManageWP.
As you will have learnt if you read our recent post on the ManageWP team meet up in Belgrade (a truly international affair), since the launch we have been busily reinvesting a huge proportion of users' membership fees into the ongoing development of ManageWP. Whilst we know that the multitude of features already available as part of a ManageWP subscription is a dream come true for many WordPress users, that's no reason to not improve and expand upon the capabilities of the product even further.
With that in mind, and with the first quarter of 2012 already behind us, we thought that now would be a good time to review the best new ManageWP features of the year (so far). We are ramping up our efforts on a daily basis, so if you like what we've had to offer over the past few months, you are going to love what is to come.
10. Favorite Websites
The core aim of ManageWP is of course to save you time. And it is often the little things that make a difference – such as using WordPress' Distraction Free Editor to vastly improve your blogging productivity. So although adding a favorite websites option may on the face of it seem like a fairly inconsequential feature, it can save you valuable seconds every single time you login to the ManageWP dashboard.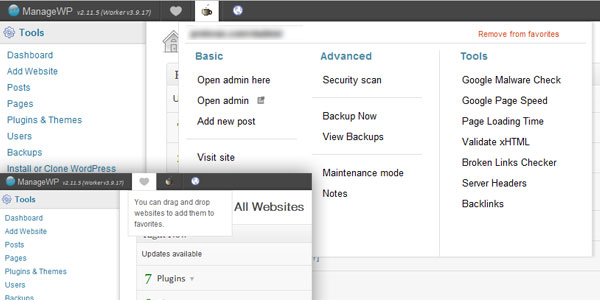 As you can see from the above screenshot, the Favorite Websites feature allows you to access select websites with just one click. Quick and easy!
9. Post Revision Control
WordPress allows posts to be saved in two different ways. Firstly, it autosaves every 30 seconds (but overwrites the same copy every time). Secondly, it allows you to manually save a post revision by hitting the "Save Draft" button. Each manual save creates a new post revision file – which can take up a lot of space and create quite a mess.
No need to worry though – ManageWP has a feature that allows you to control the number of post revisions that are saved per post – across your entire portfolio of websites. Just set your preferences from your General Settings, and you're good to go!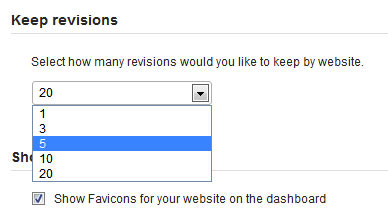 8. Maintenance Mode
Okay, a confession – this is the first of three features that were promoted at the very end of last year. They're not strictly 2012 features, but they're so close as to warrant inclusion.
We recognized that having a quick and easy maintenance mode placeholder for your portfolio of sites could be extremely handy, so naturally, we built the feature into ManageWP: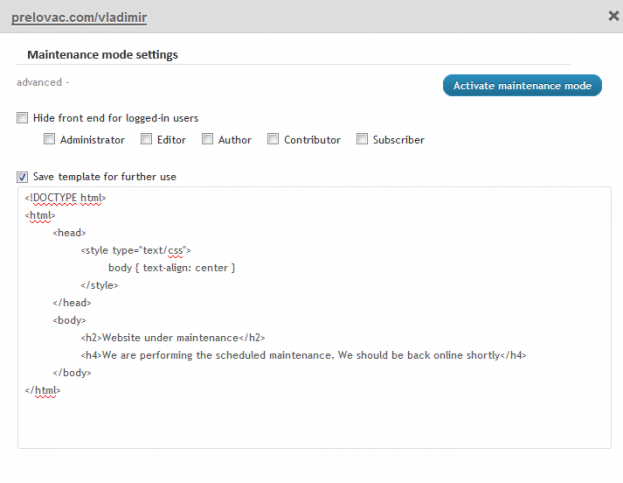 You can easily edit the page that visitors see whilst your site is in maintenance mode, and you can also hide said page from logged in users (of various permission levels).
7. Website Tools
We don't mind sharing the love here at ManageWP. There are many great 3rd party optimization and analysis tools out there, and we figured that you might like access to a select few from your dashboard, rather than having to access each one independently. So we placed them right on the site options menu for you: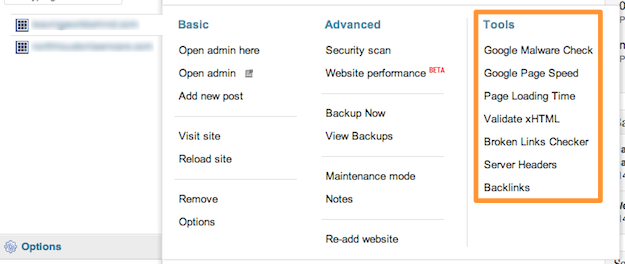 Then we wrote a blog post showing you the benefits of using each one. Enjoy!
6. Uptime Monitoring
Time is money, as the heavily 0ver-used phrase goes, and website downtime can be an absolute nightmare. The fact is, you would like to have peace of mind that your site is up and running at any given moment. Moreover, you'd also like to know if your hosting company is not staying true to their percentage uptime promises.
We took care of both of these requirements in one with our uptime monitoring feature: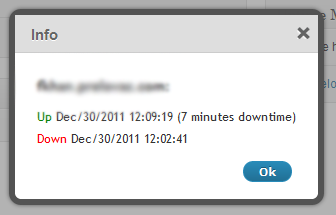 You can set the feature up so that you receive email or even SMS alerts whenever your site goes down, which allows you to assess the problem in real time.
5. Run Code Snippets
WordPress is all about sharing the love. It is after all an open source product that has in itself spawned literally tens of thousands of open source themes and plugins.
So whenever its possible, we like to promote the spirit of sharing. With that in mind, we created a centralized area in which you can save PHP code snippets for use across your whole portfolio, and served up the option to make your snippets publicly available, so that other ManageWP users can have the benefit of them too.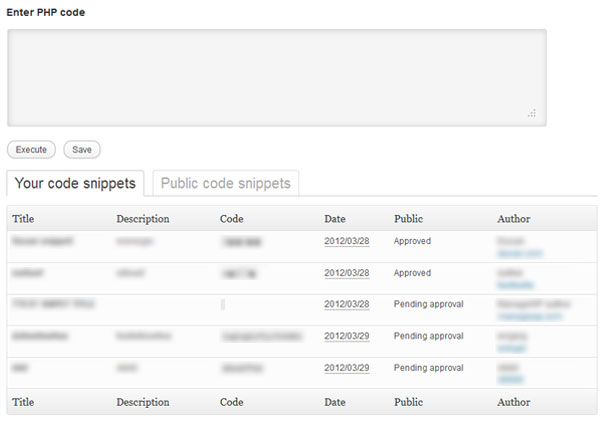 Stay tuned, because are going to publish an in-depth post on this feature very soon.
4. Dropbox Integration & Theme/Plugin Installation
For those of you who don't know, Dropbox automatically backs up and synchronizes chosen files and folders in a completely seamless manner. The files sit in a directory on your PC like any other, but backed up copies are safe and sound in the cloud.
So we thought it would be a good idea for ManageWP to offer up advanced integration with this extremely useful tool. We started with automated backups to Dropbox, and recently followed it up with the ability to install themes and plugins to multiple sites from Dropbox: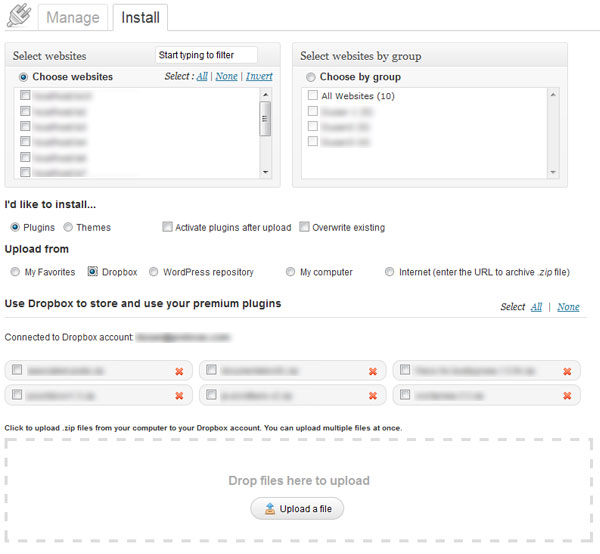 3. Website Performance Scan Tool
We keep coming back to the topic of site load speed on the ManageWP blog (primarily here and here), but with good reason – it is extremely important to the success of a website. With that in mind, we thought that integrating the renowned Google Page Speed and Yahoo! YSlow optimization analysis tools with ManageWP would be a good idea.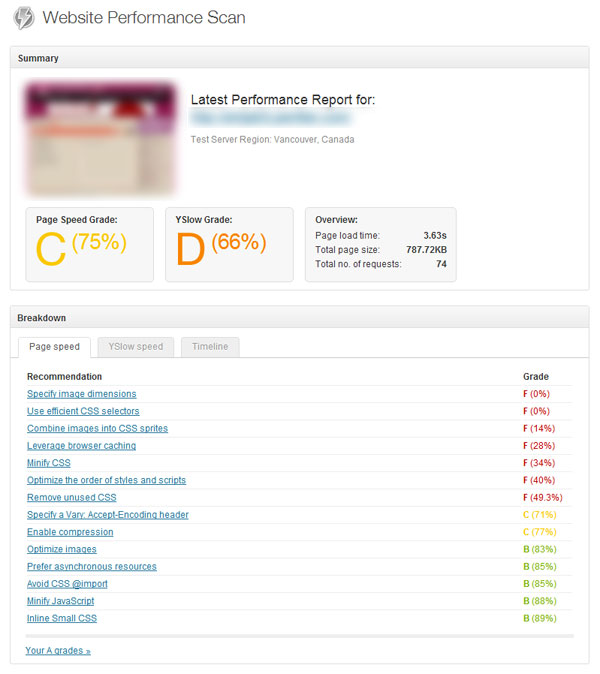 As you can see, the tool combines everything into one intuitive display, featuring overall grades in addition to specific improvement suggestions. We will be writing up a full guide on this feature shortly, so stay tuned!
2. SEO Statistics
When it comes to analyzing the performance of your website, it is all too easy to get lost in a sea of data. Which is why we created a tool that can gather a wealth of information for you, but also allows you to customize your view depending upon your specific requirements.

You can now also export this data into CSV and PDF files for further analysis and manipulation.
1. Keyword Rank Tracking
Finally we have our rank tracking feature – something that we saw fit to feature in its own article recently. And with good reason – it offers the kind of functionality alone that you would have to pay good money for – all from within your ManageWP dashboard. It's a rank tracking addict's dream, with charts and graphs galore.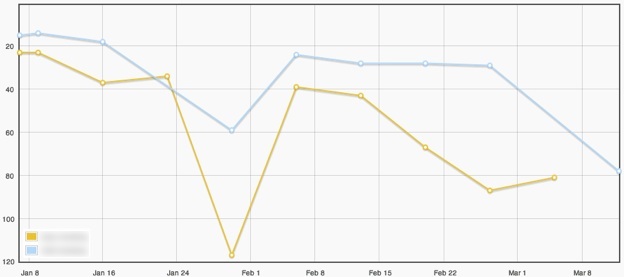 What Future Features Do YOU Want To See?
We are always working on new features, and a lot of the ideas come directly from ManageWP users. So don't be shy – what new features would you like to see? Let us know in the comments section!