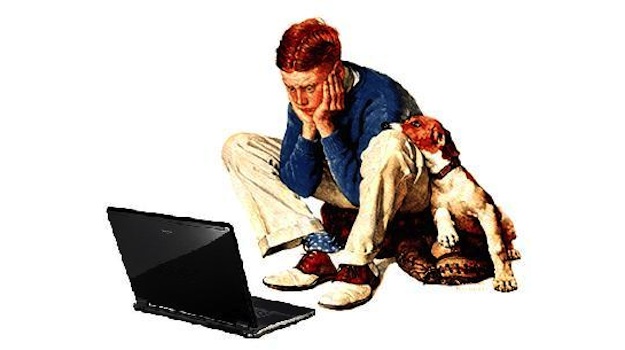 Recently I've been pondering on the value of blogging as a means of publishing content on the web.
Since I started blogging I've never really stopped to consider whether or not it's "right" for me — I've simply taken it for granted as the done thing. But as my blogging skills have developed I have become far more aware of how important it is to direct visitors to the best content on your site. By default, blogging is not conducive to such a navigational environment.
With that in mind, in this article I want to explore whether blogging is the best content publishing format for WordPress users, or if there is a better way for people who are seeking a specific solution.
What is a Blog?
"Blogging" is a pretty loose term which means many things to many people. Here is Wikipedia's definition:
A blog … is a discussion or informational site published on the World Wide Web and consisting of discrete entries ("posts") typically displayed in reverse chronological order (the most recent post appears first).
That's as good a definition as any, and essentially the definition I will refer to for the purposes of this post. The key thing to bear in mind is this — whilst a blog can be equipped with all sorts of bells and whistles that arguably turn it into something different, the fundamental structure is always as Wikipedia defines it.
Is WordPress a Blogging Platform?
This question typically spurs heated debate, but in my opinion, the answer is "yes and no".
WordPress isn't a "true" Content Management System (CMS) — certainly not out of the box anyway. It doesn't offer all of the features you might expect from a bespoke CMS — you just have to speak to an editor of a big news site to understand that.
However, neither is it "just" a blogging platform. It offers an enormous amount of functionality and its capabilities via plugin and theme extensions are near-endless. With WordPress you can achieve just about anything within the realms of online content publication, but it is primarily developed as a solid blogging platform. How far you take it beyond that is entirely up to you.
The key point is this — if you are a WordPress user, you have a choice. You don't have to stick with a vanilla blogging format.
What are Blogging's Strengths and Weaknesses?
Just about anyone can get up and running with a blog quickly and easily — blogging's ease of use is perhaps its greatest strength. Web publishing was once the realm of computer-savvy types who were willing to learn a bit of HTML, but that is no longer the case. With WordPress and a simple instructional video, anyone who has used a computer before can blog.
But its strength is also its Achilles' heel. It's so damn easy to publish content on a blog that most bloggers take a rather lackadaisical approach to content creation. The majority of blogs out there — even huge ones (especially huge ones?) use taxonomies as if they're going out of fashion, with tens of categories and hundreds of tags. It gets to a point where they are all but useless to the end user.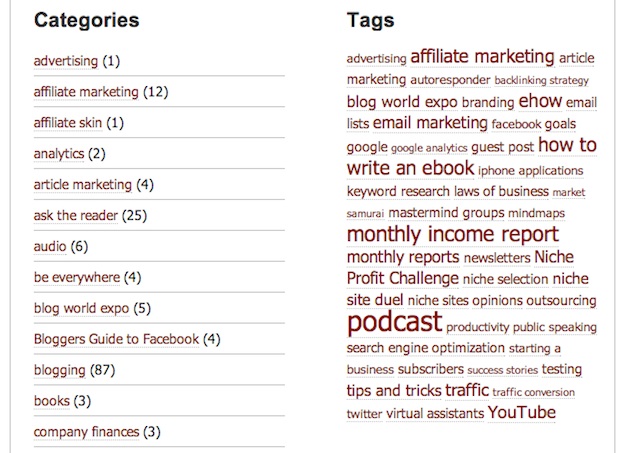 If you pick a blog at random, more likely than not you will find it difficult to navigate effectively through archived content. They may have some kind of date-based archive or a huge list of poorly-considered categories, if you're lucky. The focus will probably be on current posts, which may be fine for news sites and the like, but not for those of us who want to build up a library of evergreen content, it just doesn't cut the mustard.
What Are the Alternatives?
You could of course try another CMS, but that wouldn't actually resolve the situation. WordPress is awesome, and it isn't the problem. In my opinion, the problem is your approach — the way in which you decide to leverage WordPress' capabilities.
When you make the decision that you want to offer more than just a blogging experience to your users, that's the point at whichWordPress stops holding your hand. That's the point at which you have to educate yourself and make decisions about what is best for your visitors in terms of giving them the best of what your site has to offer.
It certainly isn't easy — we're wandering into the realms of usability, which is arguably more of an art than a science. But the more you ask yourself "how can I arrange my blog so that visitors have the best chance of seeing my best content?", the more clear it becomes that a cookie cutter blog format is woefully inadequate.
So What Now?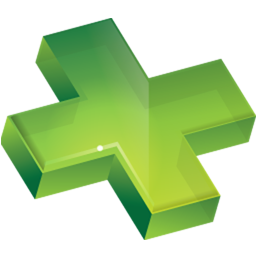 I am settling on a format that I call "blog plus".
It's still essentially a blog — the reverse chronological posting order, categories, tags — they're all still present and correct. However, I am strict with my taxonomies and create specific pages that intend to vastly improve the ease with which visitors can navigate to (a) my best content and (b) any particular topic/category within my blog with ease. It's more a way of thinking than anything else.
In the coming weeks I will be sharing the ways in which I will be altering my own blog to provide what I think will be a better user experience. I'd love to know what you think, so please fire away in the comments section!
Creative Commons image courtesy of Mike Licht, NotionsCapital.com