This year will be marked as the year of the rise of online WordPress communities. For a couple of years prior to this, Twitter seemed to have captured and held the dominance over the most of the WordPress community buzz.
Recently there seems to have been an obvious rise in the popularity of online communities organized around specific sites or groups.
WordPress News Sites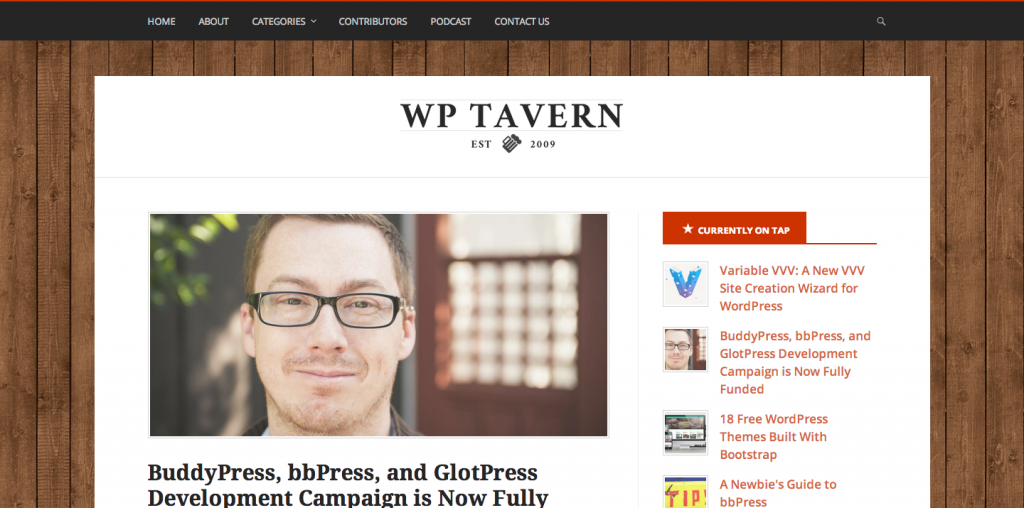 WPTavern seems to be the site of the hour when editorial WordPress news coverage is concerned. It features top quality writing, probably the liveliest community and the highest comments per post ratio.  Sarah and Jeff are really the top WordPress journalist of the moment doing an amazing job of keeping us all informed about important events in the WordPress scene.
The worthy mention goes to Torquemag which features wide coverage but somewhat smaller engagement from the readers.
WordPress Community Sites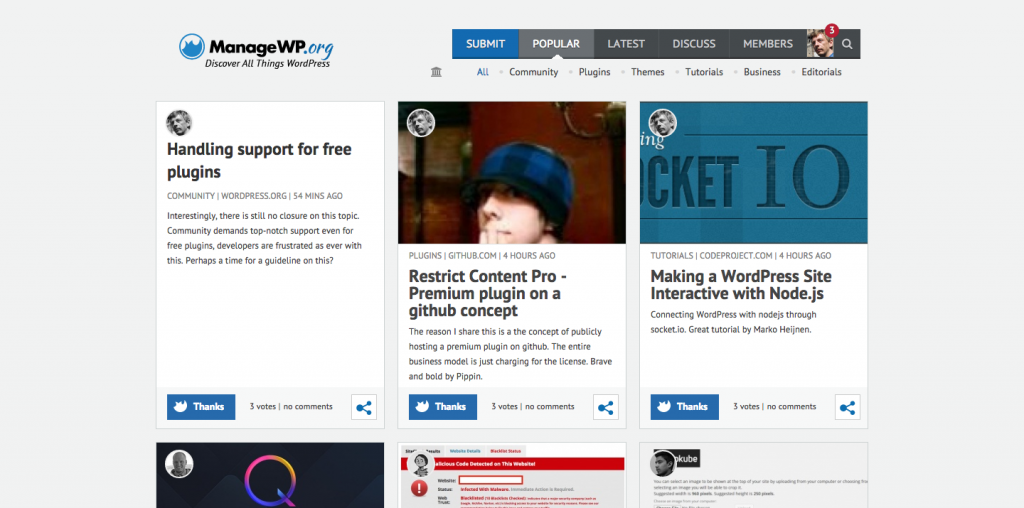 Our own ManageWP.org community started out as a 'reddit for WordPress'. It established itself as a site that captures the pulse of the WordPress ecosystem, and the main driving force of the community is the high standard of quality, no spam, strict content curation and strong membership. ManageWP.org helped discover over 1,500 new blogs and authors and with the launch of the Plugin Discovery Tool hopes to help discover best new plugins and plugin authors. Our future plans include creating a real-time WordPress events calendar.
WPChat is a growing community for online WordPress discussions with high quality content and strong membership. The simple and easy to use interface help it with gaining momentum within the community thus quickly expanding its userbase and reach.
WPClipboard is the newcomer to the scene, trying to organize all the timeless WordPress content in one place. Its success will probably be dependent on the standard of quality of the content shown on the site.
Third-party Hosted Communities

The Advanced WordPress Facebook group is similar to WPChat but is much larger and restricted only to Facebook users. It is also probably the biggest community of its type, with over 11,000 members. Since I deleted Facebook at the beginning of this year I was unable to follow the activity here, but it should have retained its high standard.
WordPress and ProWordPress sub-reddits are not as active but sometimes good discussions can be found.
Prismatic is an automated content aggregator (like Flipboard or Zite) and it features a WordPress category with all kind of posts scooped from the Web.
Occasionally an interesting article will pop up on Inbound.org, popular inbound marketing and SEO community.
I really like how the online communities scene is growing and reviving after several WordPress-centric sites have been shut down in the past few years.
But there is one thing that I am currently missing. Going beyond online and into print. A printed WordPress publication! If anyone would like to start one, please get in touch 🙂