Cornucopia.
That's what WordPress is – a platform overflowing with plugins and themes and new ways to do neat things with your site. Plugin developers find boring ways to do cool things, cool ways to do boring things, and, best of all, cool ways to do cool things.
Working with WordPress exposes us to all of these options, and that exposure can make these options seem like no big deal. But when you think about it, it's clear that WordPress is unique in the vast choices it offers.
That's why I want to know which plugins (or other WordPress-related solutions) are your favorite. What can't you live without? What do you think other people should really know about? In this post, I'll briefly overview a handful of good plugins and solutions. But that's just to get you thinking: I'd love to have you join the discussion in the comments!
Anti-Spam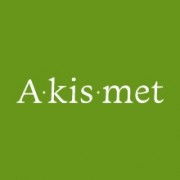 We've posted about anti-spam plugins on the ManageWP blog before. The reason for that is that spam is awful, and we all want to avoid it. Like a comic book superhero, a plugin might be able to save the day.
A site bogged down in comment spam is super shady, but a world where you must moderate and approve every single comment posted to your blog is tiresome and inefficient. If you can use a plugin to eliminate most spam, you'll be in a good spot. Here are some nice choices:
Contact Forms
Blogging is social, so you should have a few different ways for people to get in touch with you. Contact forms are one great way to do that.
But they don't end there: forms can be used for so much more than simply dumping a message into your email. You can use forms to survey readers, collect information, or track registrations for an event. With a bit of creativity, I once used a form to make my own WordPress Mad Libs.
Here are a few of the more popular plugins:
SEO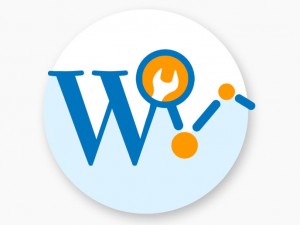 Search engine optimization? Yes, there's a plugin for that. When you're trying to rank well in search engines, using a variety of tools can be useful. Different sites will take their SEO to different levels, and tutorials abound all over the web, it's still nice to have a plugin that can help you out.
Is one SEO plugin better than others at certain aspects of SEO? Are you using a plugin that's up to date with how Google sorts results? These are questions to consider as you pick an SEO plugin, and they're questions to answer in the comments section below this post. Here are three great options:
Analytics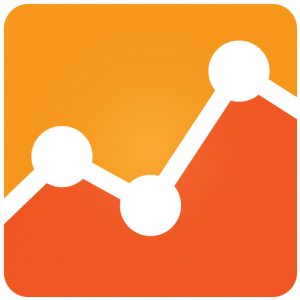 As you tinker with your site, trying to get higher rankings in Google, you'll want to track how well you're doing. That's analytics. Of course, analytics is so much more: it refers to measurements of every aspect of your site, from keyword rankings to bounce rate to average visit length and so on.
A few weeks ago, I did a post examining a few WordPress analytics options.
ManageWP provides a simple way to view pageviews on your sites, as does Jetpack's WordPress.com Stats. These tools are good for day-to-day tracking.
But not all analytics approaches will involve WordPress plugins. Google Analytics is the king of in-depth analysis. If you want to dig into every metric imaginable for your site, that's where you go. Plugins like Google Analytics for WordPress make it easy to link your website to your Analytics account. Click and StatCounter are other contenders for in-depth analysis.
Social Media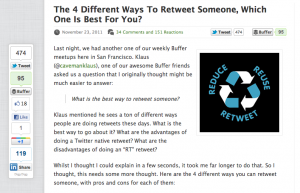 Social sharing drives a lot of traffic these days. One person shares a post with their Facebook friends, who shares it with their friends, and so on—that's how things go viral. Social media plugins make it easier for users to share your content with others, which draws traffic to you.
A lot of social media plugins enable a number of social sharing buttons by each of your posts, so that readers can share them to many different social networks. Other plugins find other ways to tap into the power of social media. Here you go:
Publishing and Writing
WordPress is your own publishing platform, which is why it's great to see plugins and solutions that help you better write and publish content. Plugins in this area range from solutions to help you manage your publishing schedule to add-ons that help you put the information you want around posts.
Let's see:
Security
Everyone wants to protect their site from viruses and hackers. One innovative app for that is Clef, which integrates with WordPress and creates a digital signature on your phone that then replaces the need for usernames and passwords.
Then there are more general security plugins that aim to bolster the overall safety of your site. Here are a few:
Search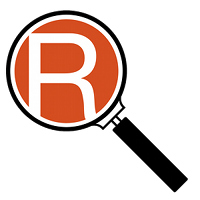 WordPress's native search, while it's slowly been improving, is still a long ways off from being adequate. Luckily, all it takes to give your visitors an excellent search experience is a single plugin:
Site Speed
Going crazy like a small, sweet-toothed child in a very large candy store and installing too many plugins can slow your site down. It's something to be careful of. But either way, there are plugins out there that exist solely to up your site's speed.
Most of these involve caching content:
Conclusion – Your Turn
By now it's pretty clear that WordPress has a lot of awesome plugins. But I know that I haven't touched on every stellar plugin out there. There are wonderful plugins that I didn't mention. There are even whole types of plugin that I didn't have time to delve into: forum functionality, site backups, email list extensions, image slideshows, and links.
I don't know them all. That's where you come in.
Let's start a conversation. What are your favorite plugins or solutions, WordPress extensions that you couldn't live without? Why? Let us know in the comments below!
Creative Commons image courtesy of Heseinberg Media (edited to reduce file size)