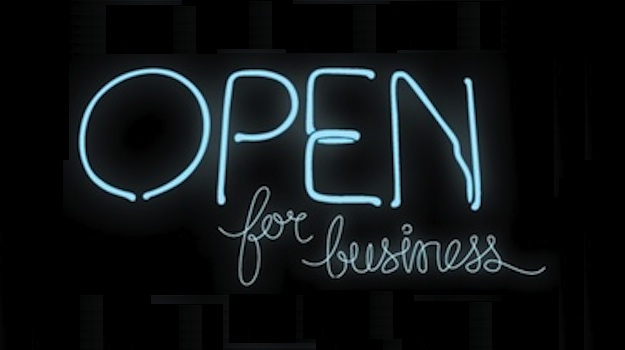 This post is part of a series on building better WordPress blogs. You can find links to all posts in the series at the bottom of this page.
According to the 2011 Free Agent Survey, over 40% of working individuals in the USA now consider themselves "free agents" — someone who consults, does freelance work, or runs their own business.
Although the "make money online" dream of semi-passive income is possible, freelancing represents a viable and immediate means of making money. I say this from personal experience, having quit my job at the end of last year to grow my own freelancing business.
The single biggest contributor (quite inadvertently) to my fledgling business in 2011 was my blog. It wasn't long before I had to stop looking for jobs — prospective clients were coming to me. That is the power of having a platform.
With that in mind, I have created this guide to assist any aspiring freelancer who has yet to fully leverage the power of blogging in building their business.
Setting Up Your Blog
As someone who wants to project a professional image, self-hosted WordPress is the best option for any freelancer. You will have full control and ownership over your site, and the ability to tweak and optimize it as you please. I would strongly recommend that you stay away from platforms such as WordPress.com and Tumblr — in my opinion, they do not project a professional image (not to mention their limitations).
You may be on a tight budget, but that needn't be much of an issue with self-hosted WordPress — all you will need to pay is around $10 for a domain name, and a few bucks per month for your hosting.
Purchasing your own domain and hosting and setting up a self-hosted WordPress blog is a pretty simple process — just check out these two posts:
Once you have set up your own WordPress blog, it's time to move onto your site's design.
Choosing a Theme
For most freelancers, their blog's theme is going to be of some importance.
Graphic designers and other creatively minded folk will of course need to demonstrate their design prowess through their blog, so an impactful design will be vital. On the other hand, freelancers within other industries (say freelancer writers) will probably attach less importance to their theme. You only have to look at Carol Tice's (a very successful freelancer writer) blog to see that design is not the number one priority:
But as a general statement, I would argue that your blog's theme is an opportunity to make a positive impression, so you should spend some time making sure that your site presents well. Whilst there is nothing wrong with using say the default Twenty Twelve theme, you may want to look further abroad to find something a little more unique.
The key in choosing a theme is to find something that presents your work in a positive light — whether it is your portfolio, testimonials, recommendations, clippings, or anything else. Therefore, the theme requirements for freelancers are not the same across the board — photographers might want an image-rich theme, whilst writers might want a very clean and simplistic design.
With that said, I am not going to make any specific suggestions, but will point you in the direction of this excellent collection of 30 WordPress themes for freelancers. These themes will set you back between $30-$50.
If you are not sure how to install a WordPress theme, check our step by step instructions in our post on how to create a personal blog.
Picking Plugins
Our first recommendation when starting a new WordPress site is always to consult our list of essential WordPress plugins. Your needs may be relatively straightforward, but I would recommend the following as a bare minimum:
If you are going to be publishing blog posts with comments, you will also want Akismet.
Beyond that, there are a bunch of plugins out there developed with freelancers in mind. Here is a selection of my favorites:
What Next?
Generally speaking, a freelancer's site has two objectives:
To serve as a "hub" to which you can direct people who are interested in your services
To generate business from direct referrals (i.e. leads who stumble across your site)
Once your site is up and running, it can fulfill that first objective immediately — just refer people to it. The second step is a little more complicated, and will require a considerable amount of work. However, the payoff can be huge (i.e. it can result in a consistent flow of fresh leads for your business).
The approach you take to promotion will probably vary depending upon the type of freelancer you are, and I do not intend to go into detail in this post. However, I will say that you need two things in order to turn your blog into a referral machine:
Content
Exposure
You need to have something on your site for people to see, and then you need to drive people to that content. This can be done via social media, search engines, and even offline advertising. Freelance Switch has published two excellent non-technical but highly strategic posts that can help you on this front:
What Does Your Freelance Site Look Like?
If you are a freelancer, I'd love for you to share your own personal experiences. What themes and plugins do you favor? Do you have any freelance-specific tips for WordPress users? Let us know in the comments section!
The Building Better WordPress Blogs Series
Creative Commons image courtesy of  opensourceway