When we started working on the Safe Updates feature, we wanted to give you a better way to update WordPress websites. Now it's time to tackle the other challenge: Running Safe Updates across multiple websites unattended, while you're drinking coffee and watching Netflix.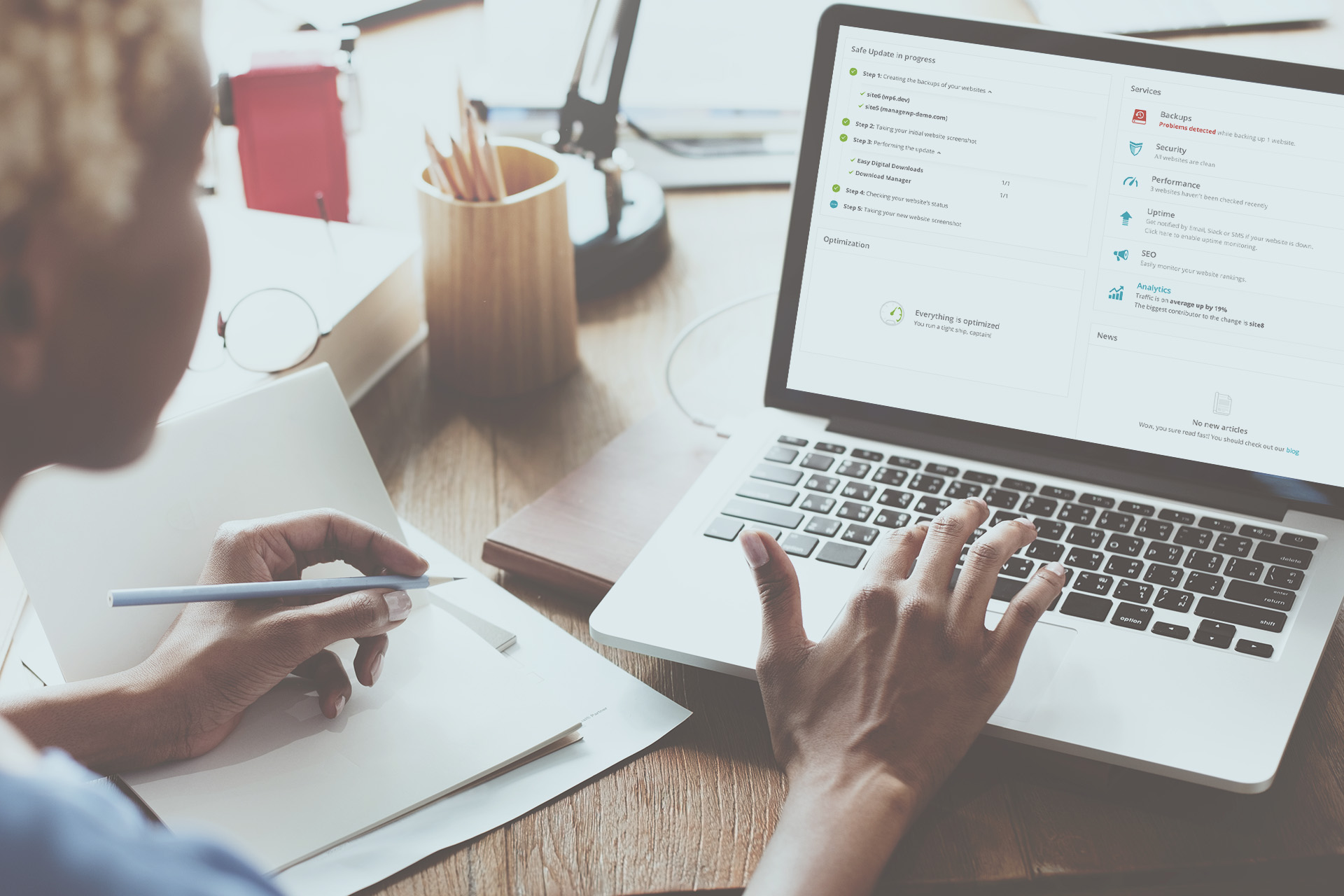 Safe Updates has been launched in April 2017. We've constantly been tracking and improving the success rate, with 45,169 safe updates performed to date. And now that we rolled out the automated restore capability on July 20, we performed 34 automated rollbacks, with 100% success rate.
So we've got the reliability part nailed down. The next logical step is to take one of the things you love most about ManageWP – being able to run WordPress core, plugin & theme updates with a click, and apply it to Safe Updates.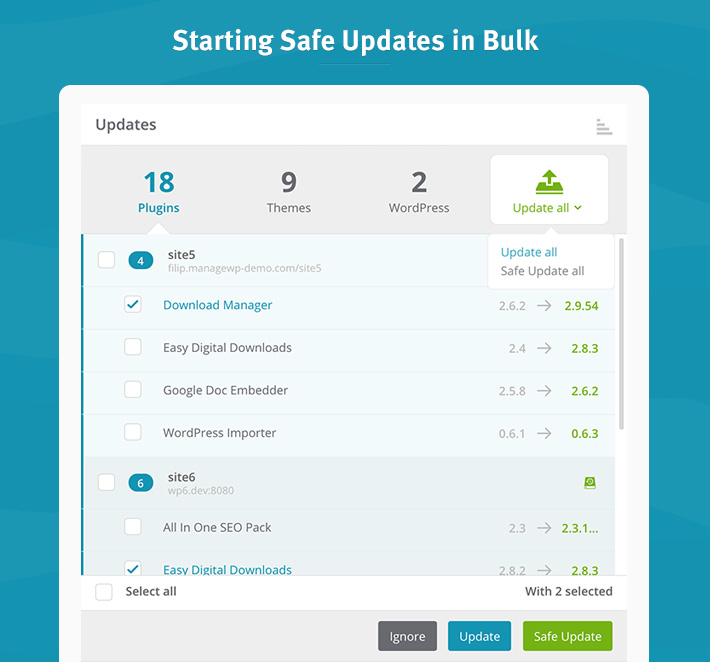 When you log into your ManageWP dashboard, you will see the new Safe Updates button in the Updates widget, on the Overview tab. Mark whichever updates you want to run, and hit that button. The Updates widget will show you the progress for each website, so you're free to shift focus on other matters.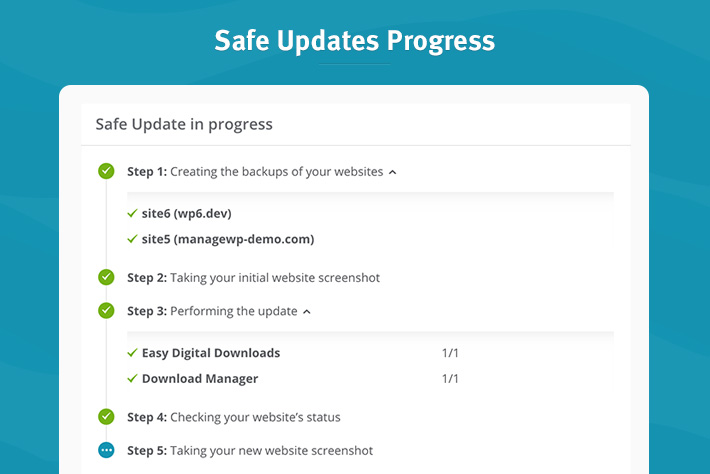 Once the job is done, you'll get a notification, so you can run through them to confirm that everything is in order.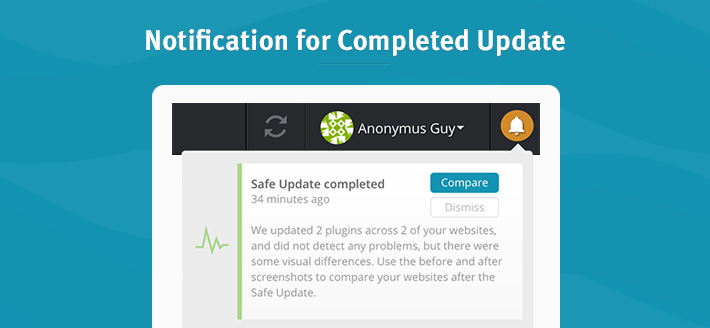 Safe Updates in the future
If you're using Safe Updates, you're already doing your WordPress updates in the most reliable way. But that doesn't mean that we can't improve. We will keep improving the success rate and the issue detection capability, but we also need your feedback: are we doing a good job? What's missing from Safe Updates? Is Blade Runner 2049 going to be a worthy sequel? We want to know.
FAQ
What is the difference between the regular bulk update and the bulk Safe Update?
Safe Update is more reliable. We do a backup of your sites just before the update, so you could roll back the update if something goes wrong. We also do a couple of different checks to confirm the success. The Safe Update steps are laid out here.
Should I use the visual comparison option when I run Safe Updates in bulk?
Depends. Visual comparison step takes extra time, so if you are in a hurry, skip it. On the other hand, if you leave the update unattended and come back after a while, you can afford to have that extra step.
Does Safe Updates cost extra?
No. It does require a premium Backup add-on on that website since we need the backup to roll back if something goes wrong, but Safe Updates itself does not cost extra – just like the Clone add-on.