Today I had the opportunity to sit down and to talk to Ivan Bjelajac, our Operating Director, at the GoDaddy Belgrade office. This interview will shed light on how Ivan makes his decisions as a leader, who influenced him, and what are the most important qualities he looks for in his employees. Ivan has been with ManageWP since 2012, working as the Head of Customer Care, COO and then CEO before the GoDaddy acquisition, and now he is the Operating Director of the first European GoDaddy office.
Starting with Ivan, the aim of this series of interviews is to help you better understand who are the GoDaddy managers, and how are they shaping the culture and product of the company. I hope to capture their ideas, their vision and their charisma in these interviews. So, let's get started.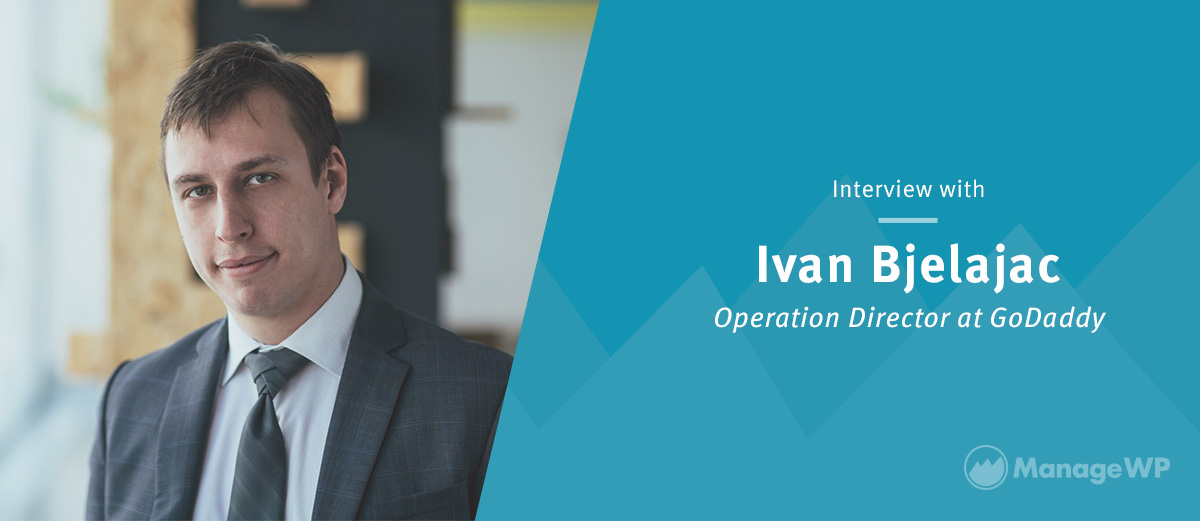 Can you name a person who has had a tremendous impact on you as a leader? Maybe someone who has been a mentor to you? Why and how did this person impact your life?
If I can pick and choose Kevin Garnett has always been someone I looked up to, and a lot of what he believed in applies to business today. For those of you who don't know him he is an NBA legend, winning NBA Most Valuable Player Award, NBA Defensive Player of the year, and leading the Timberwolves to eight consecutive playoff appearances.
For me Kevin is the epitome of hard work, team focused and playing the game the right way.
In business, like in sport, execution is always more important than the idea itself and execution requires a lot of commitment. 
Garnett once said,
They say no matter how hard you work, there's always someone somewhere working harder than you. Guess what … I'm that someone.
This quote inspires me to be a better leader, and I will always trust the process when it comes to leading a team, a company or a basketball match.
In order to execute something you need to feel like you fully own the outcome.
That's why I try to let people make their own choices. While I offer understanding and mentorship I let people make their own choices by using the information available to them.
What are the most important decisions you make as the Operating Director at GoDaddy Belgrade?
Nowadays I am less involved on the product side of things. With the rapid growth of GoDaddy presence in Europe, and the GoDaddy Belgrade office my focus lies on hiring. Making a good hire can make or break a company, and I try to help my managers set good processes in order to hire the best possible people for their team. When we hire someone we don't only look at their skills, but also at their work ethic, as well as if that person would fit into the GoDaddy culture. People perform their best when they feel comfortable in their work environment, that's why having that cultural match is key to hiring. It's also the hardest thing to test or understand when you meet new candidates. For the past 5 years I have been in a position to hire others, although I have learned a lot, I still sometimes make mistakes and people surprise me.
What are you doing to ensure you continue to grow and develop as a leader?
I think that one should never stop learning, so I am quite strict on myself when it comes to personal development. To be a good leader you need to understand people, how they think and what's important to them. Travel has taught me a lot about people, and has widened my horizons. I always enjoy trying something new, experiencing a new culture and way of thinking.
I am also currently enrolled on post graduate studies, and I plan to complete my Executive MBA. It's never too late to go back to school. I enjoy reading and see a lot of value in books. For leaderships guidance I look to Ricardo Semler, his books have taught me a lot.  However, I have to admit I learn most from the people around me. I am lucky that at GoDaddy I am surrounded by intelligent, passionate people, some of whom are industry pioneers. It's an honor to work with them everyday.
What's your decision making style? 
I am an analytical person, so when I make decisions I like to look at all of the facts. Lots of factors play a role in my decision making process, like finances, product development and employee happiness.
If I can't make a clear cut decision based on analytics, I ask myself "would I feel good about myself after choosing A or B". I try to never make decisions I might be ashamed of in the future.
When it comes to others, I like to empower people to learn how to make decisions for themselves and their team. So, I try to set expectations and then move out of their way.
As an organization gets larger there can be a tendency for the "institution" to dampen the "inspiration." How do you keep this from happening?
This can be hard indeed, and GoDaddy generally is a relatively flat organization. What's good about the GoDaddy Belgrade office specifically, is that we are growing in all areas. That means all of our teams are developing, and so we are able to takeover initiatives as a GoDaddy location. And we try to get challenging and hard initiatives.
We enjoy taking on challenges, and I think with a challenge our inspiration grows.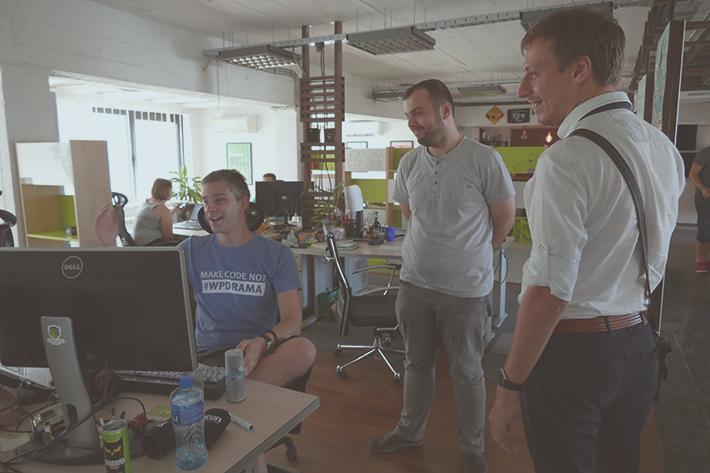 How do you encourage creative thinking at GoDaddy?
Two words. Autonomy and mastery. People are creative when they have ownership of projects, especially when those projects encourage learning. It's important to trust your employees, and let them handle projects in their own way. This is not to say that I am against having a process, rather that the process is the skeleton of the project, and everything else is left to their imagination.
Where do the great ideas come from in your organization?
Most of our ideas come from the bottom up. It's important to recognize that employees who have the most contact with our customers will have the best idea of what our customers needs are. I think one of the biggest mistakes companies make is not listening to employees who have everyday contact with users, our Customer Happiness team has helped shape the direction of our product in huge ways.
Sometimes junior employees have great ideas, but struggle with structuring them properly. That's where the leadership team comes in and helps out with planning and getting approvals.
Which is most important to your organization—mission, core values or vision?
Core values. Having the same core values across the company means that whatever we are doing we can make it work. It's not about the product, or the technology, rather about the people. I believe that if tomorrow I took my team and we decided to work on a completely new project in a different industry we would succeed.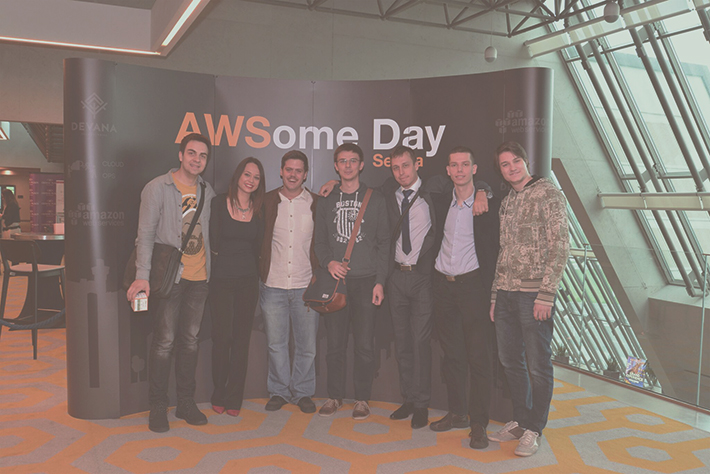 What's the funniest thing that happened to you in the office or in a work situation?
We have many funny moments, and we laugh a lot together. I think one of the funniest things that happened is that one day we got a job application, where someone had stated that they worked for me previously for 3 years, and I had never heard of that person. Moral of the story don't lie on your CV. It's safe to assume that person didn't get the job.
What do you think about when you are alone in the car?
What I want to be when I grow up.
Tell us something that we don't know about you.
When I was little I played chess competitively. Last year I visited 27 countries.
If there was one ManageWP tool that you couldn't live without, what would it be, and why?
Updates. They give you a piece of mind. That's what we are all about, providing security, saving time and allowing people to focus on what really matters to them. The update feature does that by allowing our users to update hundreds of websites with one click. Now with the Safe Updates feature, we have made it safer than ever to update websites. To me that's the cornerstone of ManageWP.
Ask Ivan anything
Ivan is always happy to share knowledge, and talk more about why he chooses to lead at GoDaddy, so why don't you ask him anything? Leave a comment below and ask Ivan a question.
If you want to find more information about Ivan, you can find him on LinkedIn and Twitter.