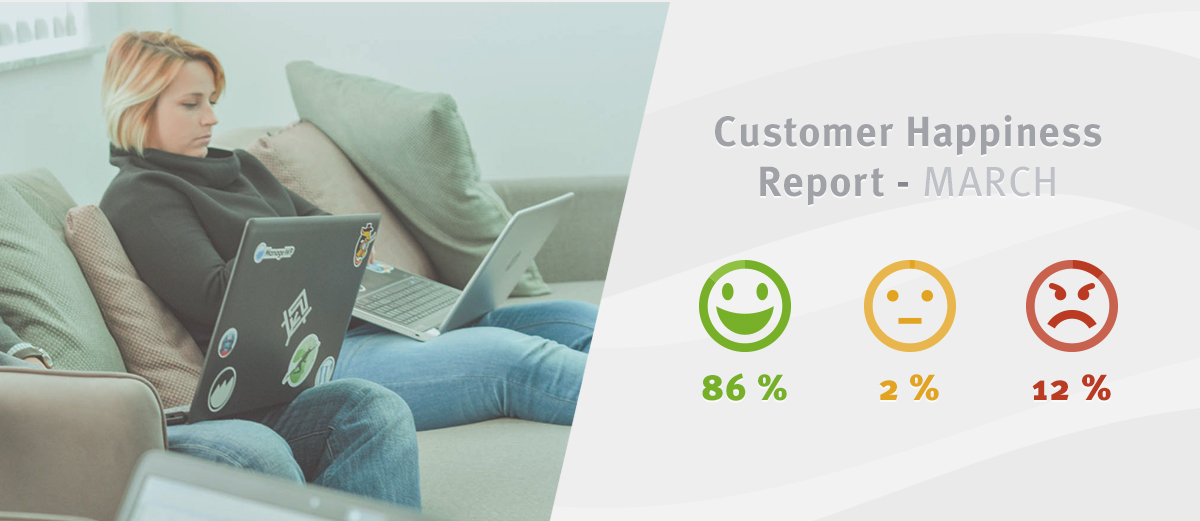 Without much adieu, we wanted to share with you the March Customer Happiness Statistics. In the interest of full disclosure we have decided to share with you the good, the bad and the ugly. In this report, you will see what goals we managed to reach, which ones we didn't and what our plans are for the upcoming month.
March Goals Review
What We Did Well
One of our main goals for the month of March was to reduce the First Response Time under 30 minutes. We reached this goal with the help of a new team member. We managed to get our First Response Time down to 24 minutes, and we did this by growing our team. In light of this here are a few words from Luka, our newest Customer Happiness Engineer:
Training was hard for me, I had to unlearn a lot of my old habits and at the same time learn a bunch of new stuff. The technical part was easy, but the true challenge was learning how to go that extra mile and evolve from a Technical Support Agent to a Customer Happiness Engineer.
What We Can Do Better
What we struggled with this month was our First Response Time in Orion Support. Unfortunately, our First Response Time is just under 3 hours. These results are not up to our standard. However, we are planning on releasing our Orion User Guide and FAQs in the next month, which will hopefully help you perform basic tasks in Orion with ease. This also means a lot of you will be able to look for answers to your questions immediately, and not worry about having to contact our support.
What Was Great
One metric that we are proud of in Orion is that we resolved 91% of tickets under 3 replies and 59% of tickets are resolved in the first reply. Most of the questions were related to new Orion tools and "How to's" in Orion. By the virtue of your inquiries we figured out that our product is to your liking, but like with anything new it takes some time getting used to.
We understand that some of you have been using ManageWP Classic for a few years and it can get frustrating switching to a new dashboard. You might be saying to yourself why change something that works great? Although, ManageWP Classic worked great we believe that Orion is even better and our team is eager to walk you through every tool and feature until you get familiar with Orion.
Then you will be able to say: WOW I am an even bigger boss with Orion, high five for Orion.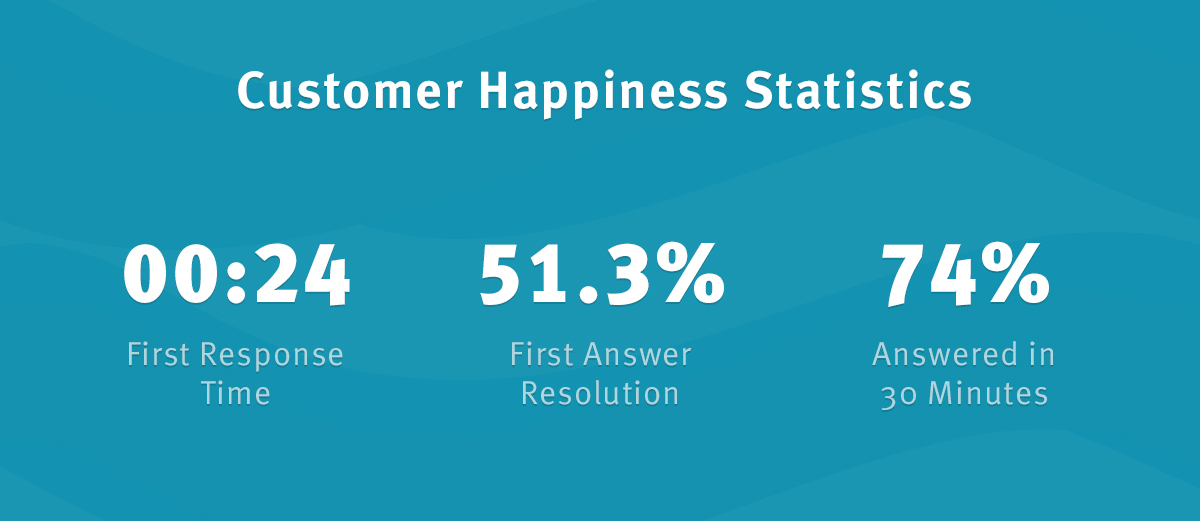 Customer Feedback
What means the most to us is when we receive positive feedback as a team. Here is our favorite of the month.
Over the course of the past 48+ hours the support team has been of the utmost help in assisting with a few of my migration/clones. I believe 3-4 team members assisted me in this process and each and every one was knowledgeable and more importantly, prompt with their response! Thank you SO much again…words cannot even express my gratitude as the amount of time saved is priceless. 🙂 A+ and a 5/5 star rating!
There are times when we are not proud of how we handle a situation. Sometimes we make a mistake, sometimes it's just a misunderstanding. Either way, it results in an unhappy customer and in a job not well done.
I can't even test Orion now that it's supposedly nearly ready to be the only dashboard. The last time I tested Orion, it was worthless. I was annoyed by constantly switching back and forth between the dashboards. I was annoyed by websites being partially stuck between the two as well. You're forcing me to move to Orion soon but not giving me any confidence that it now works at least 90% of the time.
On this occasion we failed to let our user know that Orion is not available for people on the Free plan. He understandably got frustrated when we suggested he try out the Orion backup, because he was not able to switch to the Orion dashboard. Our oversight caused a lot of stress on both sides and we apologize for that. To make it right we approved a one free month access to Orion dashboard so the user could get the job done. Our intention was to make his life easier with ManageWP, rather than stress him out unnecessarily.
Useful Blog Posts to Read
We missed releasing tutorials in March, but we published a blog post whenever we released a new tool or an improvement. There are lots of new blog posts that can help you understand Orion better, here is a selection of the most popular, have a look.
April Goals
Our first and the most important goal in April is reducing the First Response Time in Orion and publishing Orion Tutorials and FAQs. We believe that the job done in April will be visible in May, and hopefully this will help you make the most out of the new dashboard.