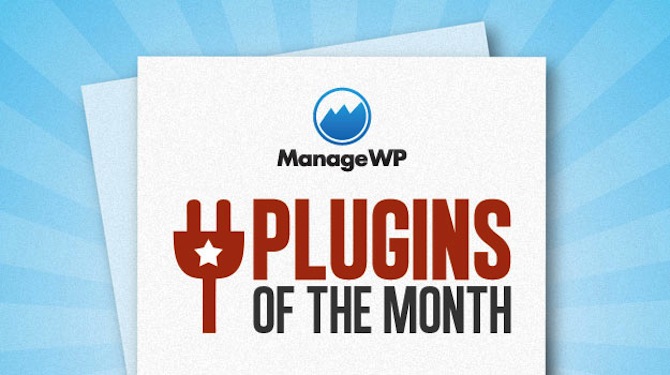 It's the middle of April so that means it's time for our April 2014 plugin roundup!
I've put together an interesting list of plugins for you this month that emphasize specificity. You won't find any broad plugins here that perform platform-encompassing functions. But you will find plugins that pick a task and execute it well. Whether you need to better protect your site from comment spam, or you're looking for a way to better showcase product reviews, there's something here to suit your needs.
Make your site more mobile friendly, add photo galleries and contact forms or streamline the dashboard if you wish – we've got you covered. Enjoy!
The WP Product Review plugin offers a quick and easy way to add greater comment functionality to your individual posts and pages. Instead of writing up static product reviews, you can offer dynamic reviews with pros and cons listings and the ability to insert affiliate links.
You can easily change the colors of the various elements displayed through your theme options. And you can insert a wrap up widget at the bottom of your posts with a prominent download link to make getting those affiliate sales easier.

If you don't have a responsive theme, the WP Responsive Menu plugin might be a good way to adapt your site's navigation into something that's more presentable for mobile devices. It's designed to take your standard WordPress menu and turn it into a sliding menu that's optimized for mobile.
It integrates well and is easy to use. You can select custom colors to make sure the menu matches your current theme. You can remove certain items from the mobile view for easier viewing. You can even add your company's logo to the menu to keep things consistent. There aren't any bells and whistles here but this plugin picks a function and does it well.

While there are numerous anti-spam plugins out there, WP-SpamSheild Anti-Spam is a completely backend solution that promises no CAPTCHAs. It's easy to setup and blocks comment spam before it's ever posted. This includes ping back and trackback spam, too.
What I liked here is that it doesn't just work on blog comments. It works on your contact form, too. Nothing like giving spam the ol' one, two punch! And it promises to work like a firewall against bot-generated comment spam.

It's pretty easy to establish user roles in WordPress already but the WPFront User Role Editor makes it even easier by adding front-end functionality to the process. The feature set is straightforward. Once installed, this plugin will allow you create new roles, edit existing roles, clone roles, manage capabilities, and add capabilities to user roles.
The plugin adds a "Roles" link in the lefthand side menu in the dashboard for added convenience as well.
Both WooCommerce and MailChimp are known for offering high quality services. So it's a no-brainer that the two should work together, right? That's the thinking behind the development of the WooCommerce MailChimp plugin. It offers easy integration so customers can be automatically subscribed to a MailChimp list you designate based on user consent.
It also allows you to display opt-in settings upon order creation or completion by showing a checkbox on the order page. It includes translation support and works on multisite installations.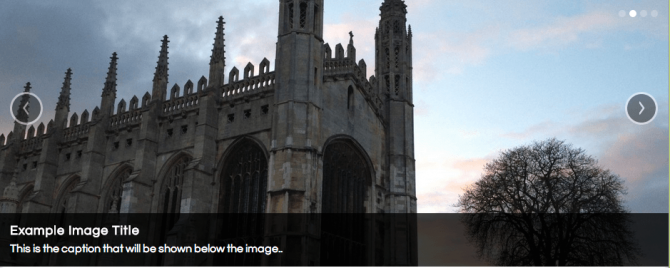 If you already use Bootstrap, this plugin is an obvious addition to your installation list. It's very simple and adds a new post type to your site: the image carousel. It allows you to select images and content for inclusion and then outputs it using the short code [image-carousel]. Nifty.
It's straightforward enough that you can make all of your settings selections via the dedicated CPT Bootstrap Carousel settings page. If you want to create different carousels on your site each with different settings, you can use shortcodes designed to override the main settings, the full list of which you can view on the plugin's WordPress directory listing.
This plugin is very specific. It's designed for those who are currently using the Twenty-Fourteen theme and would like to make some modifications to it but don't want to dig into code. A few things you can change via the settings page include the ability to center align your site; to set your blog, posts, archives, and search results to full width; to float the primary menu left; to move content below the featured image in a post, and more.
Additional functions include configuring auto slide for the slider and a mobile layout view for featured content. A must for Twenty-Fourteen enthusiasts, to be certain.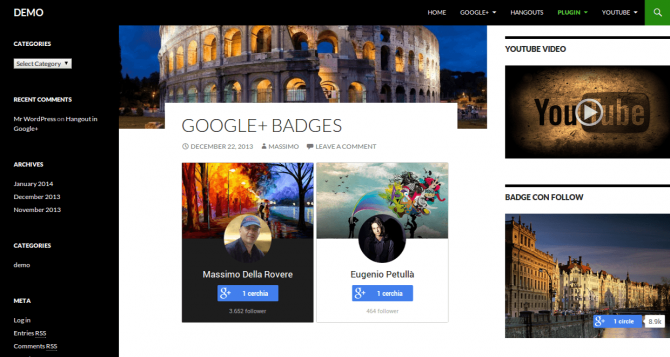 Google offers a lot of different services and it makes sense that you might want or need to integrate some of them into your WordPress site. If you find this is the case, the SZ-Google for WordPress plugin might be right up your alley. It makes integrated Google+ widgets especially simple. The developers promise to update it to support additional Google products as they're released as well.
Current modules included in the plugin cover Google+, Google Analytics, Google Authenticator, Google Calendar, Google Drive, Google Fonts, Google Groups, Google Hangouts, Google Panoramio, Google Translate, and YouTube. Each module offers several settings. There's quite a bit of customization available here.

There are many contact form plugins out there already but Contact Bank promises to make the process of creating attractive forms "hassle free."
The plugin makes it possible to upload and create dynamic forms using a variety of settings for the layout. There are different display styles as well and you can ultimately control every aspect of how the form looks for the end user. There is a premium version of the plugin available that adds more advanced fields, widgets, and settings to the mix. The free version allows you to make a single form for your site.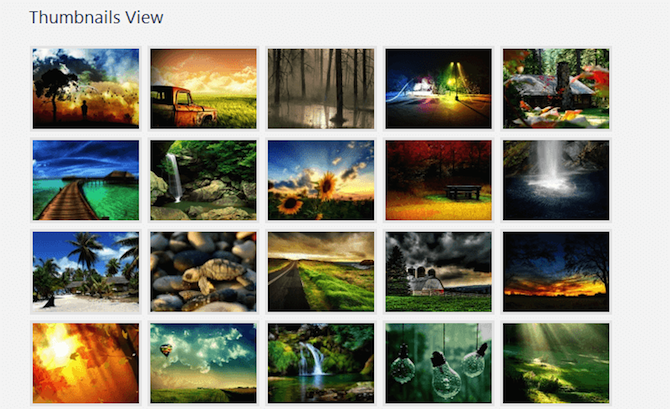 My favorite plugin for the month of April is called Photo Gallery. Yes, there are many plugins out there that serve this purpose already but this offering has a sleek interface that I really enjoyed. It provides advanced settings for inserting and editing images within a gallery view. Images can be displayed in a variety of gallery and album views including thumbnails, slideshow, compact, an image browser, and an extended album view that includes descriptions.
It supports multiple file types, uses shortcodes, and is completely responsive. There is also a pro version available that adds on a few more view options, editable themes, and commenting.