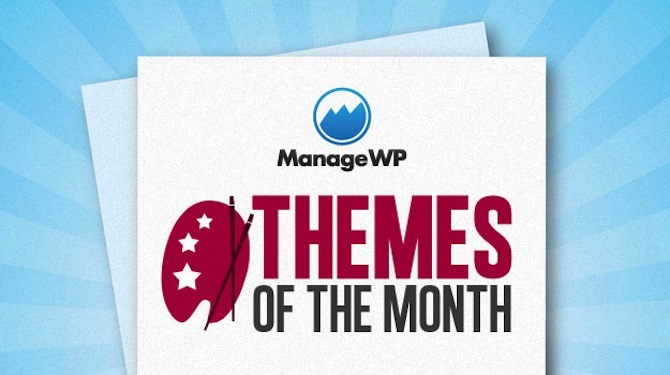 This month I have an exceptional selection of themes from the WordPress community.
The quality of the free themes being produced by the community on a regular basis is truly spectacular and as always it's been difficult narrowing the selection down. I believe the themes we have this month are some of the best I've found.
There are themes for photographers and artists that will make their portfolios stand out and look fantastic. There is a selection of themes that extremely flexible and will look great on any type of website. Each theme will speak to different sensibilities but all of them will make your website look fantastic. Enjoy!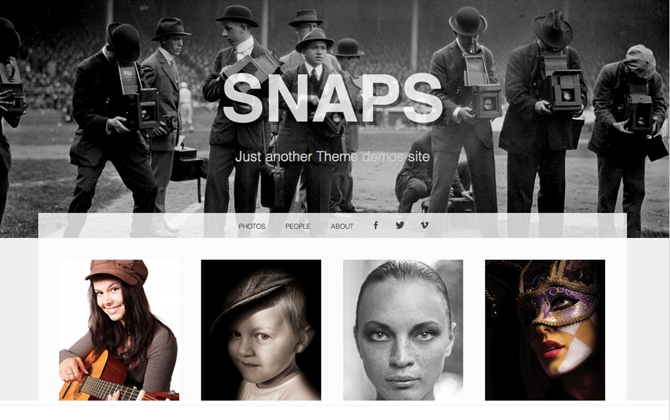 Snaps is a clean, simple, and responsive theme that looks great on any screen size. It has been developed with the single goal of showcasing a portfolio of work by visual artists. While it will look great with any style of artwork, the design is especially suited to photographers and artists who specialize in portraits.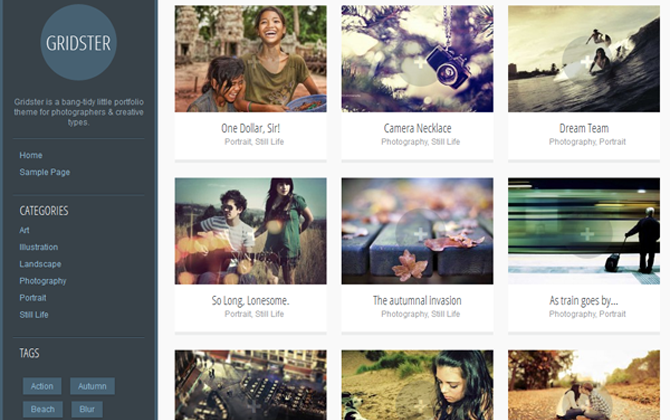 Gridster-lite is another very clean and stylish grid based theme. It has been created with the purpose of being used by creative types for their portfolio website and is fully responsive allowing it to look great on any screen size.
It's designed so that all of the navigation is contained on a single sidebar to the left which allows the main body of the page to highlight the content. This layout choice makes it an excellent theme for photographers, illustrators and designers to use a large section of the screen to showcase their work.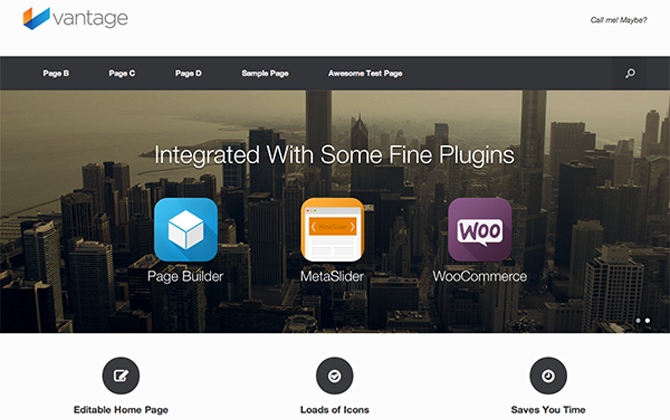 Vantage is a very professional and flexible theme that could be used for any type of website. Not only does the theme look fantastic, it integrates with various powerful plugins. These include the WooCommerce plugin and the excellent Page Builder that took the number one spot in last month's plugins of the month post.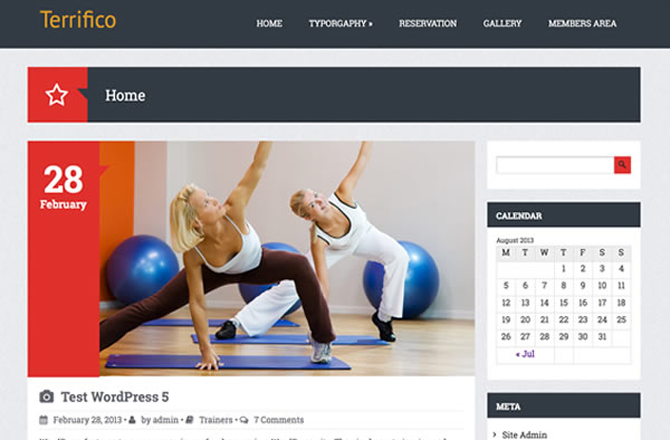 Terrifico is a striking, flexible and fully responsive theme that would be ideal for websites of any kind. The theme is clean and elegent, yet with a simple splash of colour it draws your eye to the most important aspect of your site: the content.
The theme comes with a host of additional features such as advanced administration options, unlimited color choices, a home page with multiple slider options, WooCommerce integration, Google Fonts integration and advanced typography options all built in.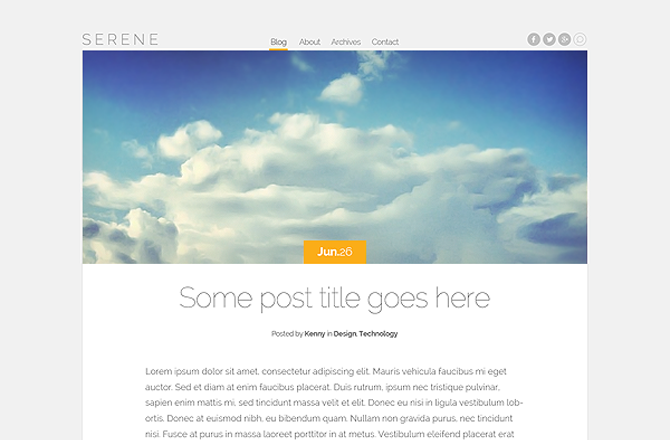 Serene is a beautiful minimalist theme that I really like, which is why it takes this month's number one spot.
By removing the clutter of sidebars and leaving plenty of open space, the design allows your content to breath and ensures that it is always the focus of your website.
The theme displays post featured images in a large bold manner at the top of each post and looks incredible when high-resolution images are used. This area can also be used to showcase videos by allowing you to embed content from sites such as Youtube.