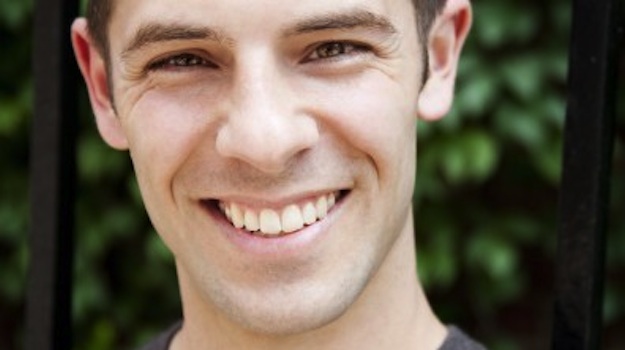 It is fair to say that some of our ManageWP users are colorful characters – and I mean that in a most complimentary sense. As our recent competition has shown, we have an active and vibrant community of likeminded people who have a genuine passion for web development and content creation.
And it goes without saying that you have other passions too. That brings me directly onto today's interviewee, Gary Ploski. Gary is an actor, director, teacher, blogger, and WordPress enthusiast. Oh, and an avid ManageWP fan, of course. Here's Gary's acting reel:
Without further ado, let's get onto the interview!
First things first – who is Gary Ploski?
Oh man, this is probably the most difficult question you could ask me. When I'm asked this I almost always think back to Babylon 5 when Delenn is asked "Who are you?" Ha.
I'm just a guy trying to live and enjoy life. A number of things fill up my life, though I would posit that these are the public facing things that make me "Who I am", when it's probably the things I don't say that actually make me who I am.
I guess I could say that I am a guy who had technology became a solid part of his day to day living when the Tandy TRS-80 was released. Since then, I've been tapping the keyboard, making things happen in the virtual world. I also act and have been developing my craft since 1999 when I had a chance to give it a try. It stuck and I now have two degrees, a BS in MIS and an MFA in Theater (acting). When I'm not working my day job, I create projects and donate my time/money to non-profits I believe in.
For many years I've helped friends by building and supporting their websites. Thankfully WordPress came around and saved me many hours of effort and offered up more time to create content. But then came all the weekly, monthly, etc. updates. One workload became another. Sigh.
What are you working on right now that excites you?
I have two projects that are complete, and another that has just began. "Rising Star" is a feature film that deals with the topic of "working to live vs. living to work" and is touring the film festival circuit. I'm the lead actor and one of the co-producers. It was an amazing experience on both fronts.
I directed my first short film recently called "quiet de luxe". It's about two girls who communicate across time through an antique typewriter and is the first project of a new company called "flipmeover" that was formed with Ali Berman to "use media to raise awareness of social issues". The short has been selected to screen at four festivals already and we're over the moon happy.
What is the strangest experience you have had as an actor?
Hmm. Strangest experience. Ah! In the very early days of my acting career I was hired as a character actor to, get this, swim around in a pool and pose for photos with the kids who were in the pool. No joke. I was told to have fun. Yep. "Hop in the pool, hit the beach ball around, and pose for the camera."
I couldn't help but think "Are you serious? This is what I'm here to do? Okie-doke." I think kids are incredible so it was pretty easy and yet I was also confused that it was an acting gig.
A storm rolled into the area and there was lightening so the day ended not too long after it had begun. Despite that I was still paid for the day. What a strange day it was.
How long have you been blogging for, and why did you choose WordPress?
I started blogging before was called blogging in 1997 while I was living in Japan. It was a my way of sending out updates to friends and family without flooding their inbox and to help me keep tabs on what I was doing. I called it a journal and was one of those who didn't like the word blogging. I wonder if your readers felt the same way. Anyone?
After using PHP Nuke for a couple years I grew more and more concerned about the frequent security alerts and hacks I saw. Joomla was gunning for everyone's attention at that time but Blogspot and WordPress were the two that caught my attention. I didn't like the idea of hosting my content on a company server so the choice was clear. Thank goodness for the import option, or I would have stuck with PHP Nuke.
Not long after I considered jumping ship to Drupal but found their user interface and terminology frustrating and counterintuitive. I haven't used it since so it might have changed but I'm happy to stick with WordPress now that updating is so easy.
You have been a generous advocate of ManageWP. What do you like about our tool?
Why, funny that this would be your next question 😉
The minute I saw ManageWP I thought of so many others who are in the same position as me. They manage a number of their own sites and bunches of others for clients or friends. Hopping around from site to site to install plugin updates!? Two words: time suck. And then the WordPress security updates?! Ugh.
Anyone who manages more than one WordPress site benefits from ManageWP. It's really that simple in my opinion.
Lately I've been on the go-go-go because of my acting projects and if I had to update every site to the latest version of WordPress it would simply be a distraction I do not need. Why would I want to spend my time thinking about updates when I have personal projects that require my attention? Playing with new web tech is awesome and fun but there comes a time when it has to be the tool and not the job. ManageWP has provided me the opportunity to focus more on passions other than those that are update related.
What feature would you most like to see incorporated into ManageWP that we don't yet offer?
Any form of security automation would be amazing. Amazing! The incorporation of something like the Ultimate Security Checker would be incredible. For example: The option to remove the readme.html file so it is not easy to see which version of WordPress is running after an update is complete? Gasp! Click…gone on every site. That and other automated items could give ManageWP users peace of mind.
What do you think is in store for your future (in acting, business, or anything!)?
If you saw the violin cover of "Call Me Maybe" by David Wong you might see another video by the team who put that one together. I directed it, David owned it. I have to say I really enjoyed the directing side of coin. Both directing and acting offer unique and wonderful experiences so I'll just have to keep working on both. 🙂
As soon as I lock in a camera to purchase Ali and I have plans for some smaller projects. One example we're calling "Cat Vs." Based on our test shots it'll be cute, fun, and we'll all see kittehs in a different way. Yep, we're contributing to the cat ownership of the Intertubes. That project is not fully related to the flipmeover mission though we do have a one-take short film that we're working on that deals with the topic of kindness.
On the acting front I'm very exciting about "Rising Star". Audience reaction has been consistently positive after every screening. Also, I'm looking for representation and hope to find someone who sees an opportunity in someone with my skill sets. So, yeah, if you're reading this, please say hi.
Everyone else, say hi on any of these sites:
Thanks for the chat, Tom. I'm so excited for everyone at ManageWP and hope that things only get better for you all. ManageWP definitely fills a niche that has been missing in the WordPress ecosystem. Hats off to everyone!
And thank you Gary for taking the time to answer our questions!