Back when we announced the GoDaddy acquisition, a lot of you were surprised. A lot more were concerned about the future of our service. Now it's time to talk what we've been quietly working these past few months. No, it's not a space octopus that devours your opponent's websites; that's on the 2018 road map.
But a bit of context first.
Our goal has always been to make your life easier by giving you rock solid tools and making sure you don't waste your time on trivial tasks that could be automated. We wanted a better hosting integration. A more secure transfer of client credentials. A way to provide you with business leads. Hiqh quality training and certification. All this and more require experience, funding and the manpower we didn't have.
That's why it made total sense to team up with GoDaddy: we had the reliable and intuitive way to manage multiple websites, and they have everything else – hosting, training, business leads, the whole shebang. So we joined them and started working with them on relaunching the Pro program.
So, what's GoDaddy Pro?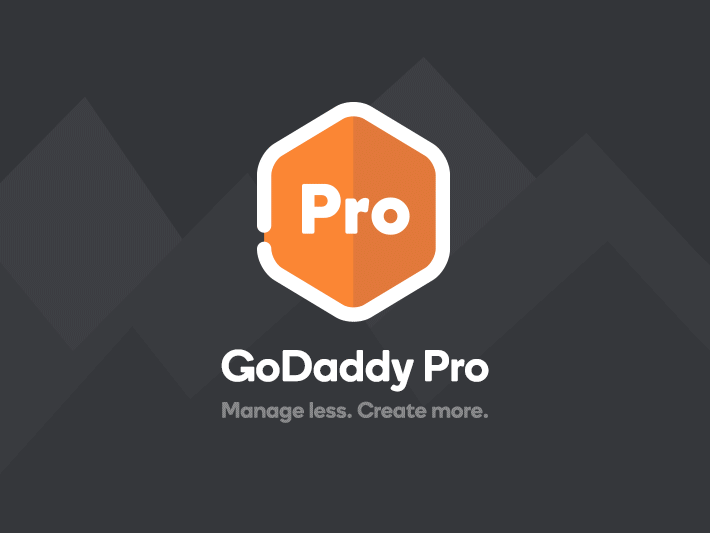 GoDaddy Pro
Simply put, GoDaddy Pro helps web developers and designers manage and grow their business from one place. It's a family of tools that make your life easier.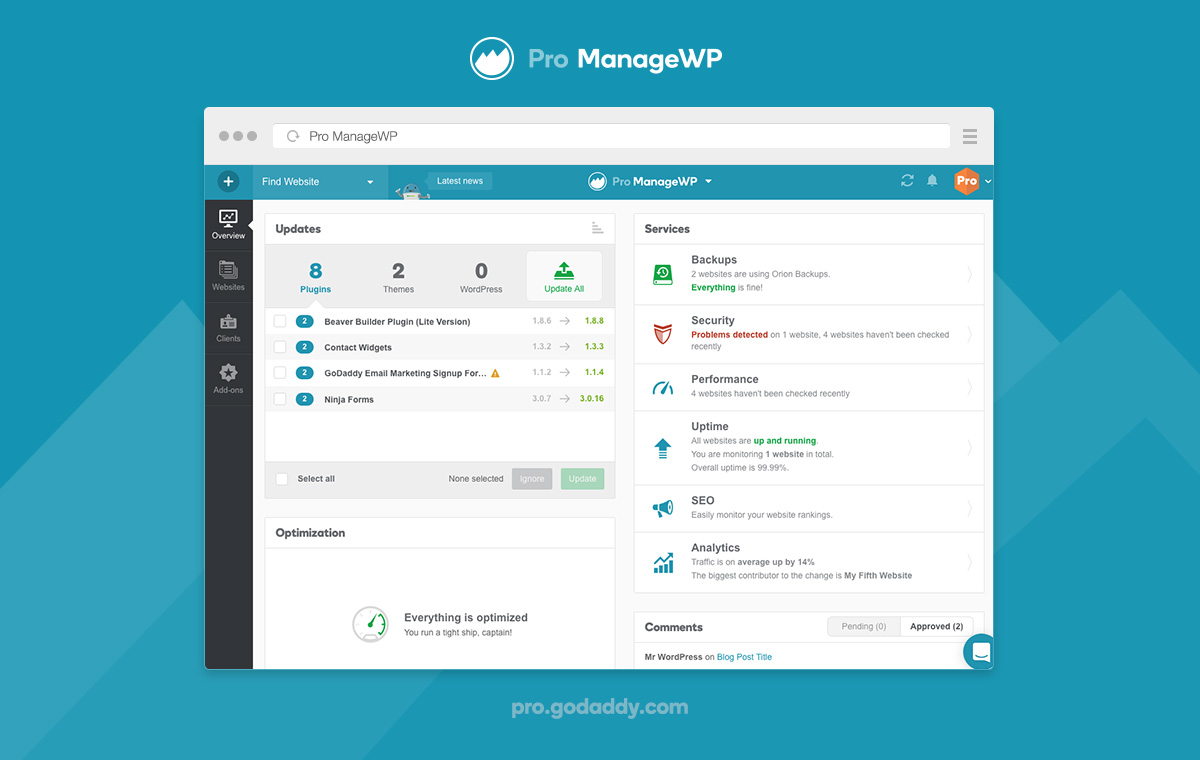 If you're reading this, then you probably already know how ManageWP works. The Pro ManageWP version is essentially the same: all your websites are connected to one dashboard, and you can manage them efficiently from one place. The one major benefit over the regular ManageWP is that you can deploy new GoDaddy-hosted websites from the Pro ManageWP dashboard.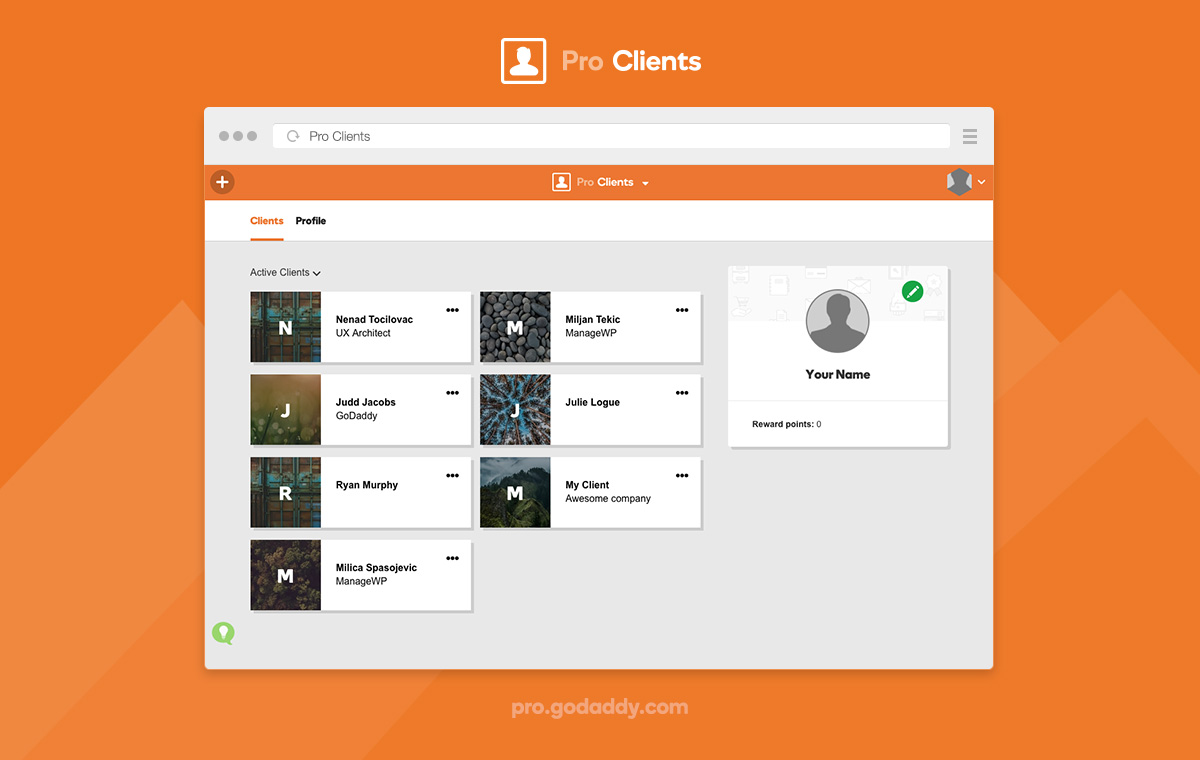 The Clients tool is building on what ManageWP has been doing in the past 6 months. It lets you manage your client's DNS, emails and hosting configuration. Most importantly, it lets you buy products for your clients, or you can just send the shopping cart to your client and automatically gain access once the purchase has been made.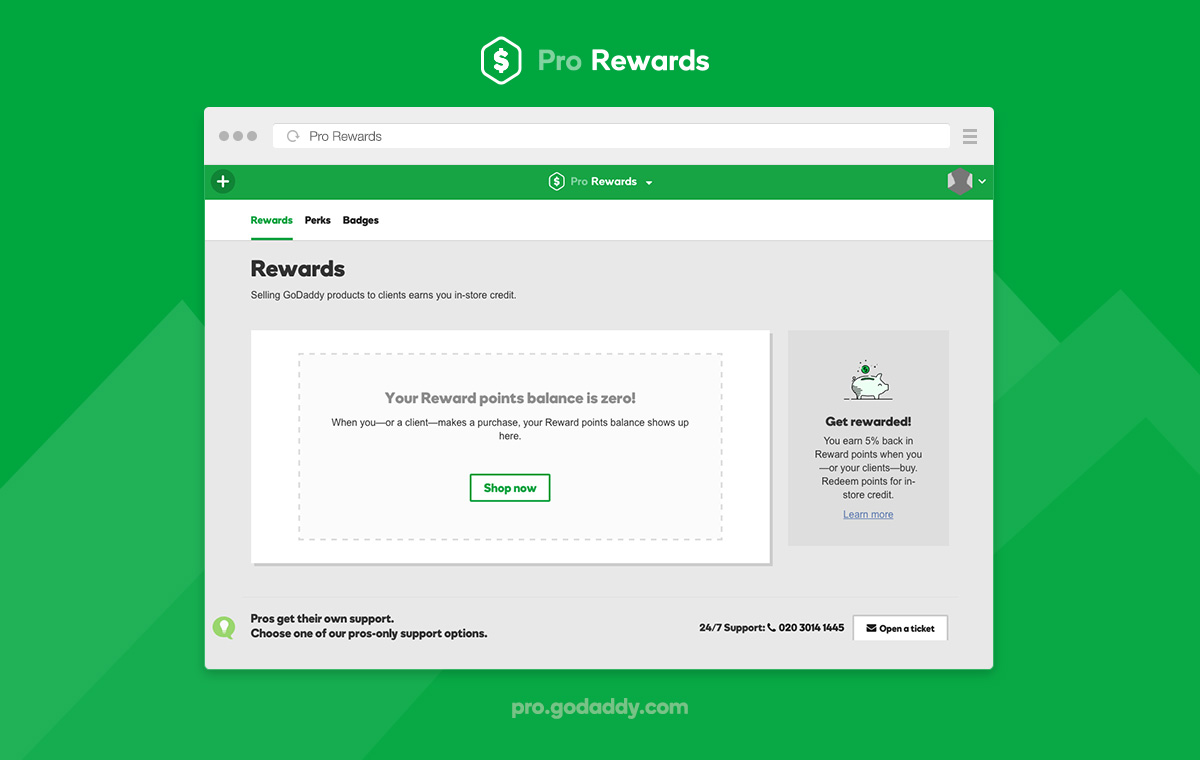 The Rewards program keeps funneling back to you the money your clients are spending in the form of in-store credit and special discounts for Pros.
GoDaddy has 14 million small & medium businesses. These businesses could use your help. That's why you can use the Pro Connect directory to get listed and get new client referrals.
If you want to find out more, check out the GoDaddy Pro website.
But right now I'd rather talk about what the Pro launch means for you as a ManageWP user.
The Difference Between ManageWP And Pro ManageWP
The feature set is the same, with one minor Pro benefit of being able to deploy new GoDaddy-hosted websites. Both dashboards work fully with virtually every host on the market (yep, you can manage Dreamhost, WP Engine or any other website on both dashboards).
Daily Backup and Uptime Monitor Are Now Free For GoDaddy Websites
Starting December 1, these 2 premium add-ons are free for websites hosted on GoDaddy servers, on both regular ManageWP and Pro ManageWP. This improvement is applied automatically, and if you've got websites on any GoDaddy hosting, you should see that you're no longer paying for these add-ons.
Should I Switch to Pro ManageWP?
That's entirely up to you. We just want to make your life easier, so you could focus on more important matters. If you see the benefit in joining the Pro program, by all means switch. You'll be given the option of linking your existing ManageWP account, so you keep your history, websites, tags, etc.
And if you like things just the way they are and want to stay with just ManageWP, we're perfectly happy with that 🙂
Got More Questions?
On December 7 we had Gabe Mays, Head of WordPress at GoDaddy and an all-round great guy, hold an Ask-Me-Anything over at ManageWP.org
Have a look at this thread and find out more about the Pro program, the future of ManageWP, and other GoDaddy projects.