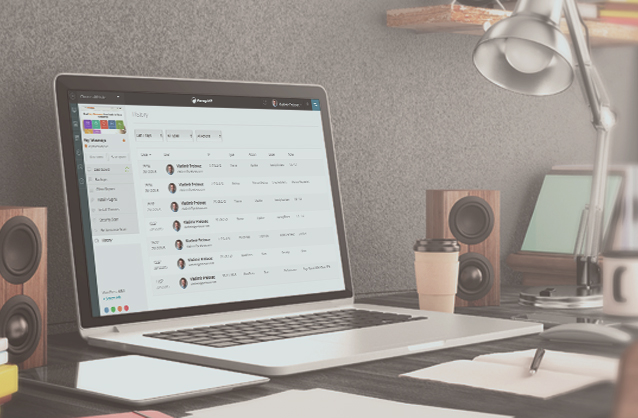 Christmas is just around the corner, but that's no reason to stop checking off items on the Orion roadmap. Right now it's 3 down, and 8 more items to go until March. Today we'll be talking about the History tool, and how great it is to have it in your daily workflow.
When you've got a bunch of websites to manage, it's inevitable that a bug will slip by from time to time. Even if you run updates on staging websites and perform inspections after each update, something will still break. You will not notice it immediately, but your client will, after a week or so. By then you'd forget where you were last week, let alone which plugins you updated. That's where the History tool swoops in to save the day.
Orion History
Everything you're doing on your ManageWP Orion is being logged, so you'd know what you did, and when you did it. An update crashed a website? No problem – just check the History log to see all the work done on that website, and figure out the cause.
This is the moment where the synergy between different Orion tools shines: Let's say that you installed a plugin that broke the website CSS, but the website is still working. In order to find out when this happened, all you need to do is check the screenshots of your Orion backups. When you find the first screenshot that has a plain text page instead of your pretty page, you've found the exact point in time that you can look up in History and connect the dots.

You can access the History tool from the individual website dashboard – just look for it in the side menu.
Improvements Over the Classic ManageWP History
Orion History gives you more depth. If you updated a plugin, it tells you the old and new version, as well as the name of the plugin. Database optimization tells you how many megabytes have been removed.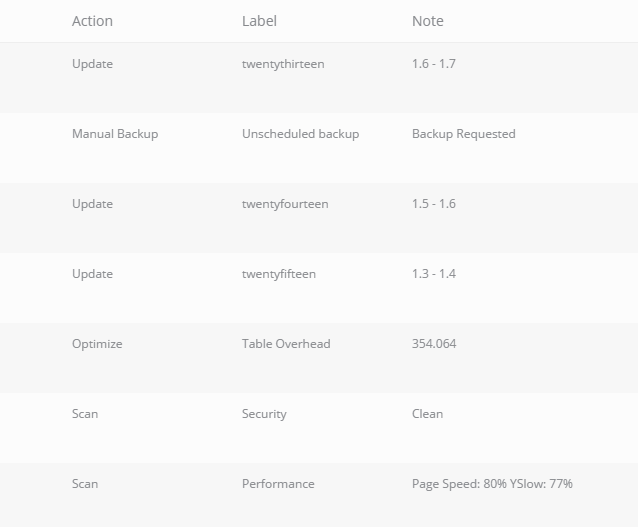 We also have future development plans for the History tool. Namely, you will be able to export the history into a CSV file if you need to store the information offline, or maybe use it in your reports. The export feature is as low priority as it can get, so you probably won't see it before March. This gives us ample time to figure out further improvements for this tool. We've already heard some ideas from our beta testers, but if you can think of a way your life could be easier with an improved History tool, let us know in the comments below!
Happy Holidays!